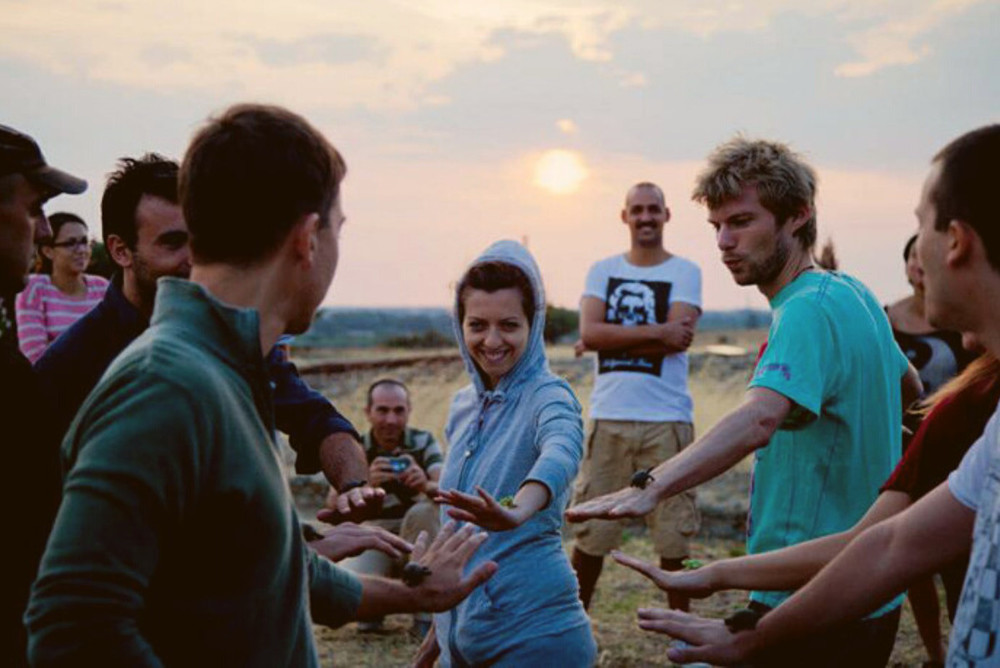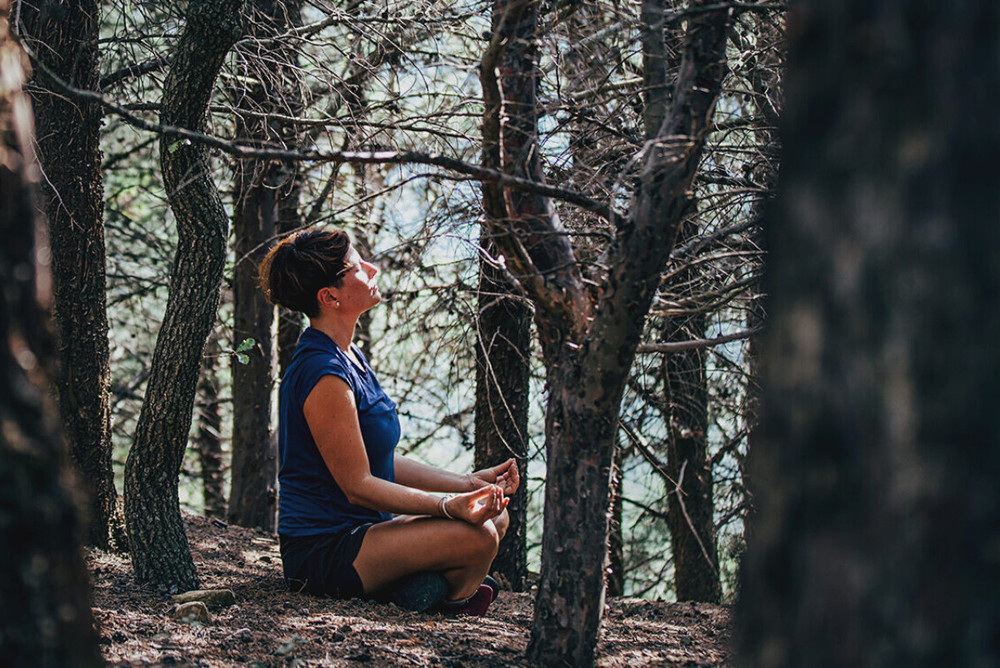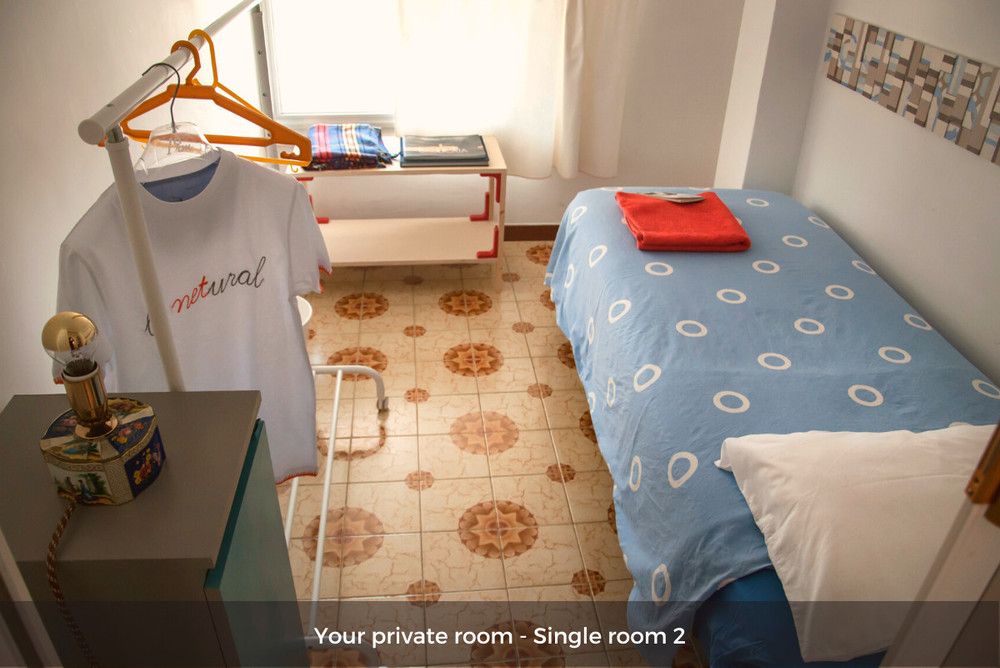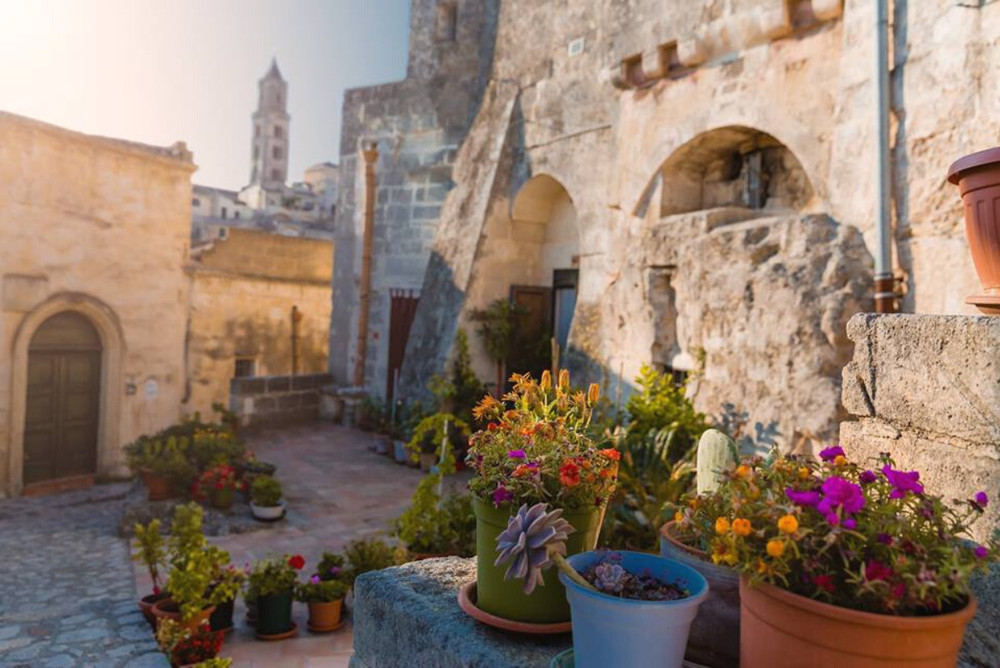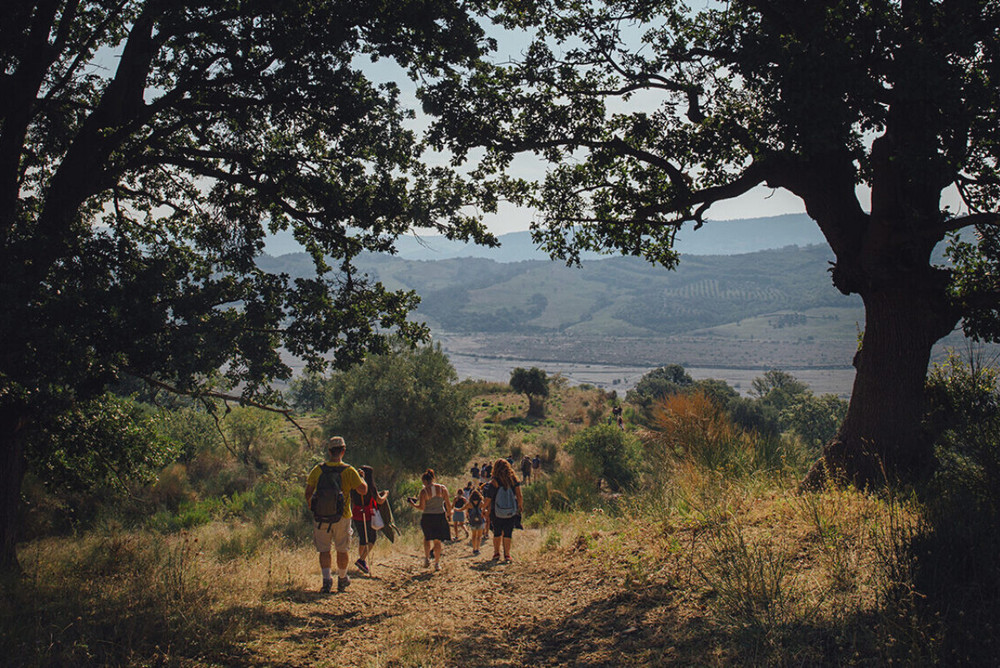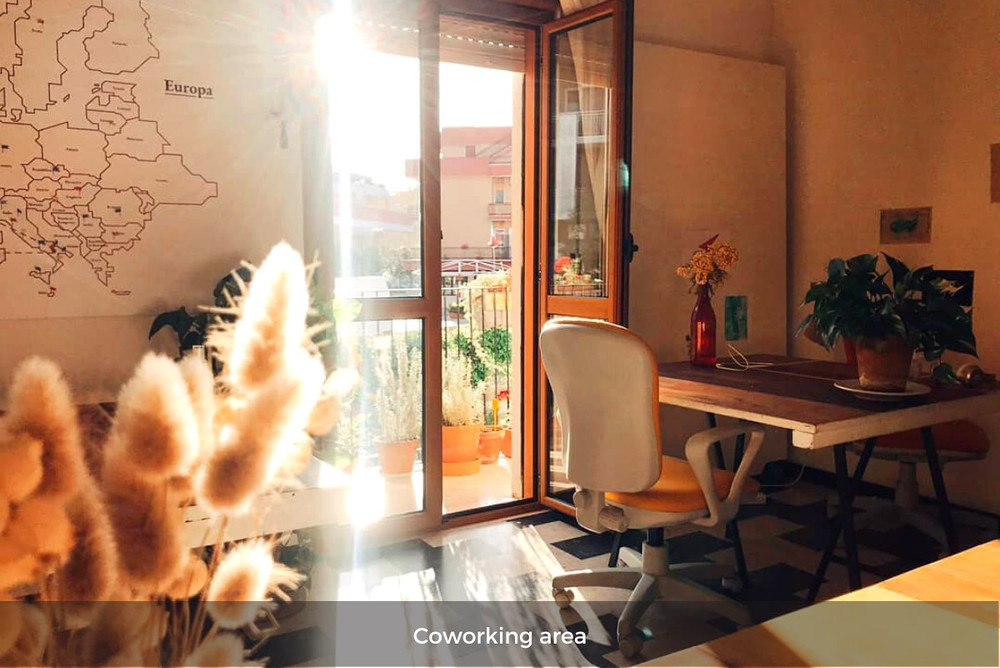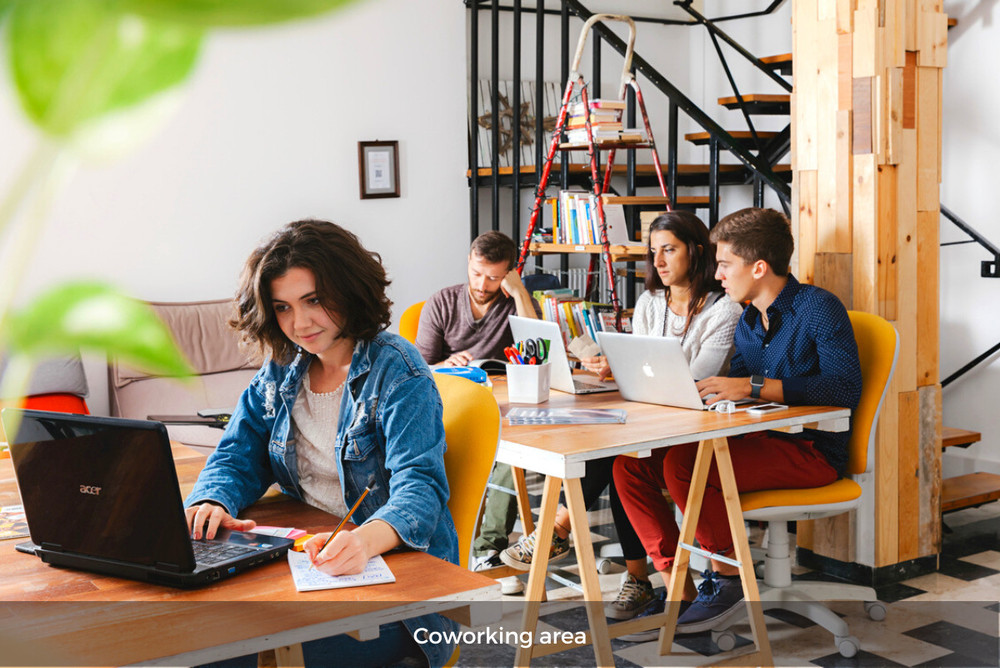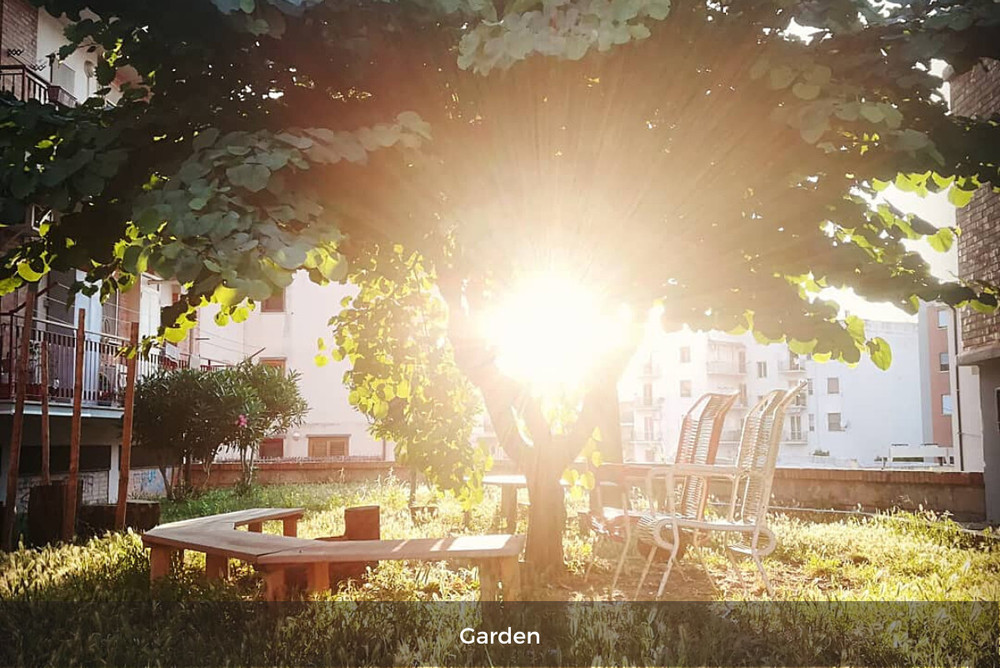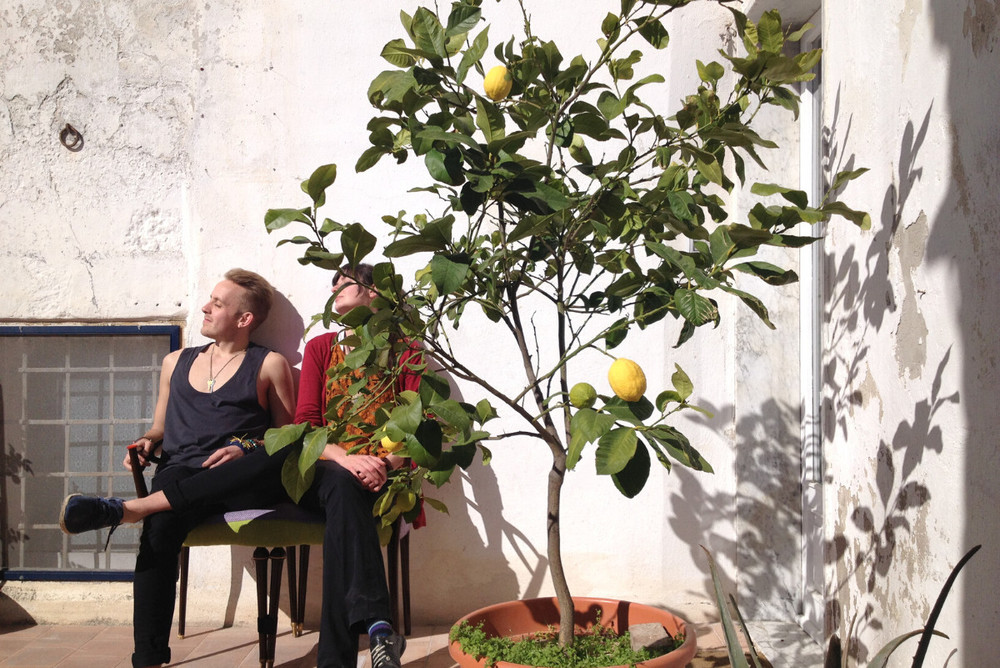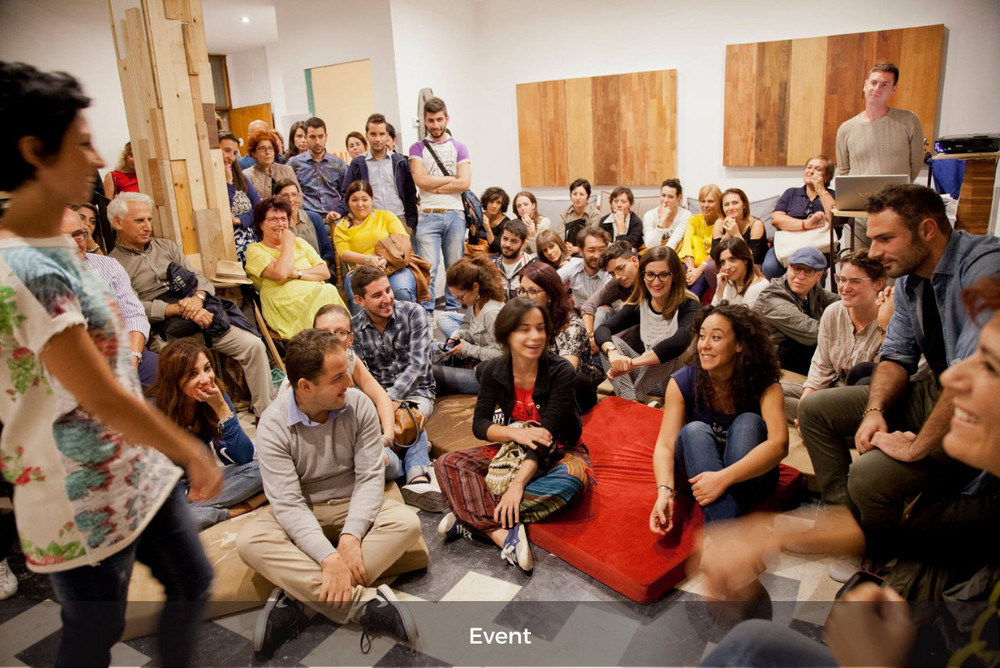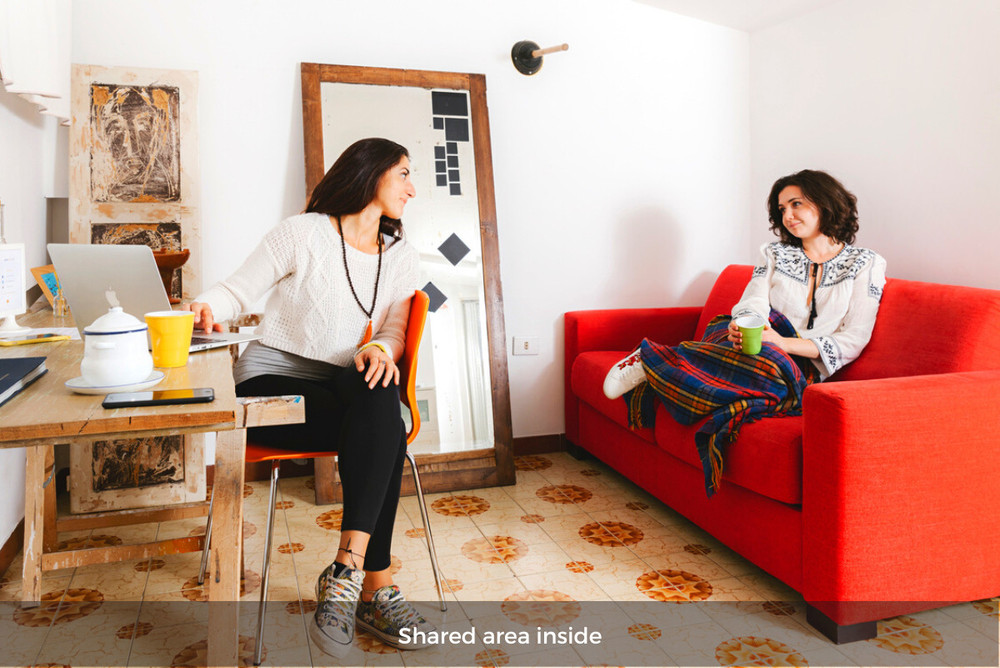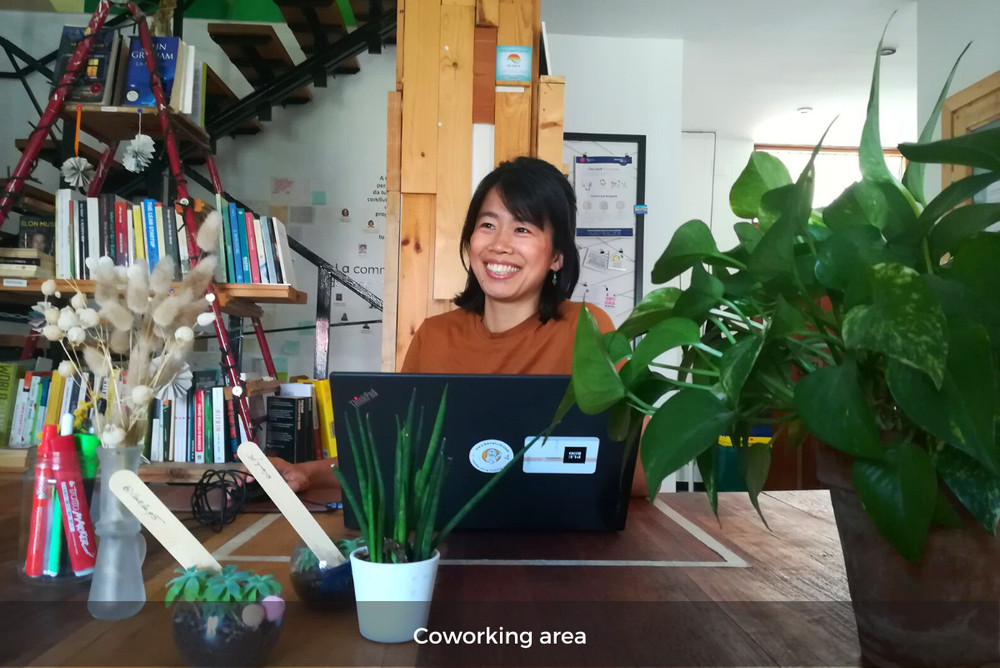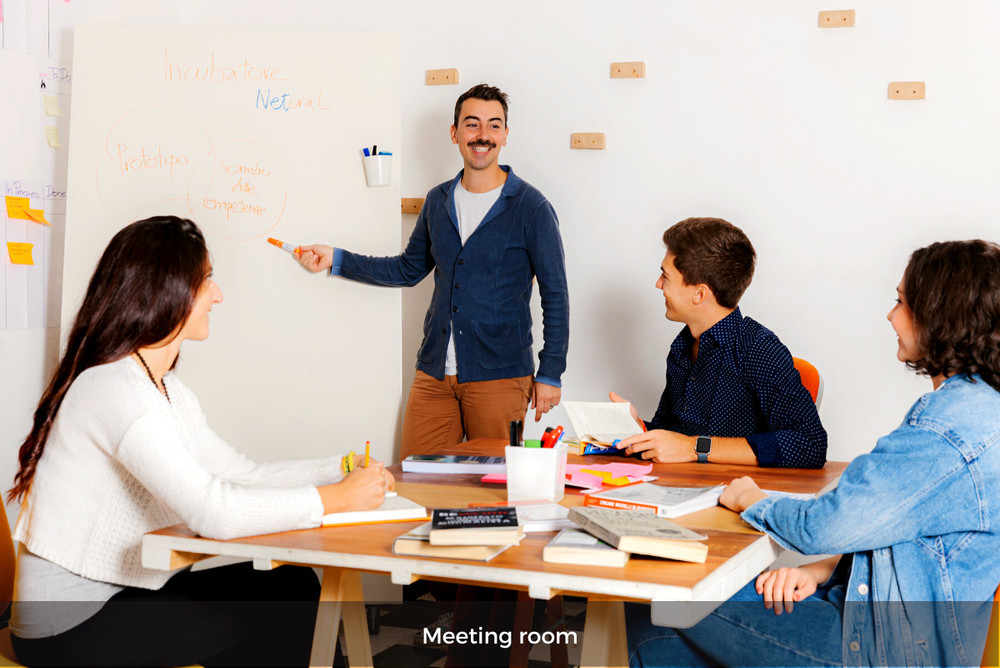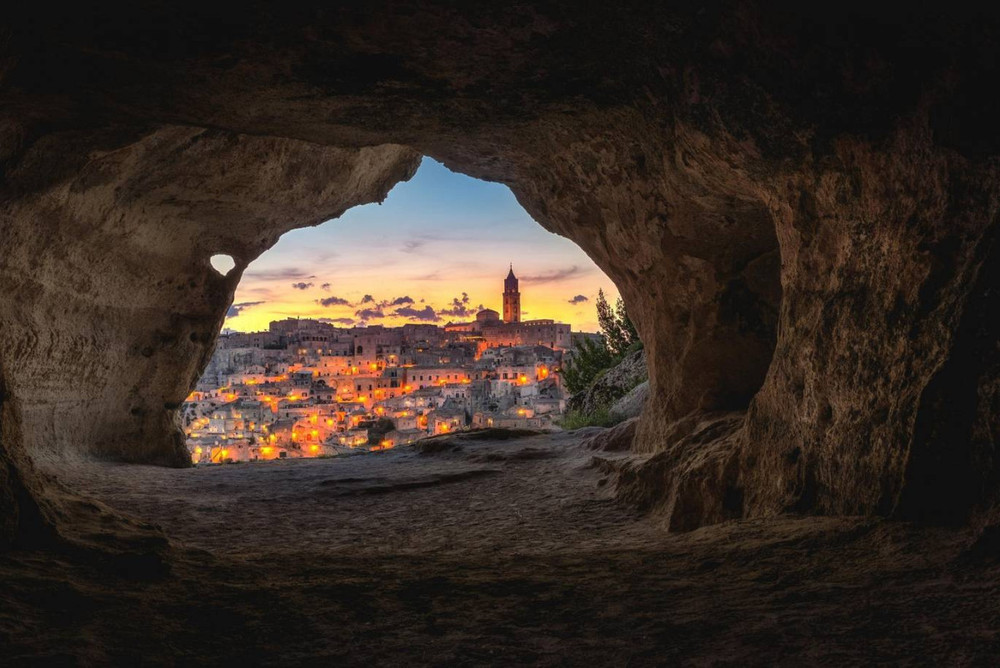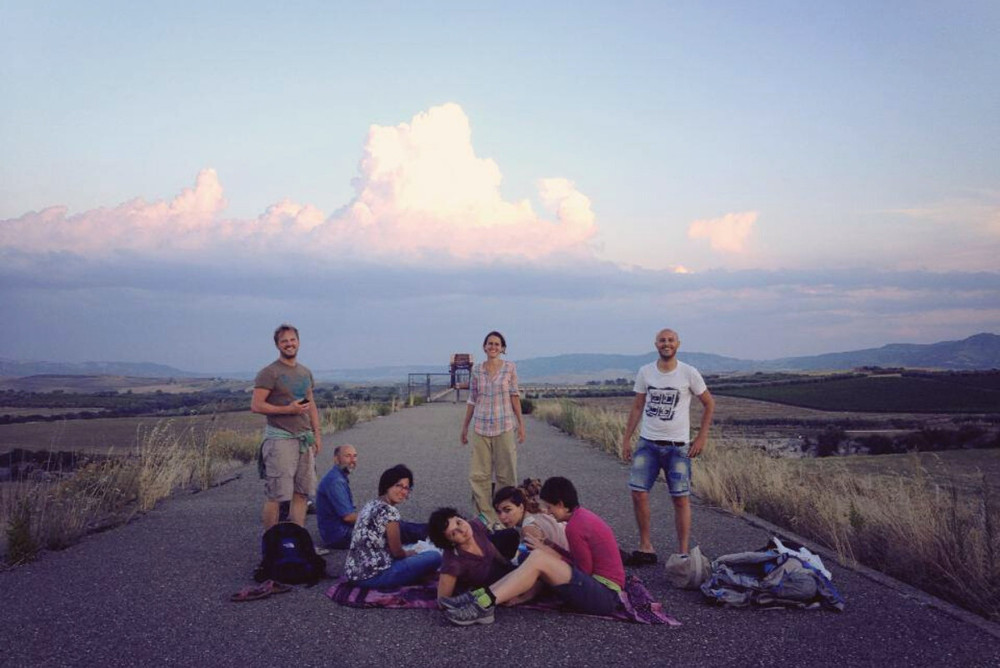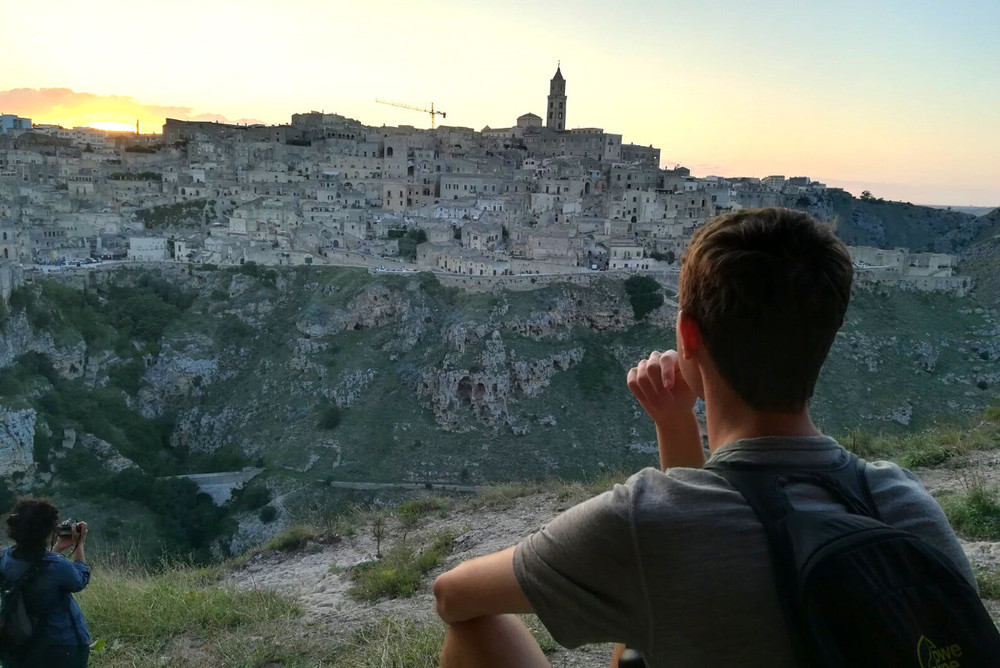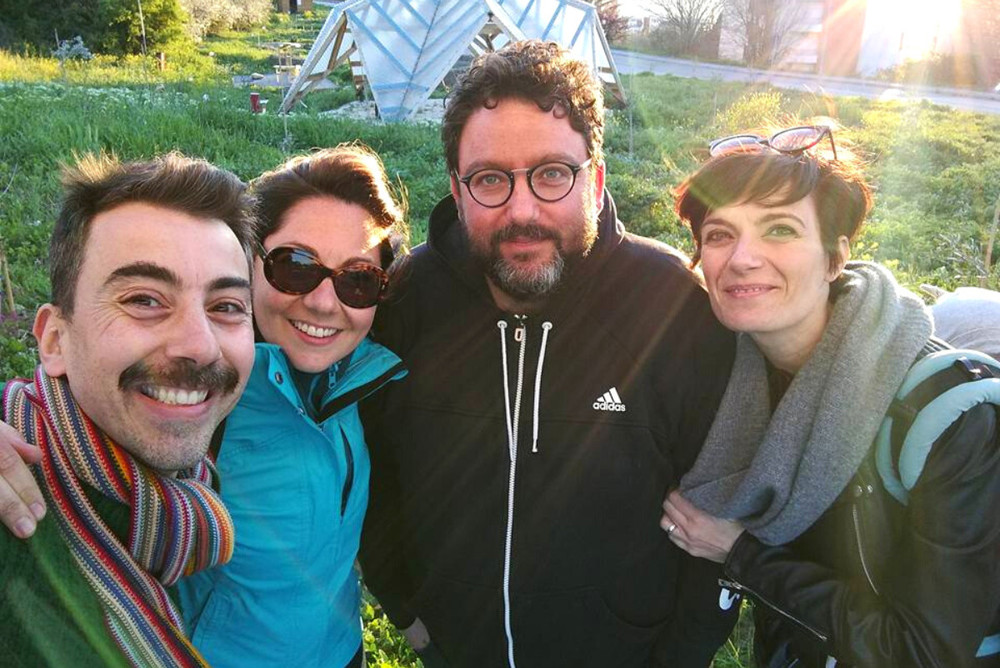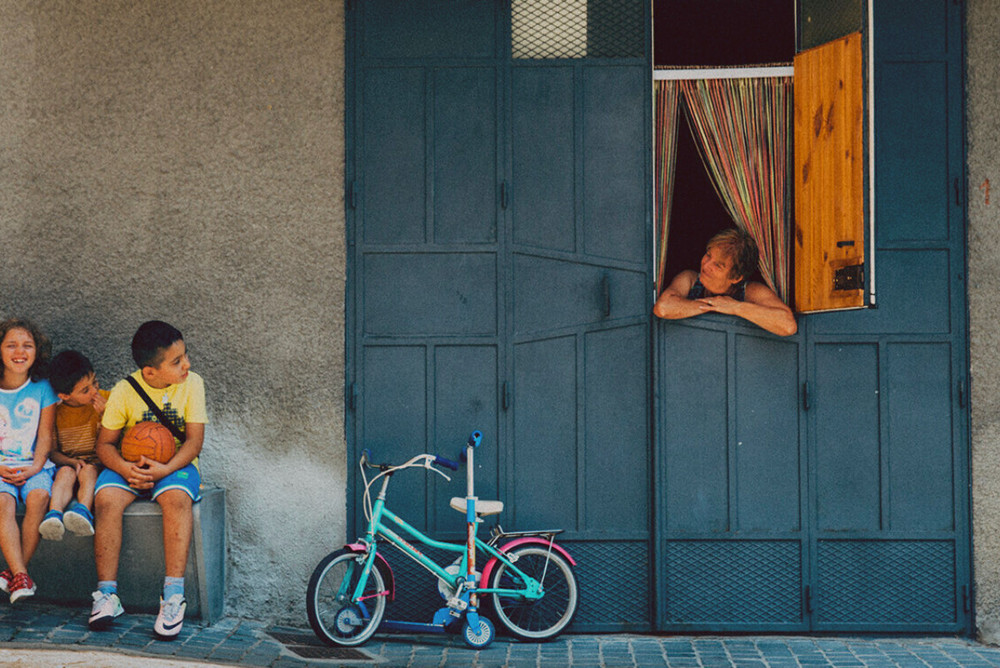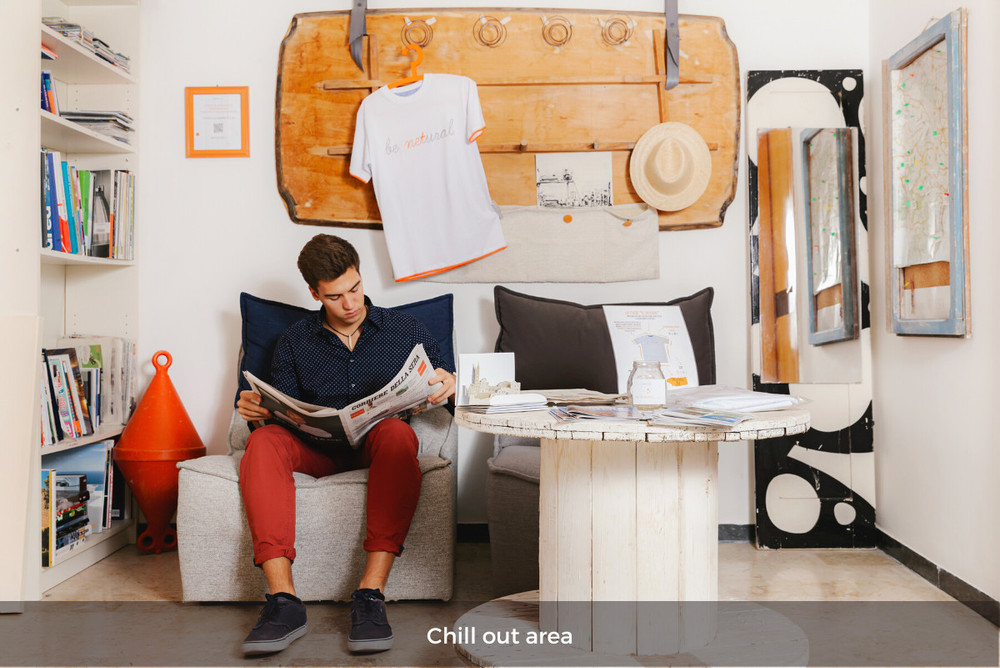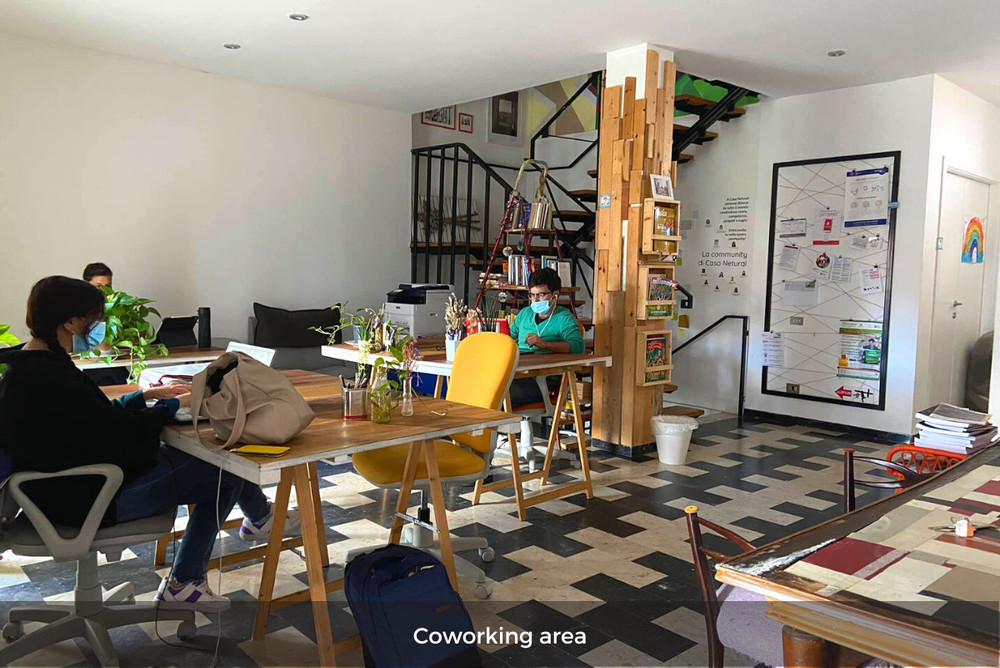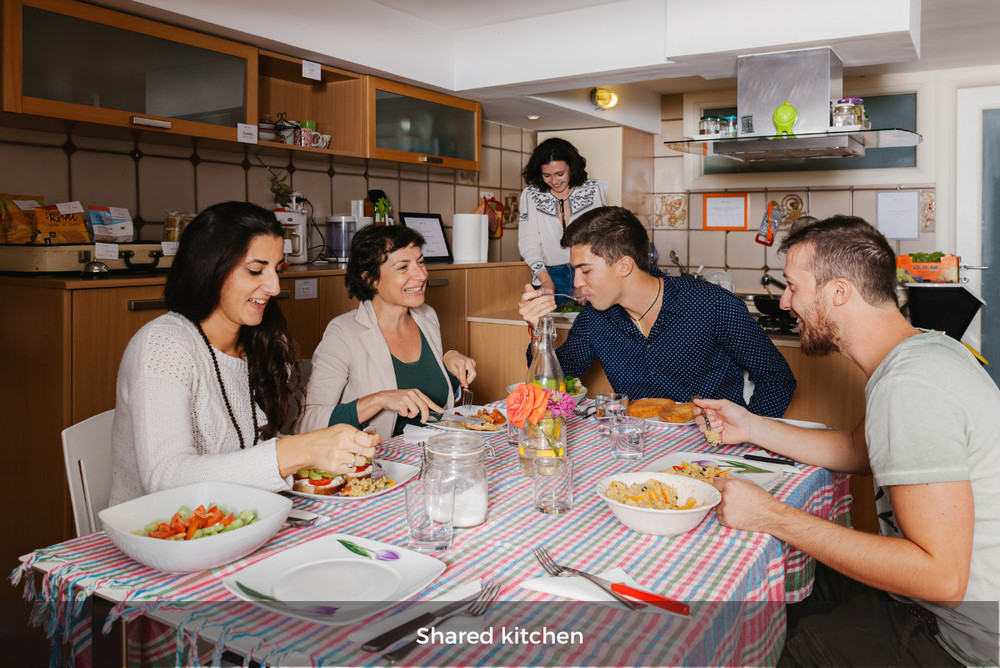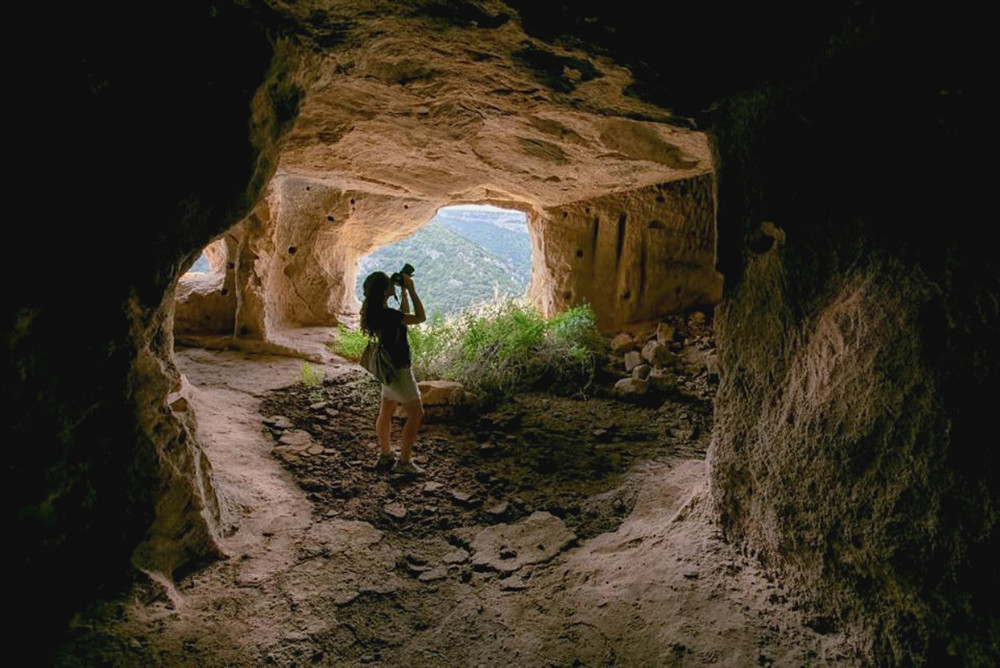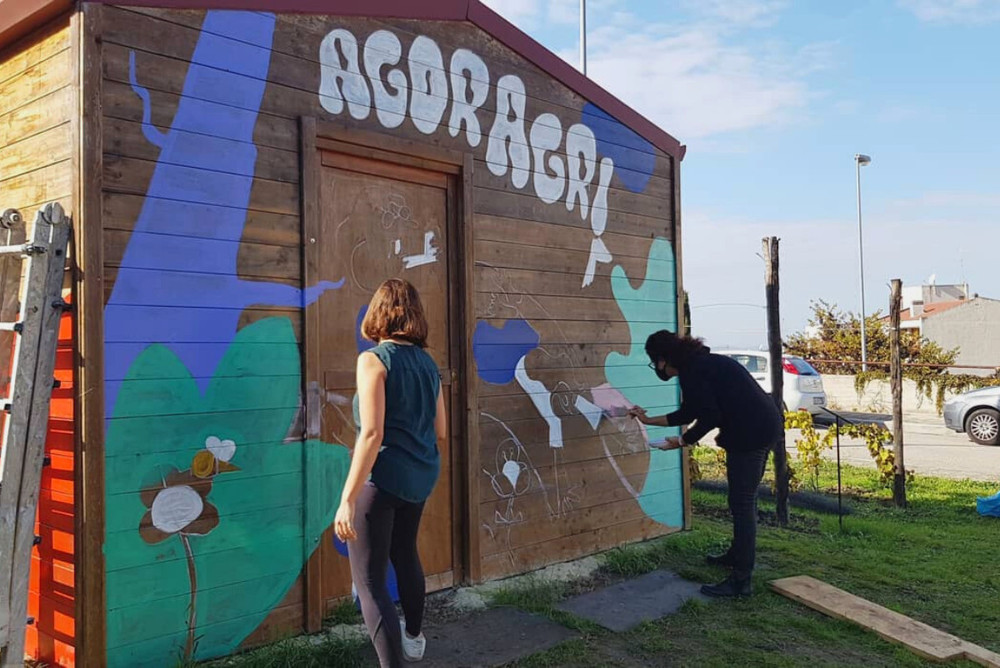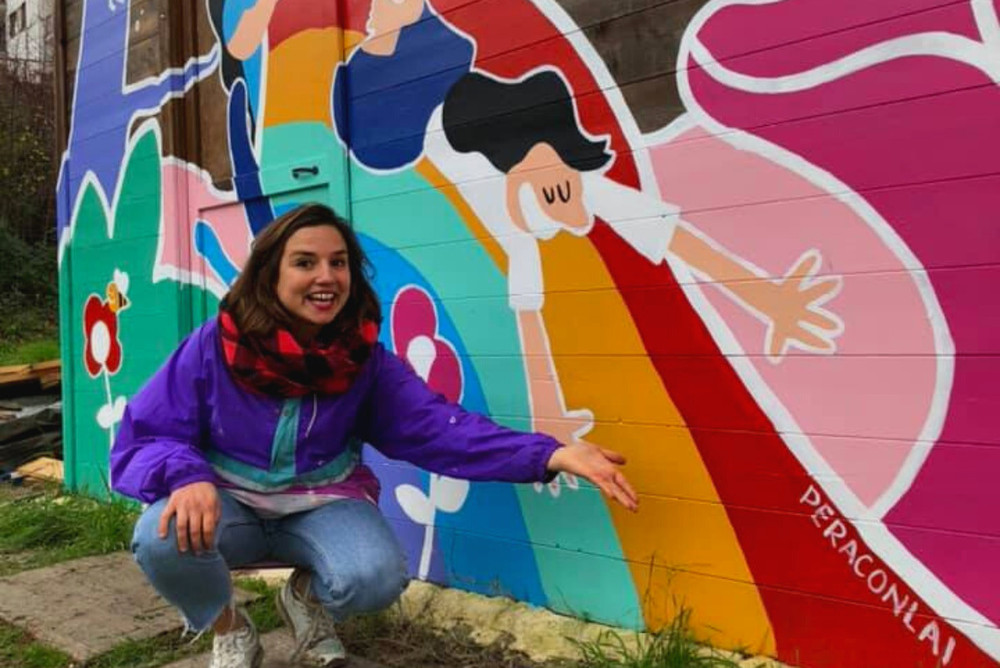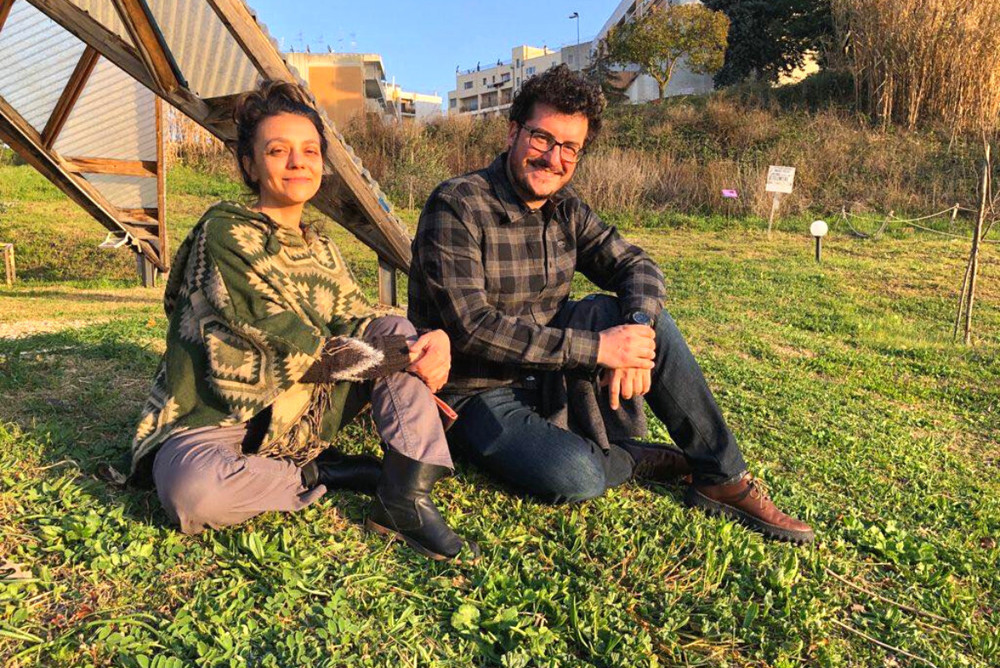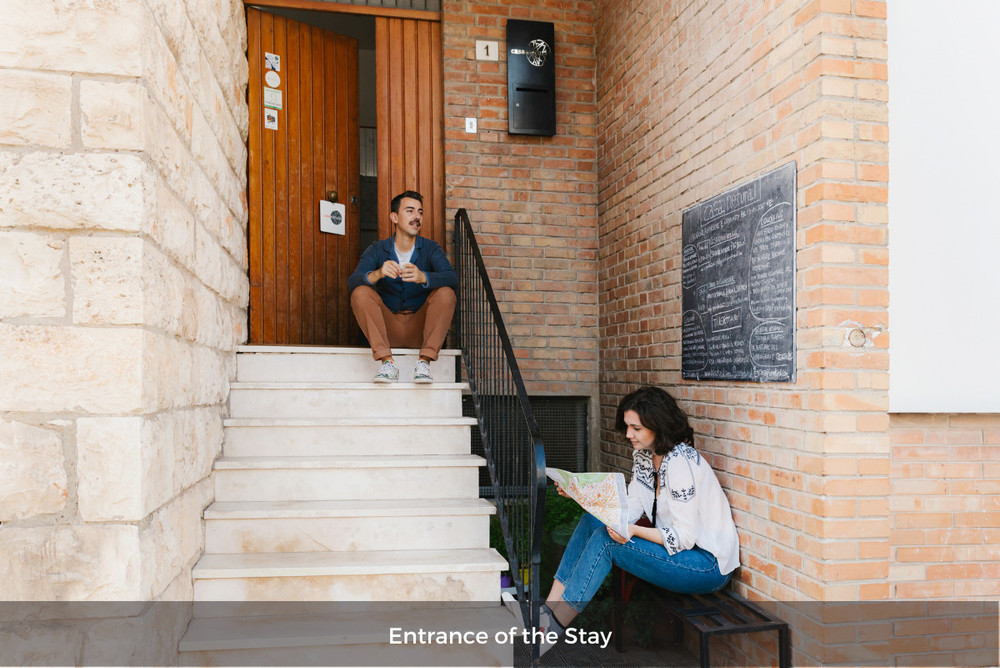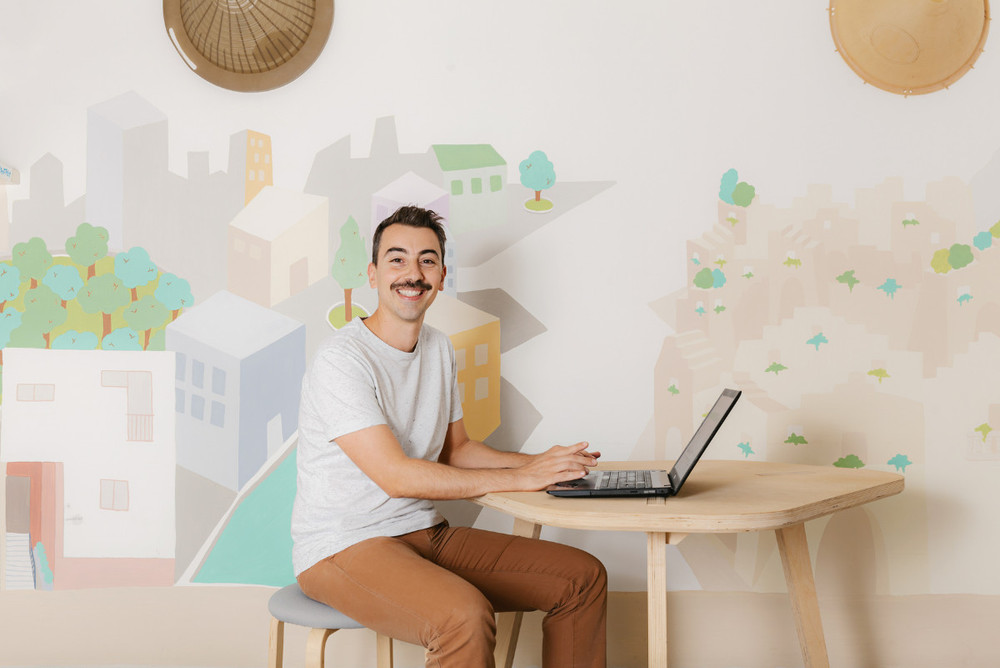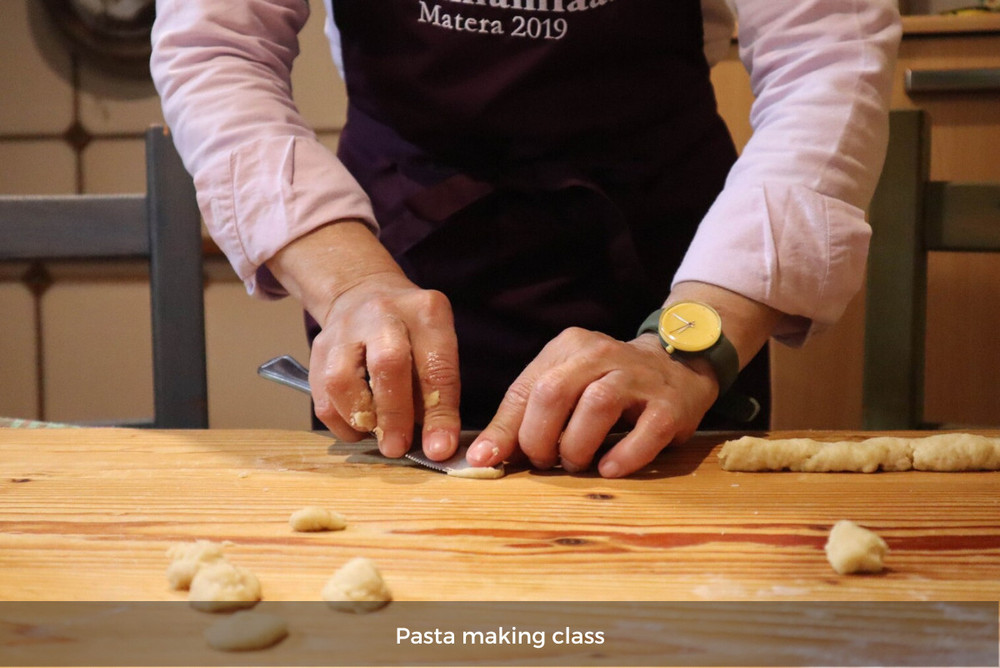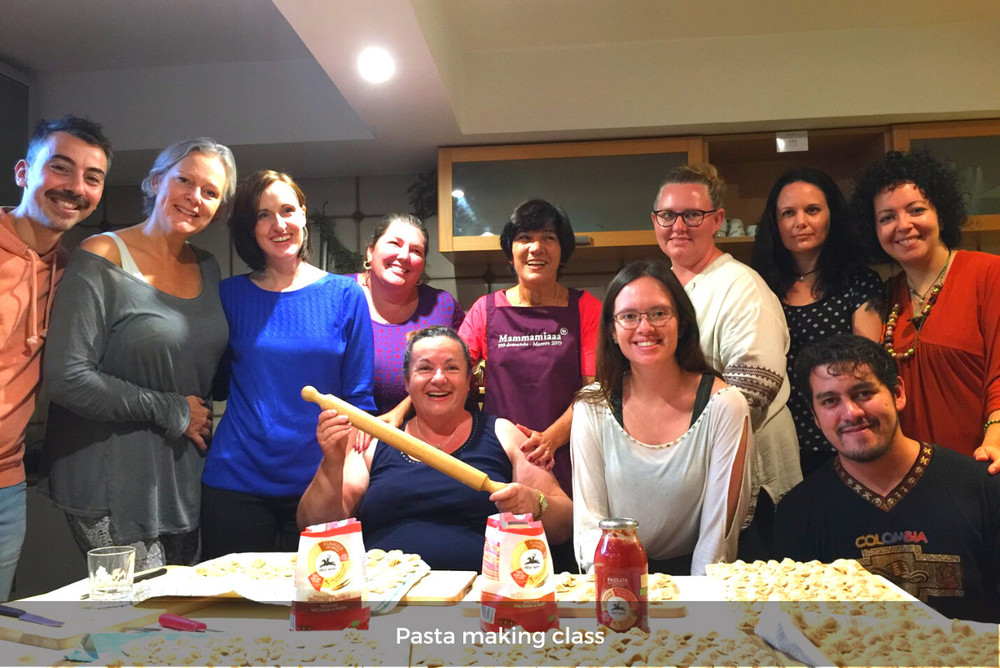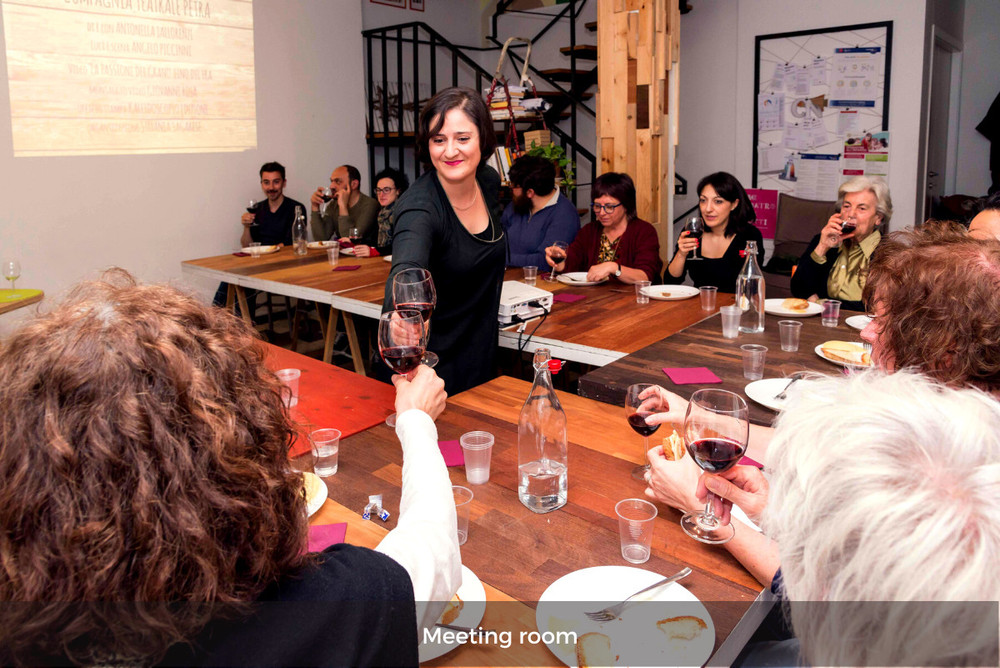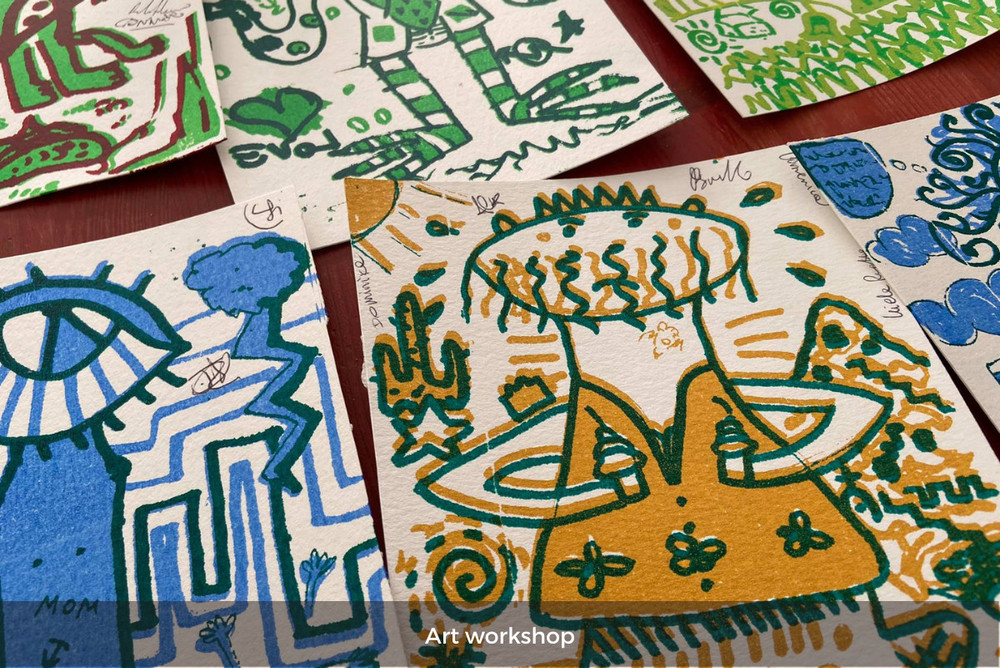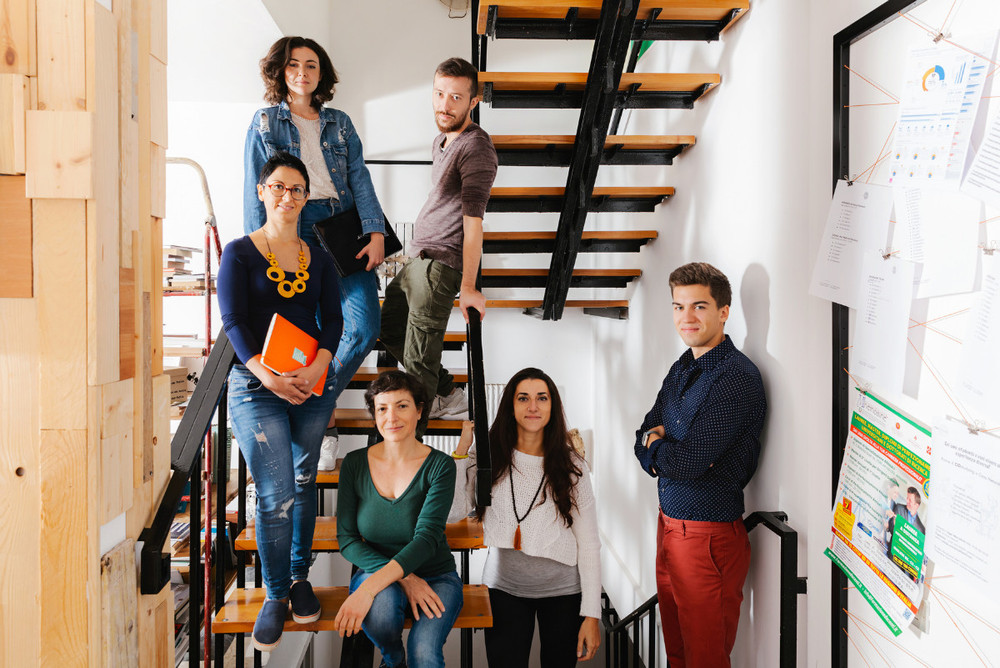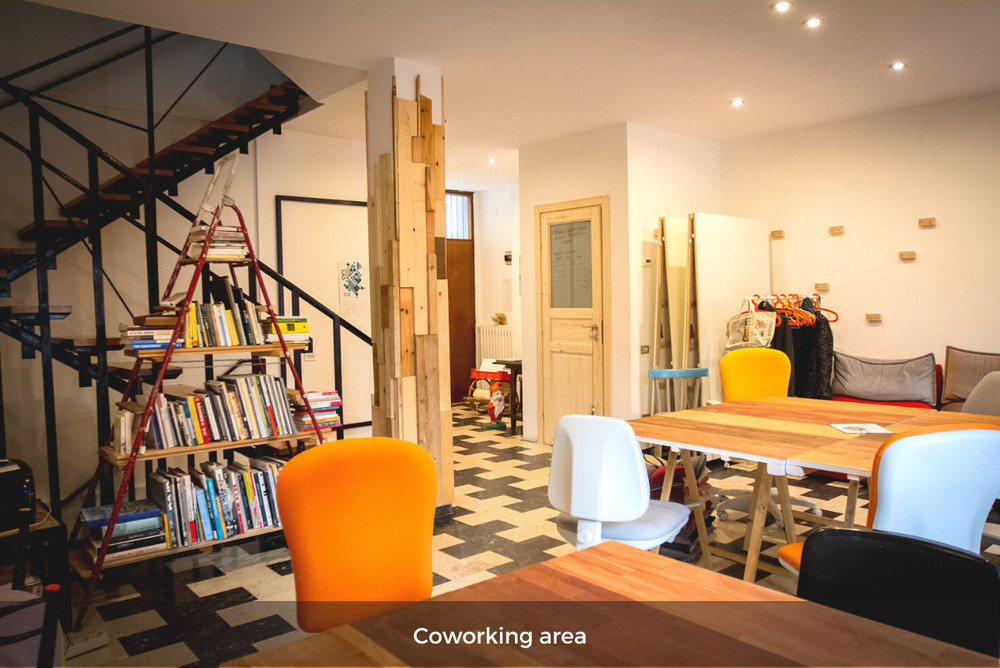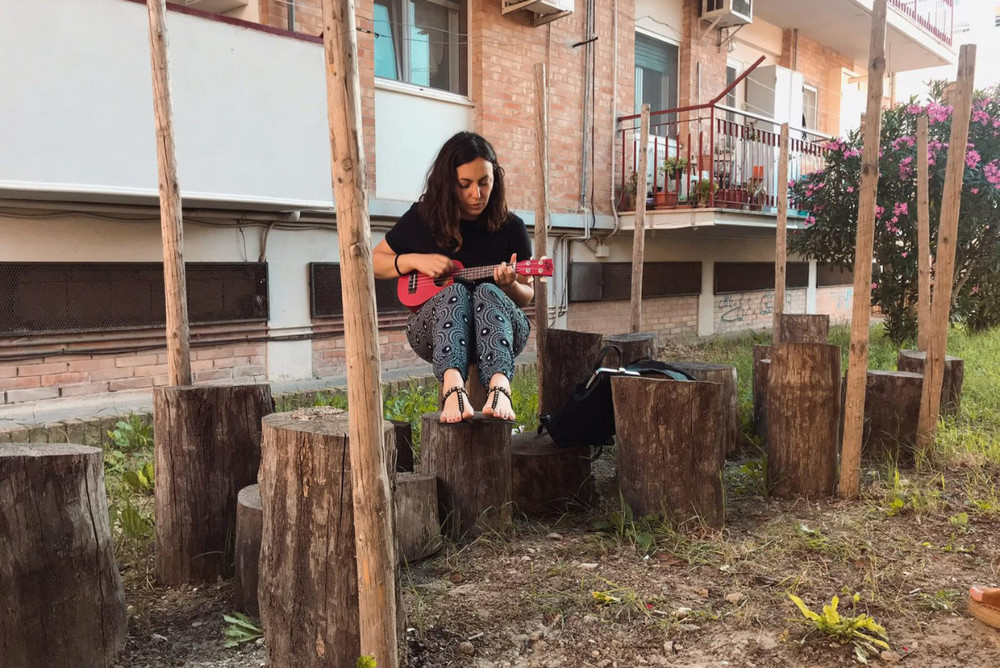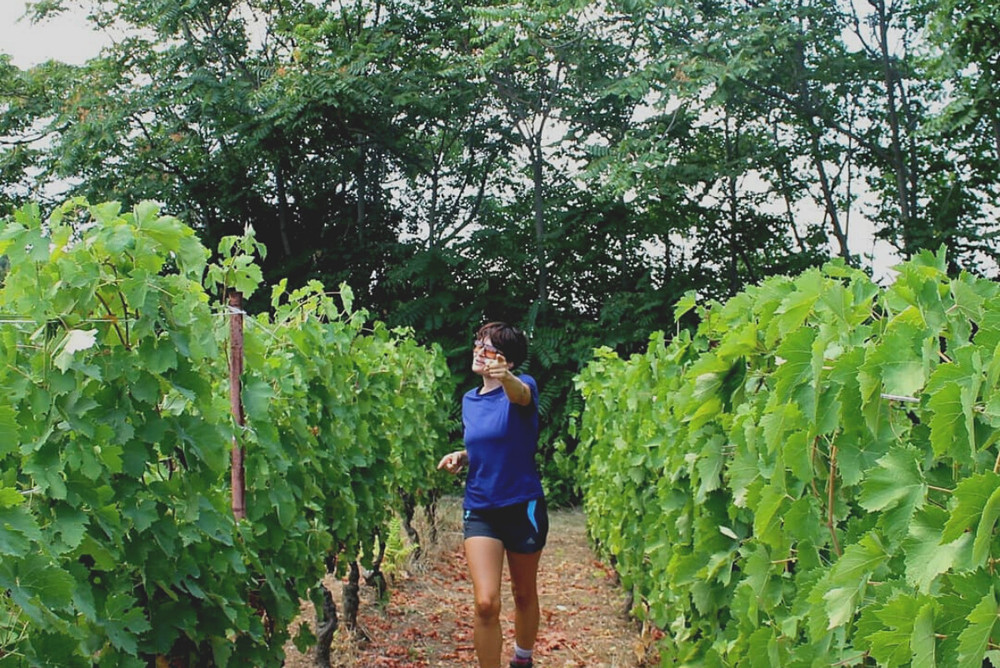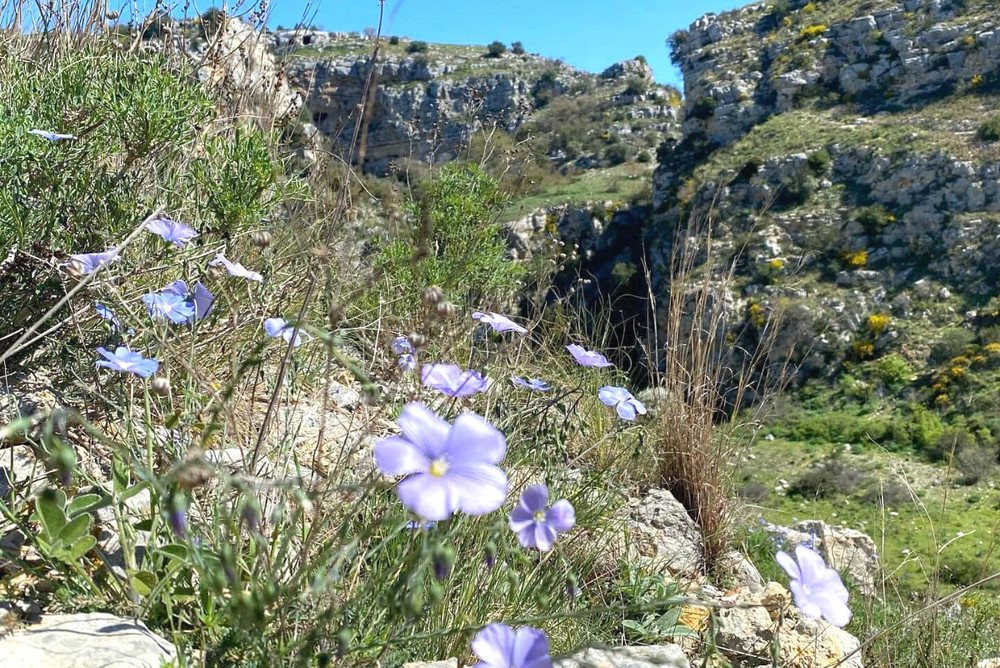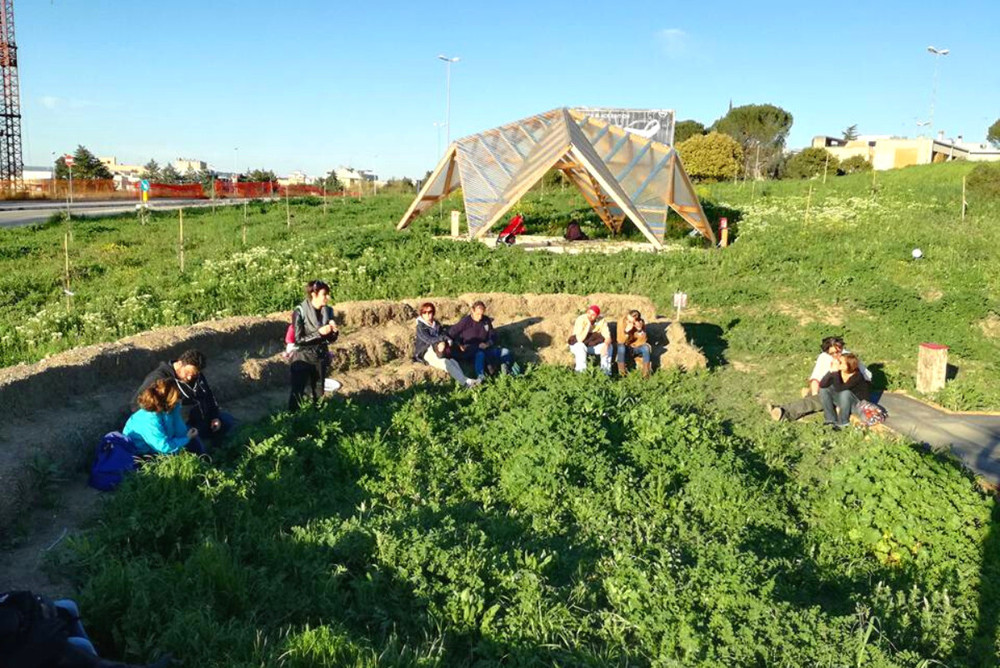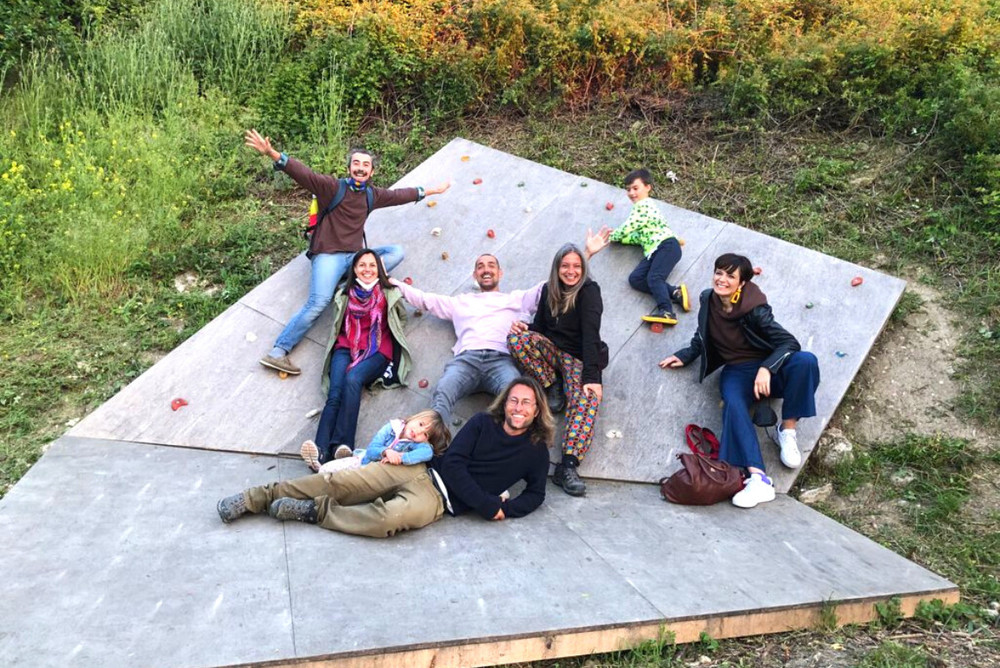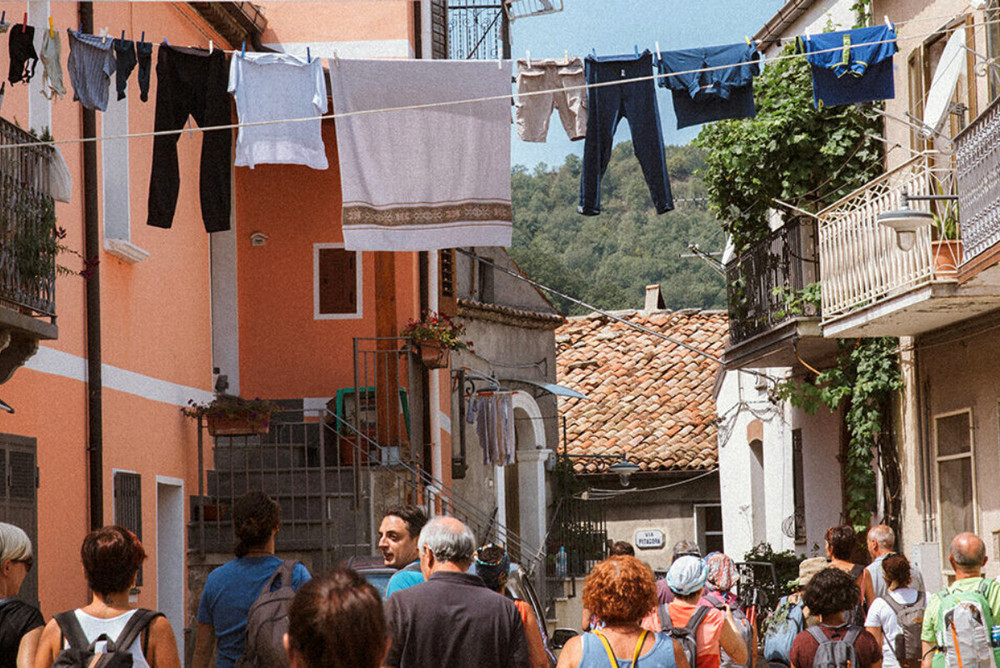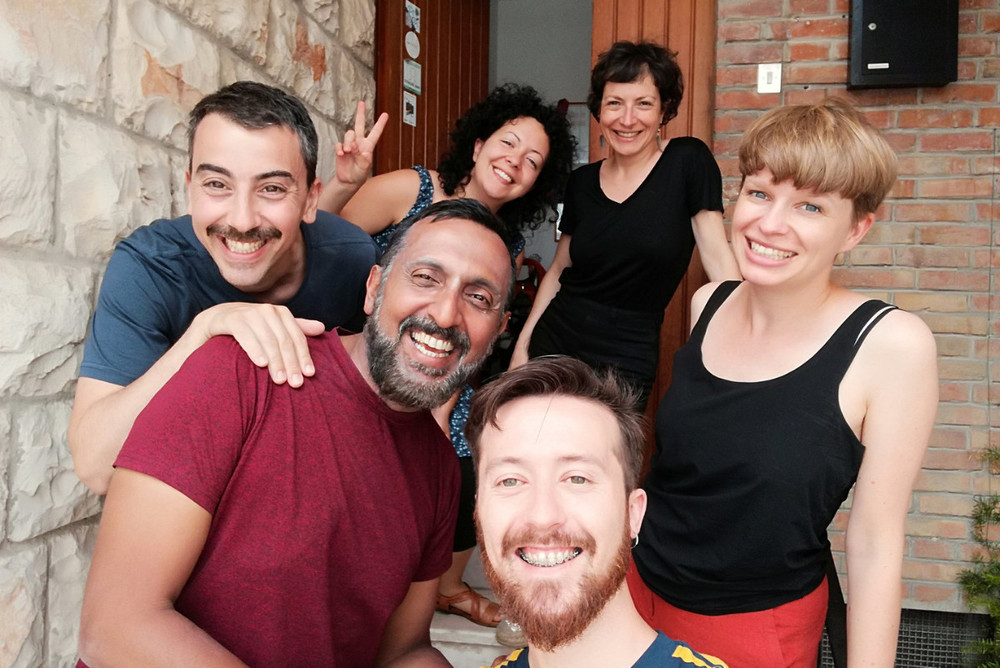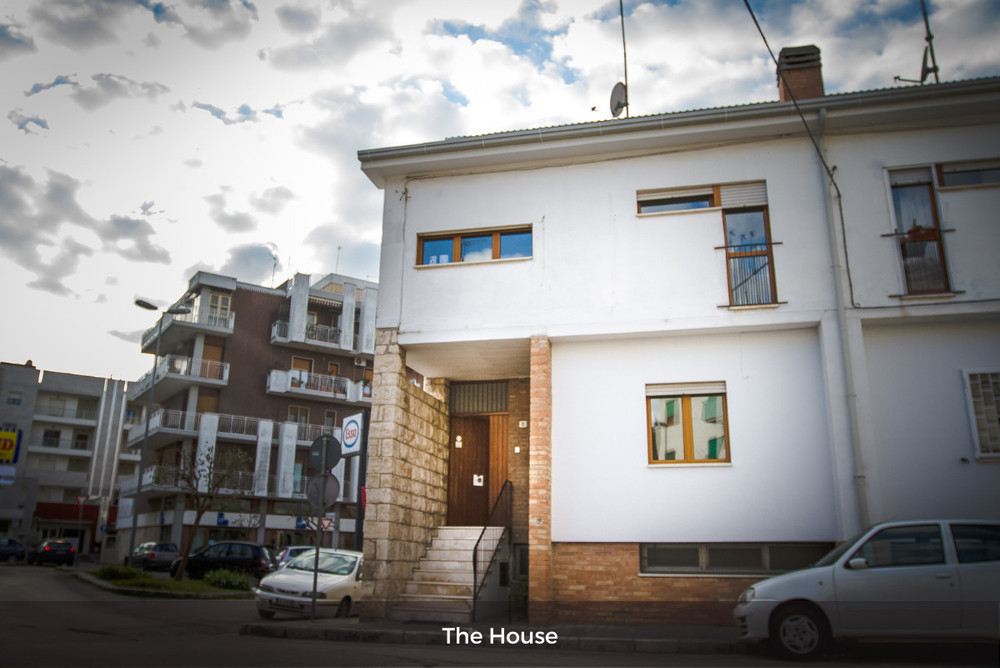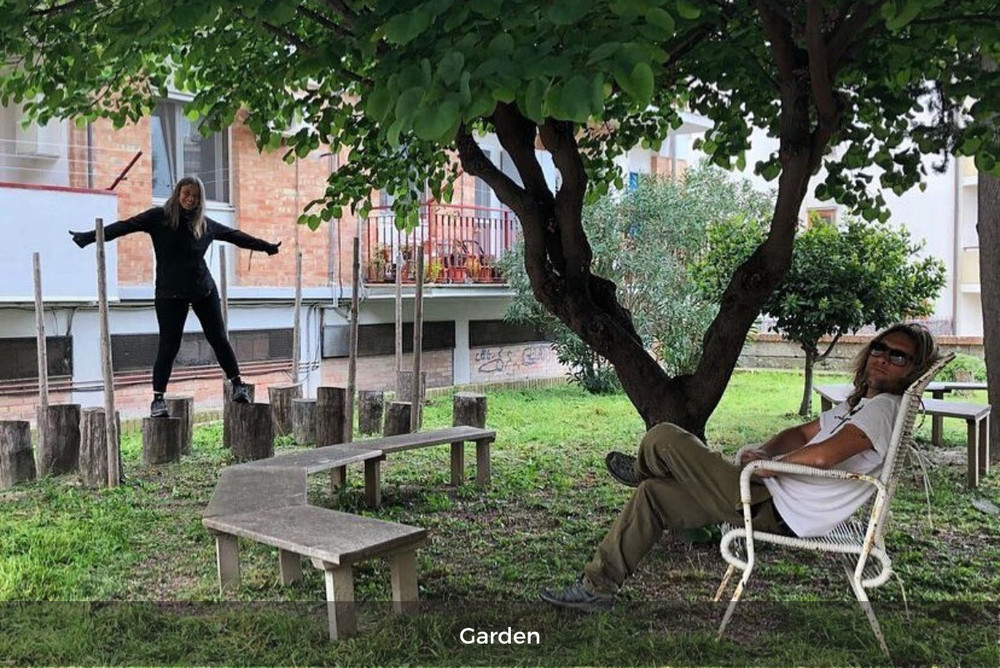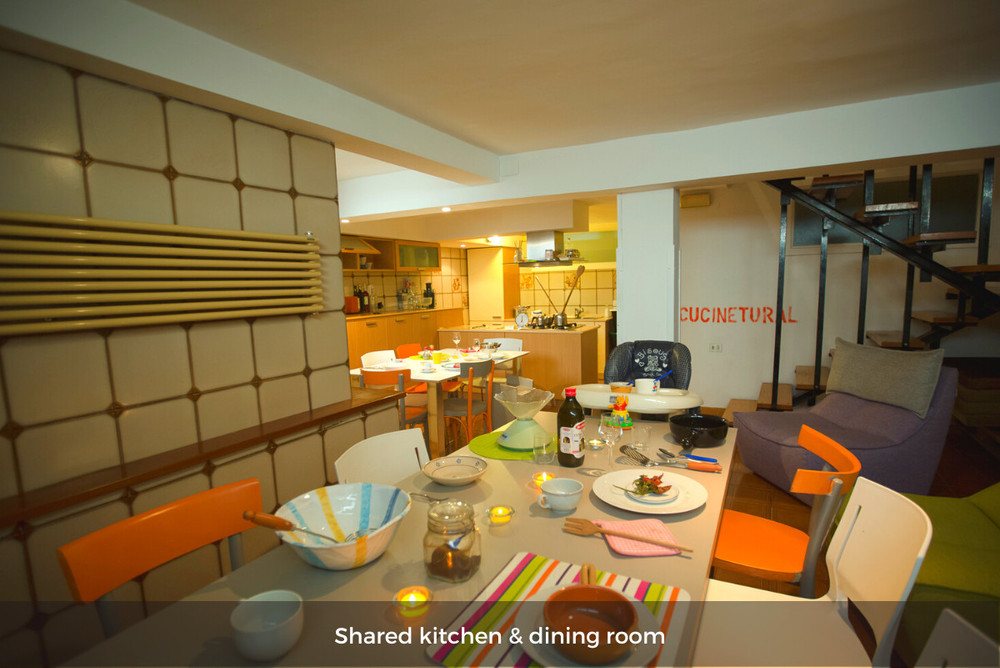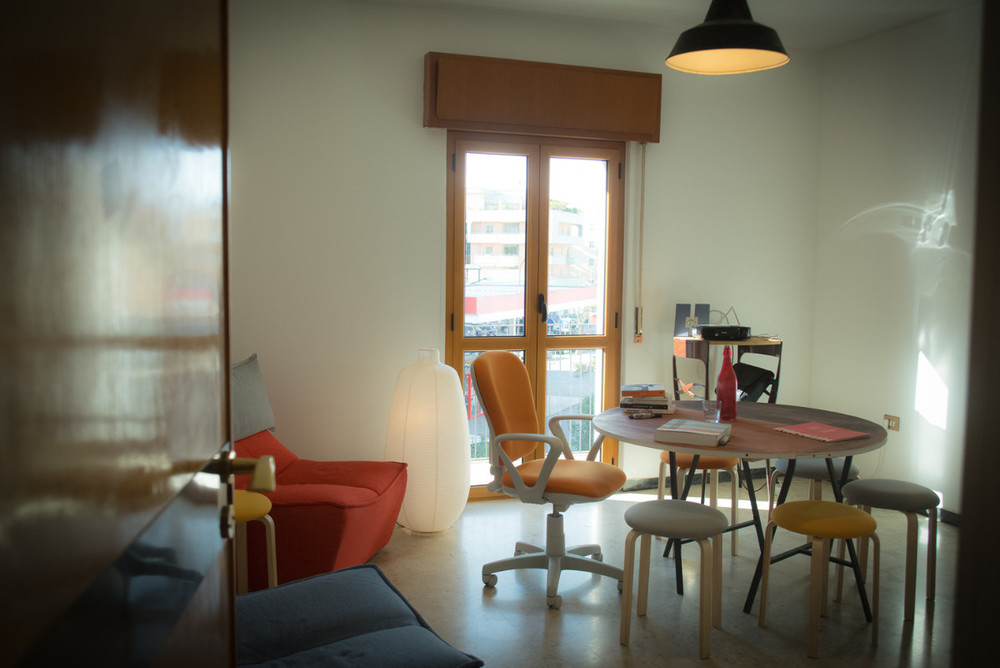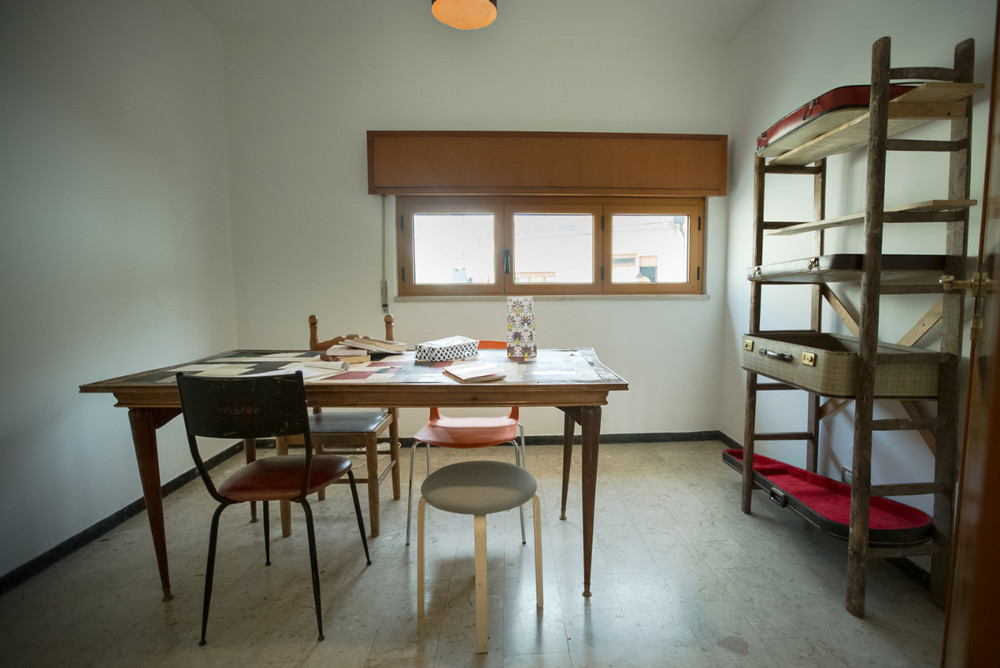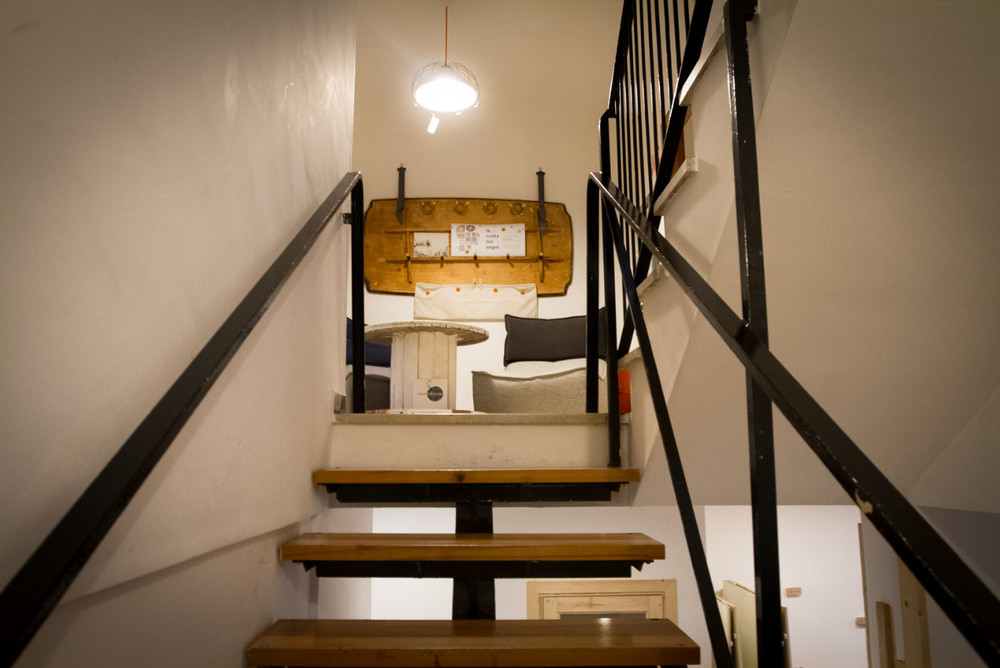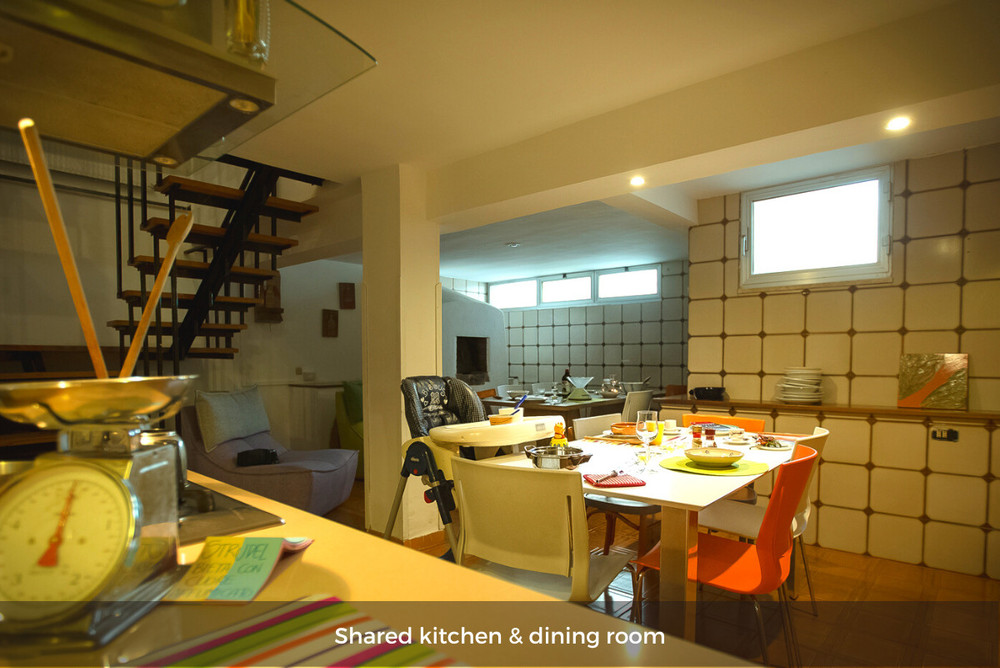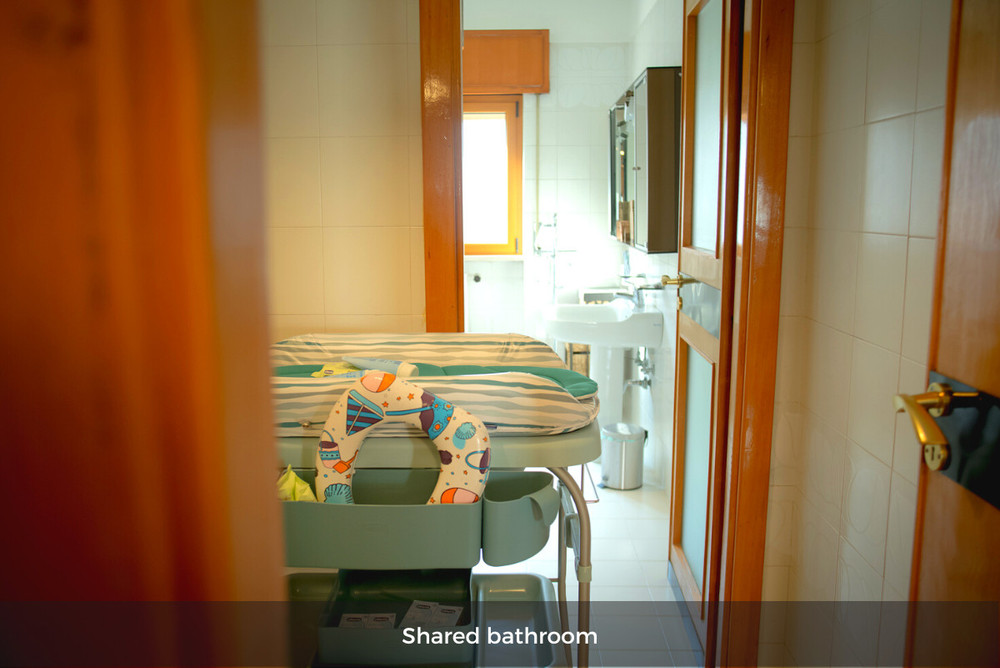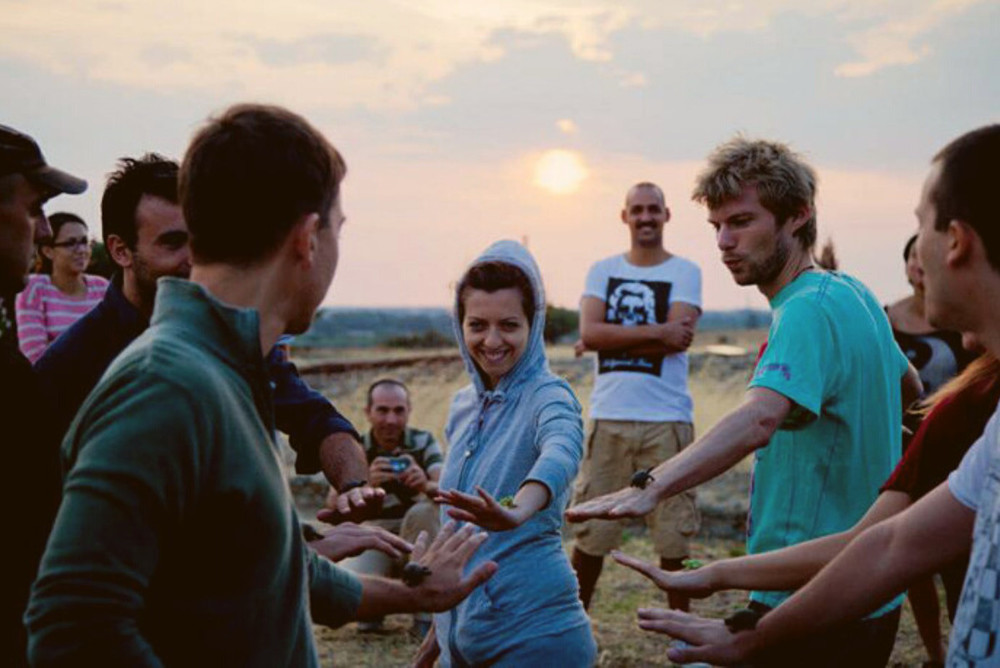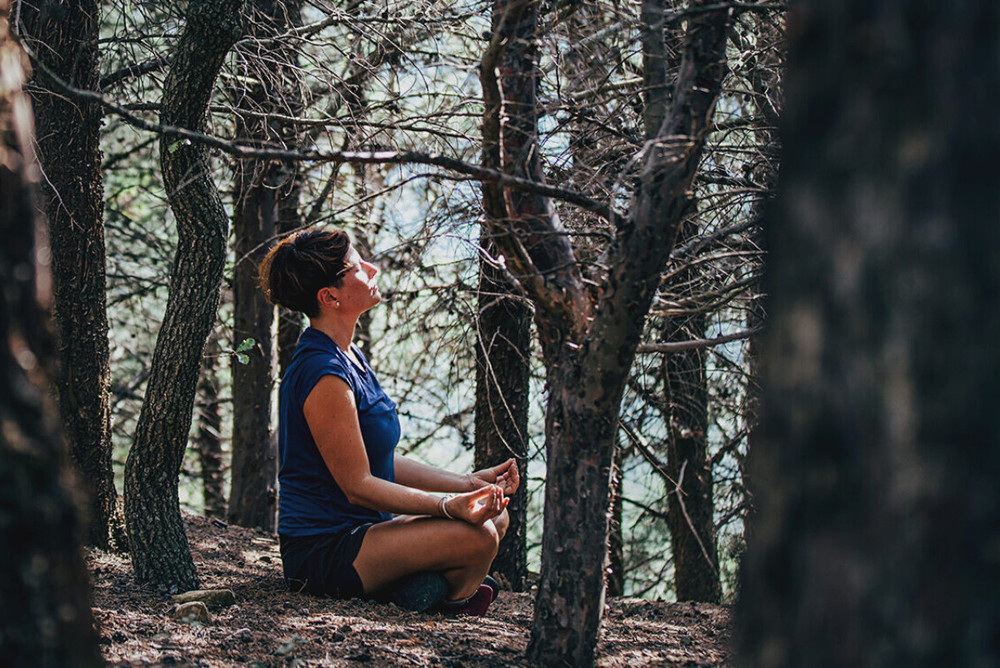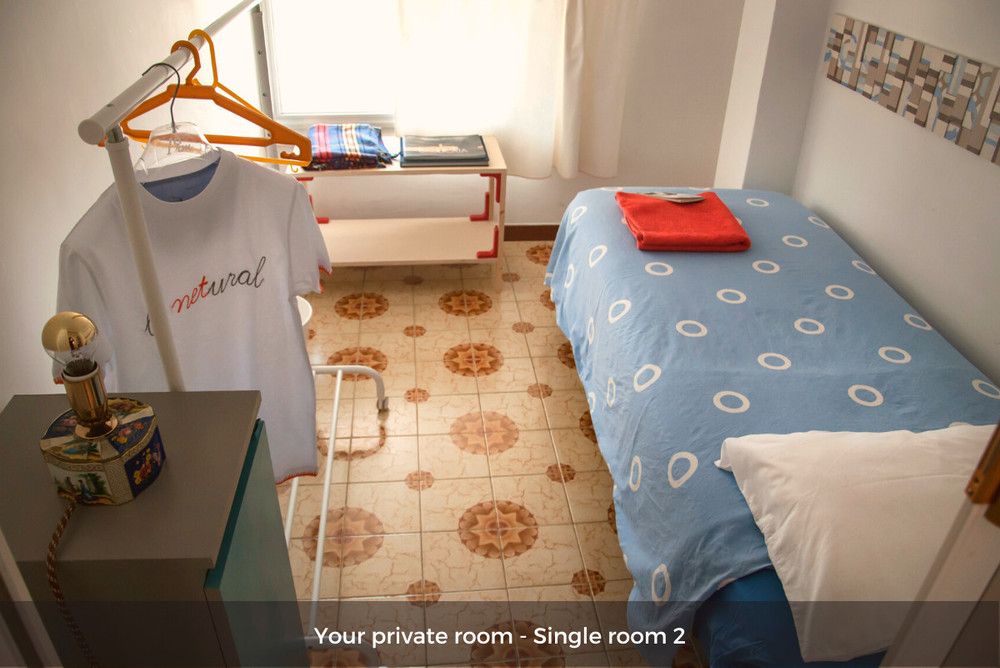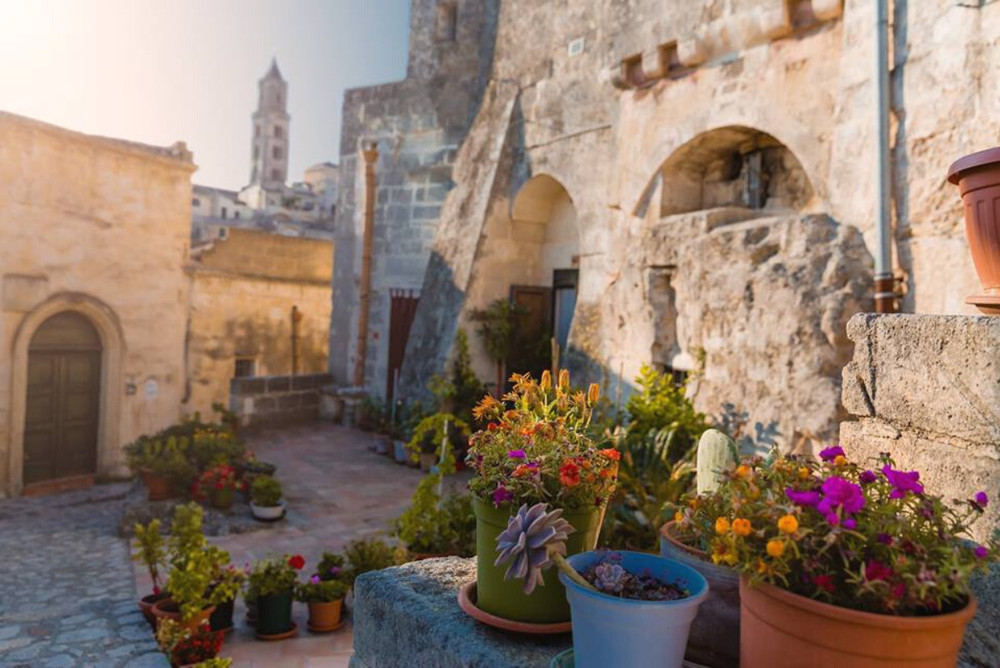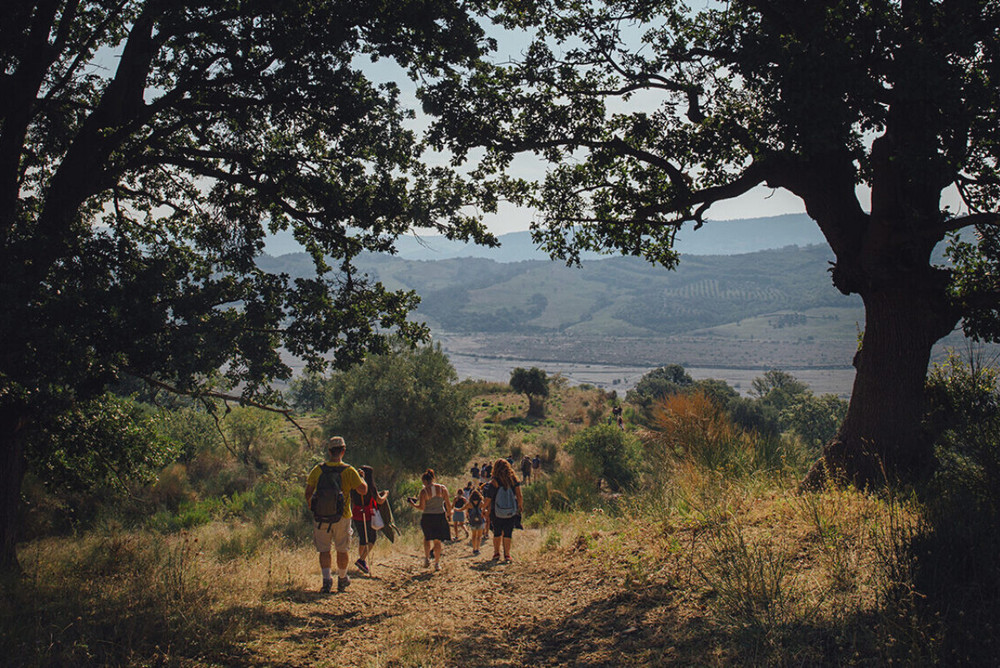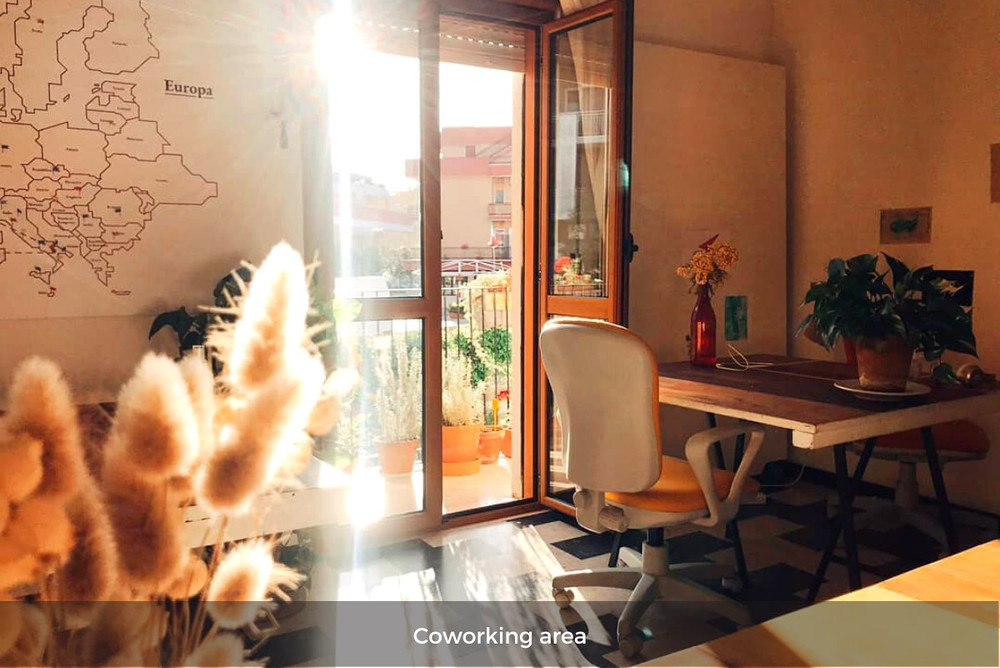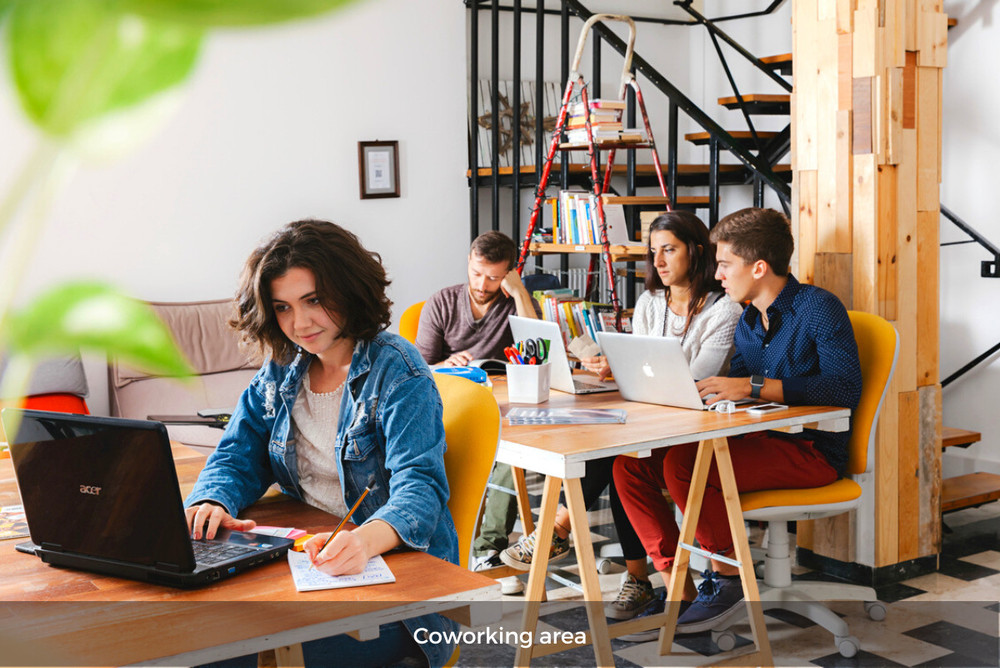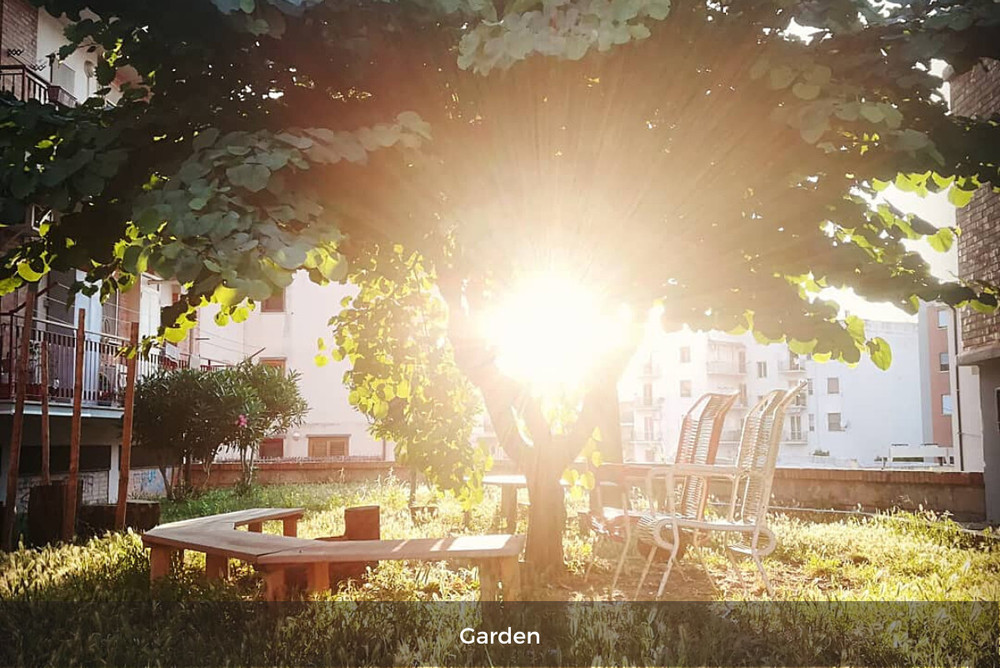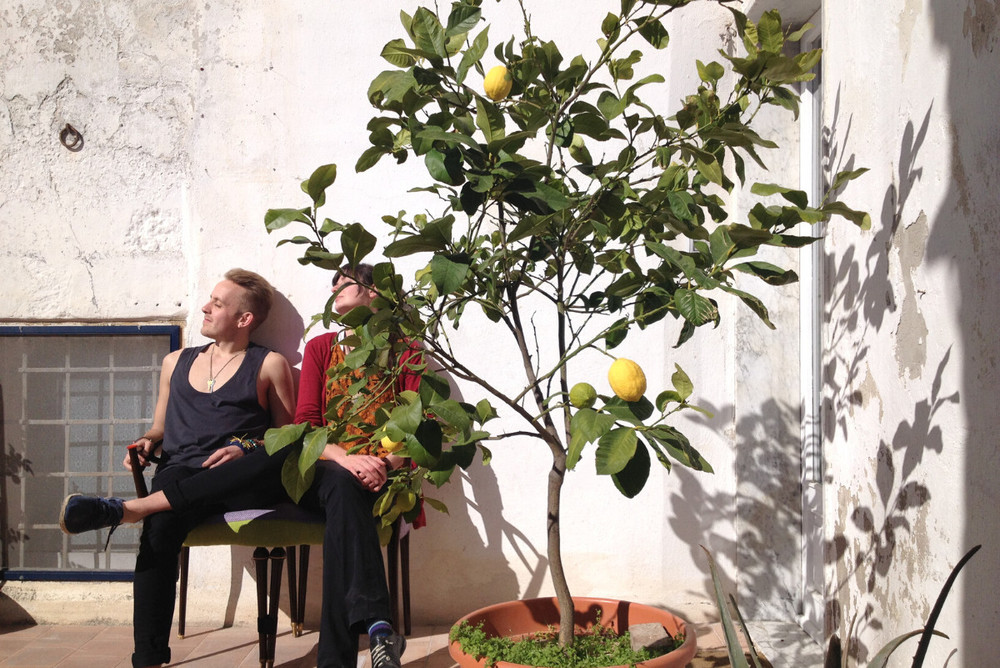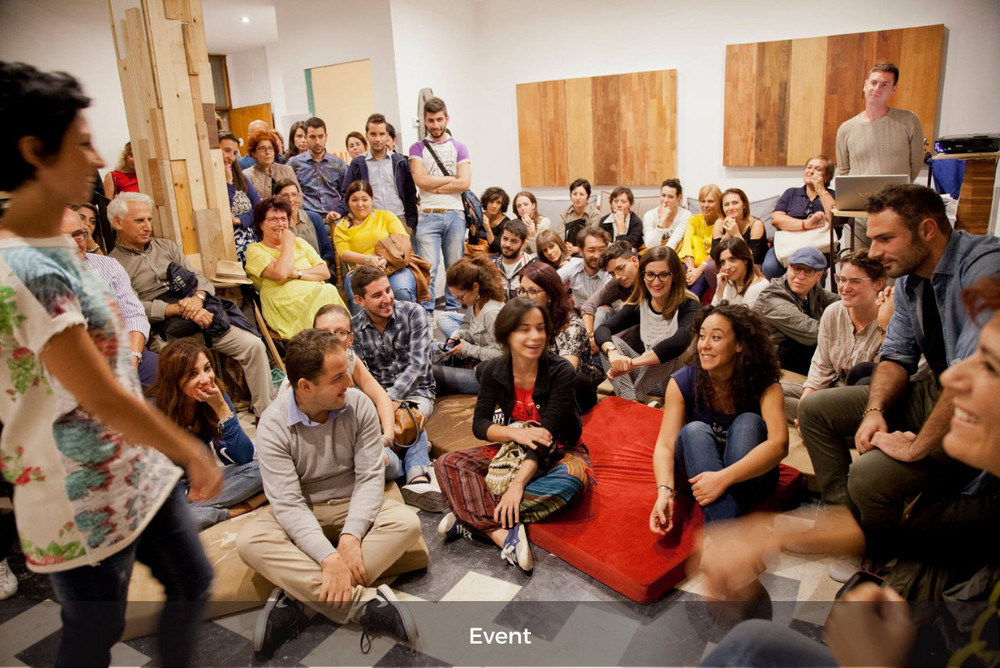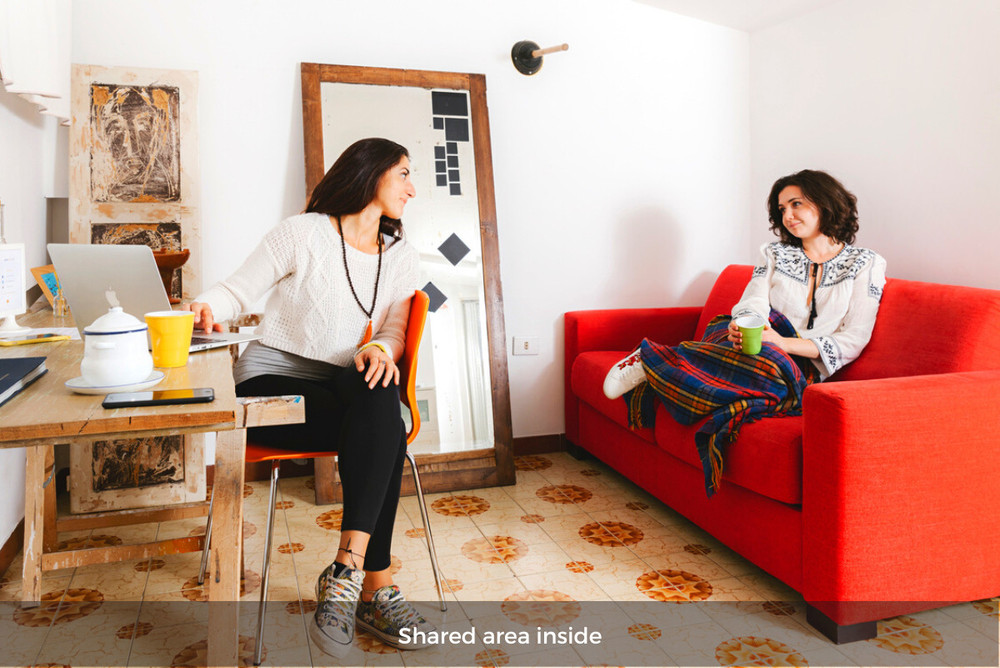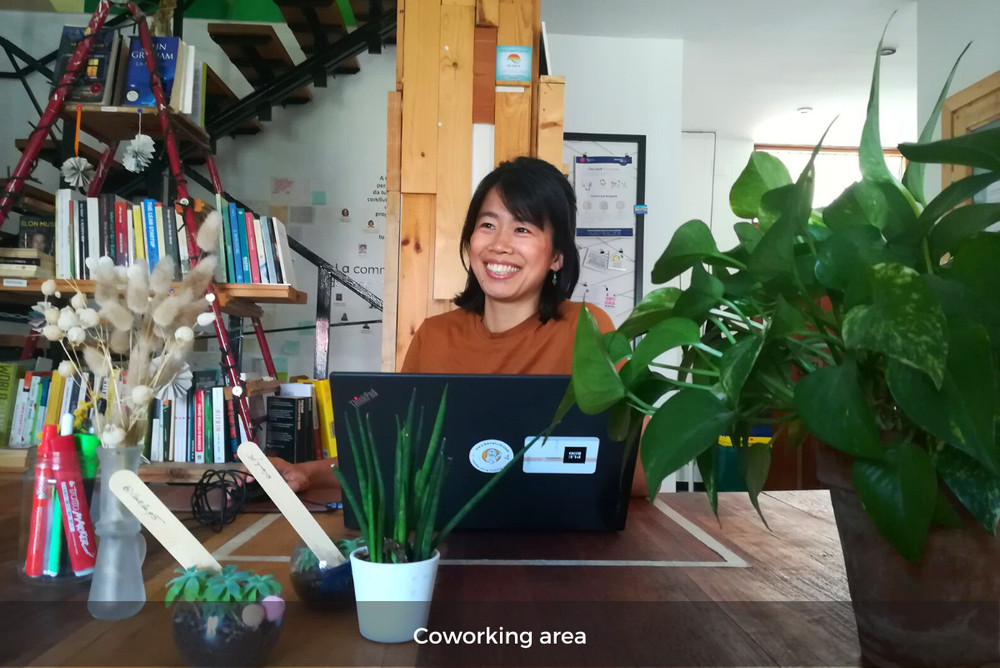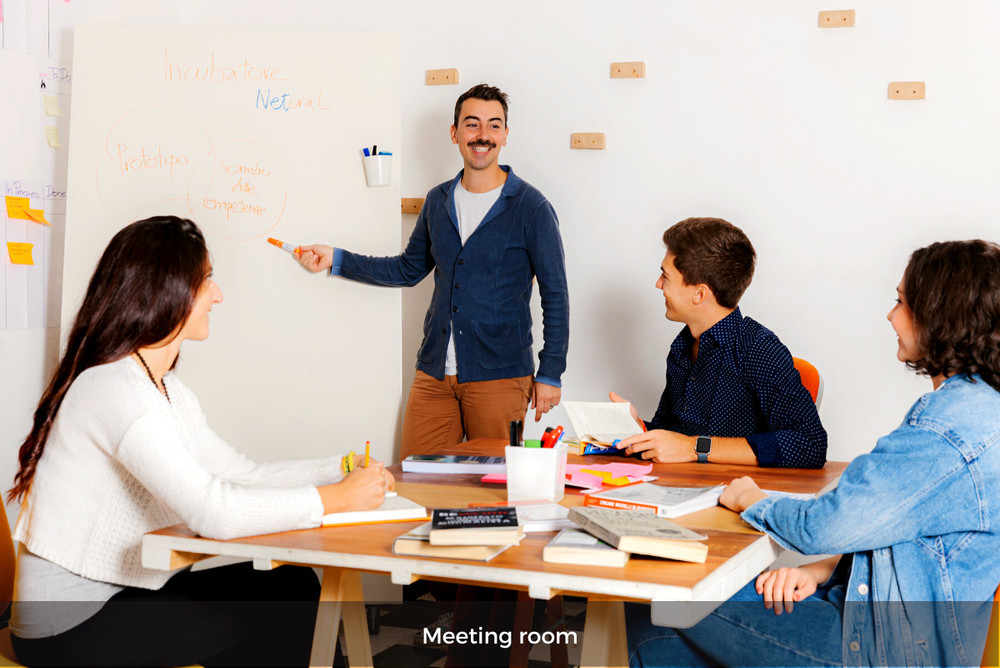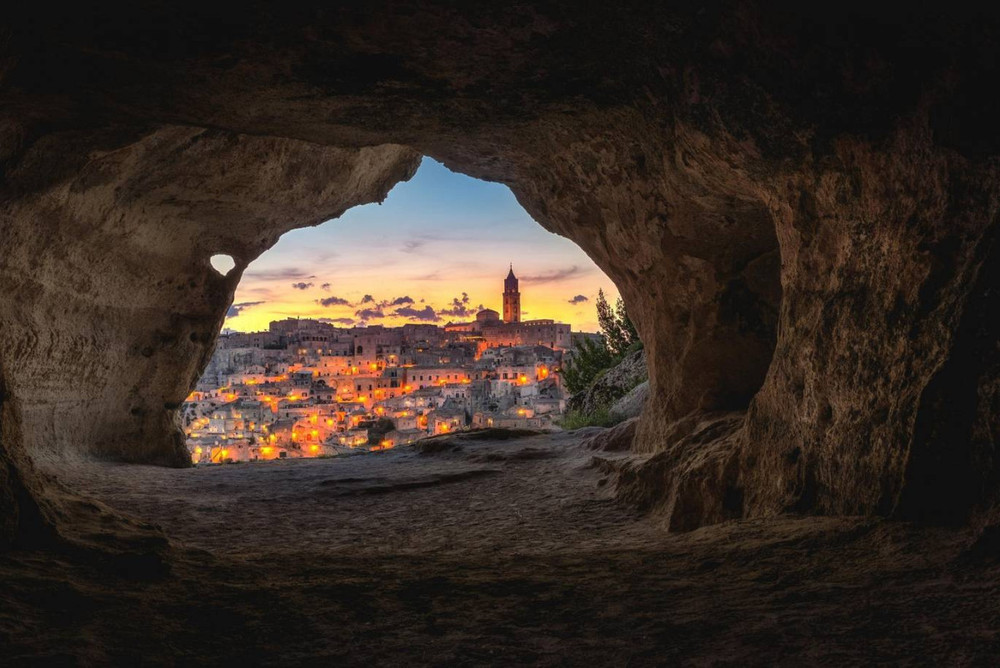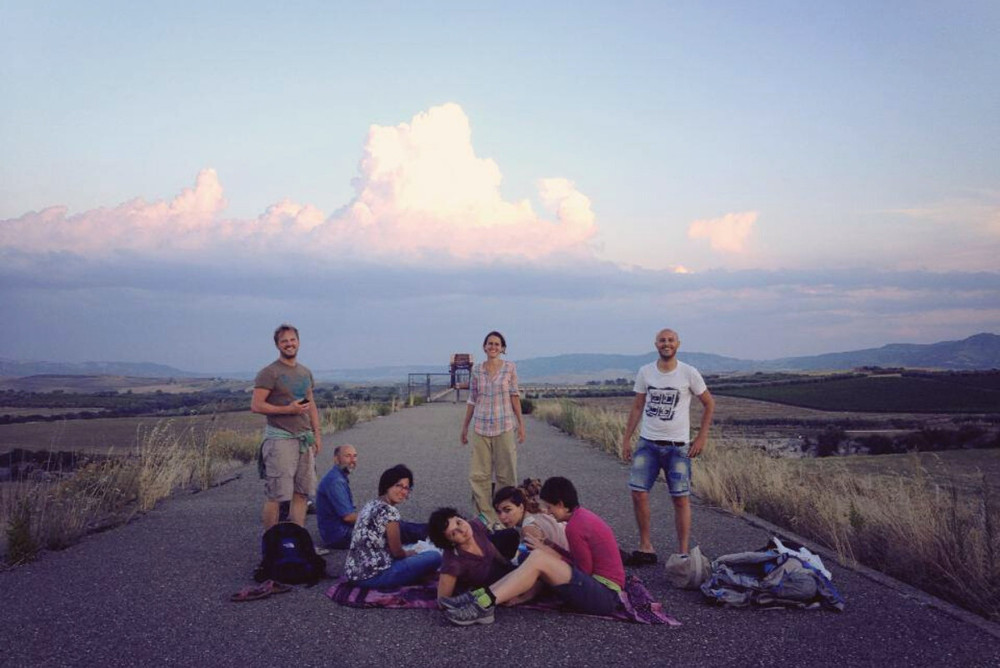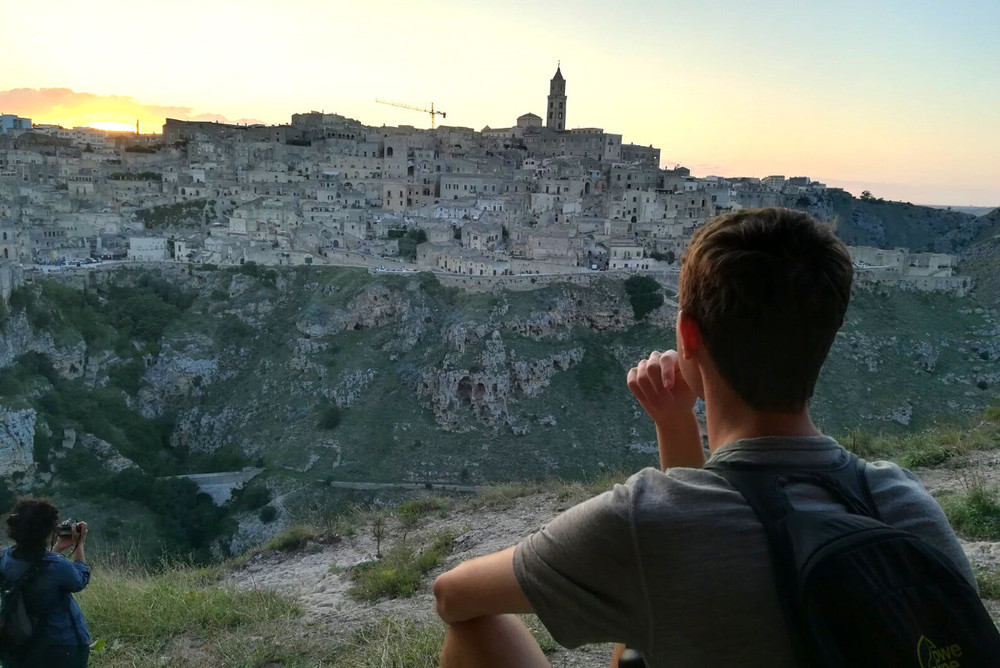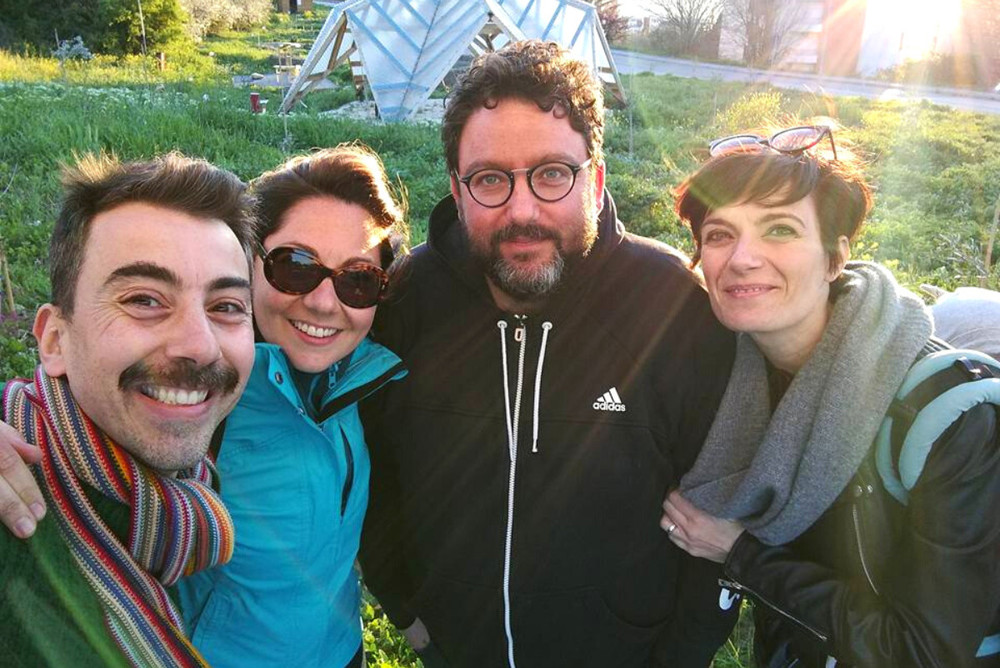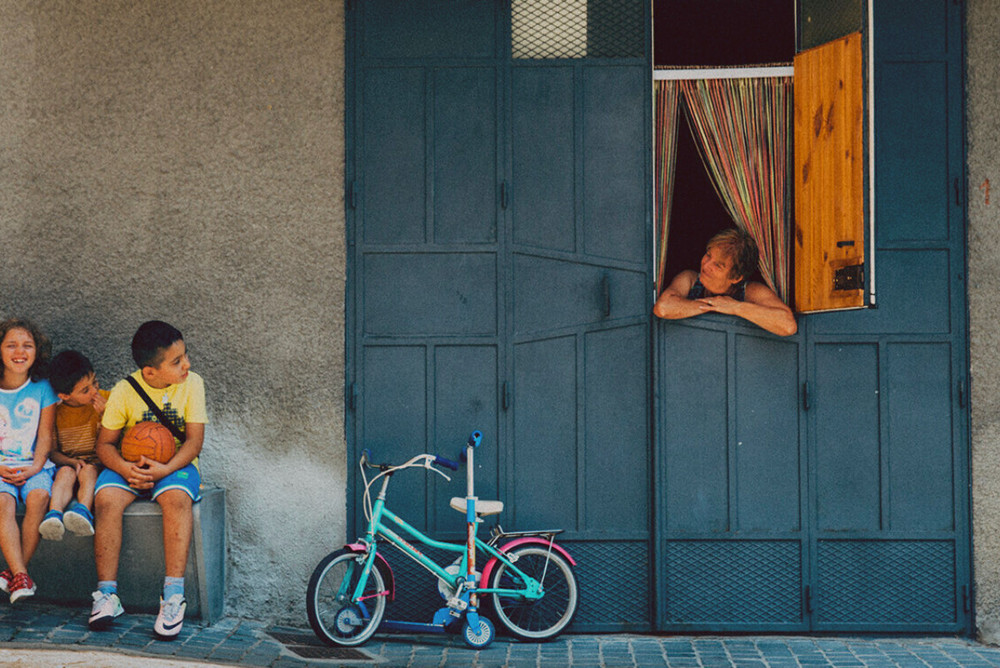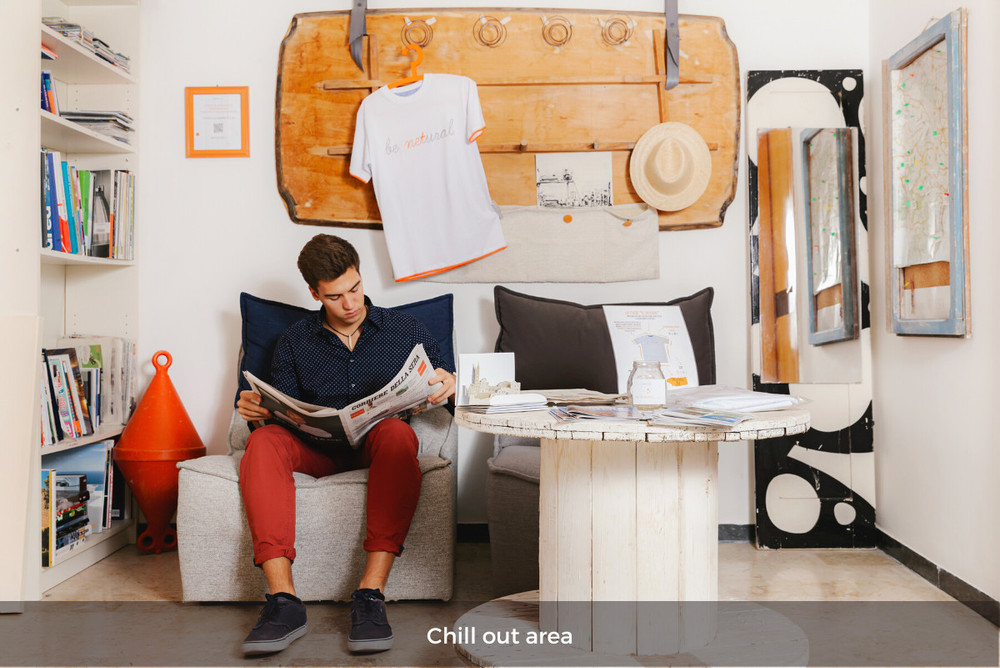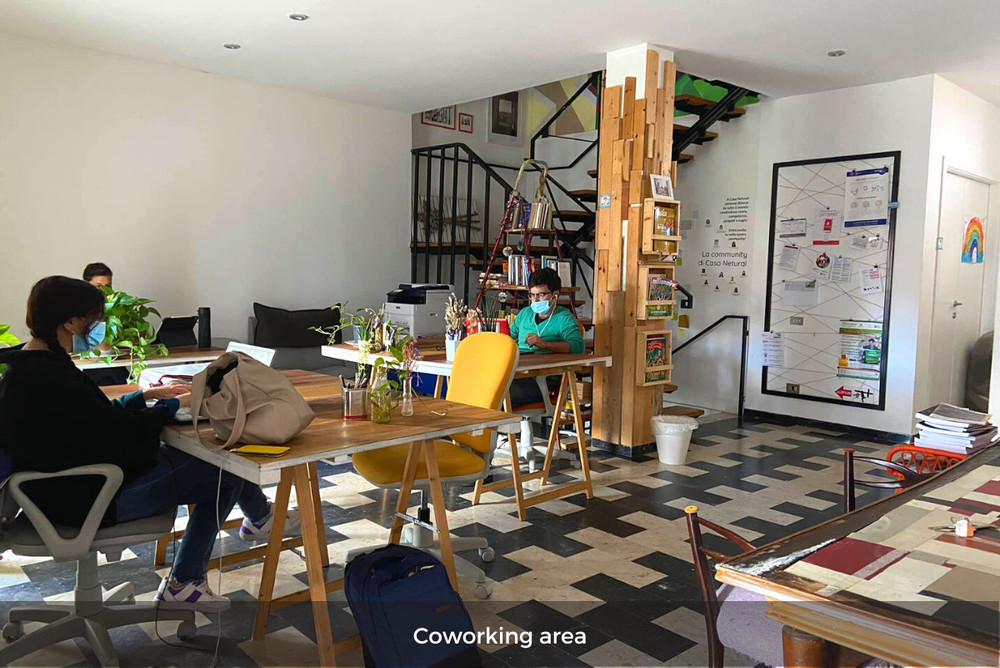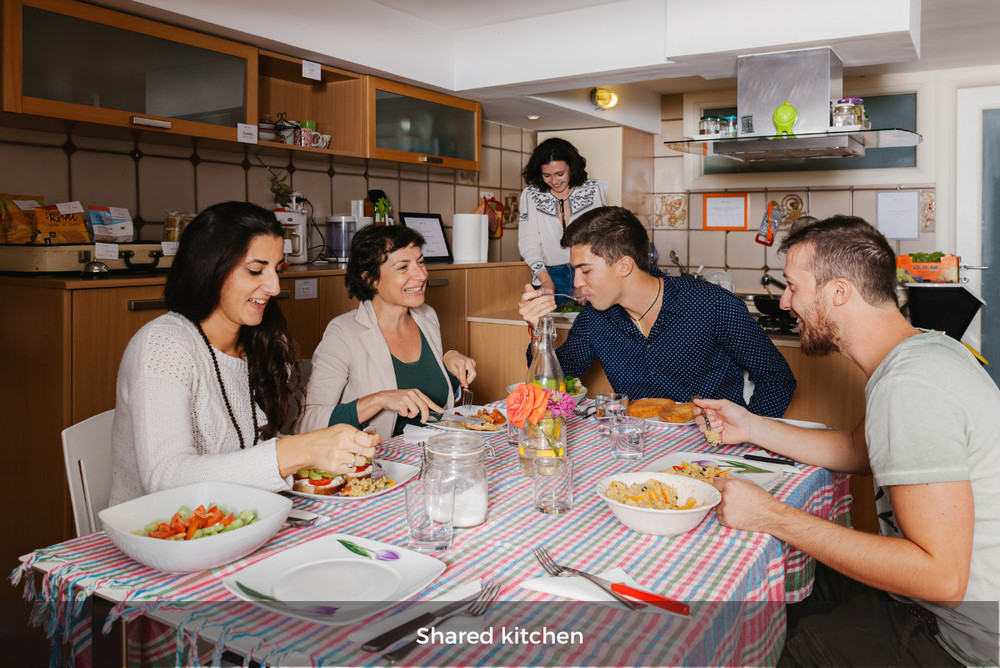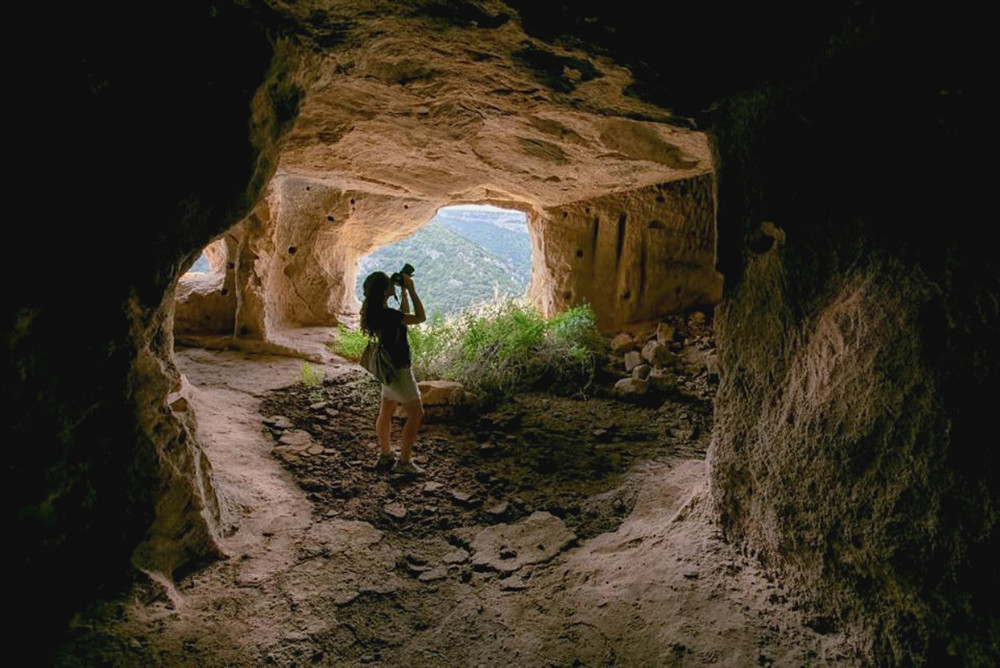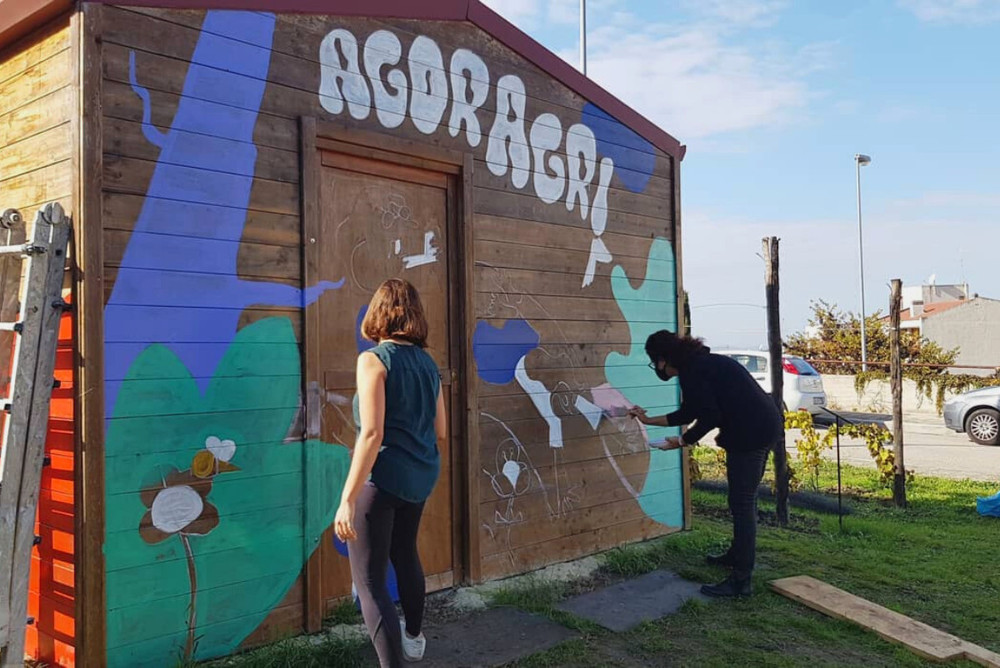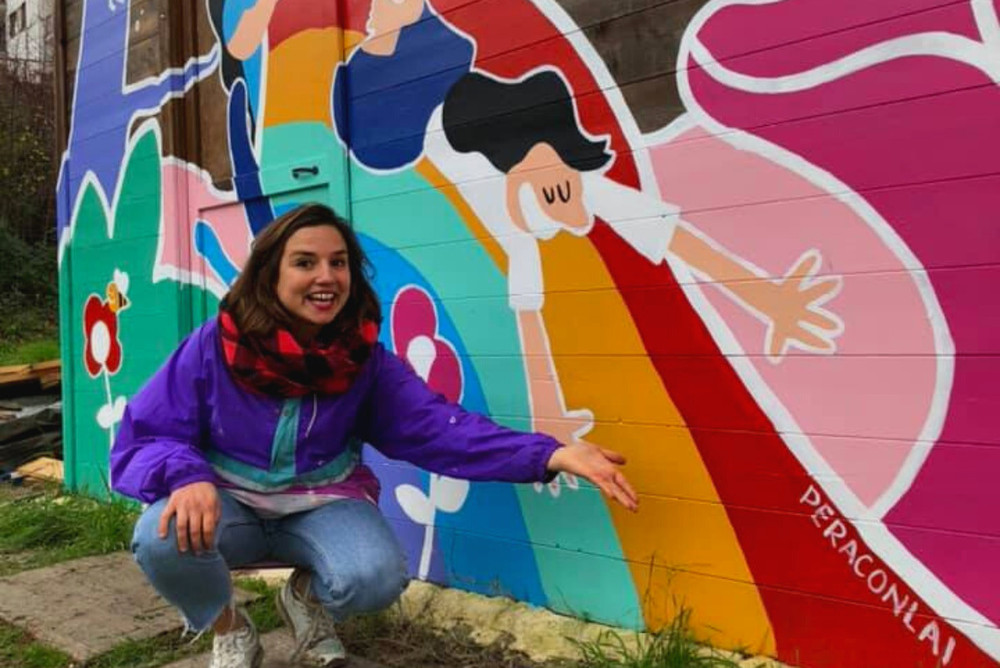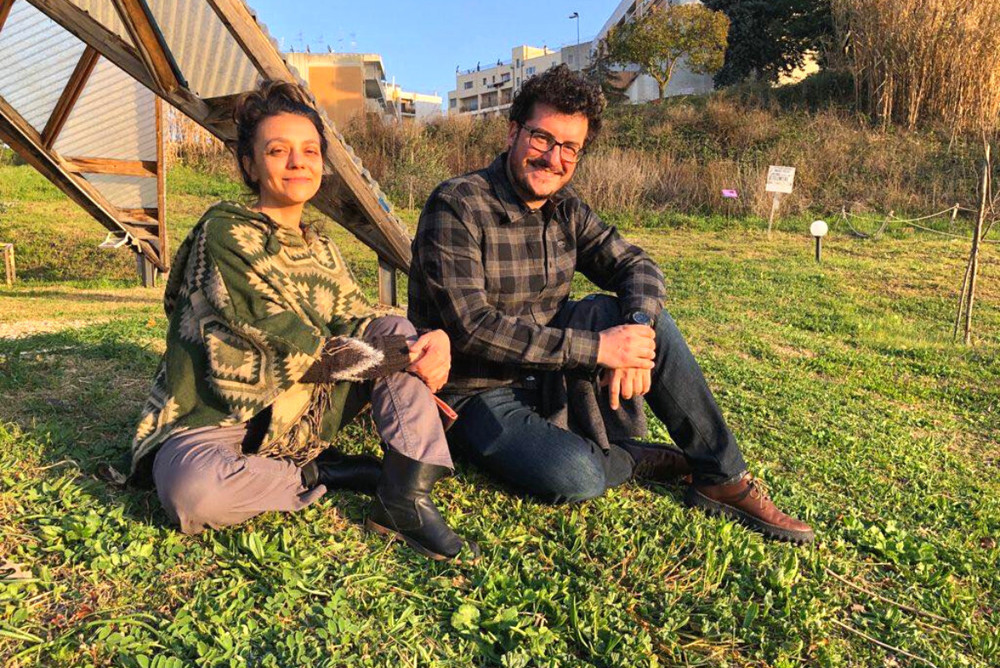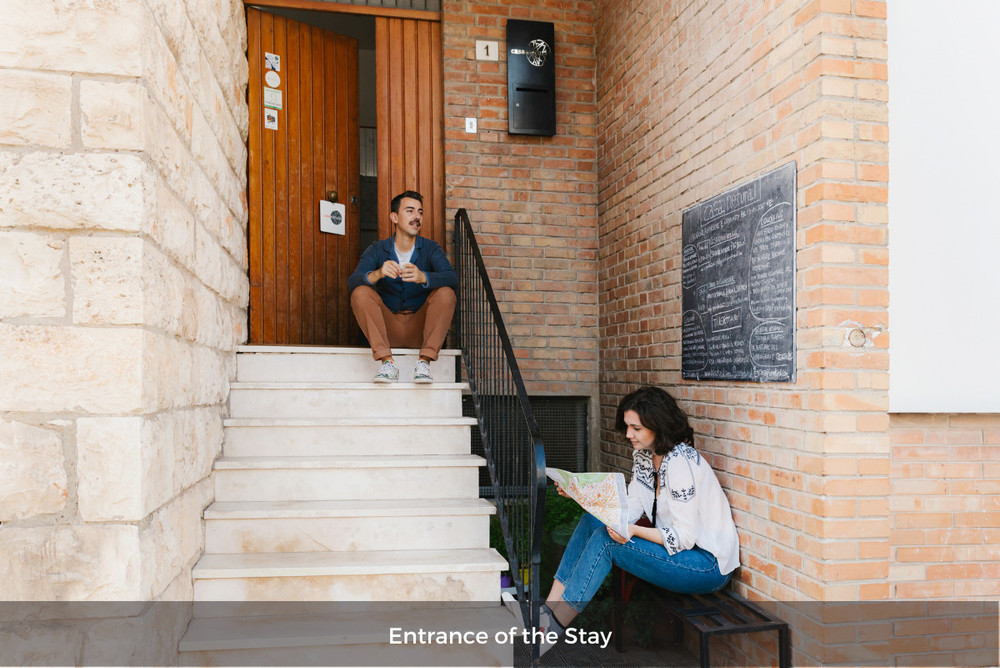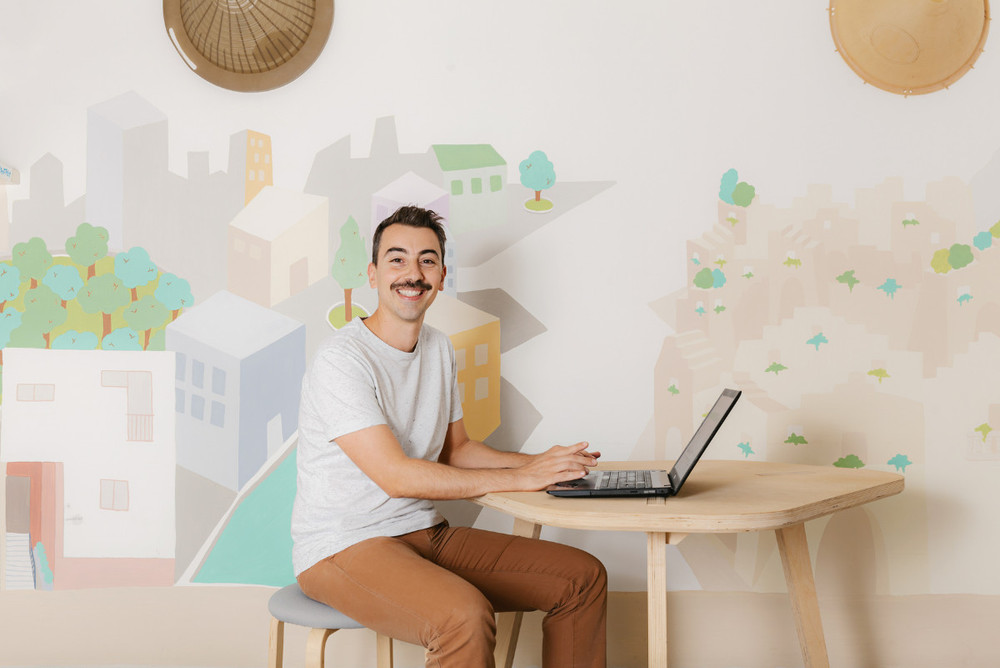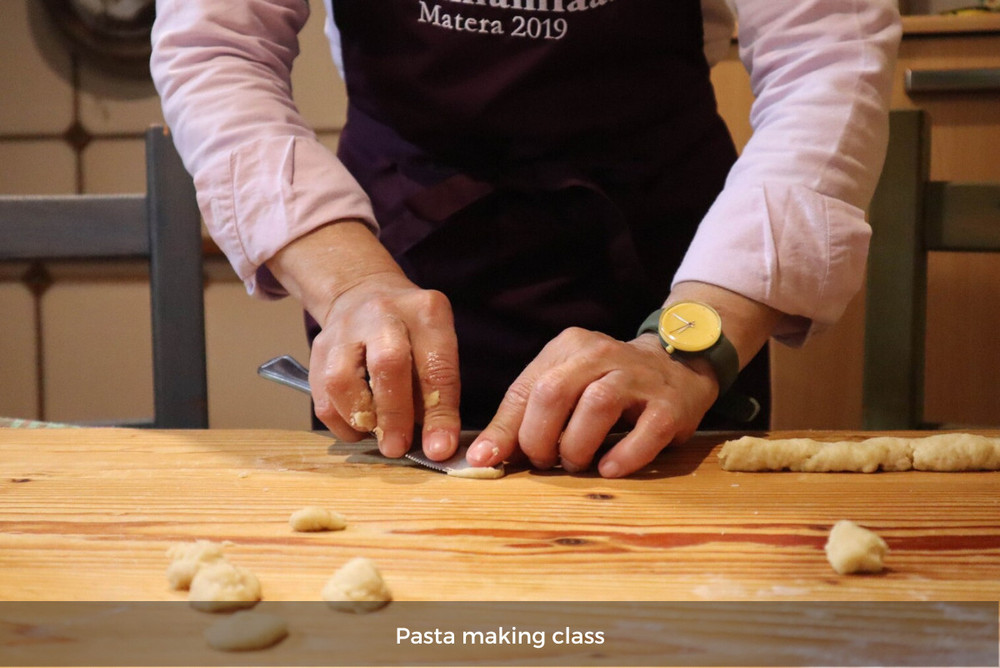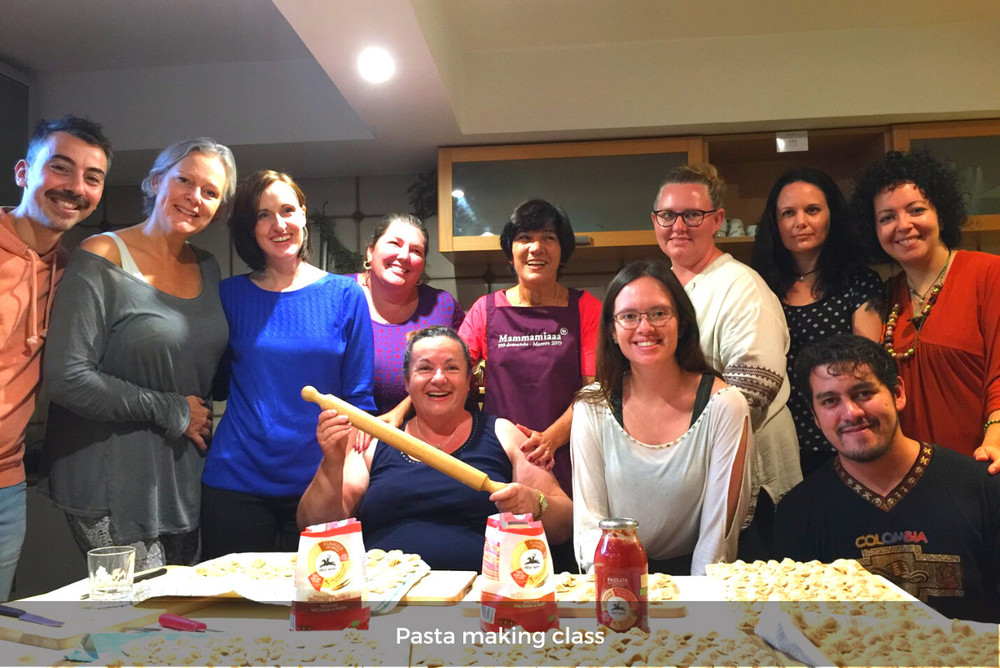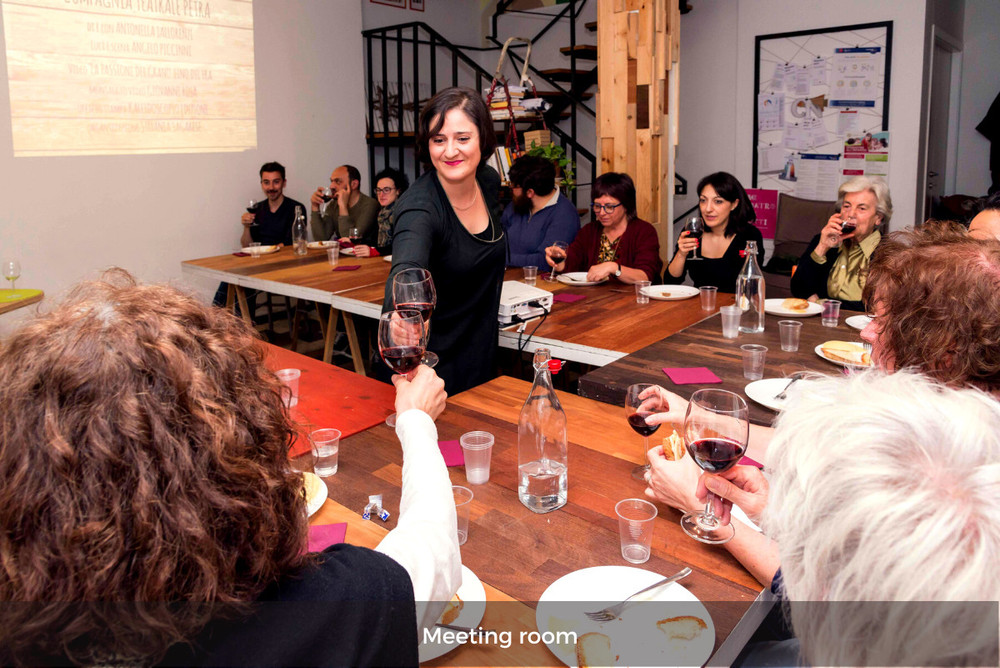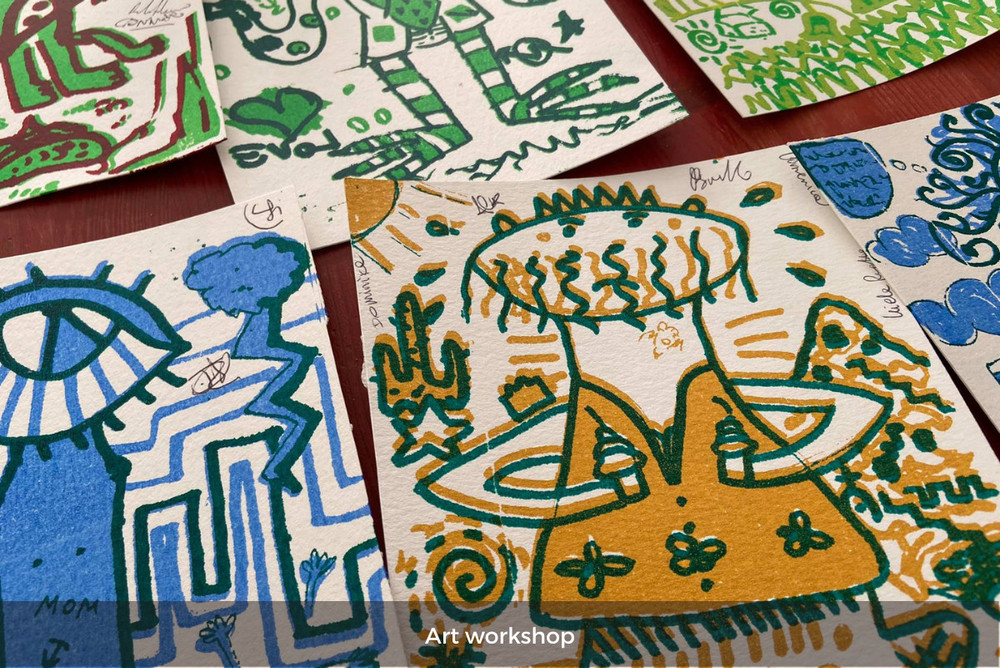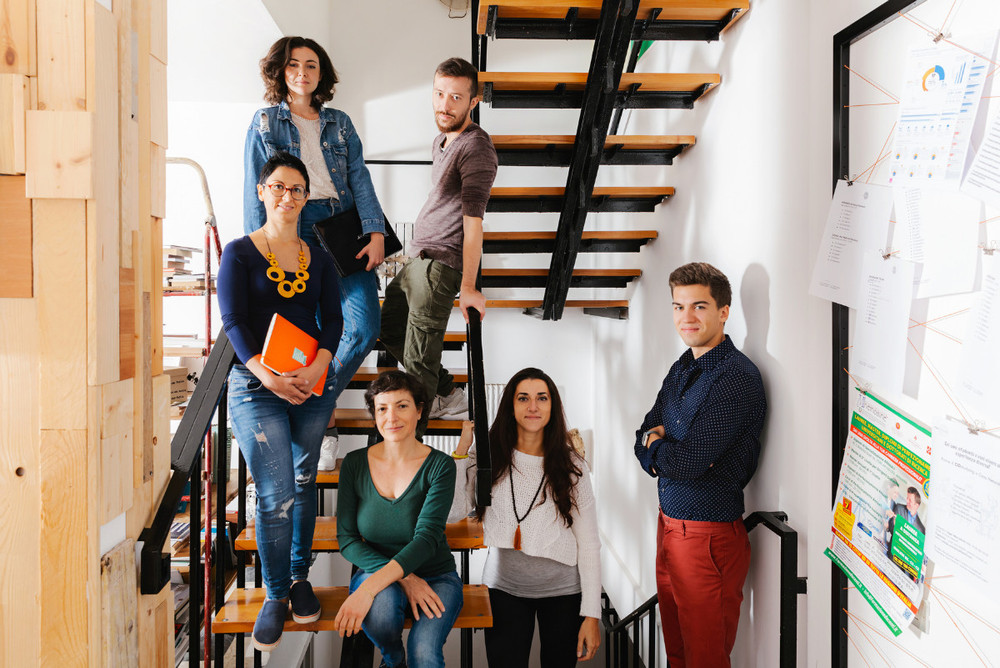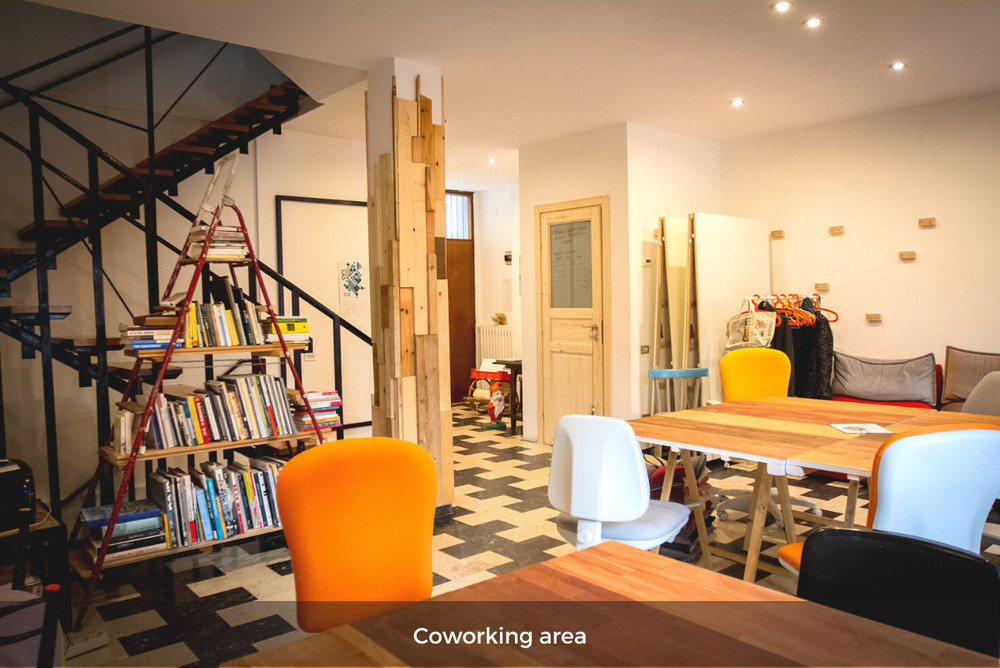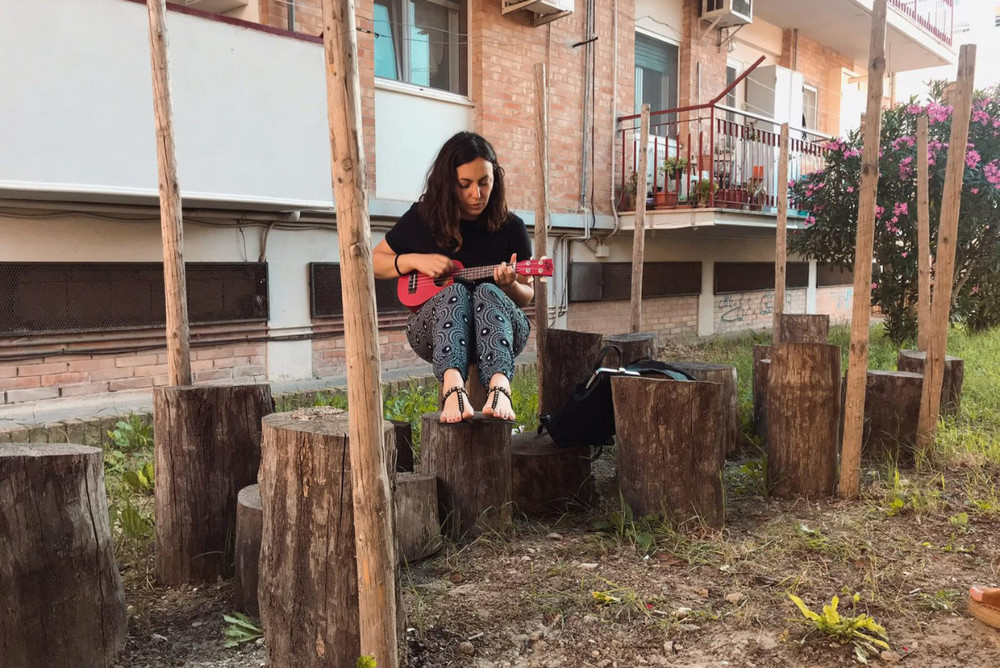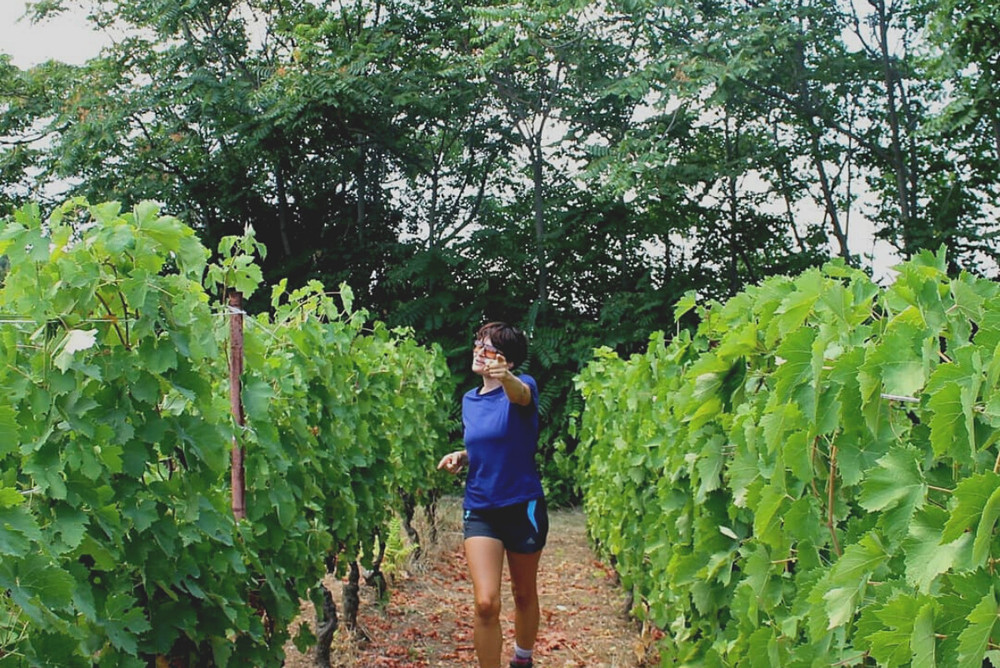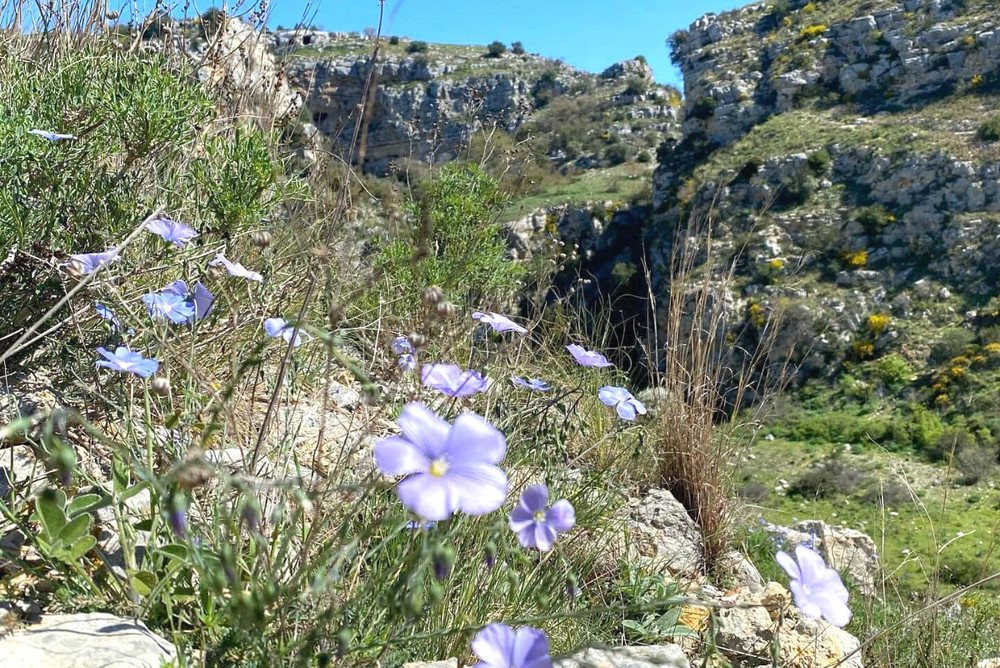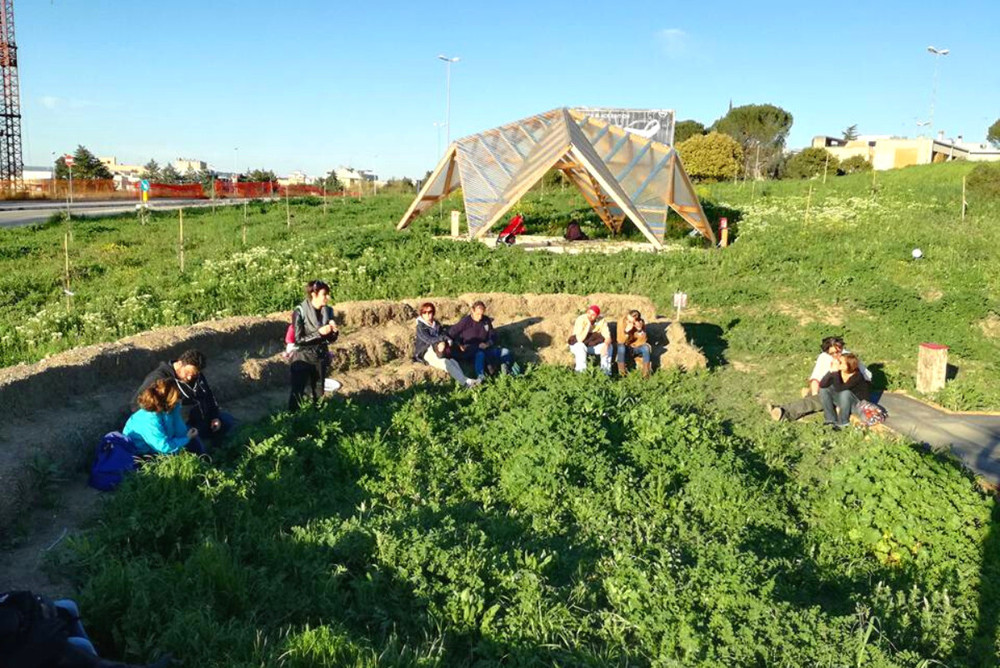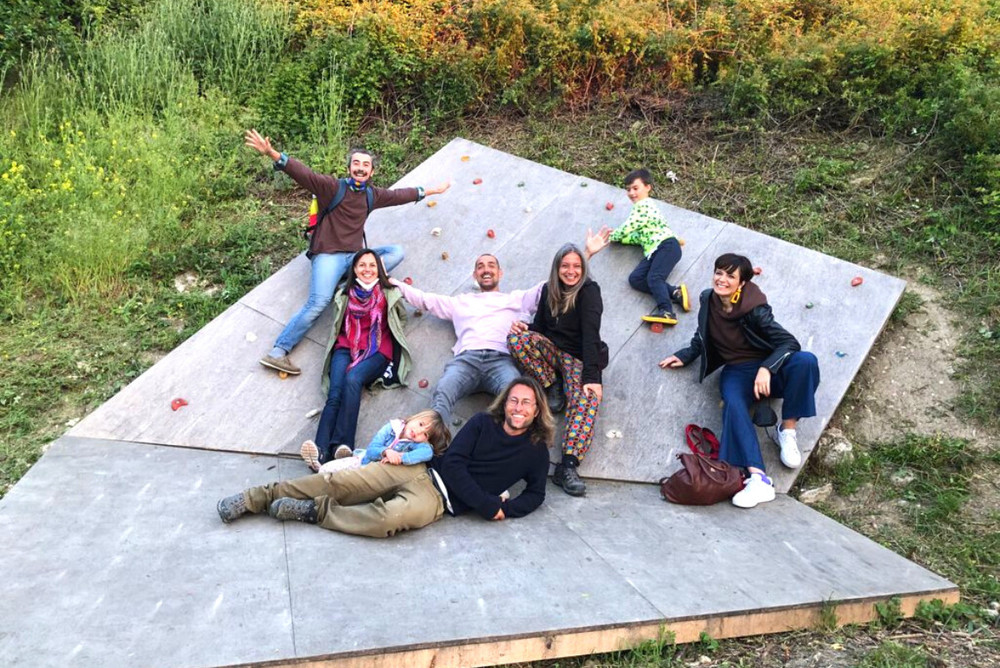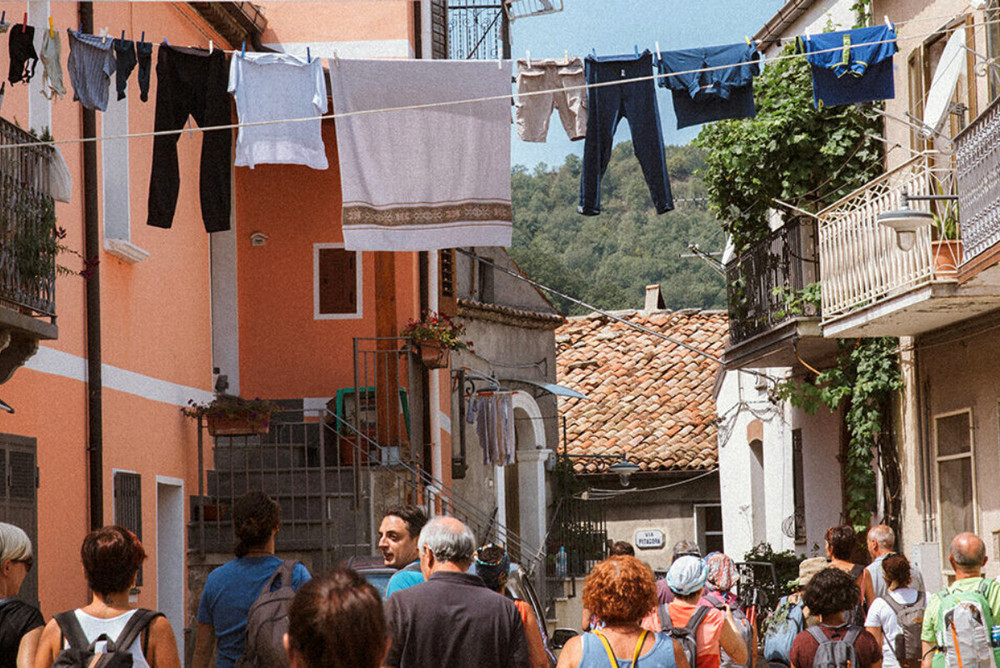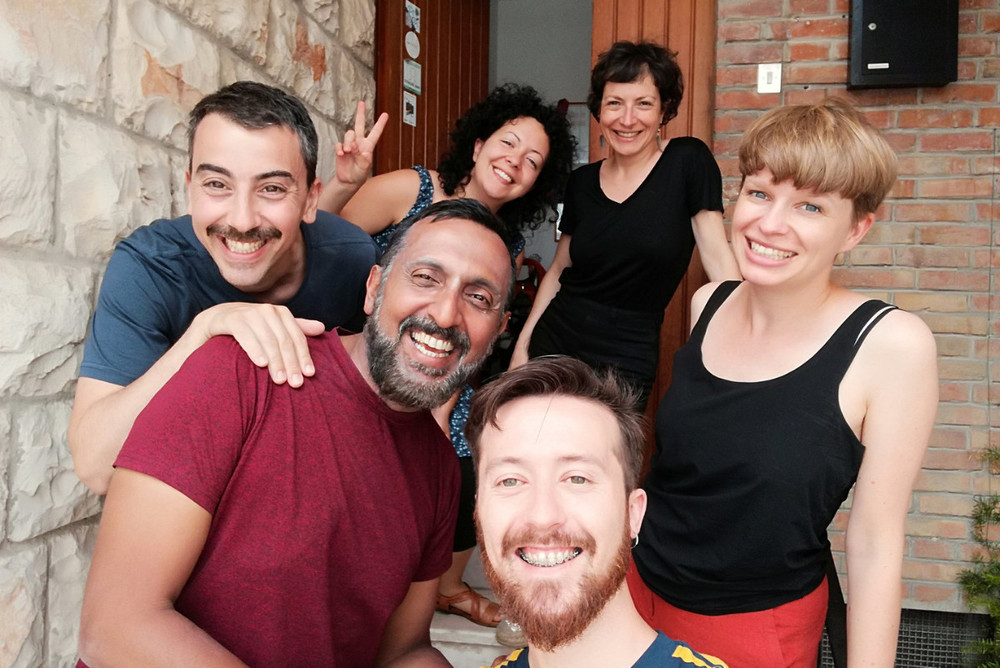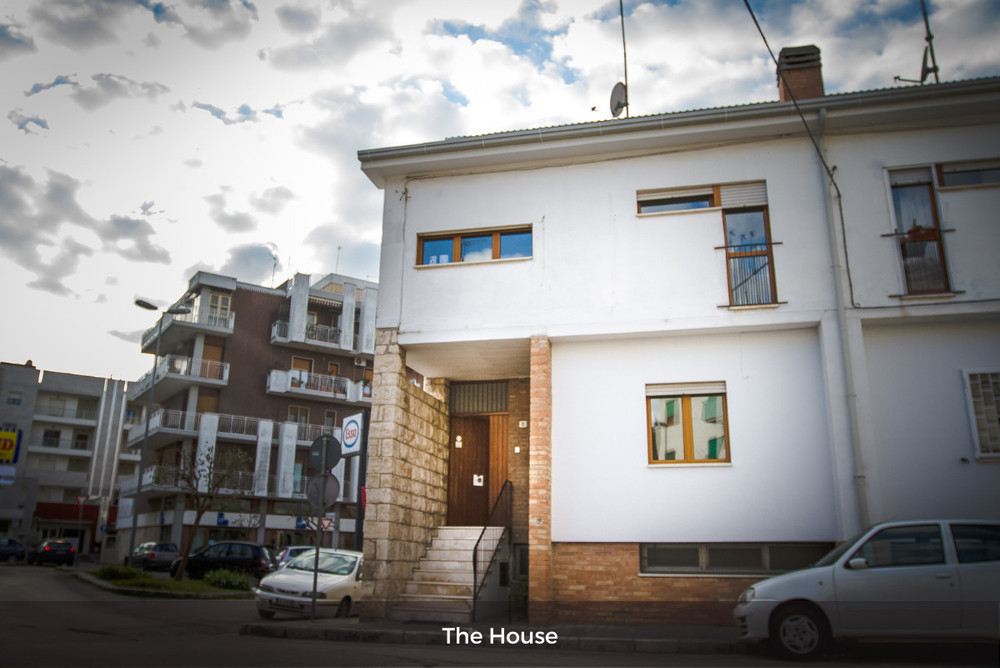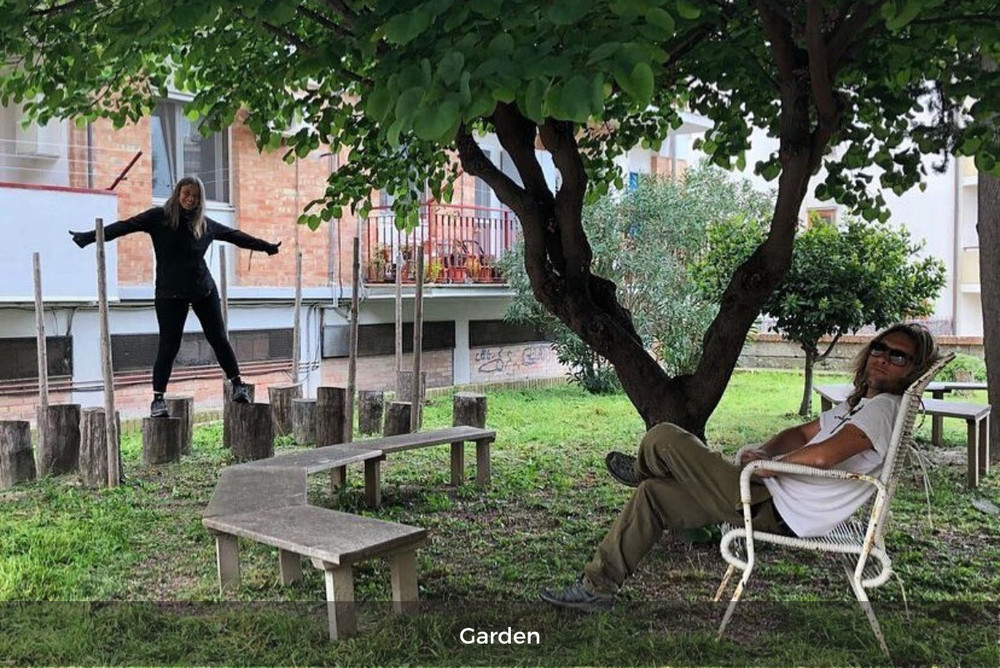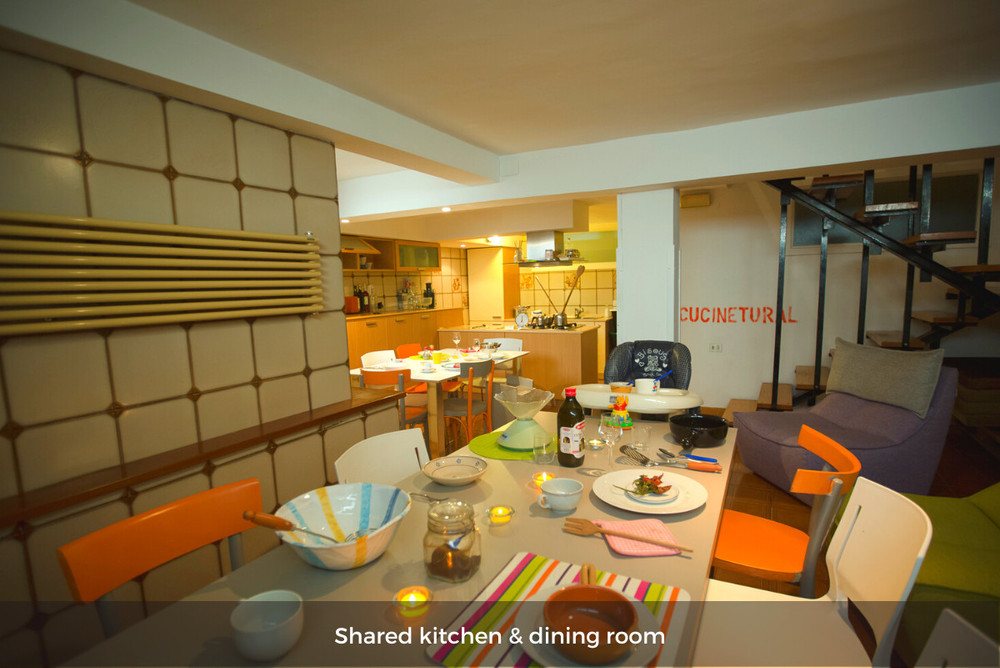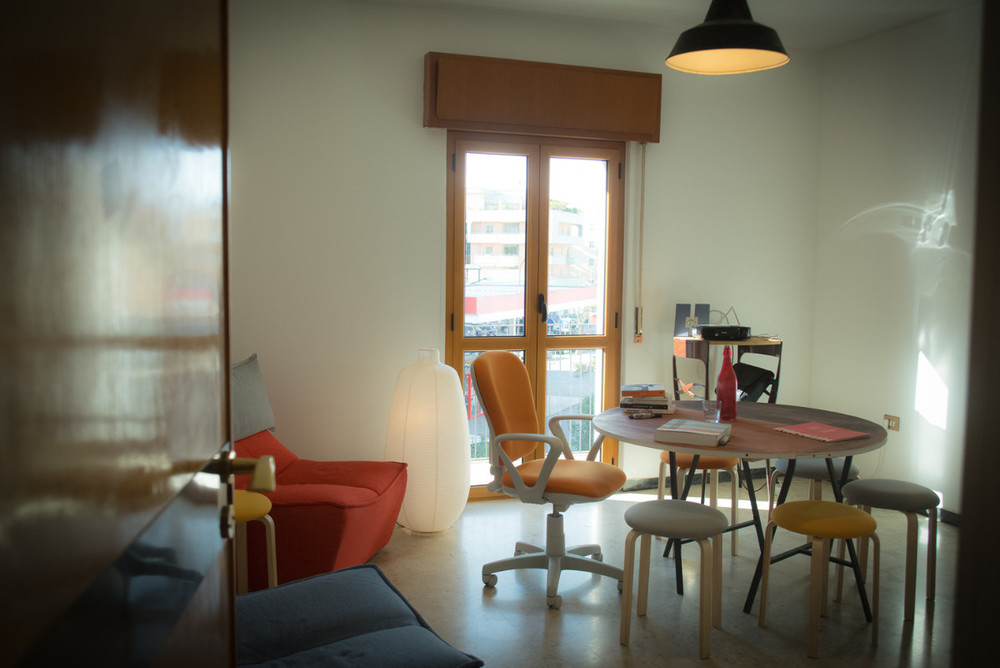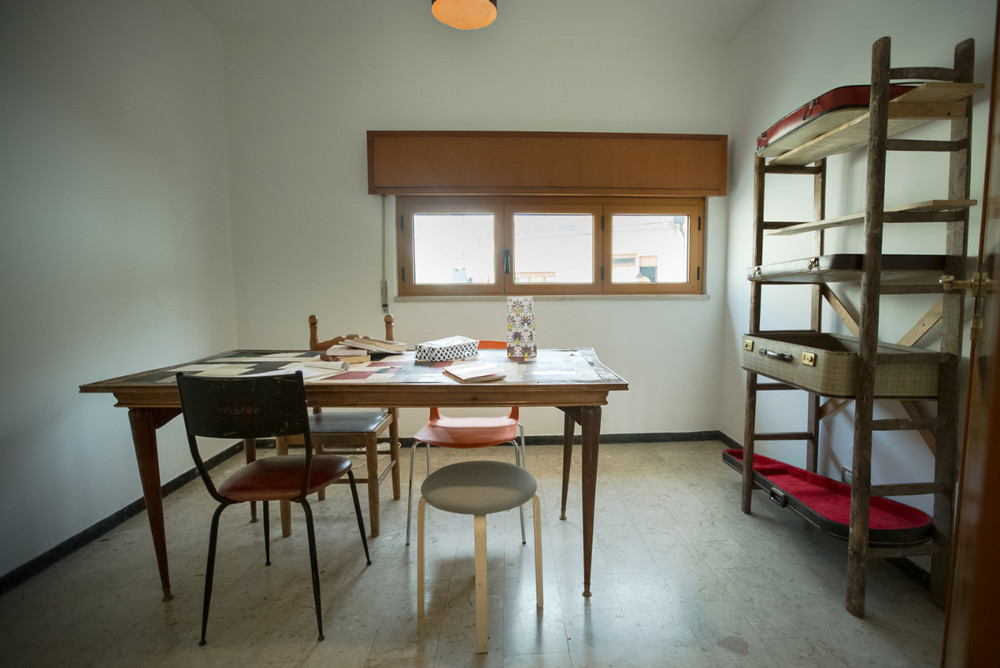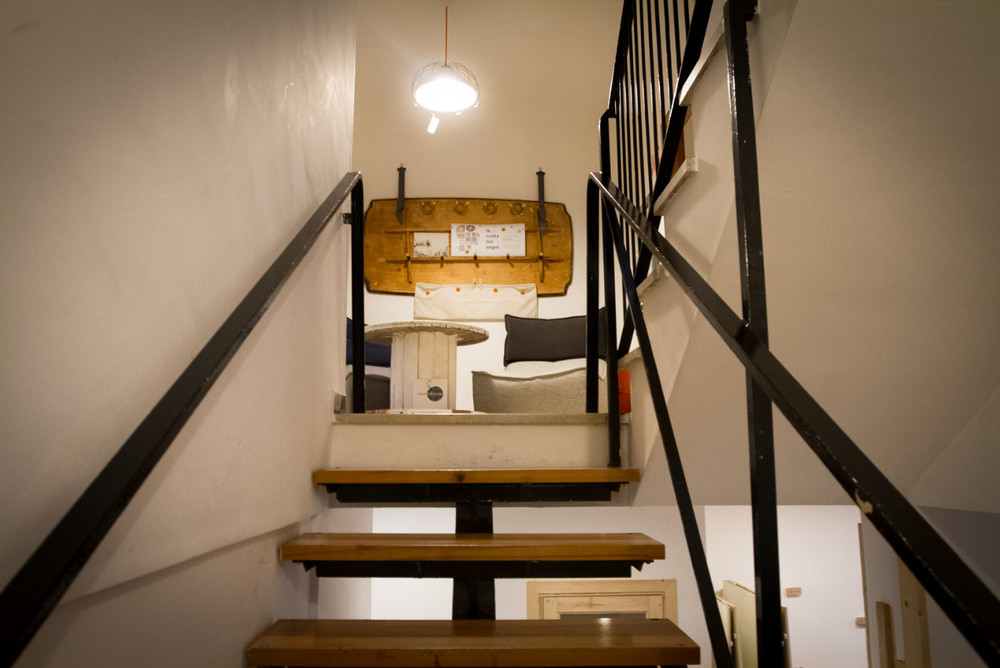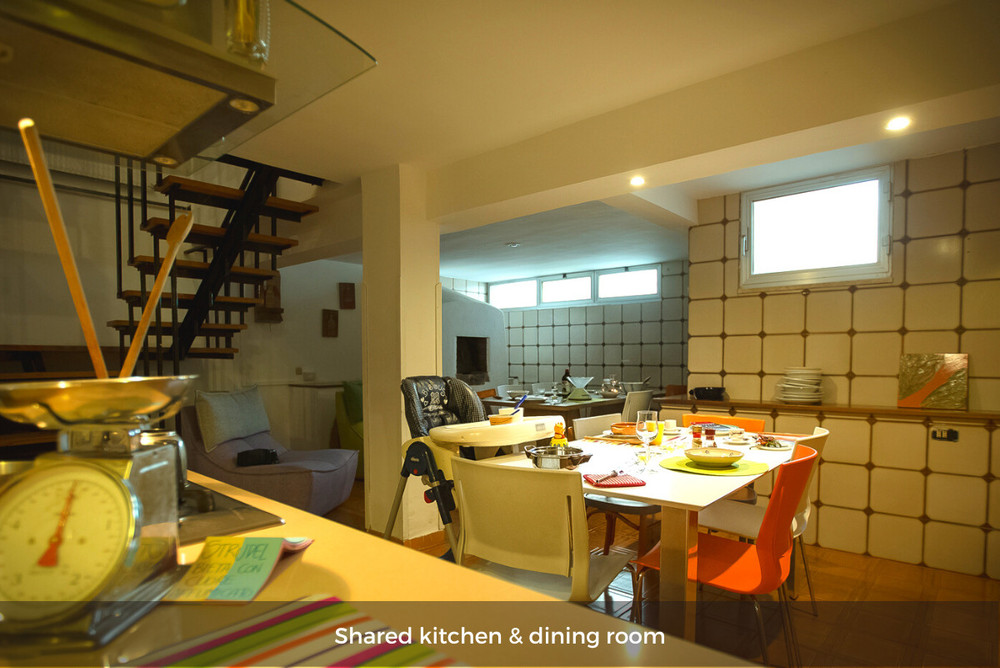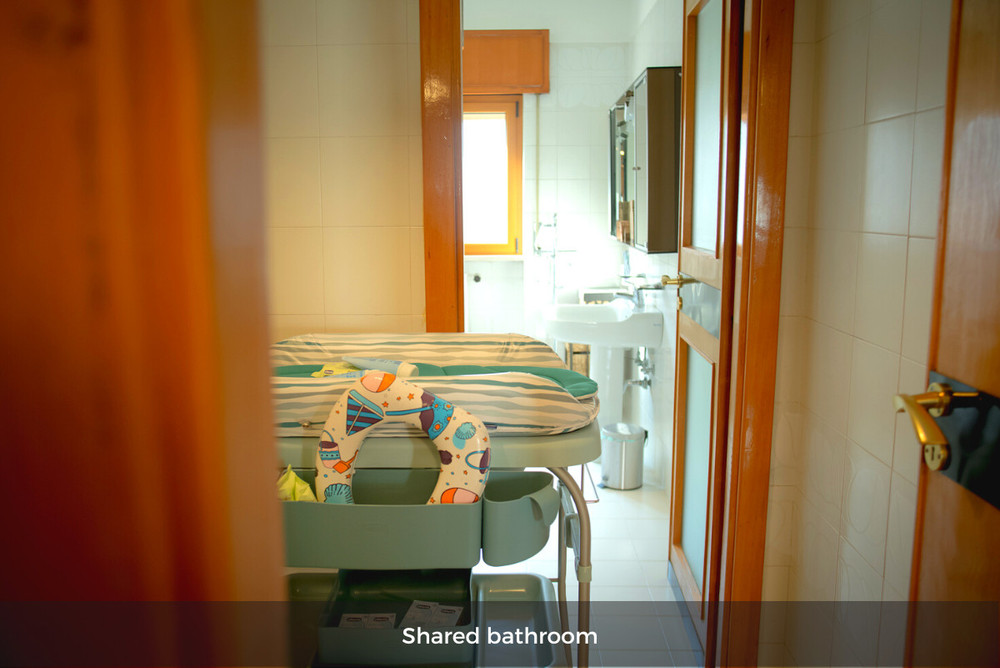 Coworking & Coliving Italian house - Single room 2
€156/month
Property by
Hassle-free accommodation assistance with Citizen Remote
Book a Call
Stay

About the accommodation
Compact 9m2 single room with a modern style. The room is furnished with a cute drawer, a night table and a hanger for your clothes. Bathroom is shared with other guests.

Up to 1 person

Good to know:
- Weekly cleaning is included
- Washing machine available
- A bike to rent for free is included

Property
This local coliving and coworking in the heart of Italy was born with one idea in mind: creating an inclusive place that gathers local people and social innovators from all over the world to live together sharing skills and visions. Blend your working hours with city tours and workshops offered by locals, all within the magical historical neighbourhood of Matera, the South Italian Unesco Heritage city.

The very spacious house is divided into four levels which total to 220m2, equipped with all the facilities and tools you need. Not only does it have a special open space for coworking, it also includes two meeting rooms, private offices, a skype room, and even a dedicated space for children to play. And if you are an outdoor enthusiast, you will like the garden from where you can work or meet with your newly met friends, just under the beautiful tree!

The shared spaces also include a completely furnished and colourful kitchen, which has a big table to enjoy your meals with other guests. Occasionally, the hosts will organize pasta making workshops here. Are you eager to learn how to make the famous Italian orecchiette and much more? This is for you!

The hosts of this stay also support and encourage you to take part in community activities and a special school of Matera, made by a group of locals of all ages who will share with you their knowledge about the most diverse topics. And if you feel like exploring the surroundings, the countryside around the town is a great destination for fun and stress-relieving activities like trekking, biking, horse riding and more.

Good to know
- Beamer, moving white-boards and printer are available on site
- The house has an A/C system
- Full respect of covid19 safety rules

Work features
- Dedicated coworking space
- Printer / Scanner / Copy-machine

Home features
- Shared kitchen
- Washing machine
- Children friendly
- A/C

Activities available onsite
- Workshops
- Cooking Classes
- Special community events (ask the owner about current schedule)
- Possibility to participate in an incubation path to develop a prototype of your business idea


Area

Activities in the area
- Hiking
- Mountain bike
- City tours
- Workshops
- Attend talks with locals
- beach (30min away by car)

Flora and fauna
Three evergreen plant species dominate most of the landscape of Italy: holly, pine and cork oak. Even though the Italian peninsula has been inhabited by humans for a long time resulting in many changes throughout the centuries, Italy has preserved its appeal for visitors and sparkles with olive groves, vineyards and natural parks.
The region of Basilicata includes about 2,350 flora species, a considerable amount compared to the small area of ​​the region. The most important aspect, however, is the high number of endemics: even 168 species equal to 6.5% of the regional flora, among the highest values ​​in Italy.

The accommodation is located near the San Giuliano Nature Reserve which can be recognized for the presence of birds, especially during wintering and migrations. In fact, there are around 180 species of birds, many of which are classified as rare. Among the aquatic species there are gray herons, egrets, grebes, coots. In winter the greater white heron, the cormorant, the moriglione, the whistler, the wild goose and the rare moretta tabaccata appear. Other animals present in the region of Basilicata are for example otters, foxes, weasels and wild boar. The biggest predator is the wolf.

Social ecosystem
The accommodation is located in Southern Italy, in the Basilicata region and in the historical neighbourhood of Matera, one of the most unique and spectacular places to visit in Italy. It has appeared in such films as "The Passion of the Christ" (2004), "Ben-Hur" (2016) and "Mary Magdalene" (2018). In 2013 it became a UNESCO World Heritage Site and in 2019 it was awarded the title of the year's European Capital of Culture. Matera is also well known for its caves, which are now often transformed into hotels or restaurants. Natural caves in the tufa limestone, exposed as the Gravina cut its gorge, attracted the first inhabitants perhaps 7000 years ago. The most famous part of Matera is the "Sassi" district, a maze of historic cave dwellings and churches etched into the tufo rock surrounded by beautiful valleys.

Moreover, the stay is only 30 minutes (by car) from the seaside, the beautiful beaches of jonic coast, and from Gravina di Puglia. 15 minutes (by car or train) from Altamura. 1 hour (by car) from Valle d'Itria and from Parco delle Dolomiti Lucane where you can experience the Angel Flight.

The partnership between this stay and the nearby "Scuola dei Saperi" (School of know-how) will enable you to interact with the locals, who will share their knowledge with you during workshops and talks.


Practical

How to get there
By plane: the closest airport is Bari Karol Wojtyla Airport (BRI)
From the airport there's around 50 minutes drive to the accommodation.
There are bus and train connections from the Bari Airport to the city of Matera.

By train: Matera Villa Longo is the closest station, just 7 minutes walk from the house.

By bus: from the airport, there is a direct Flixbus to Matera and you will need to do just about a 5 minutes walk to then get to the stay.

Property guidelines
1. Check in time:
2. Check out time:
Amenities
Rules
Cancelation policy
Strict (30-days)
You can cancel the reservation for free within 30 days before moving.
Backup accommodation
If you cancel your reservation 30 days or more before the move-in date, you'll get a refund of the entire first rent. If you cancel your reservation up to 14 days before the move-in date, you'll get a refund of half of the first rent. If you cancel your reservation less than 13 days before the move-in date, you won't get a refund of the first rent.
Frequently asked questions for this offer
What happens after I make a reservation?
Once you send a reservation request, the landlord is notified that you are interested in their offer. From that moment, they have 24 hours to approve or reject your reservation.
Landlords are mainly interested in the profile of their tenant. Do not forget to fill in all necessary information, add your profile picture, or even make a short video about yourself. Doing that will make you more attractive for the owner and your reservation will more likely get approved.
What is the standard furnishing of flats?
All the apartments on offer on Flatio must meet certain standards. We require fully furnished and equipped ones, dishes, cutlery and internet connection included.
What is a medium-term rent?
The duration of a medium-term rent is usually 1 to 12 months. Most of the landlords offer long-term rents or rents for just a few days, therefore getting a medium-term rent without Flatio is not that easy.
Can I go through the contract before I make a reservation of the housing?
You can take a look at the contract in advance and online with every offer. After you sign it, you will find it in the application My Housing.
While arranging a contract on Flatio, you do not have to worry that it could be disadvantageous for you. Our contracts are made so that we avoid all problems! All of them are the same, used by all the landlords on Flatio.
Can I see my chosen accommodation in person before I sign the lease agreement?
Your time is precious. That's why we've added a virtual tour option to our platform so you can see some of the rentals listed on Flatio from the comfort of your own home.
If a virtual tour isn't available for the accommodation you've chosen, you can contact the landlord and ask them if they're willing to give you a personal tour of the rental unit.
If you move in and find that the rented accommodation doesn't match the information on Flatio at the time the reservation request was sent to the landlord, you can withdraw from the lease agreement under certain circumstances explained in this article in our help center.
Also, under our "secure move-in" policy, we'll assist you with moving to an alternative accommodation if you report within a certain period of time that the rental unit doesn't match the ad and the landlord doesn't fix the problem immediately. You can read the details in our help center.
How can I pay?
On Flatio, you have a variety of payment methods to choose from. You can use your card, payment gateway or bank transfer. Just pick the one which suits you the most.
How can I cancel my reservation?
How you can cancel a reservation varies depending on what stage the reservation is in.
Is your reservation request still waiting for landlord approval? Then you can simply cancel it directly from your My Housing web app!
However, suppose the owner has already approved your reservation request, and you are no longer interested in it. In that case, you can still cancel the reservation before you sign the lease agreement. Just consider that you should do this only in essential cases. Because when the landlord accepts your reservation, their property is stopped being advertised, and they can lose the chance to rent their property to someone else.
Do you have an approved reservation and also a valid agreement? In order to cancel your reservation, contact Flatio customer support well in advance of your contract beginning (the specific time and amount of refund depends on the type of cancelation policy).