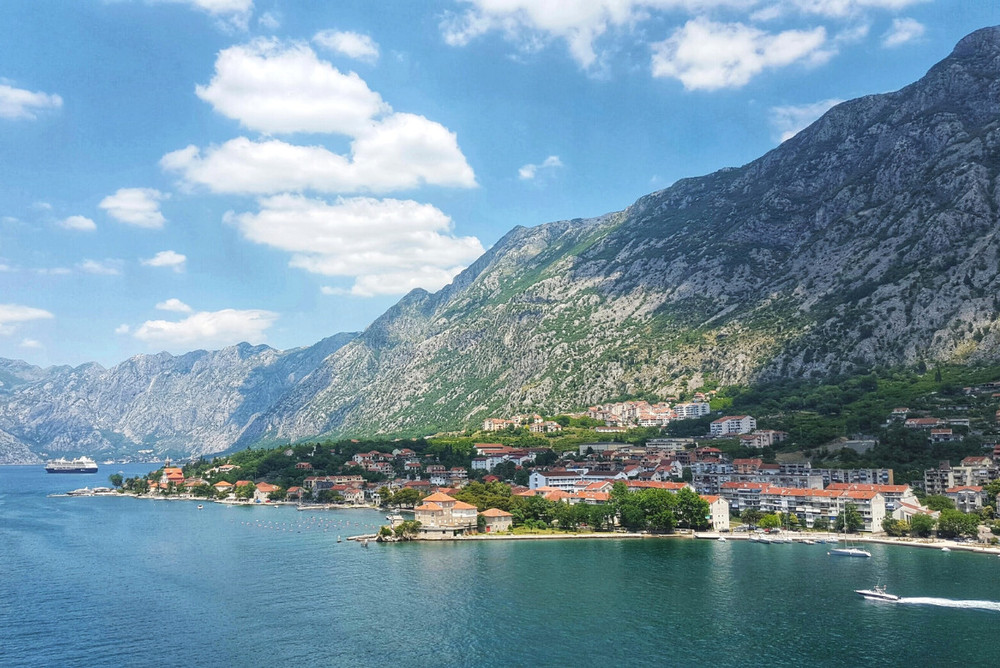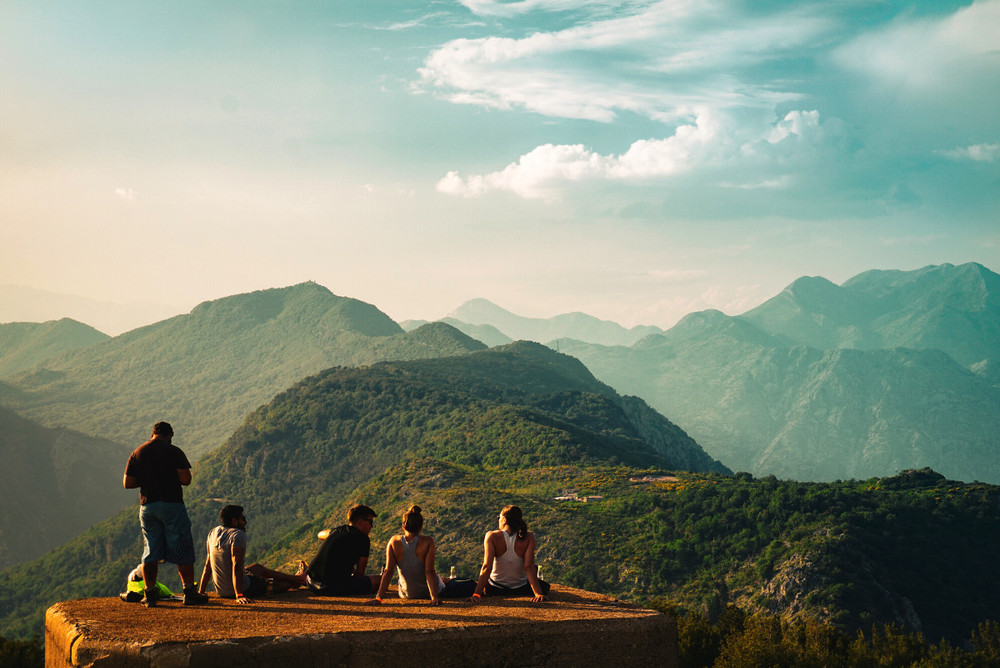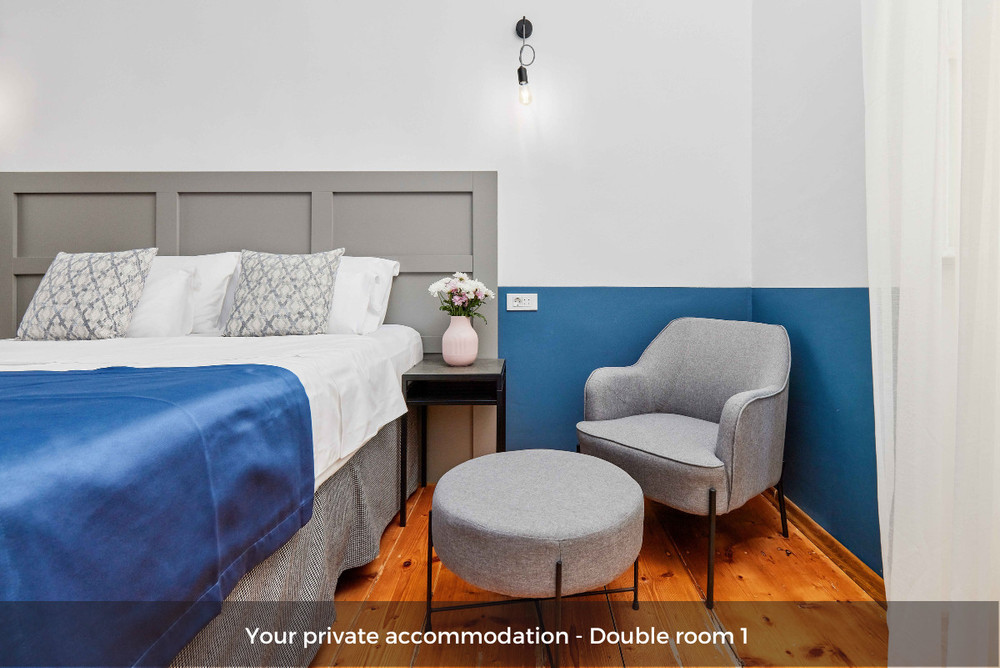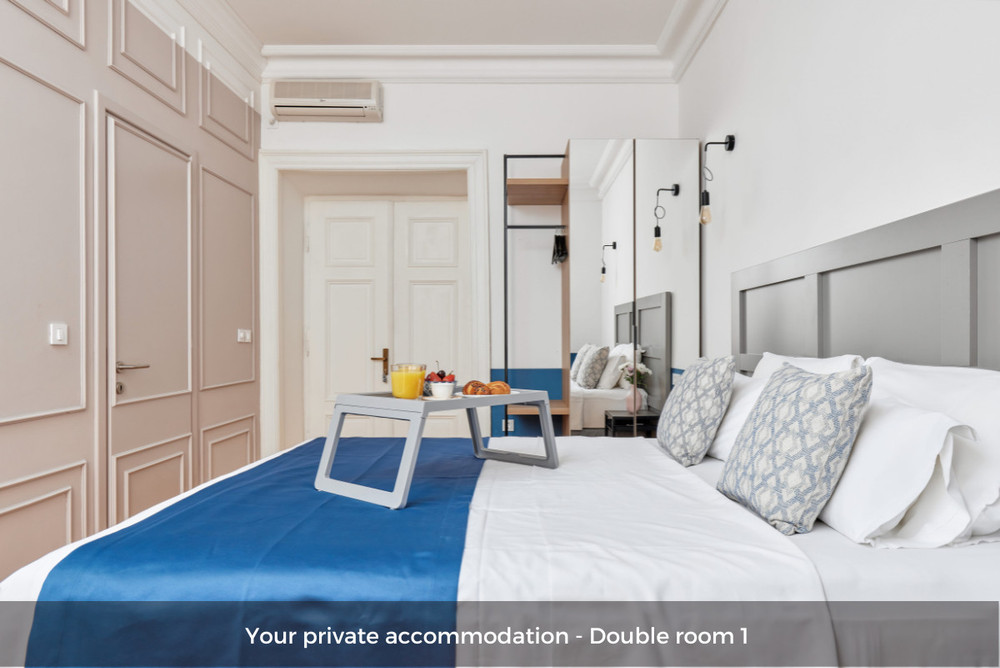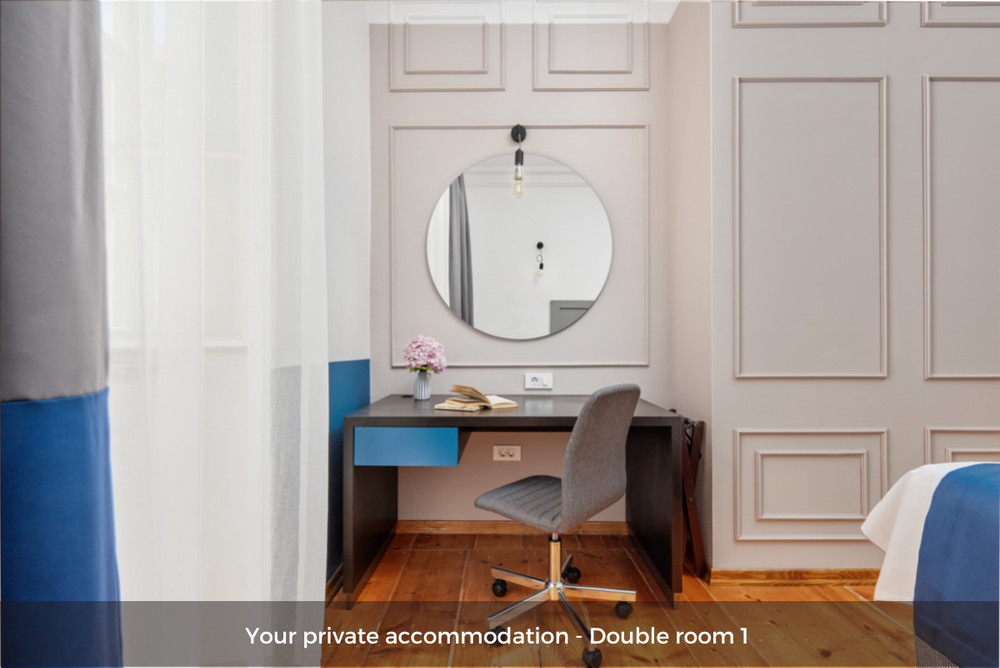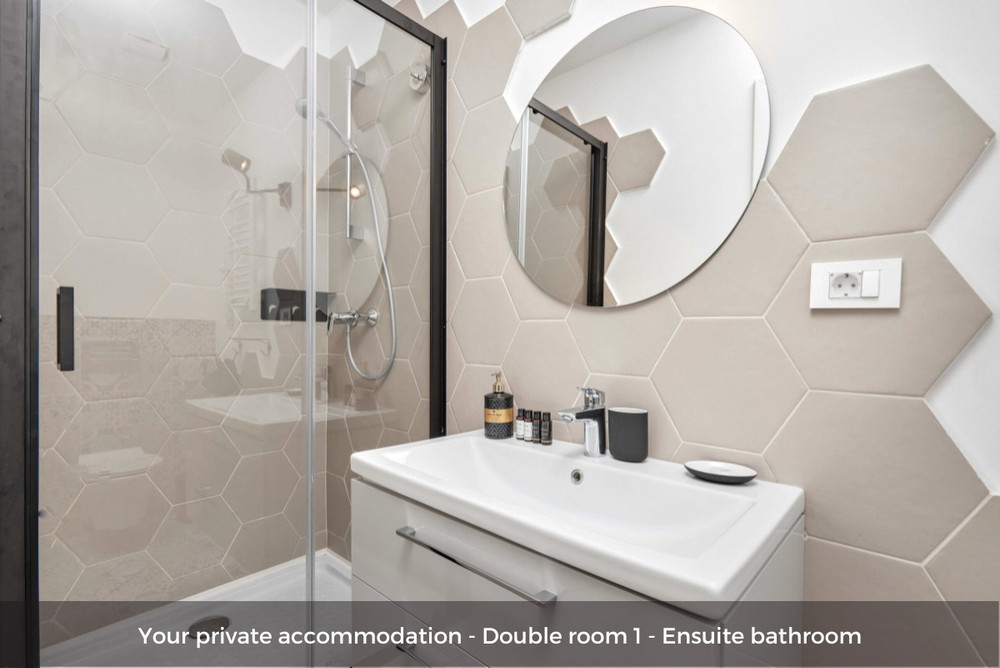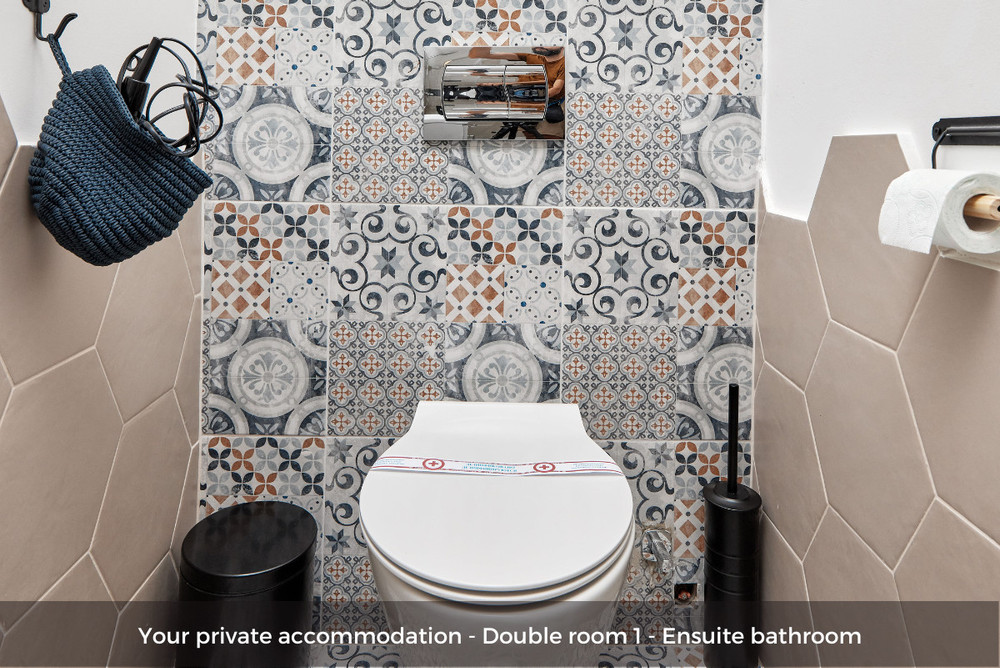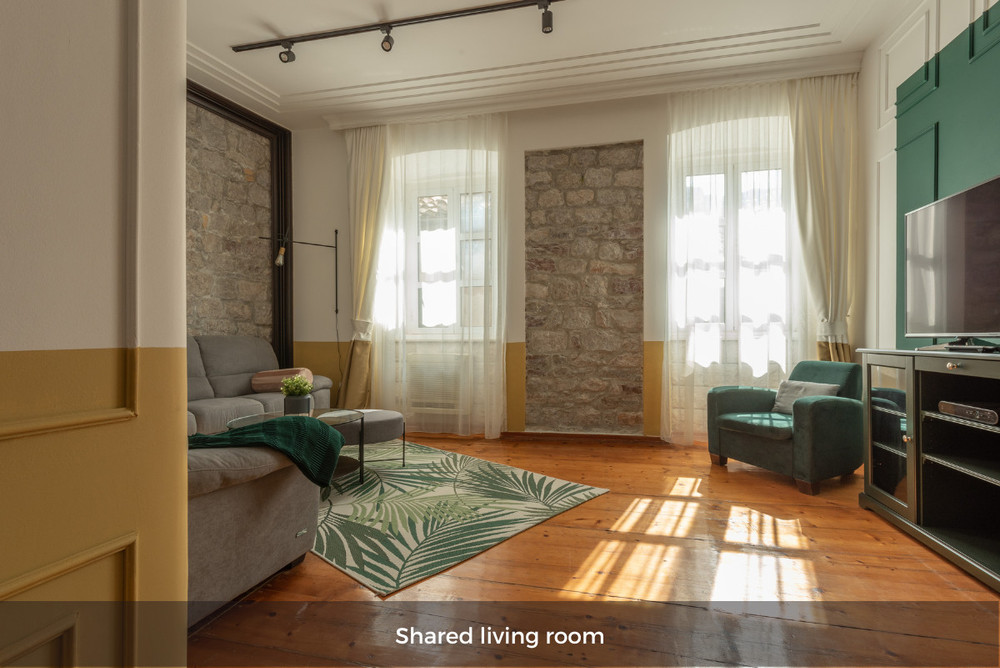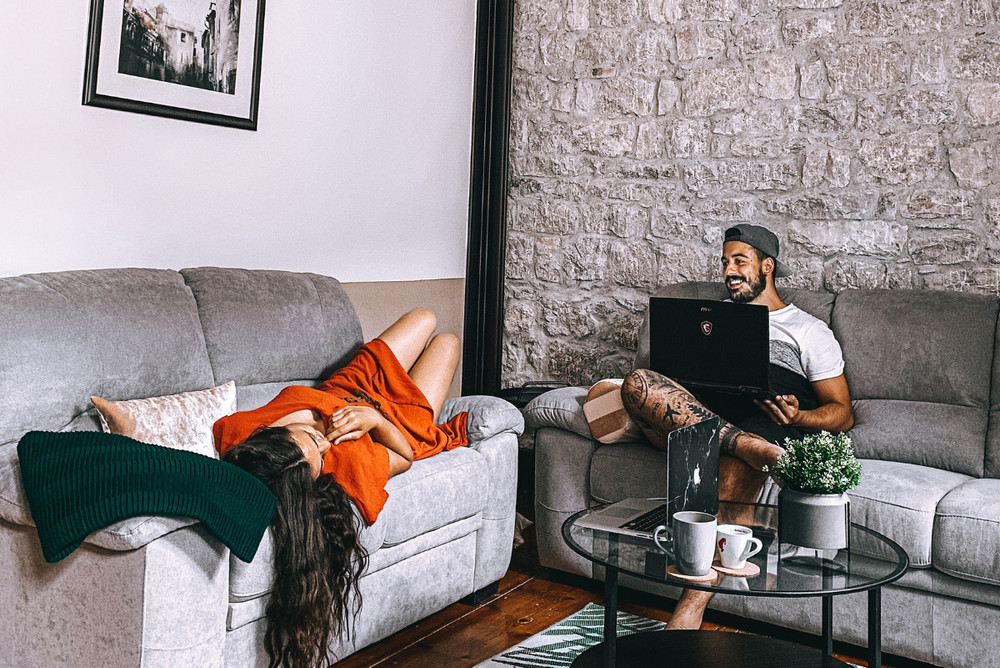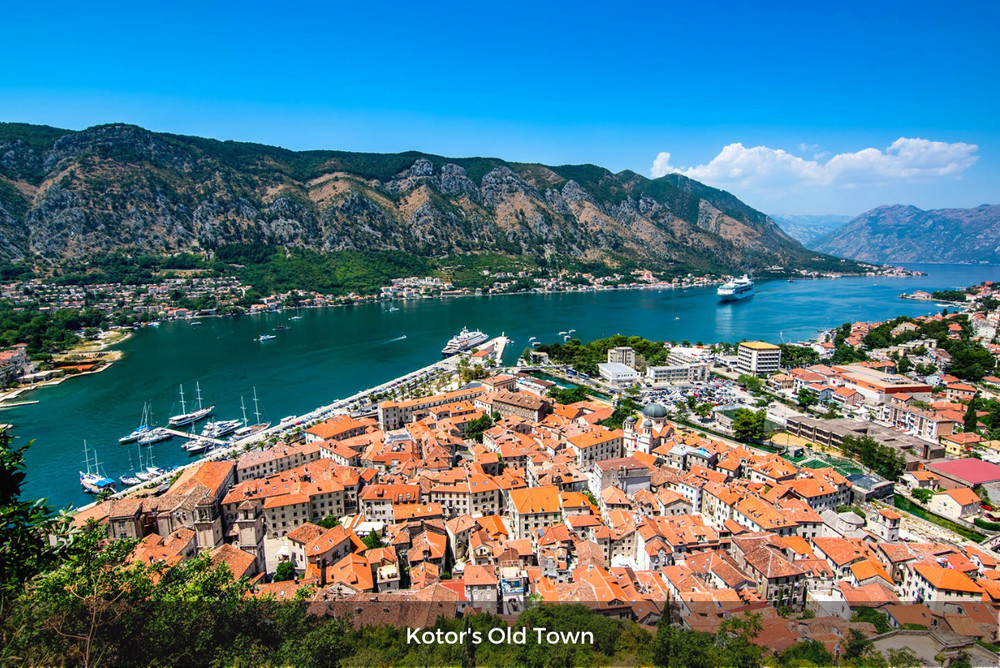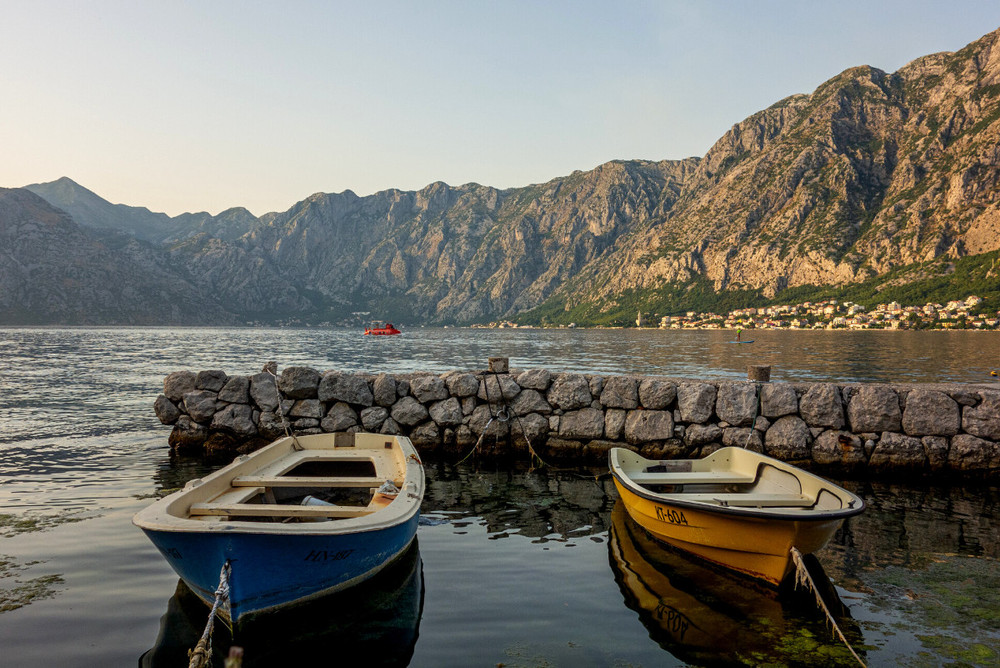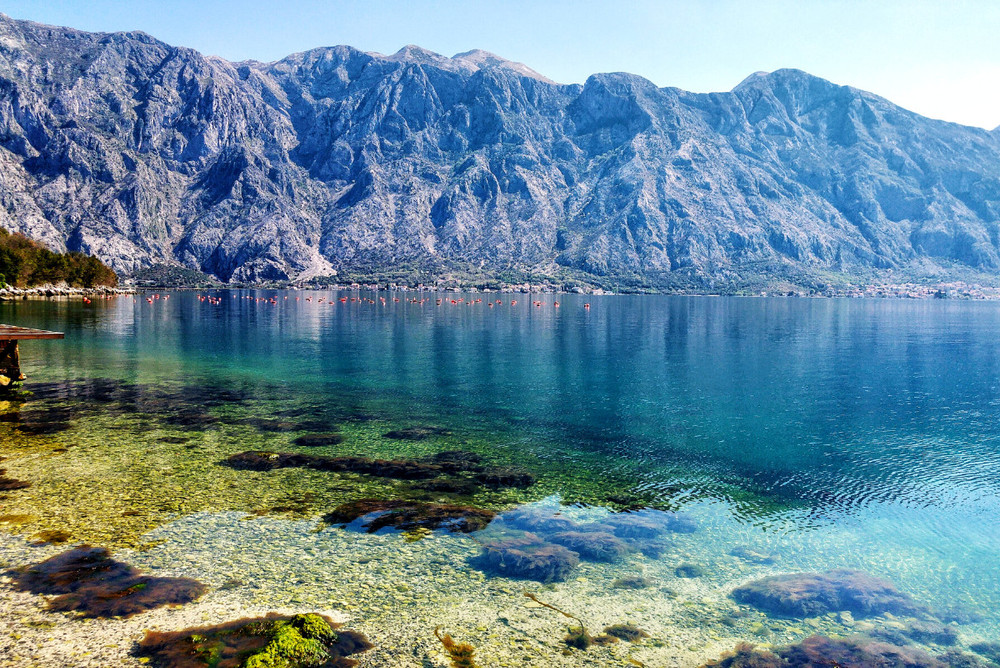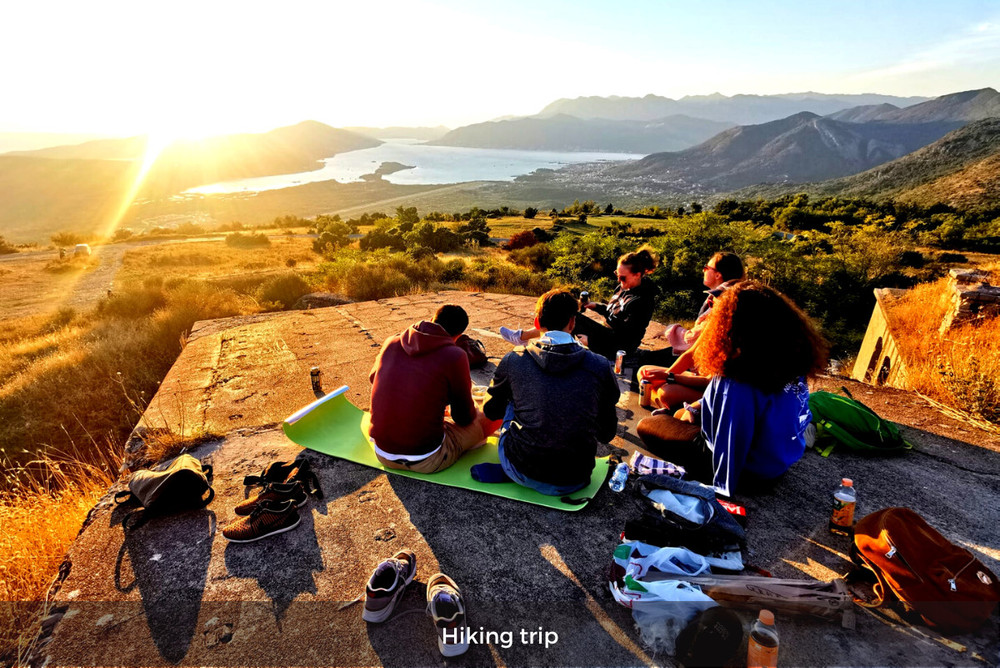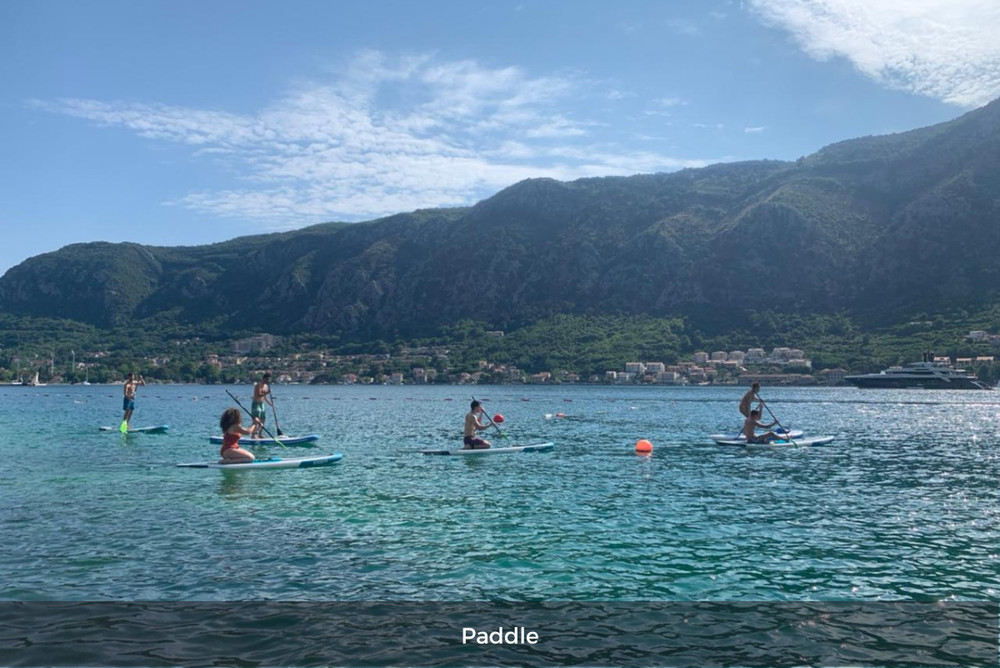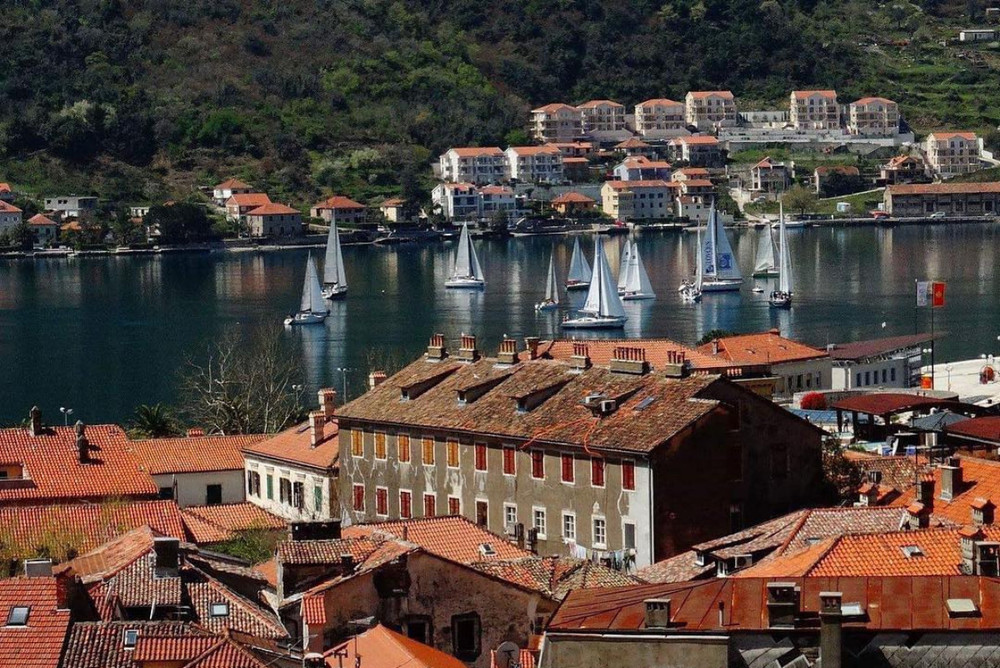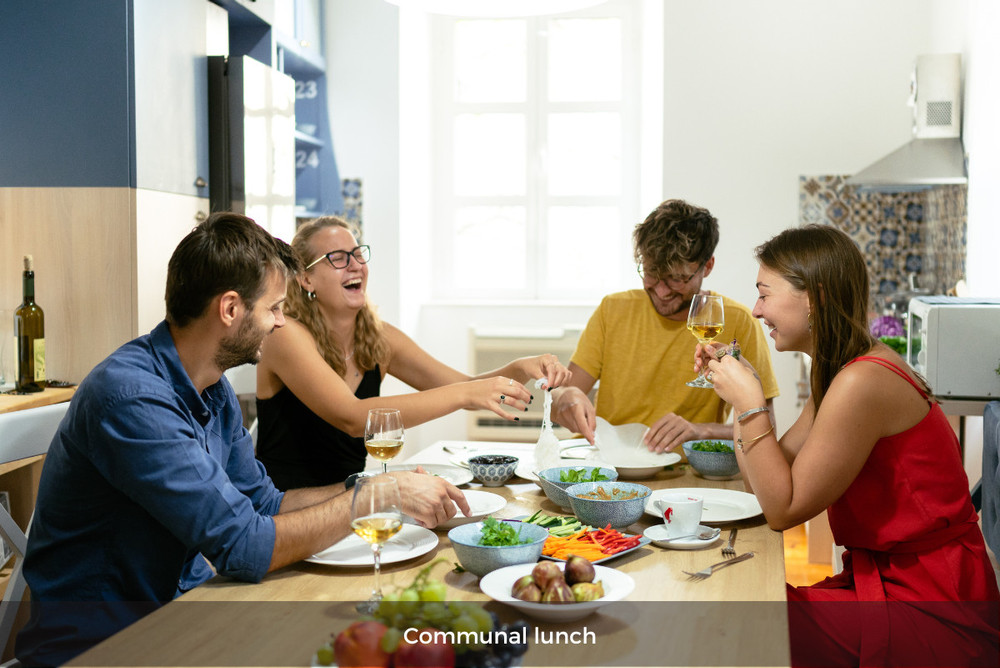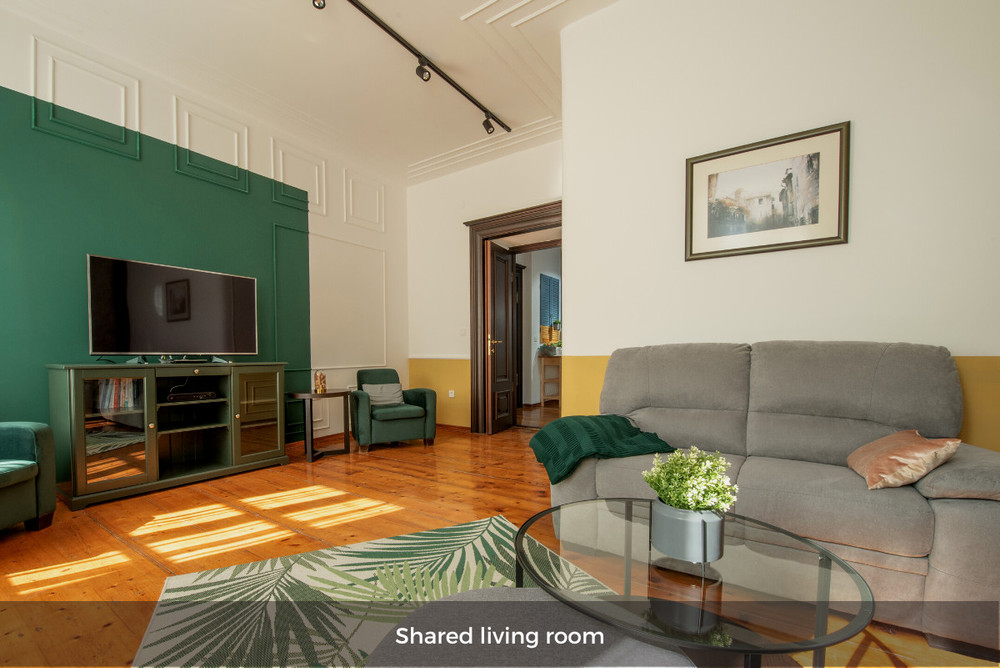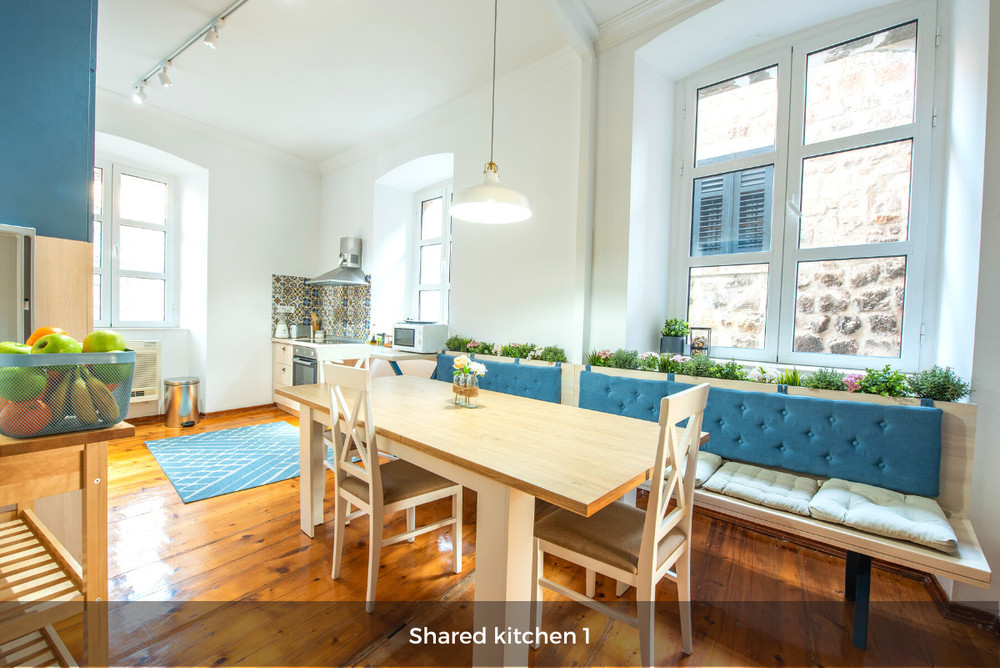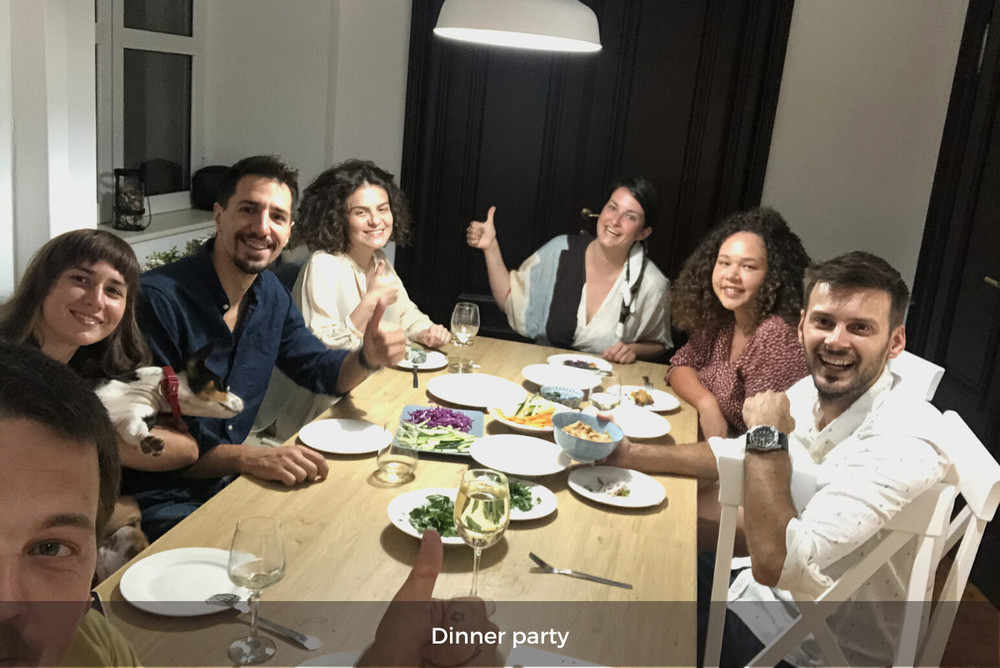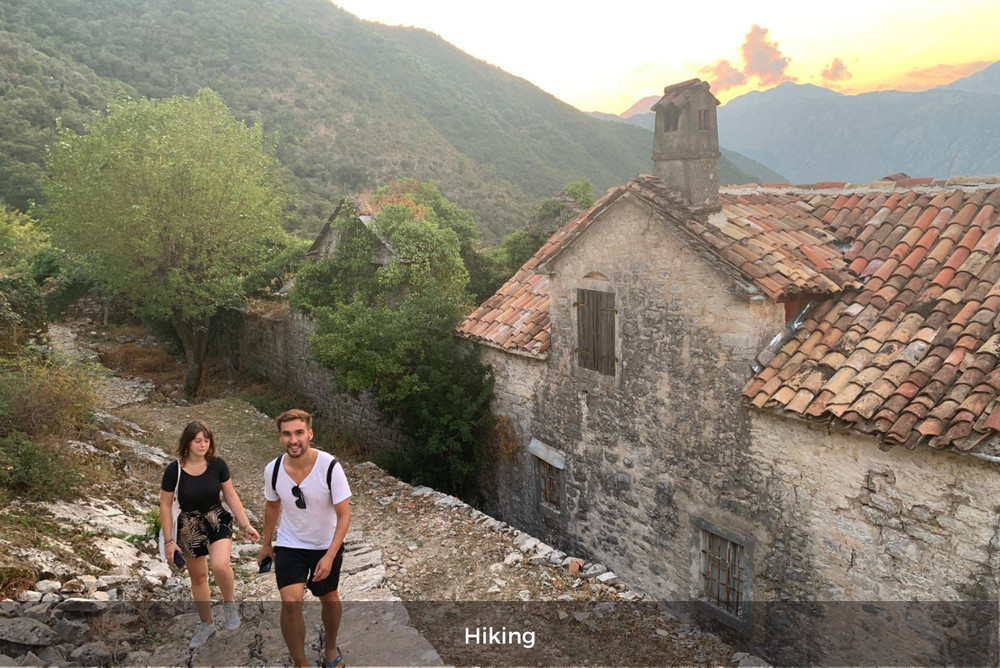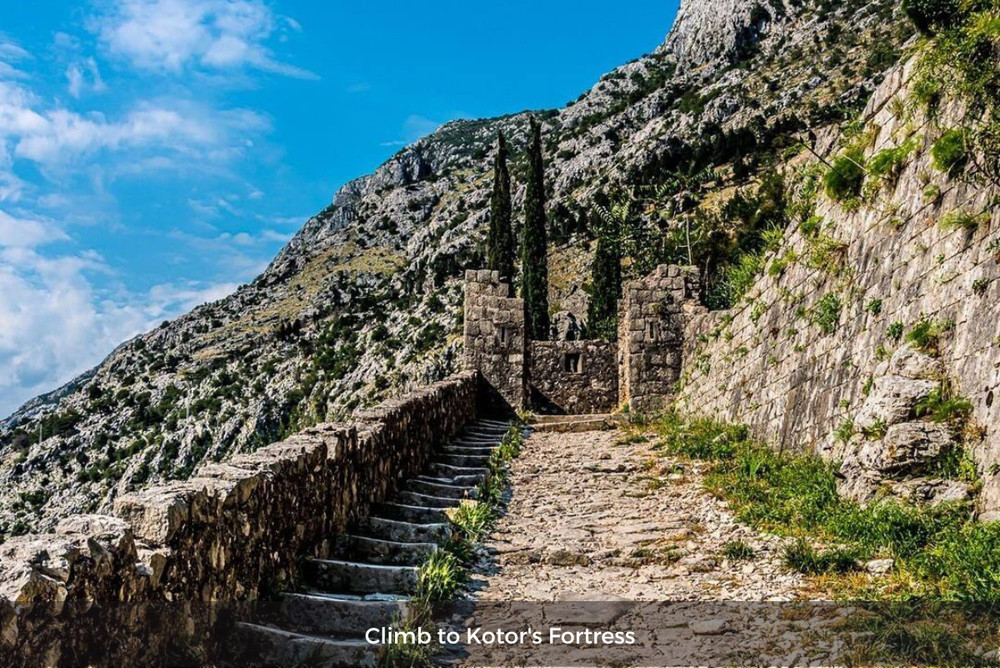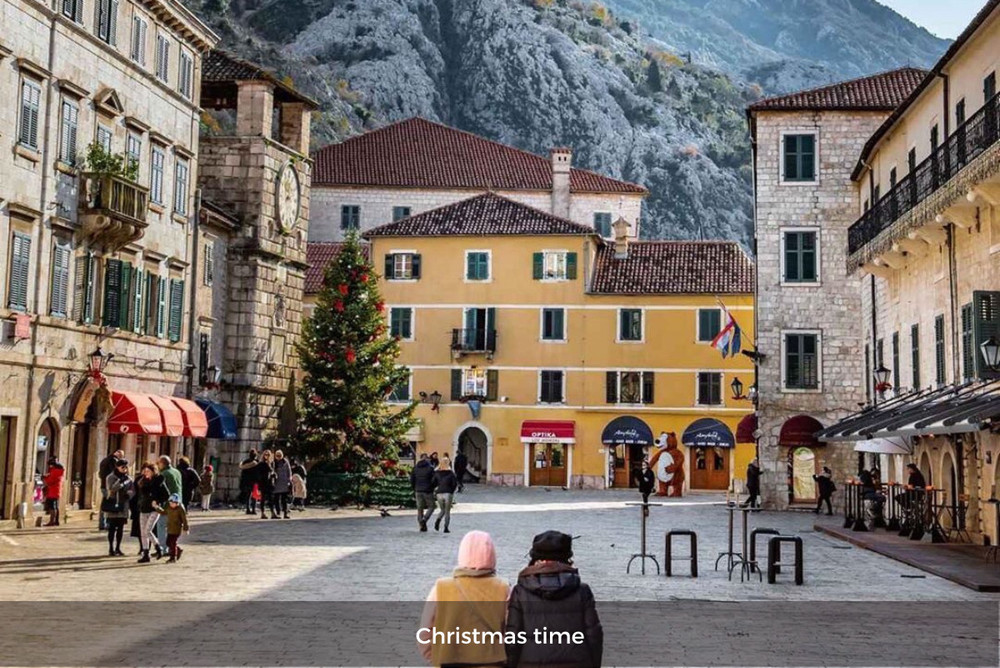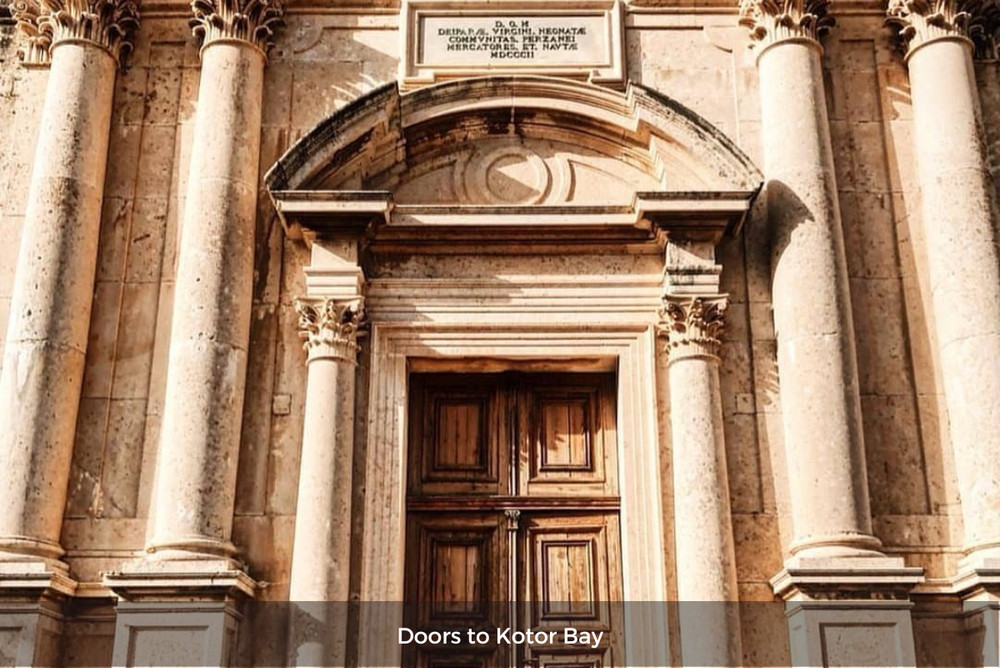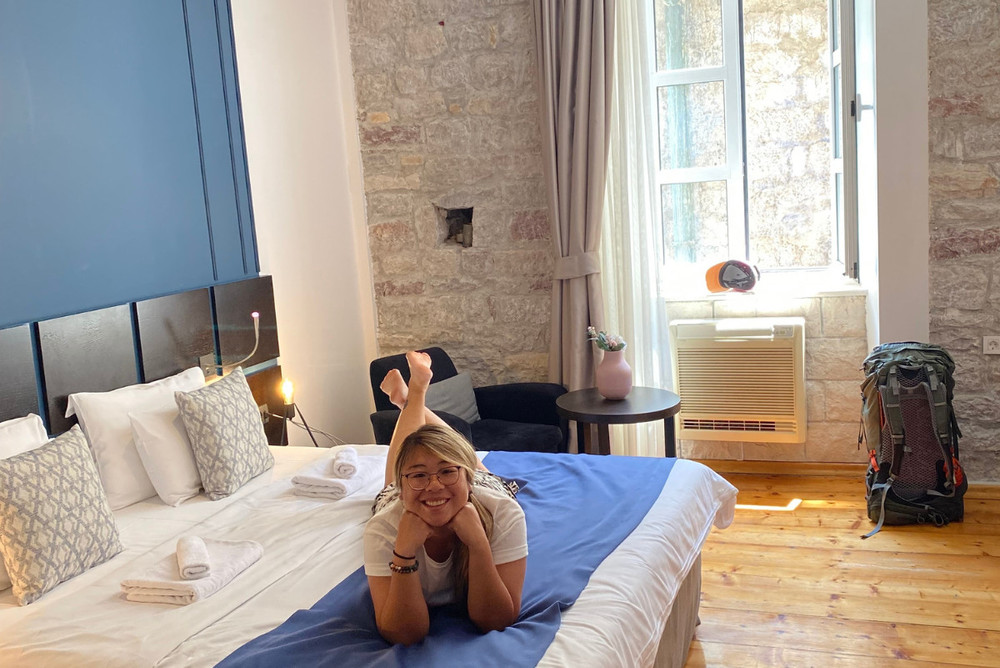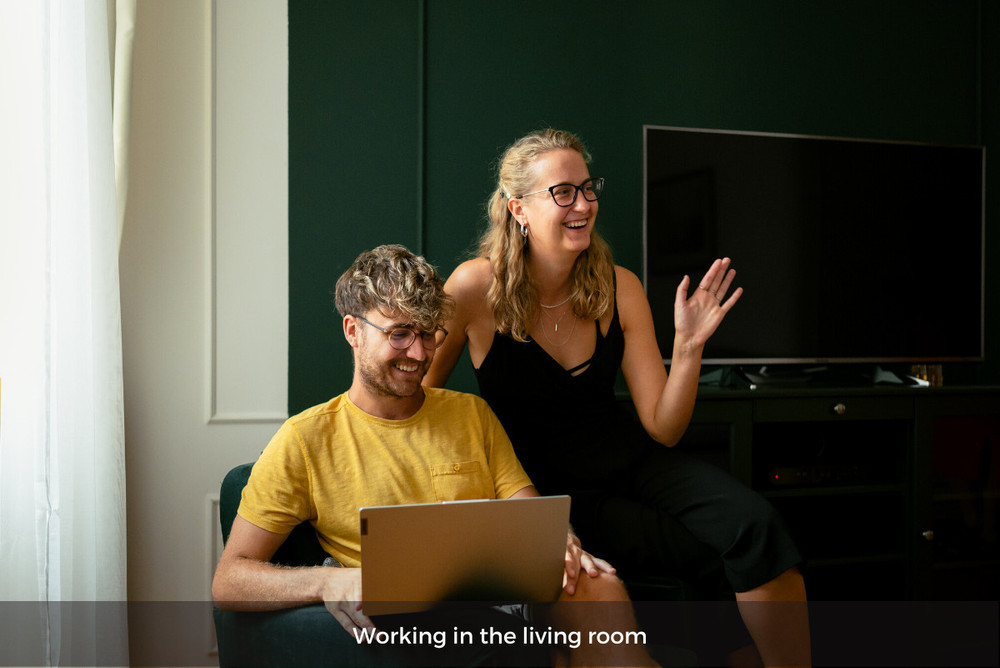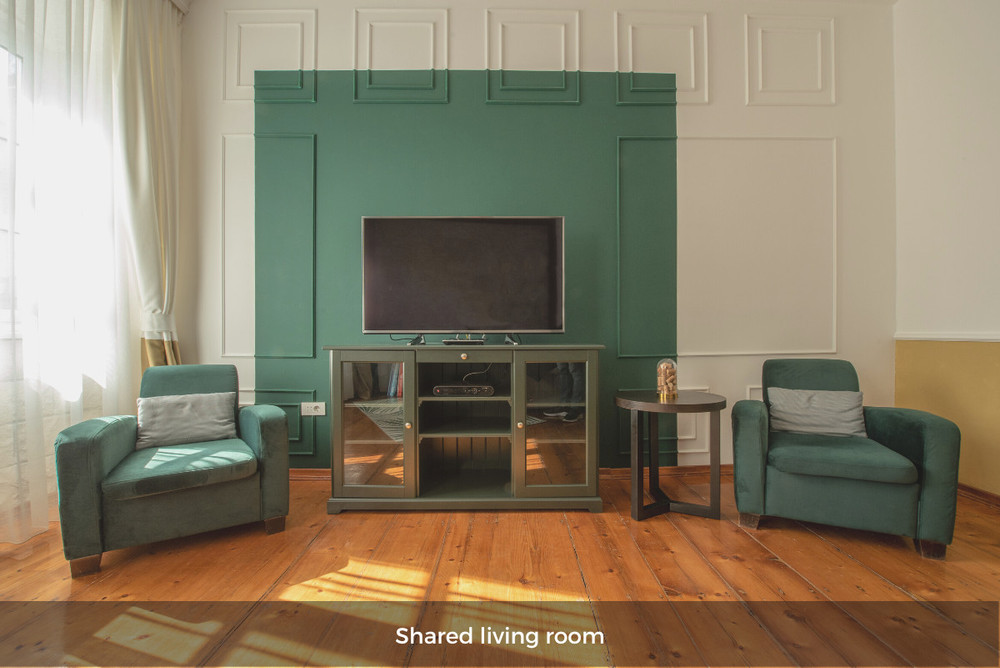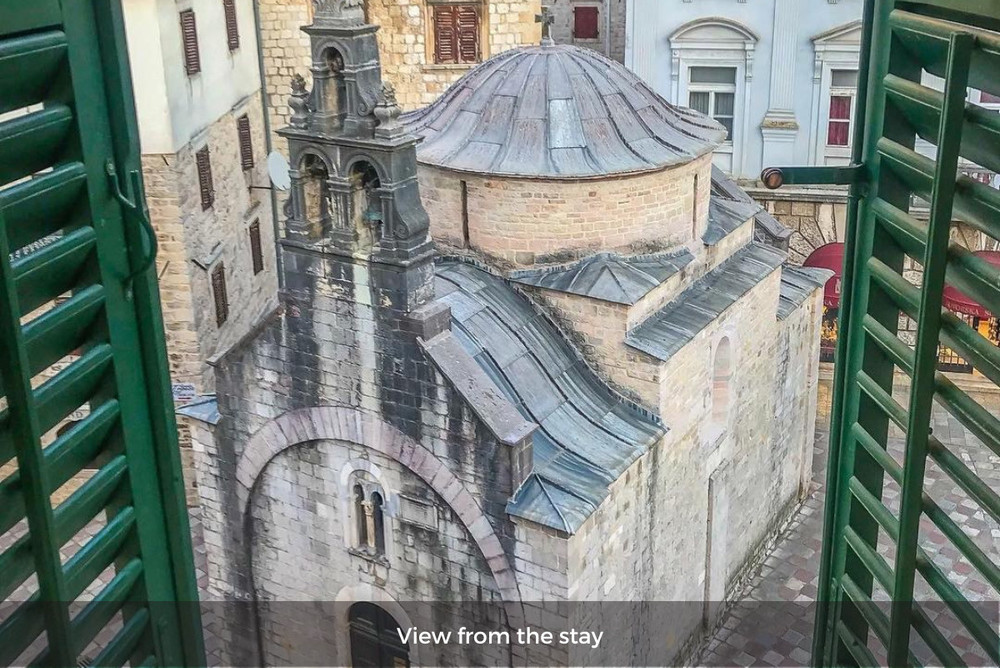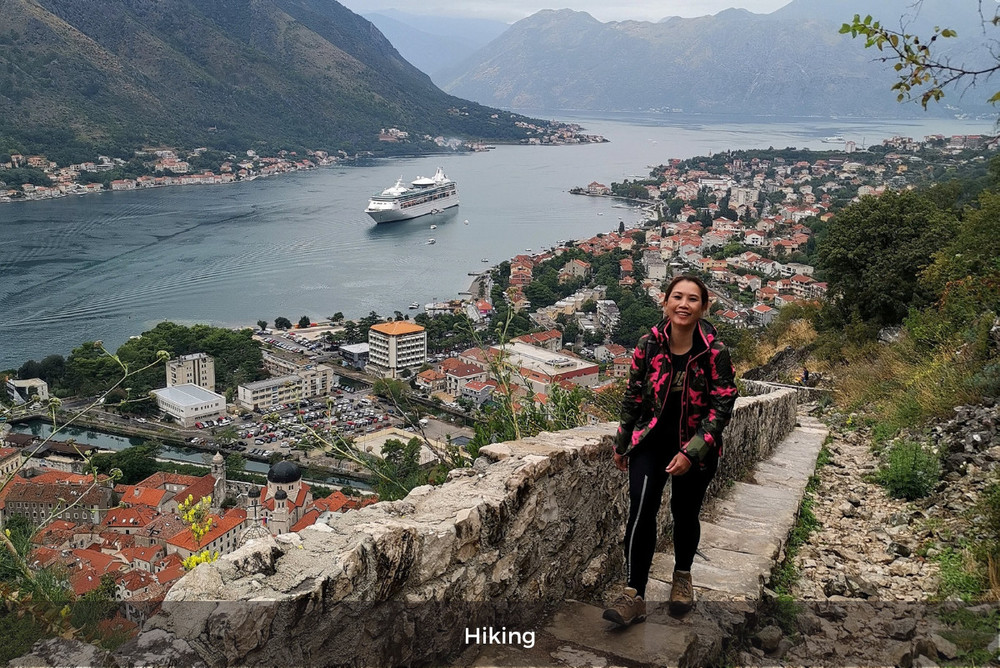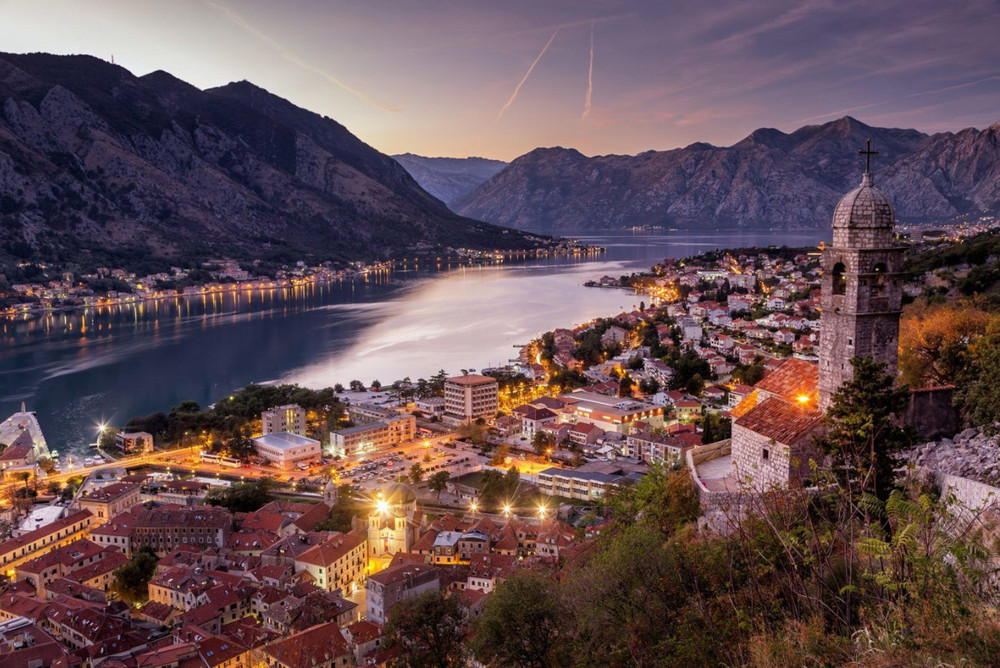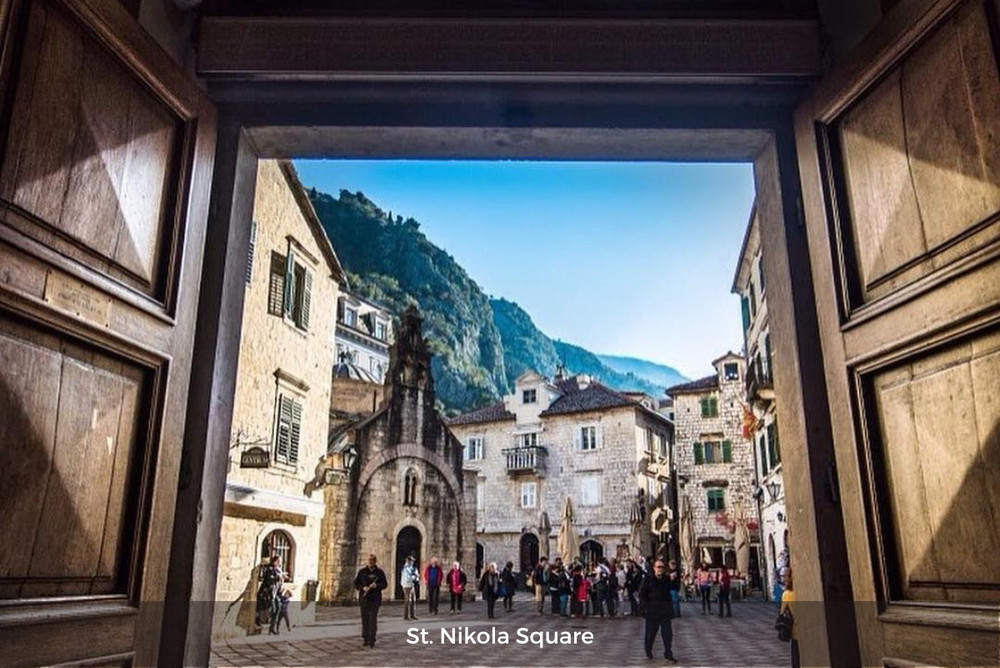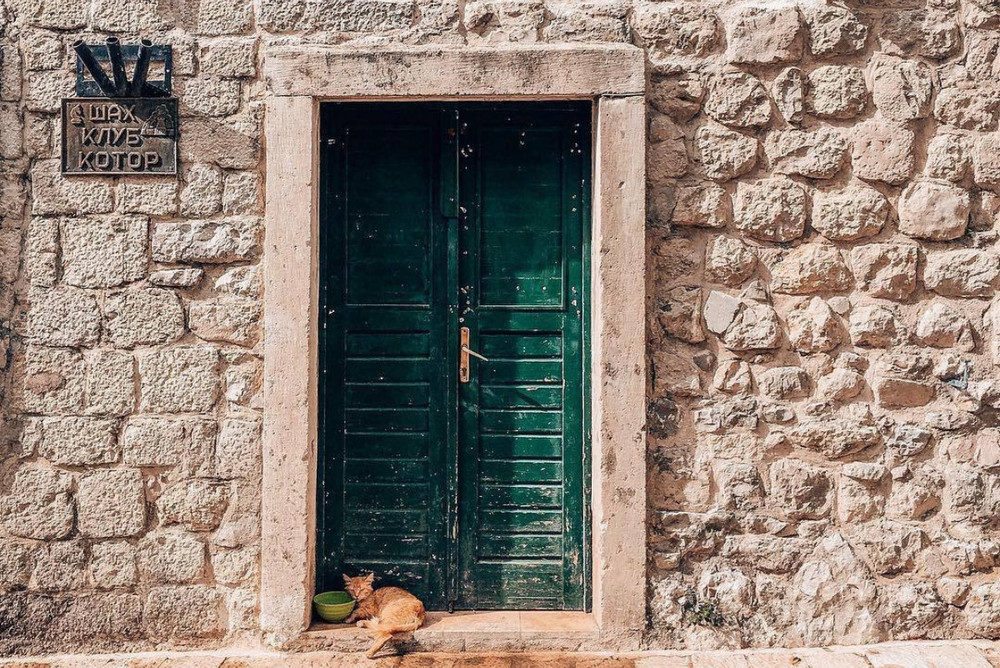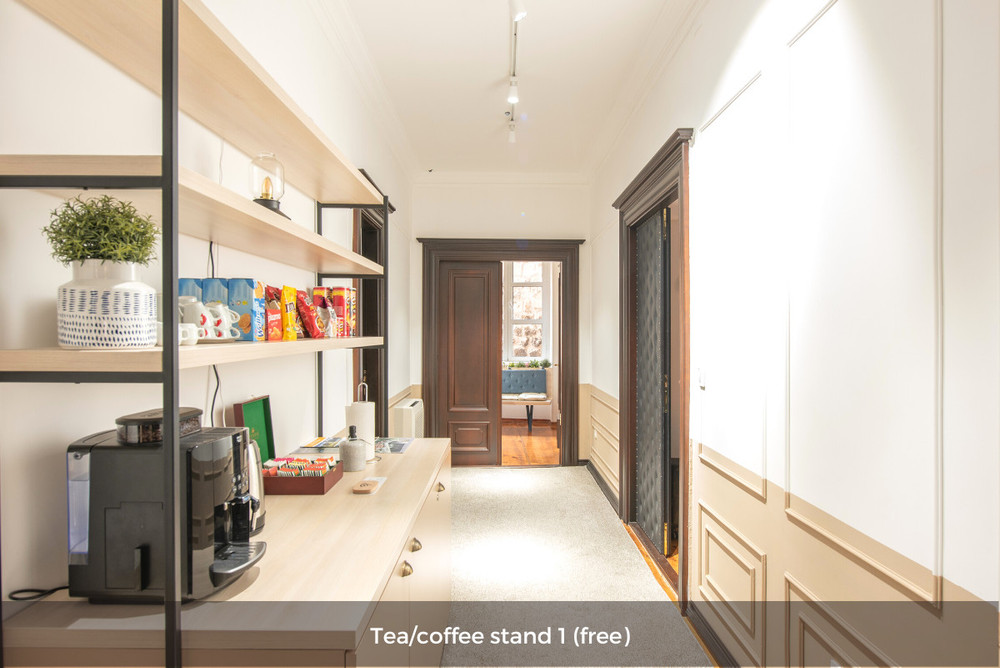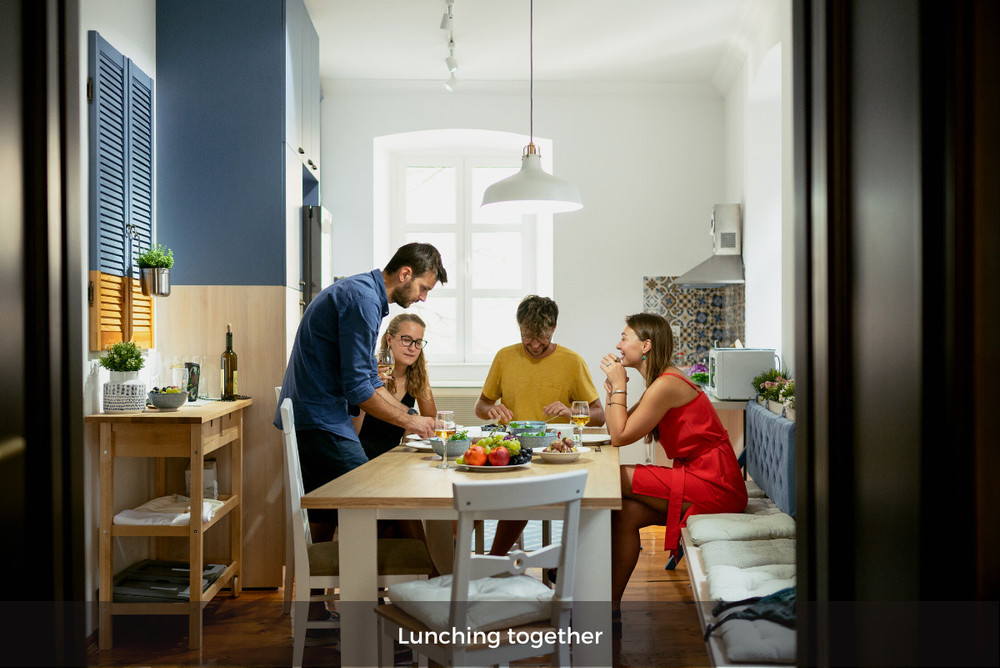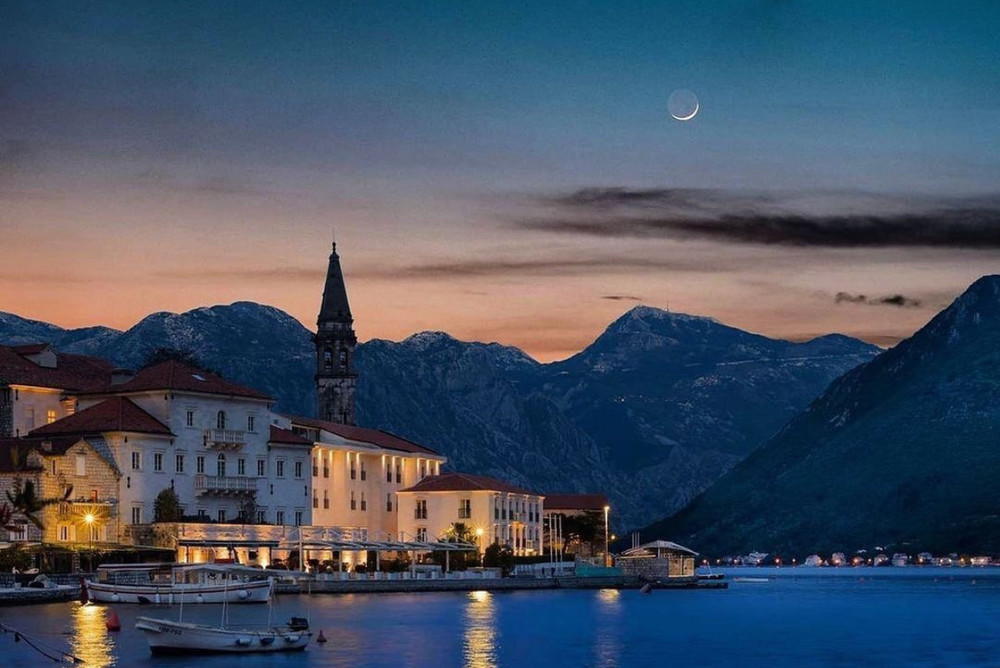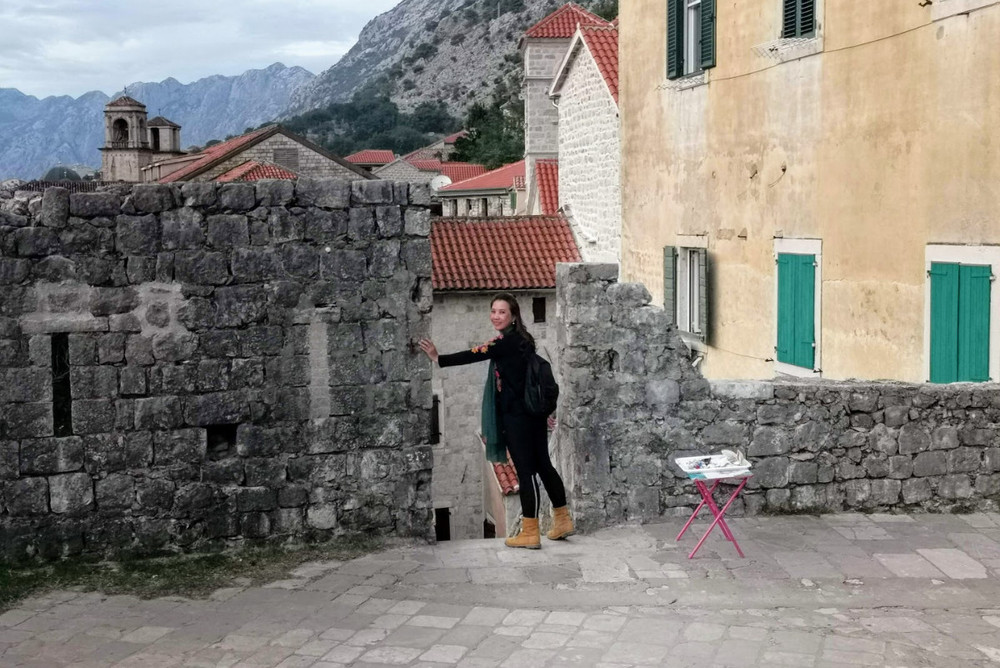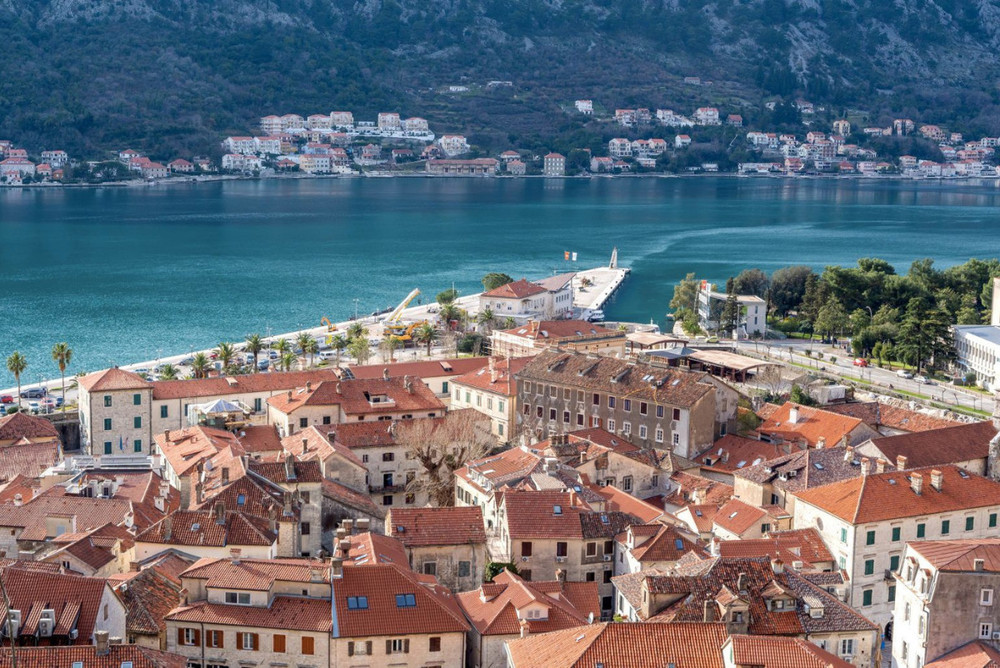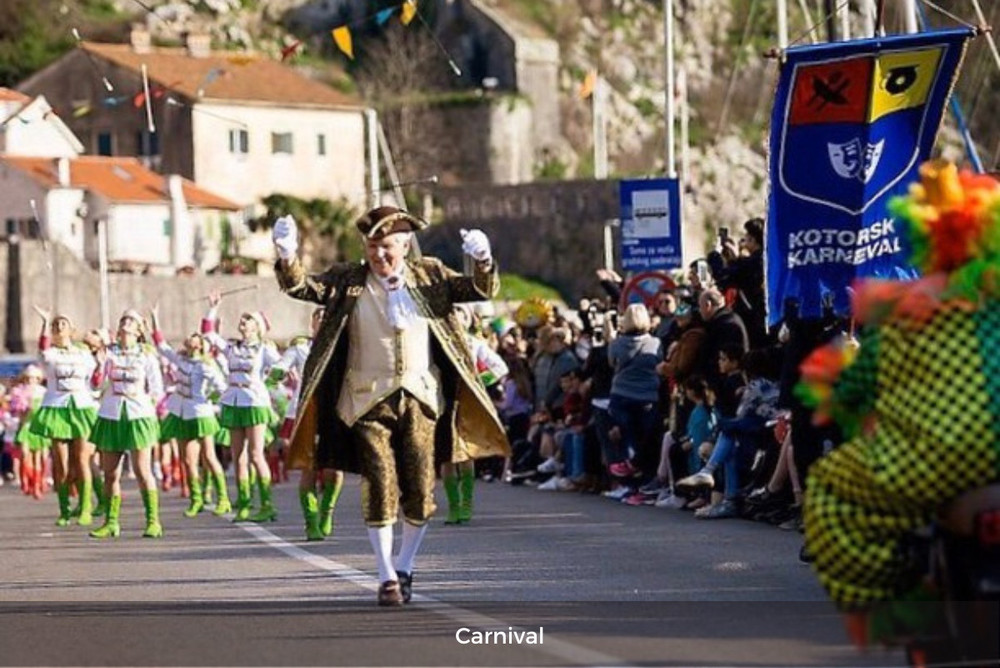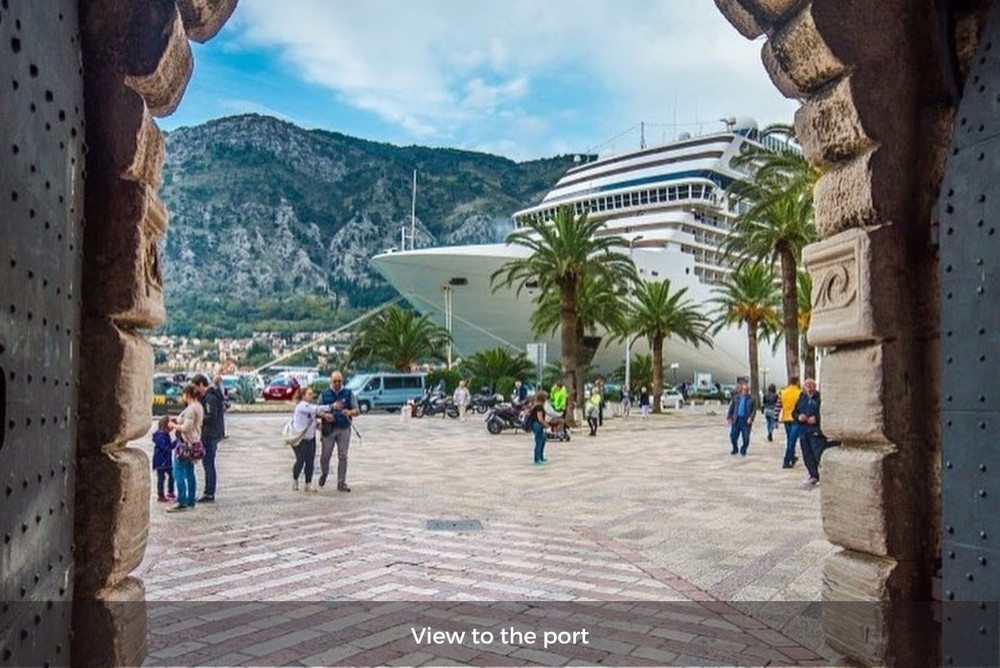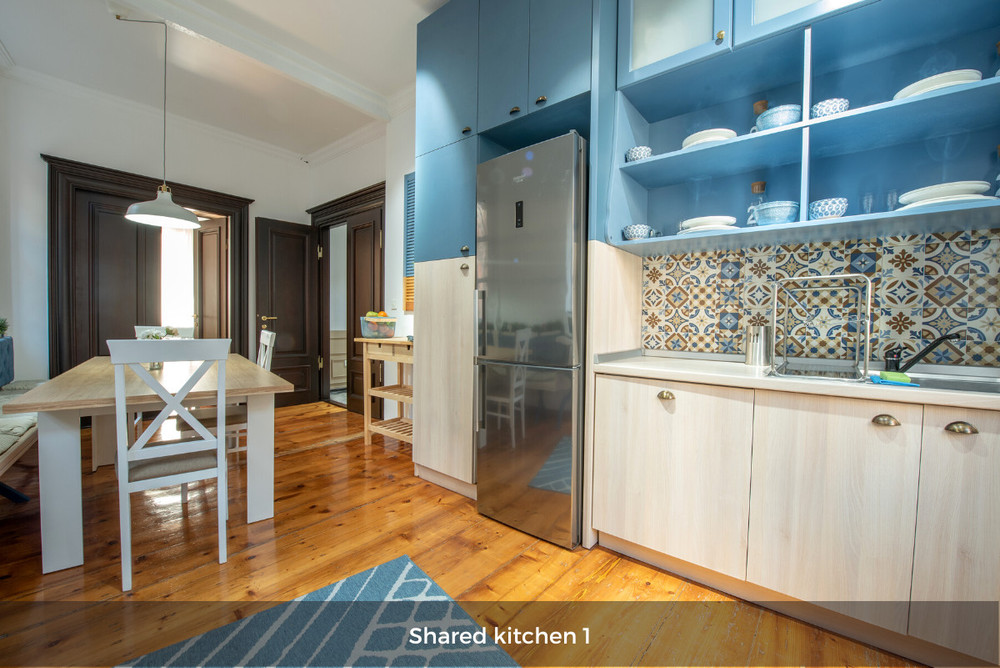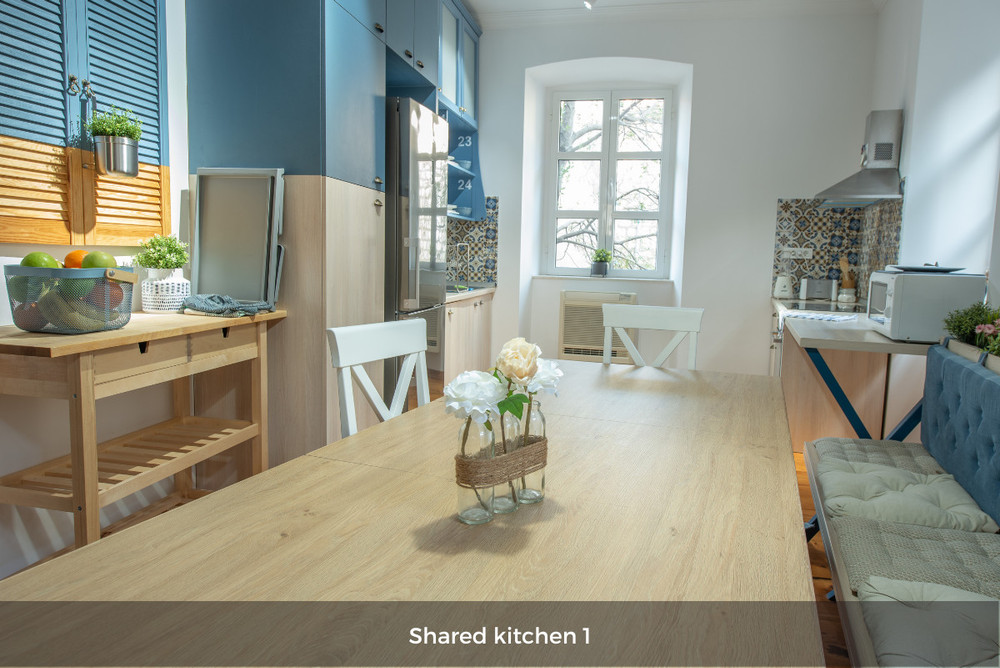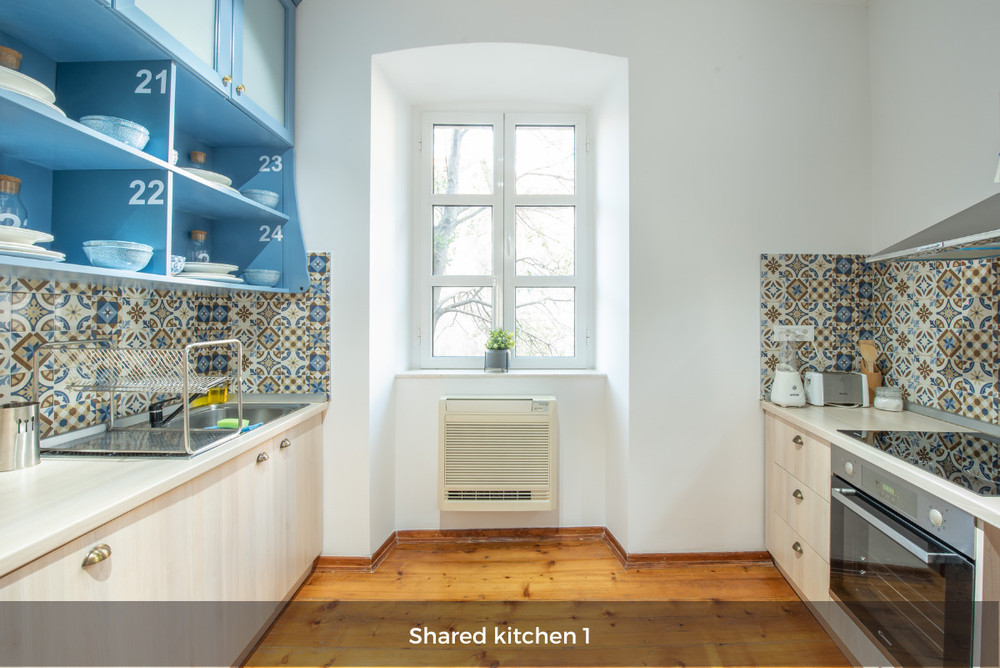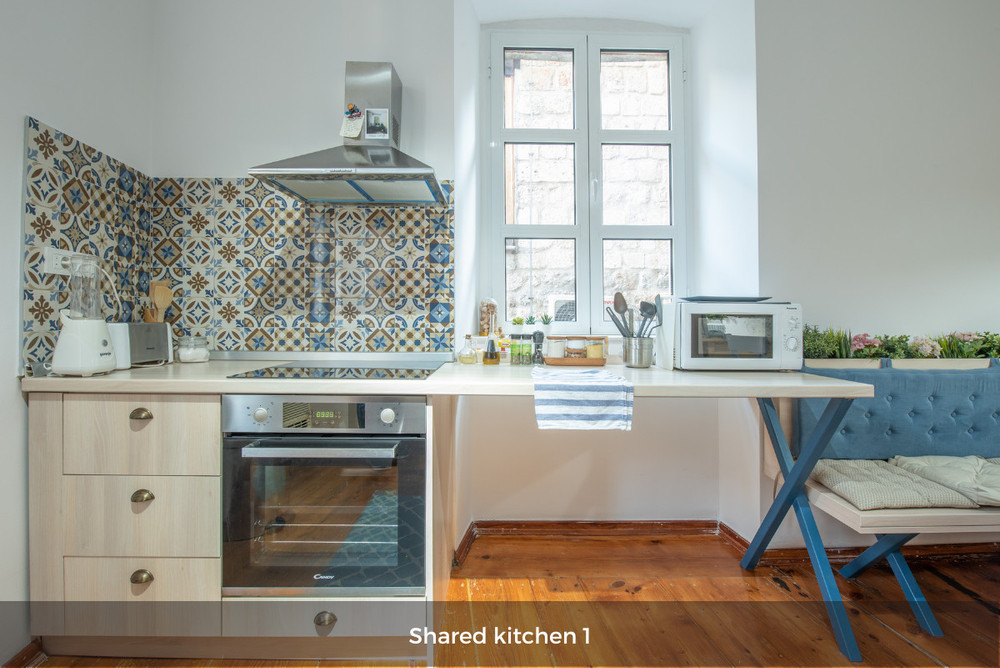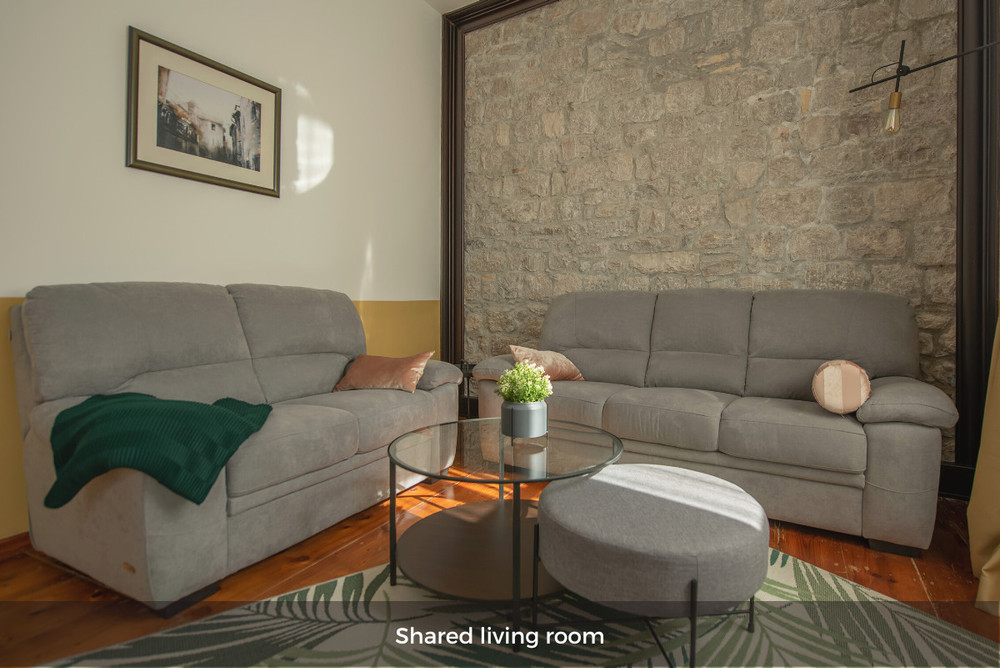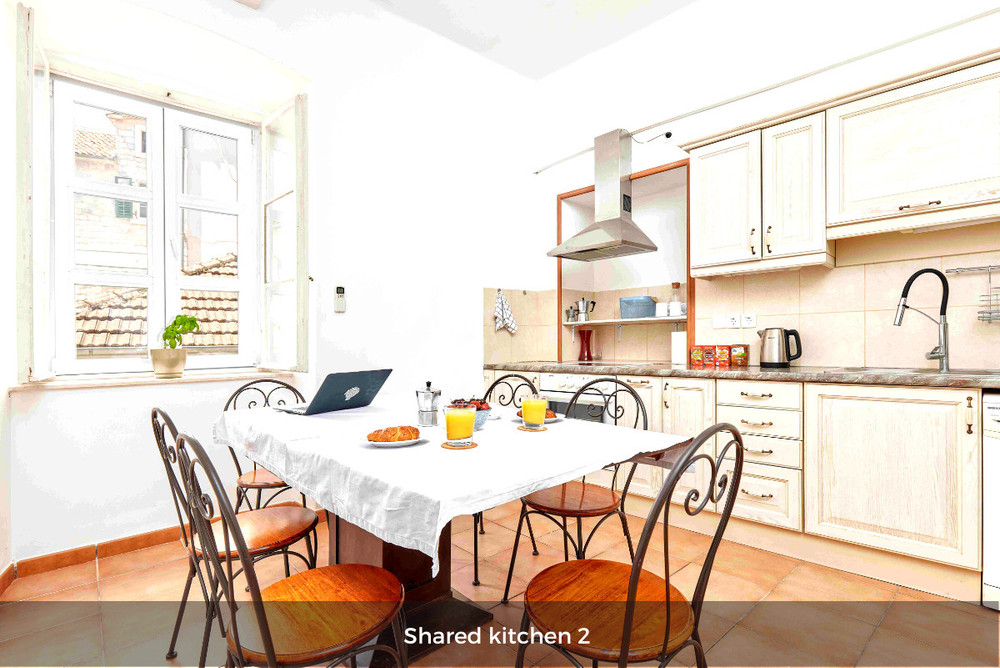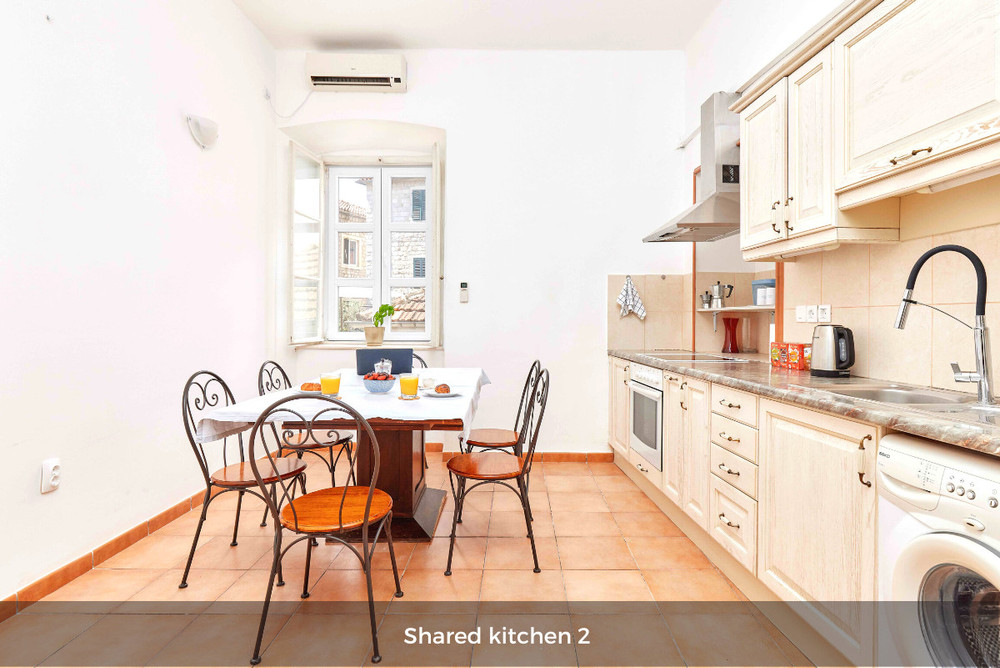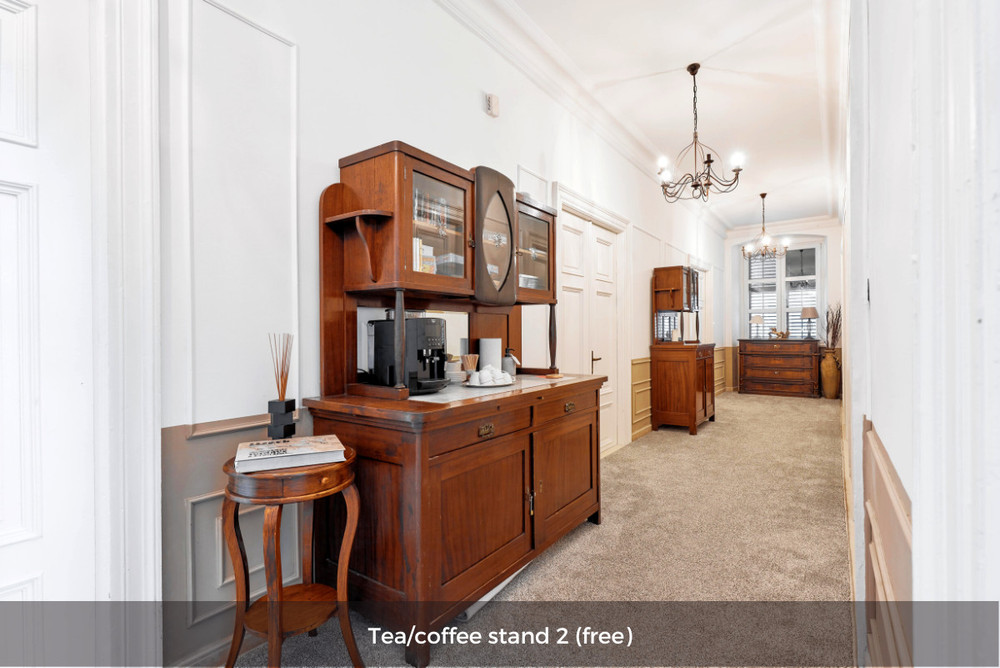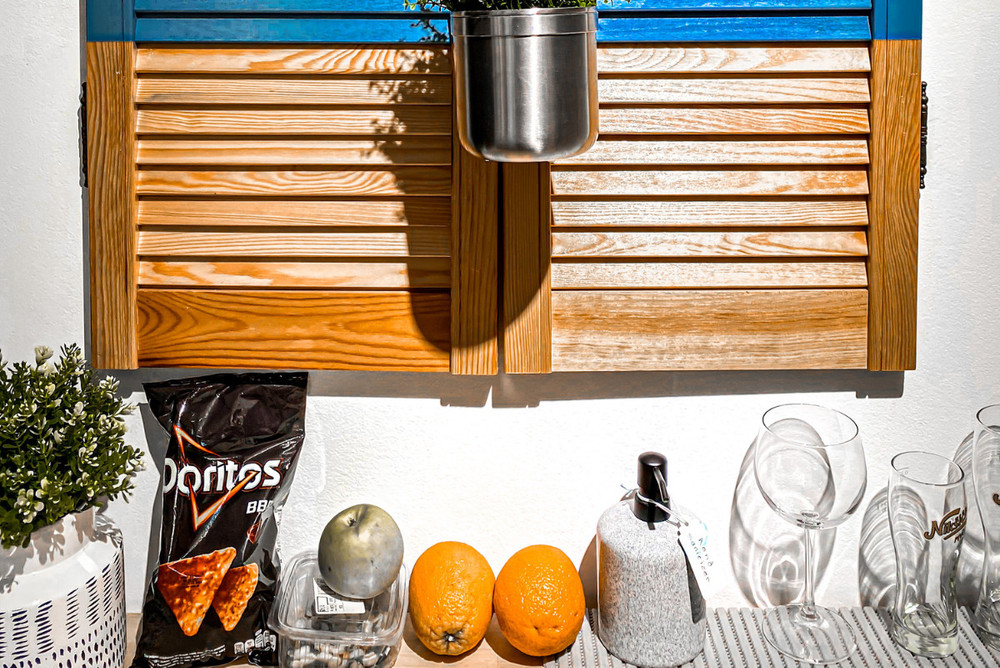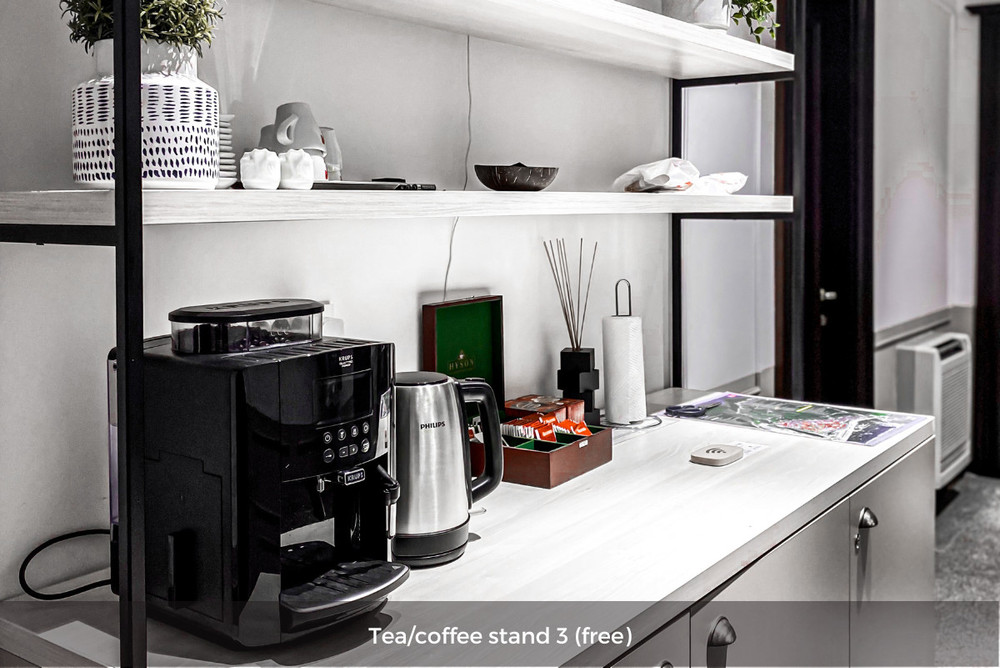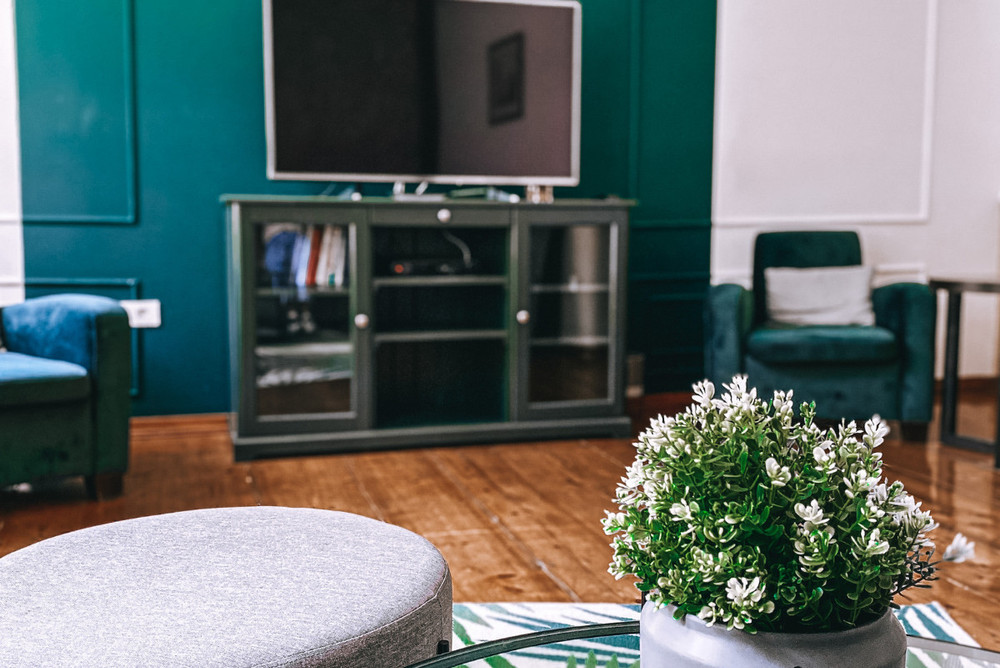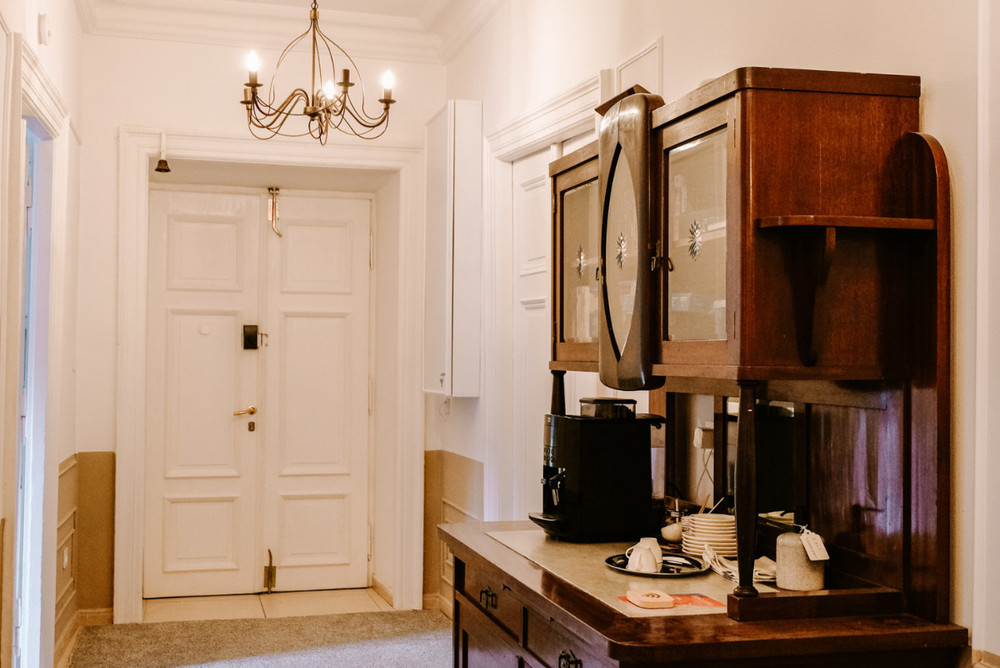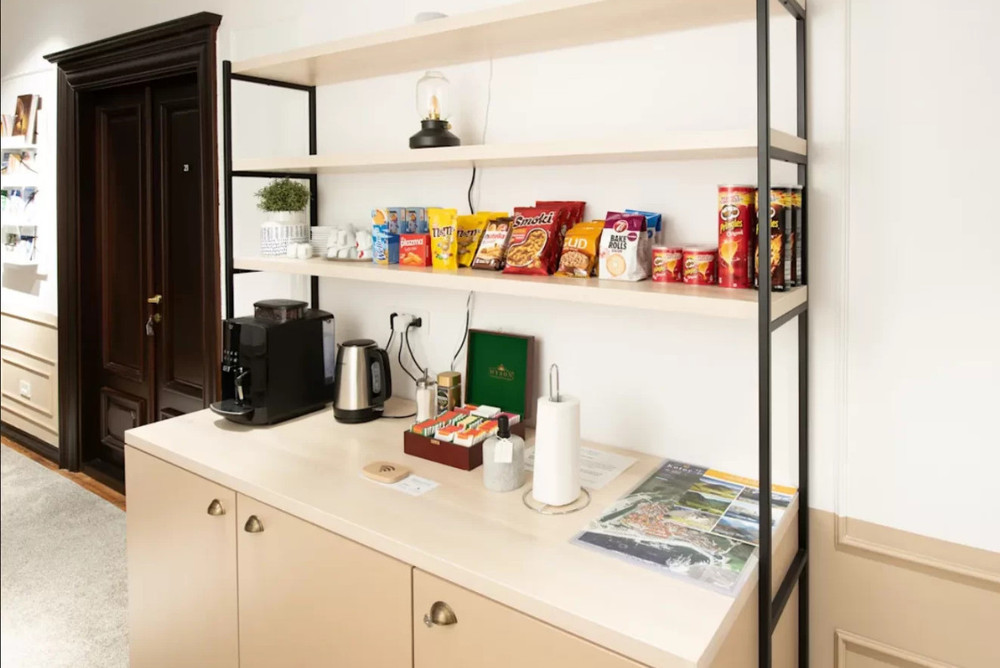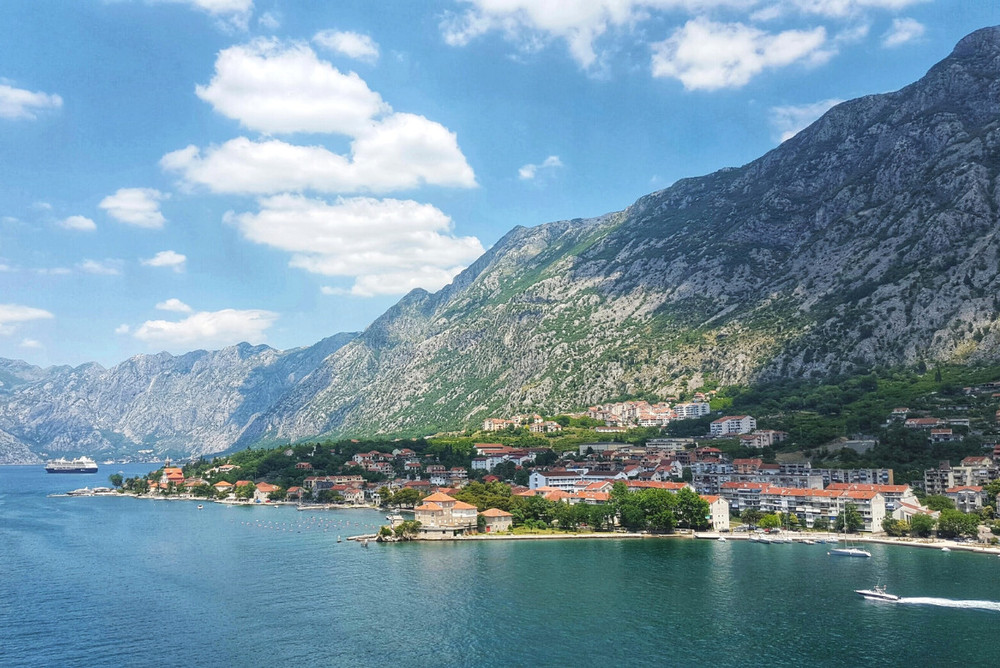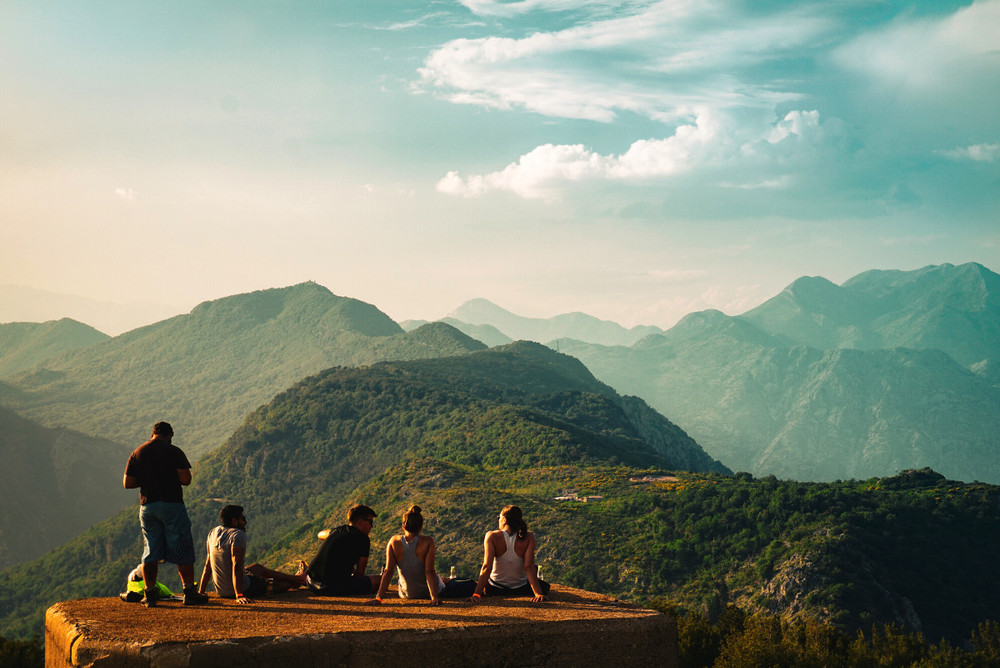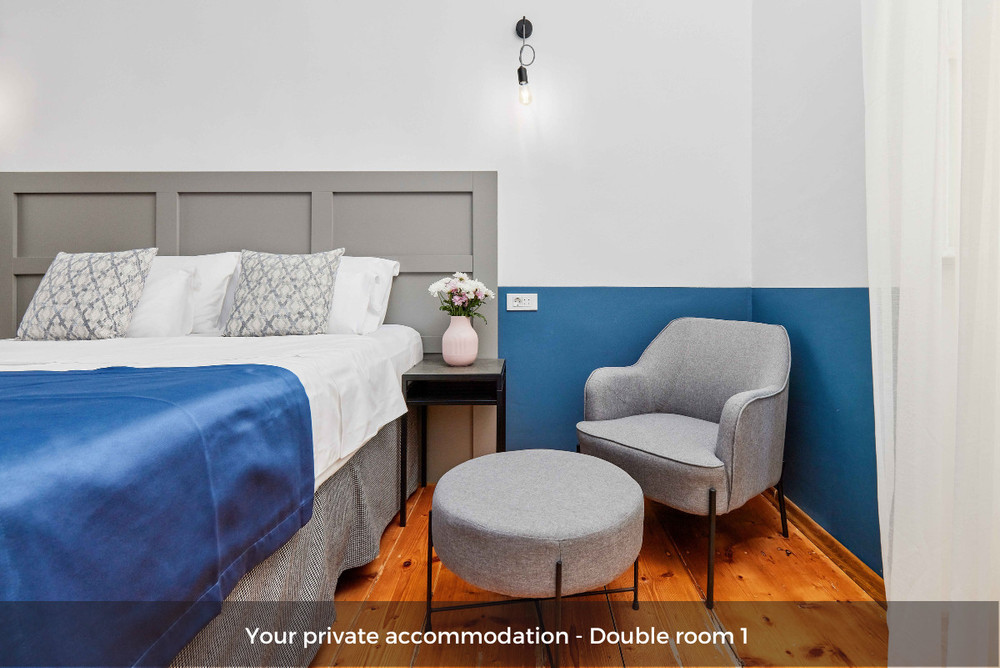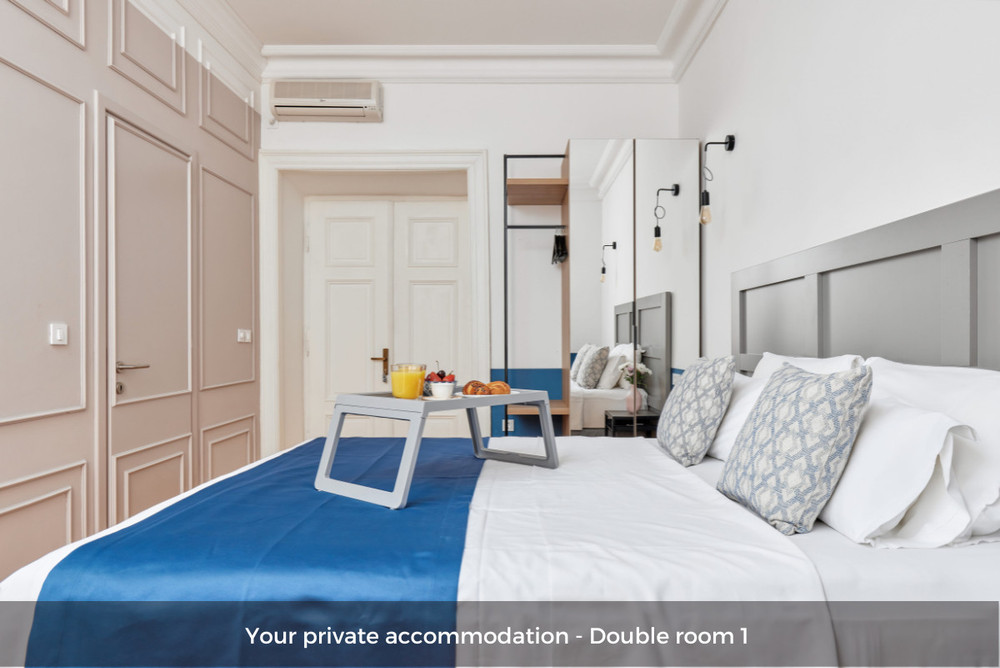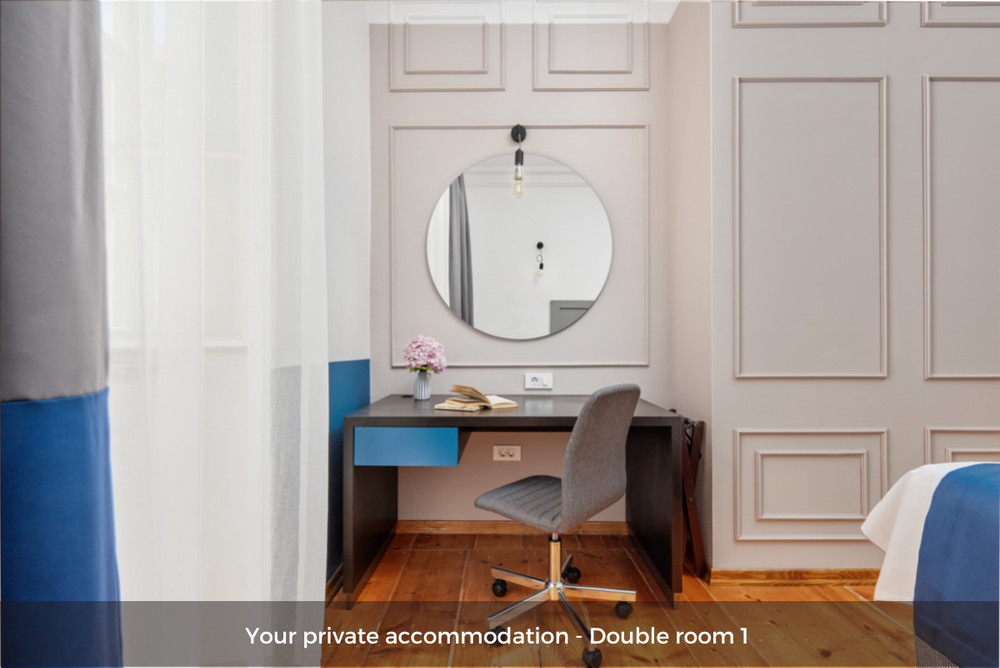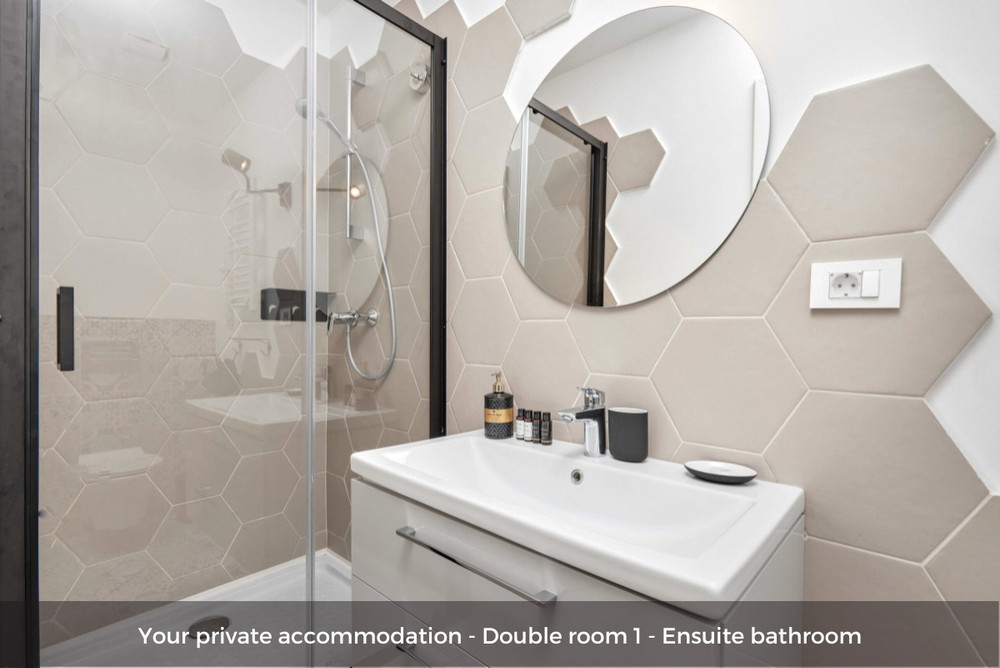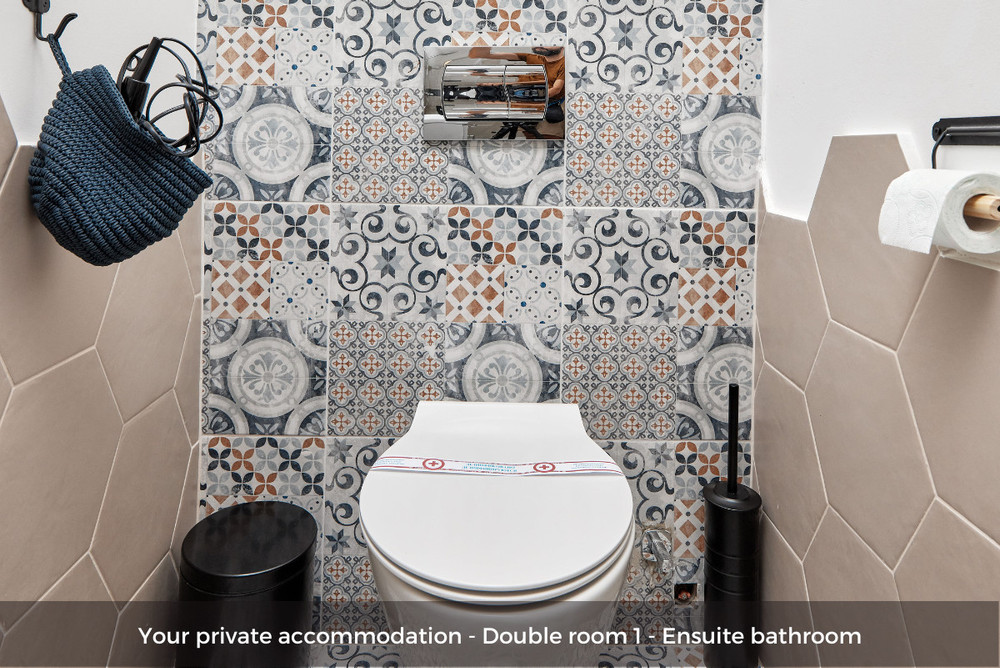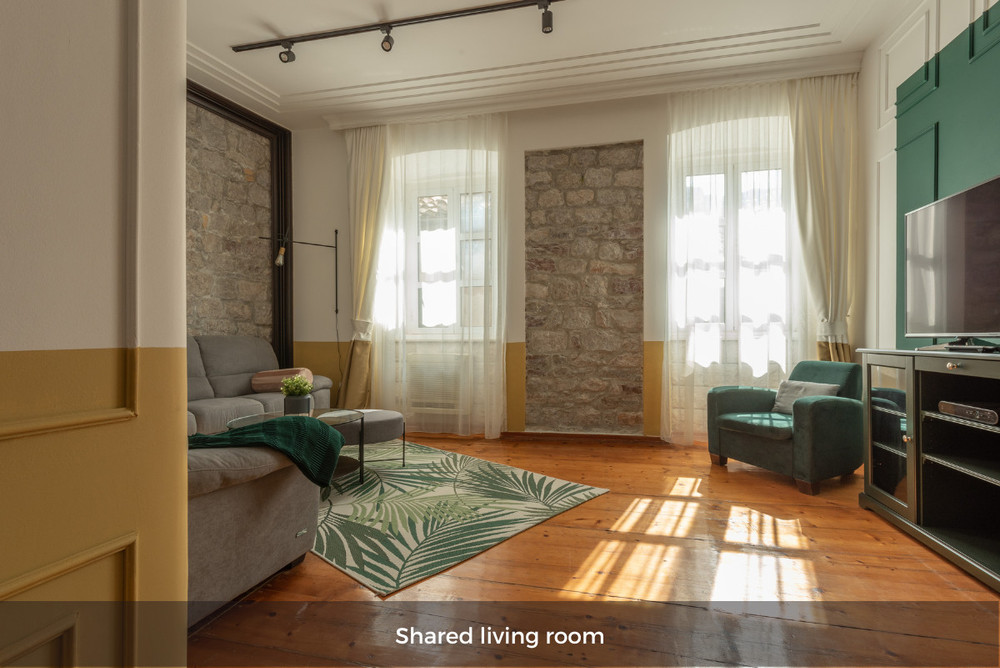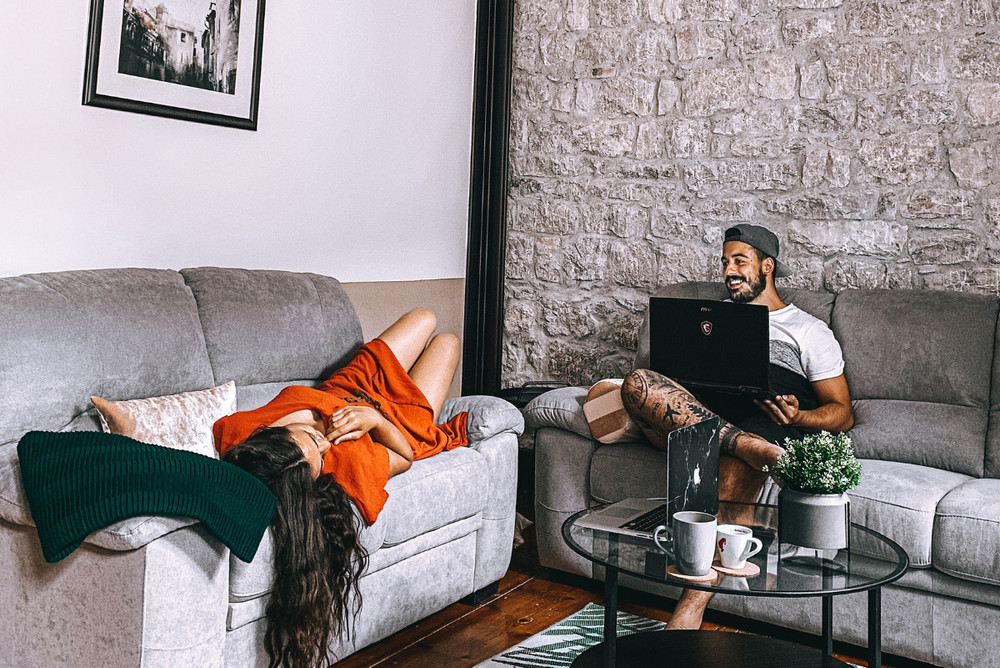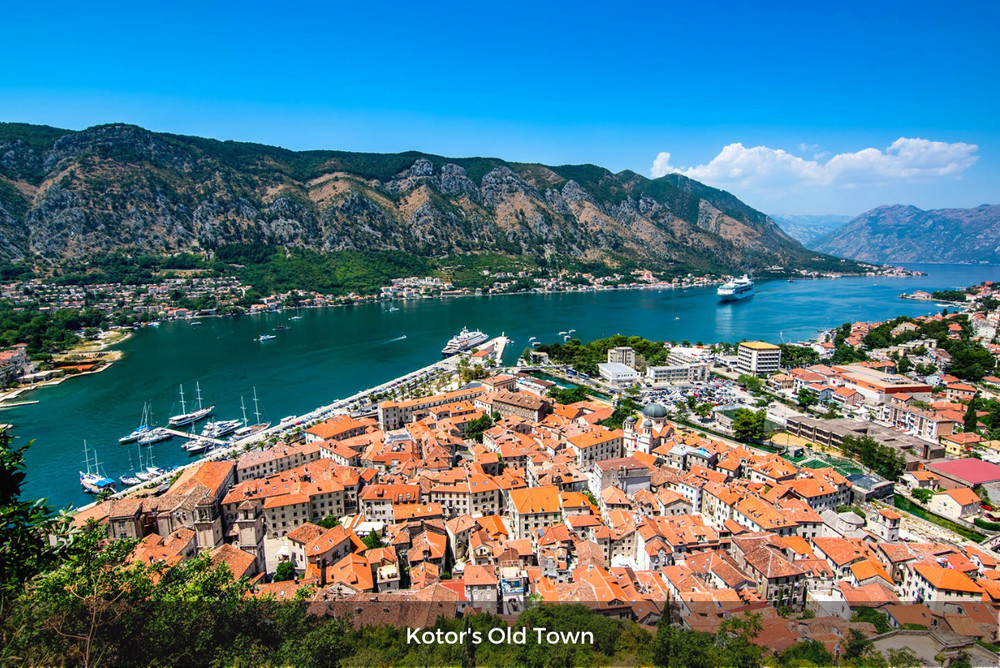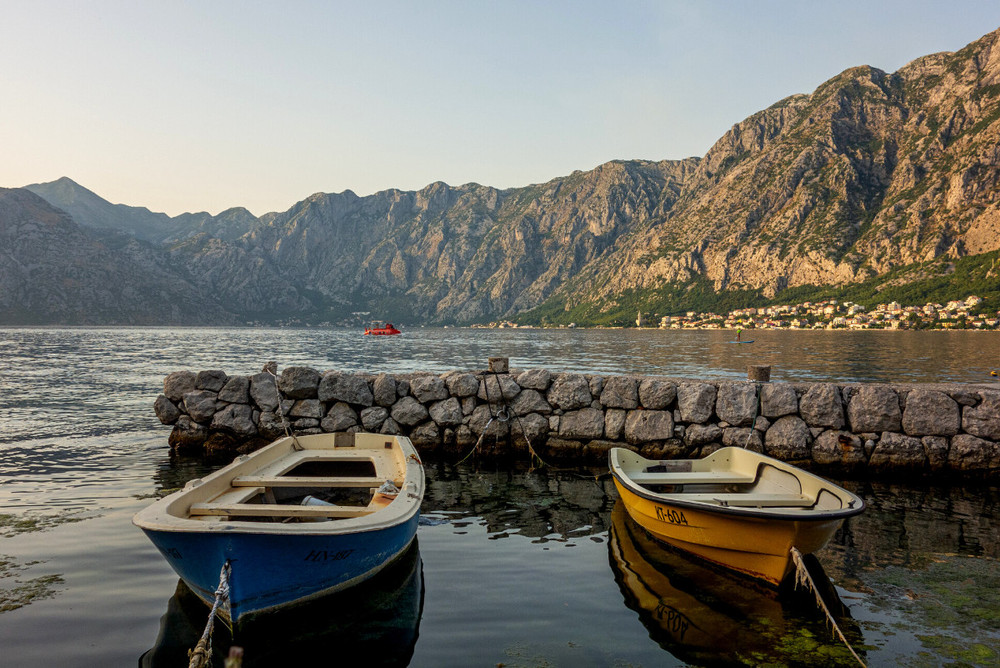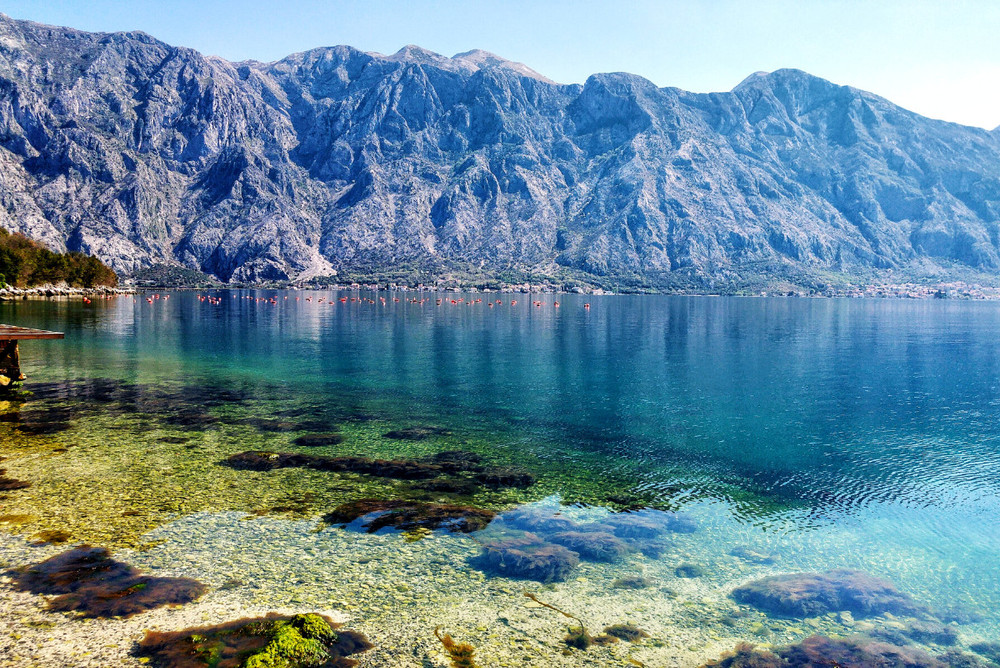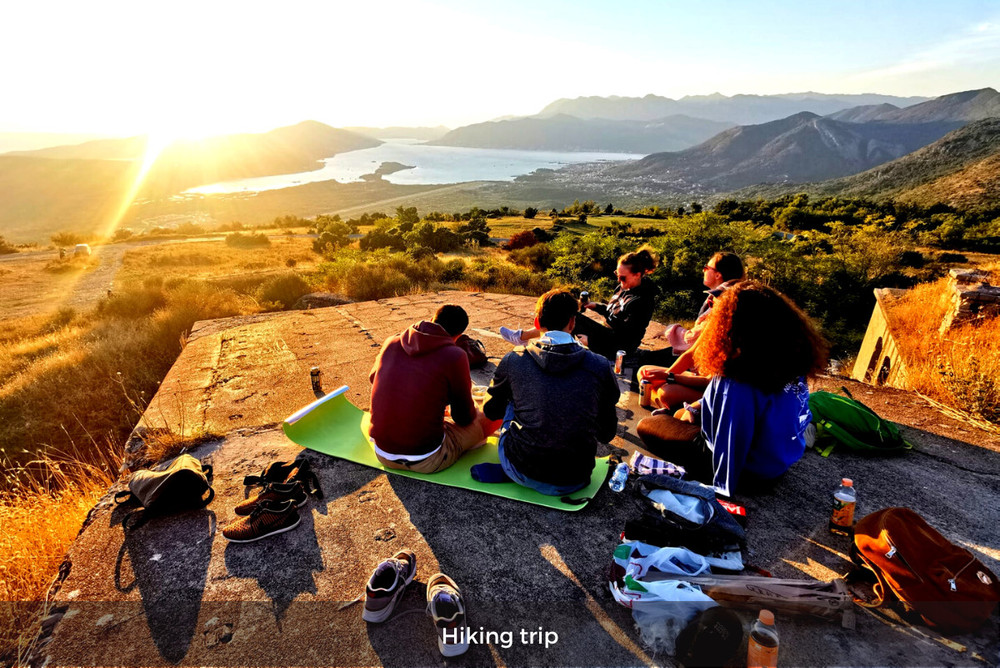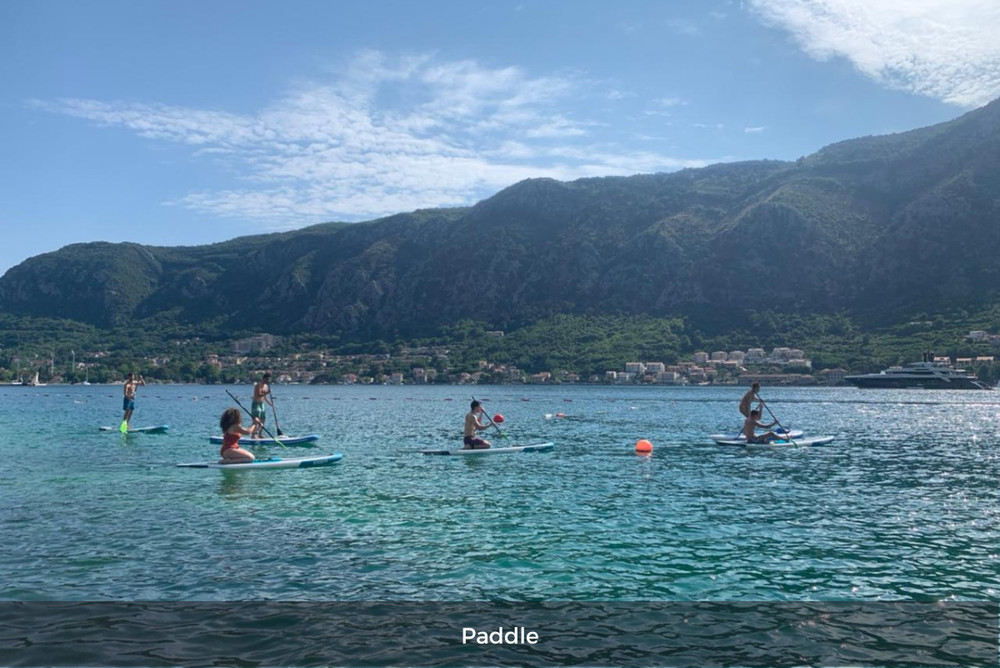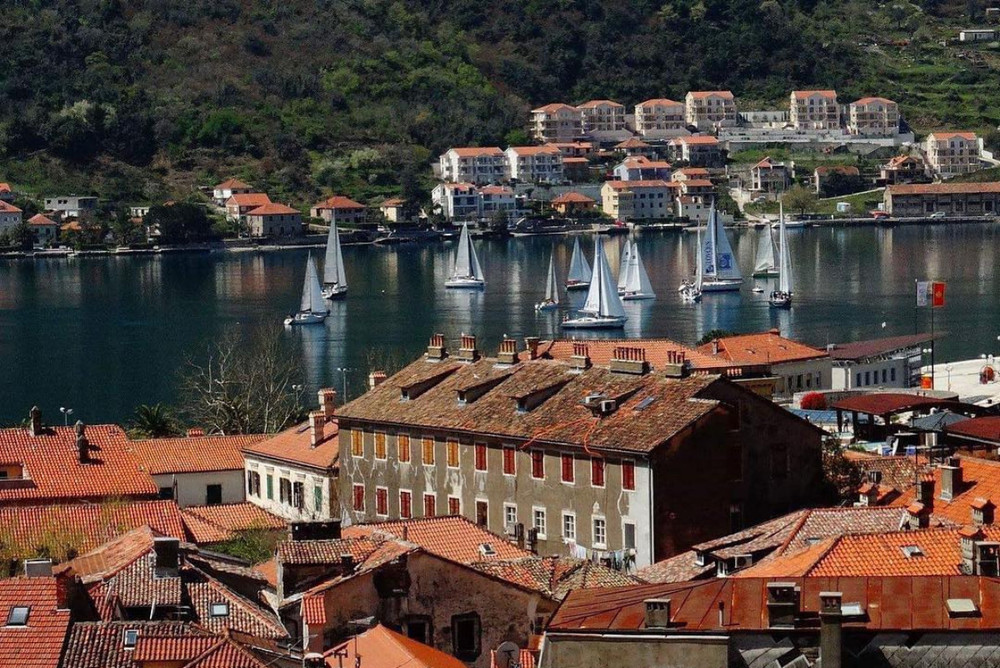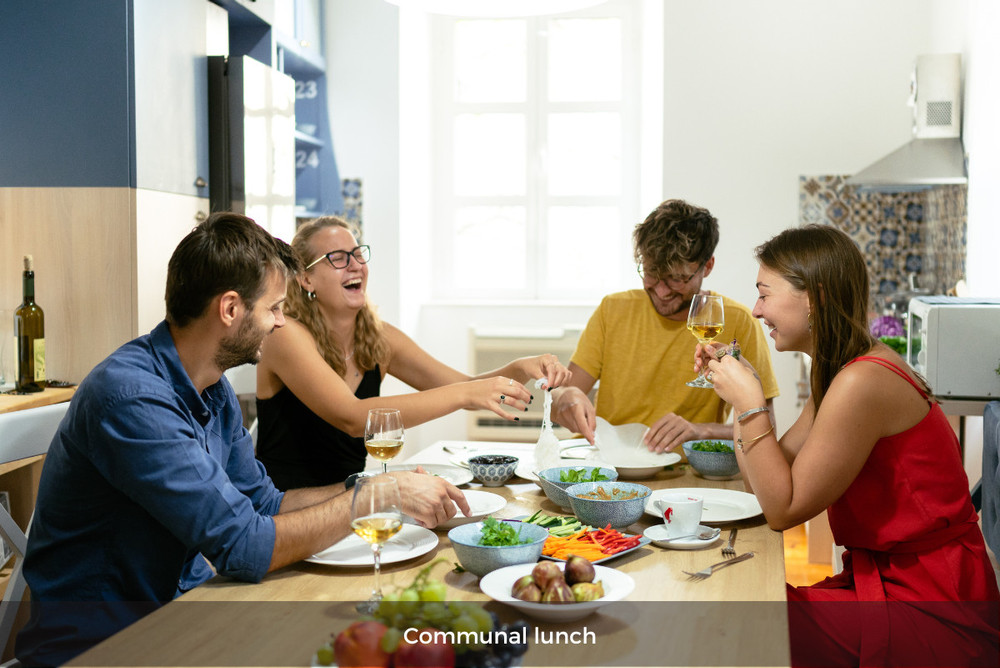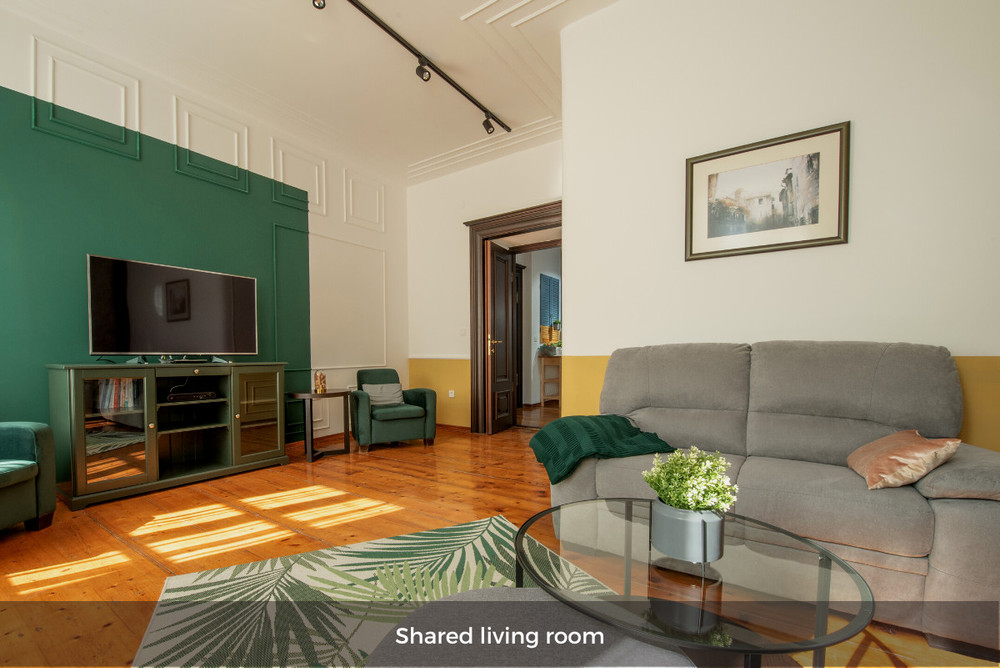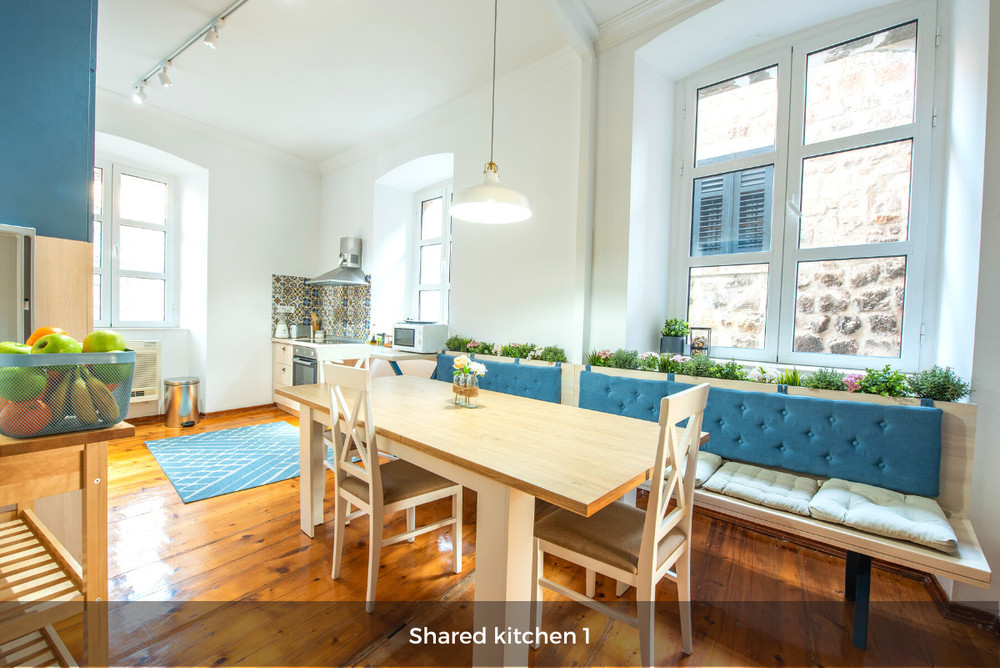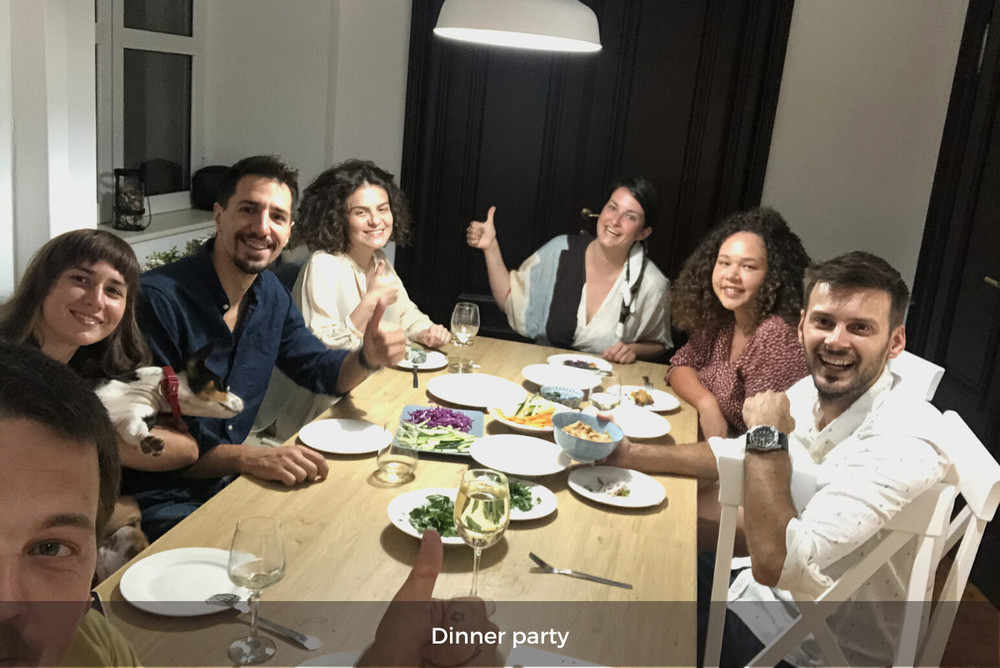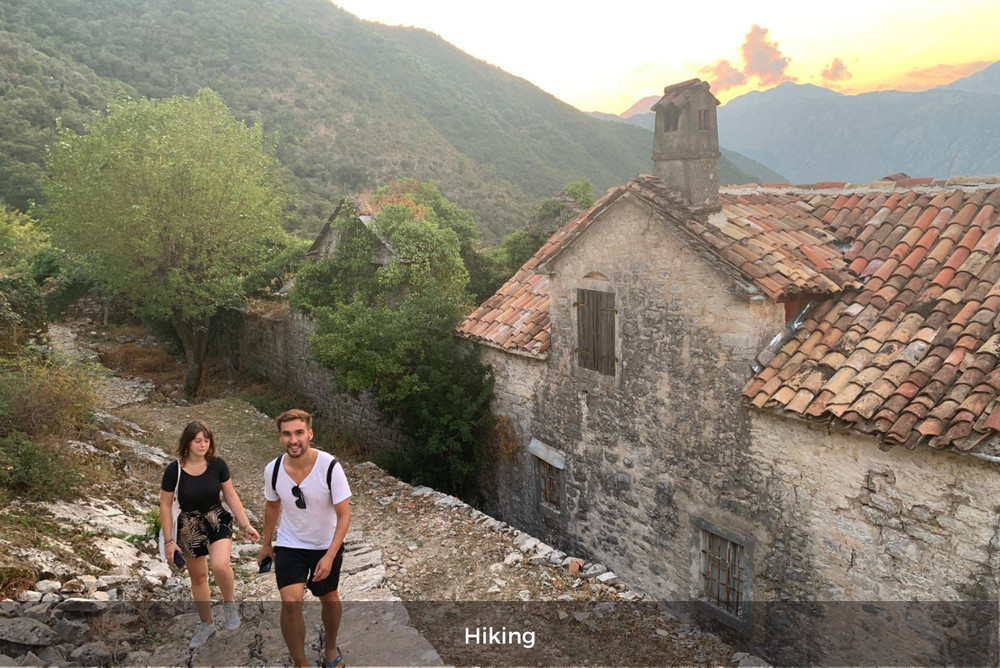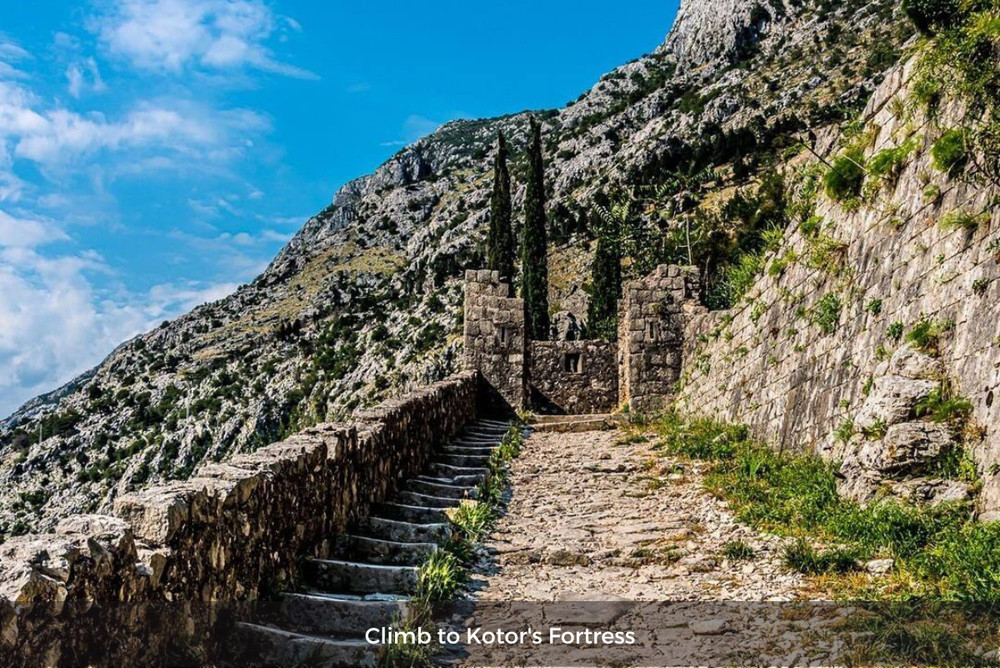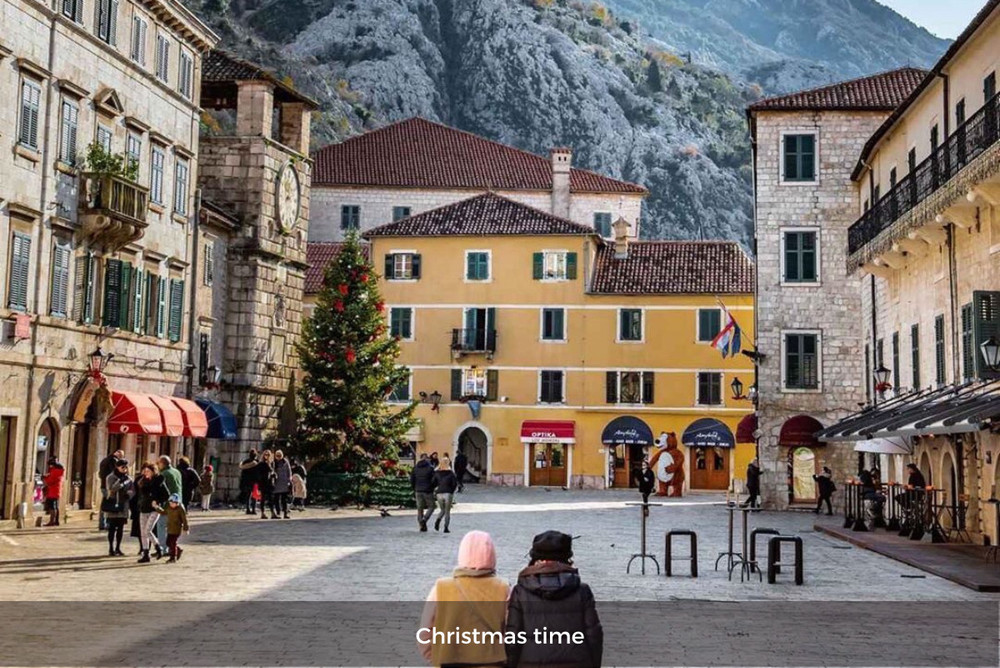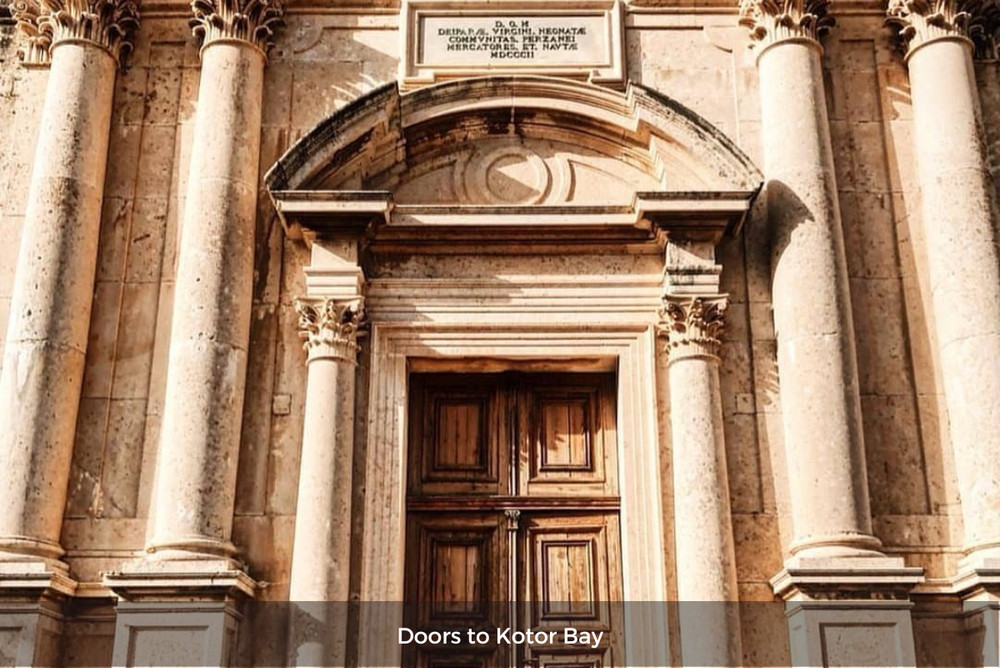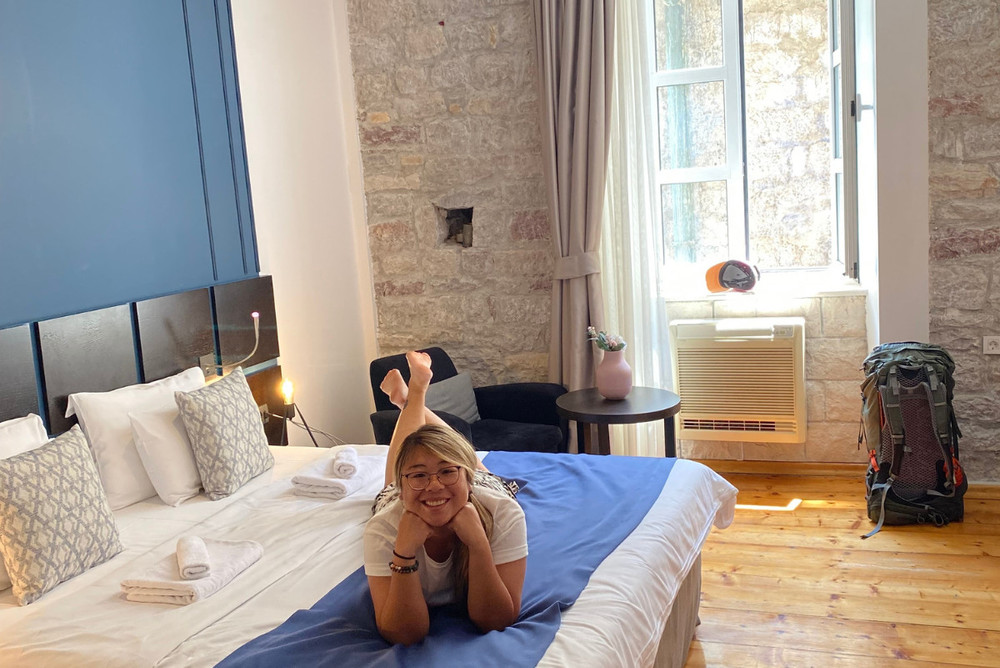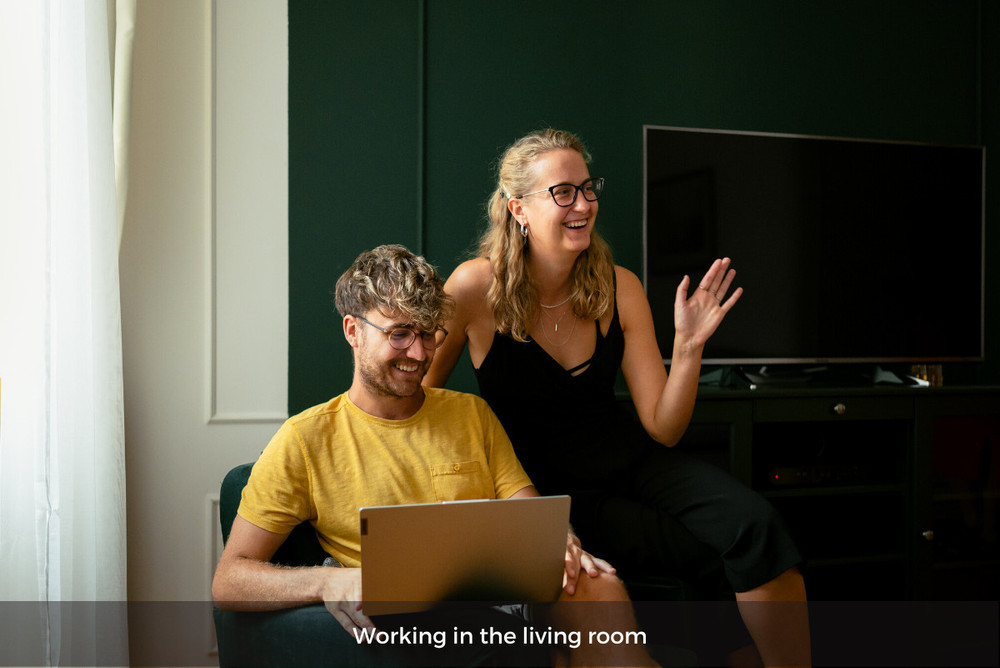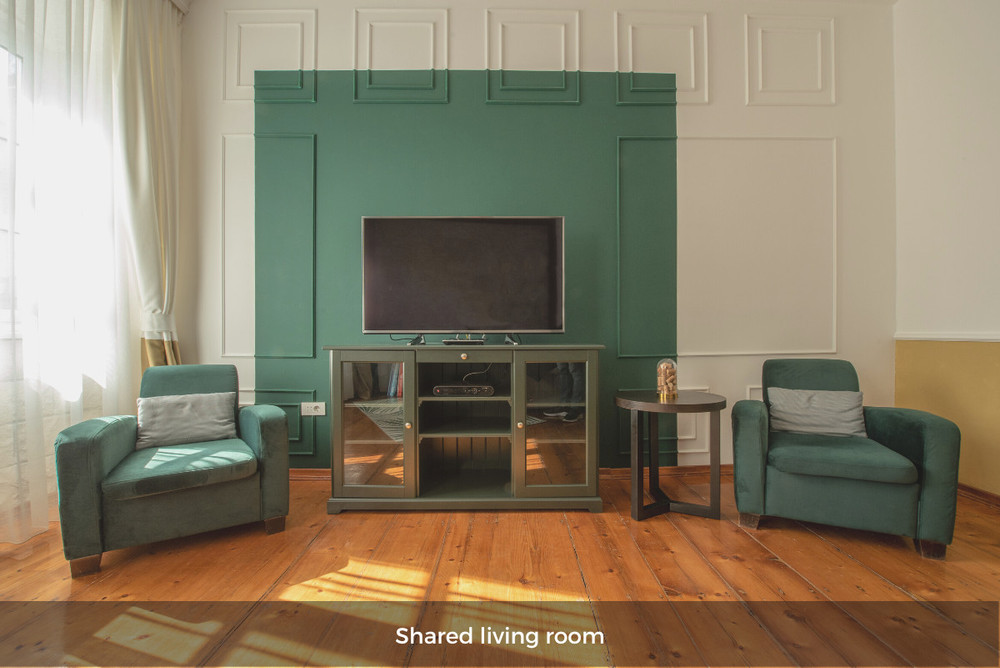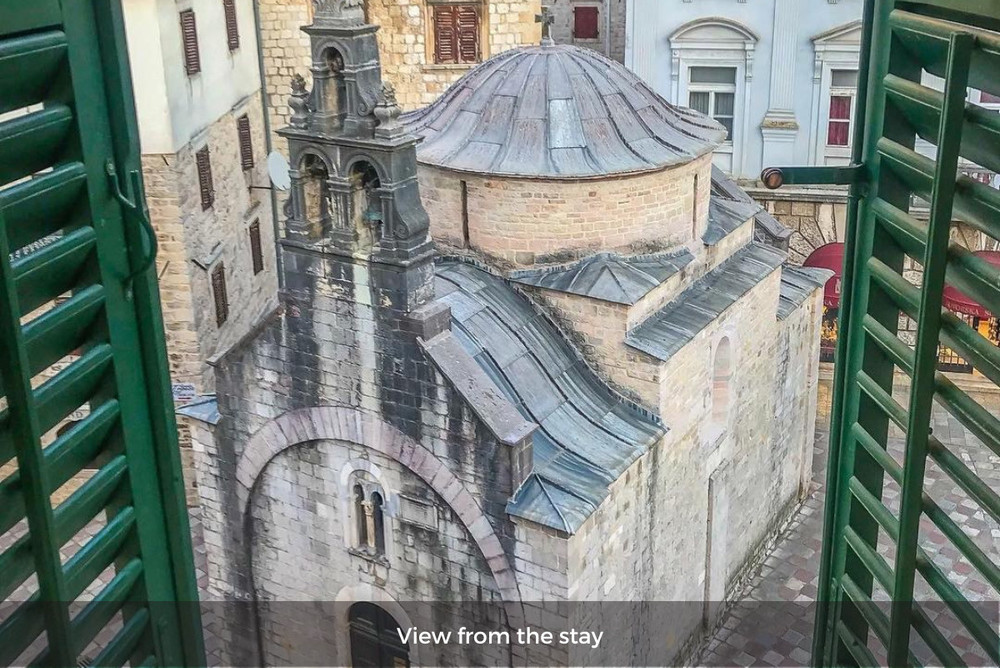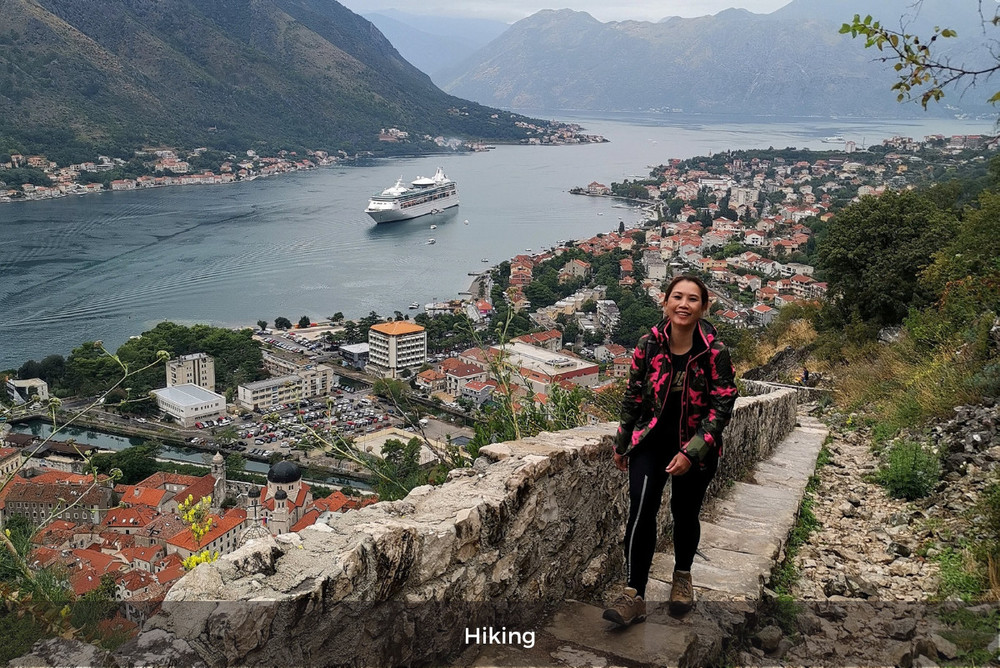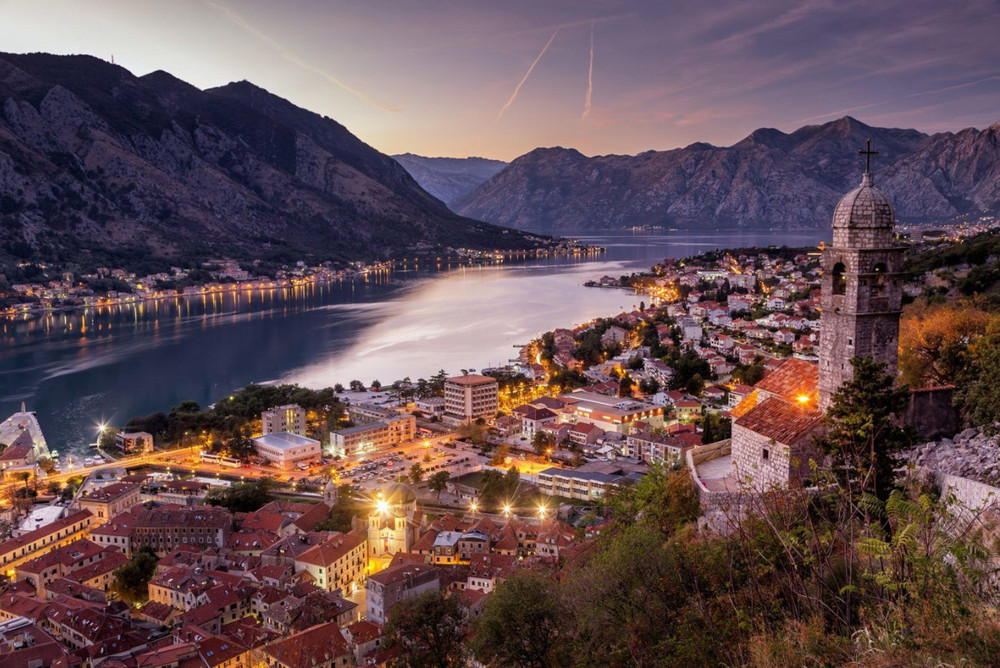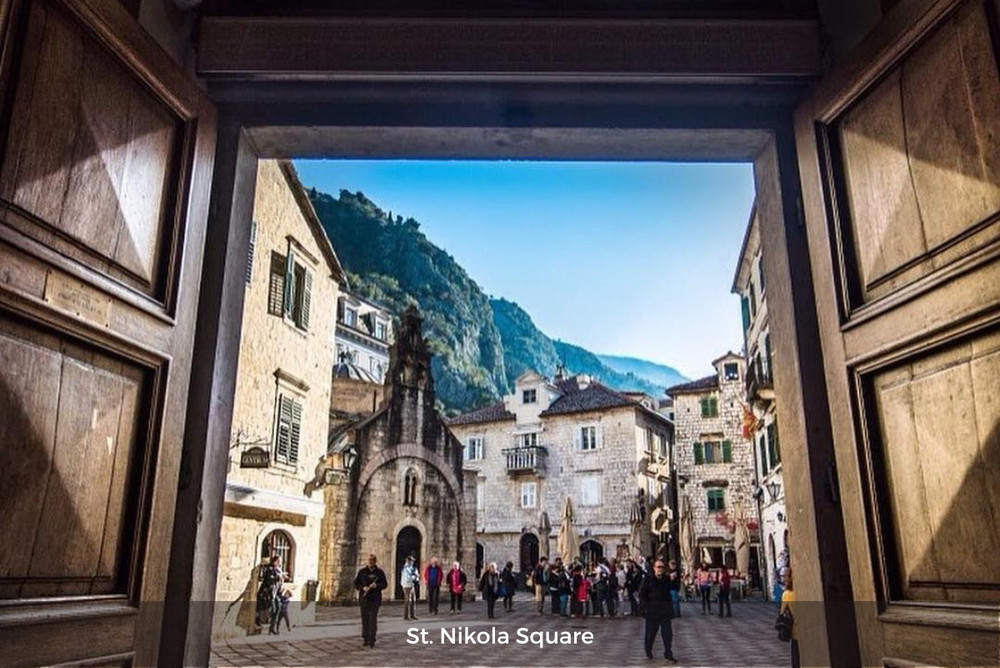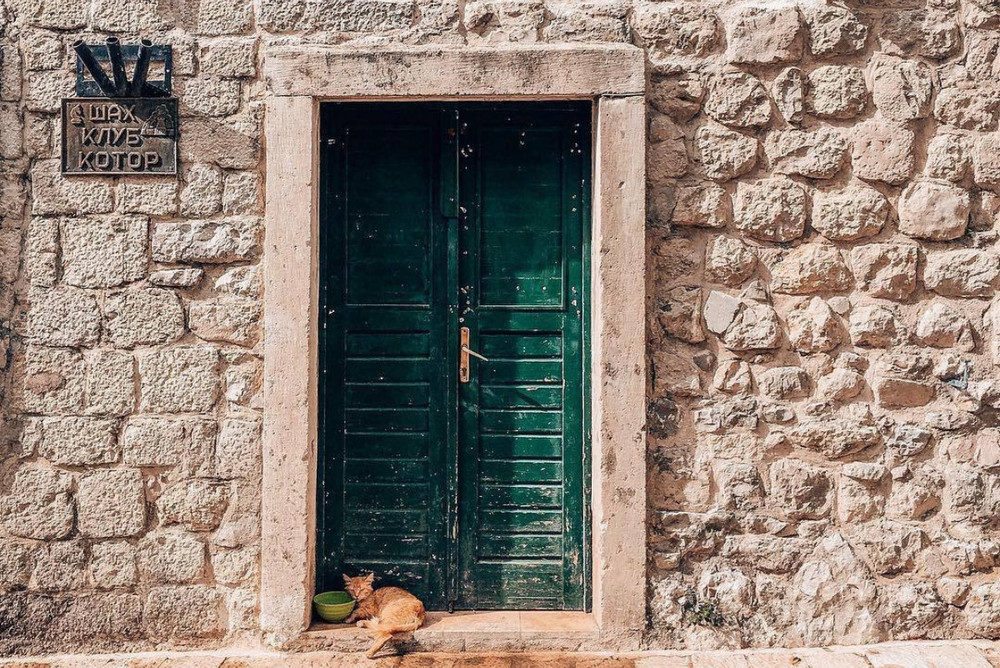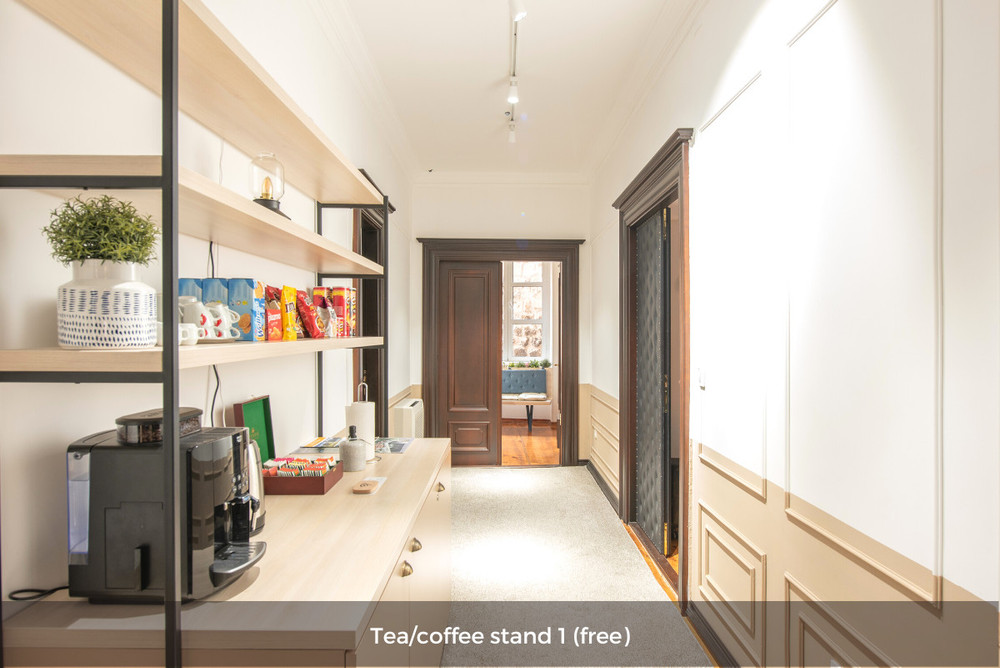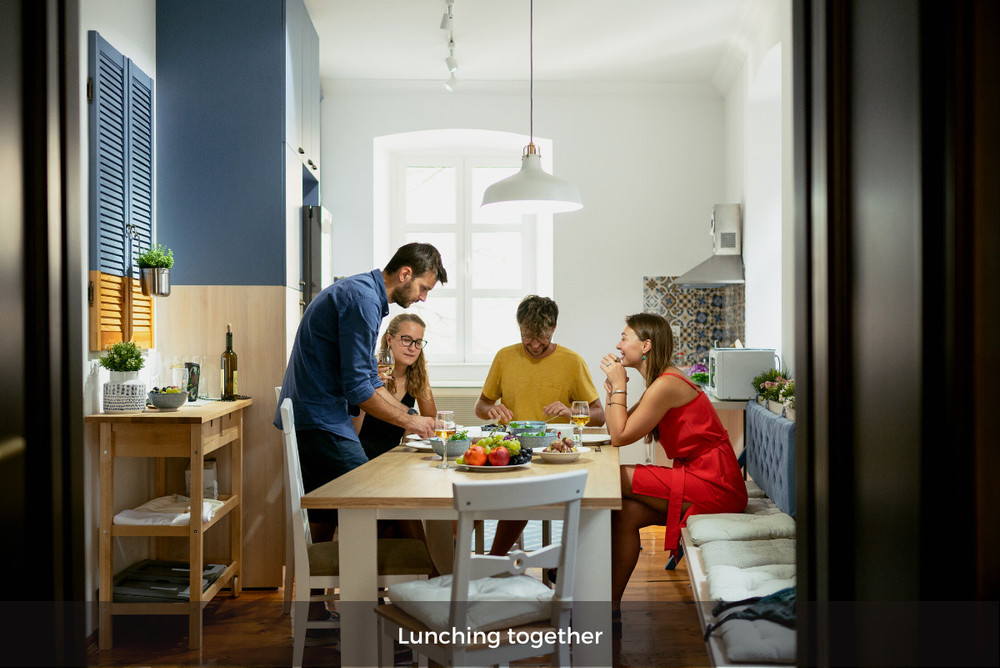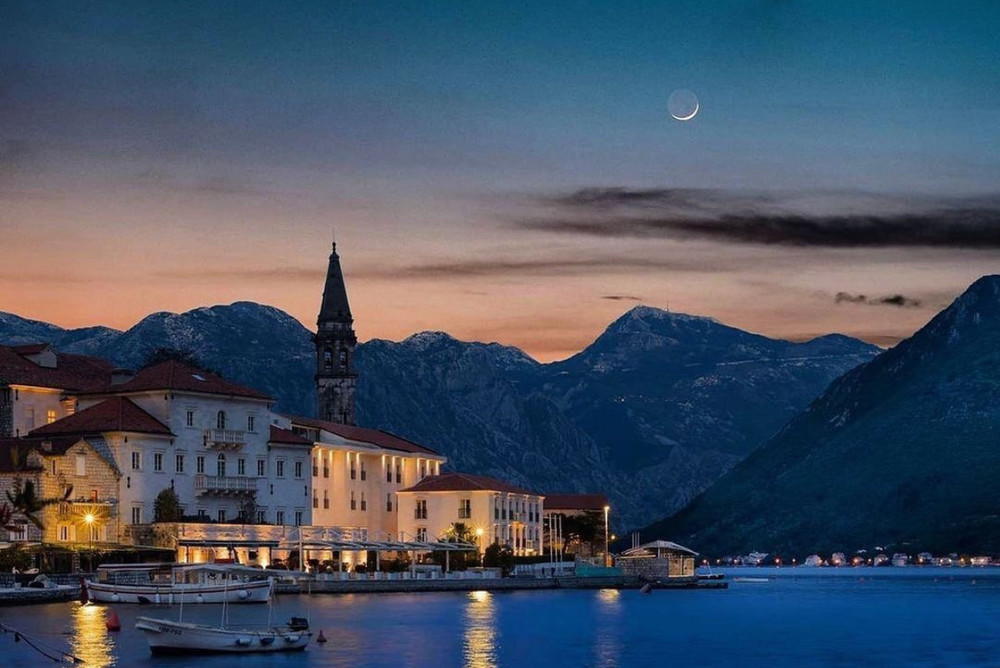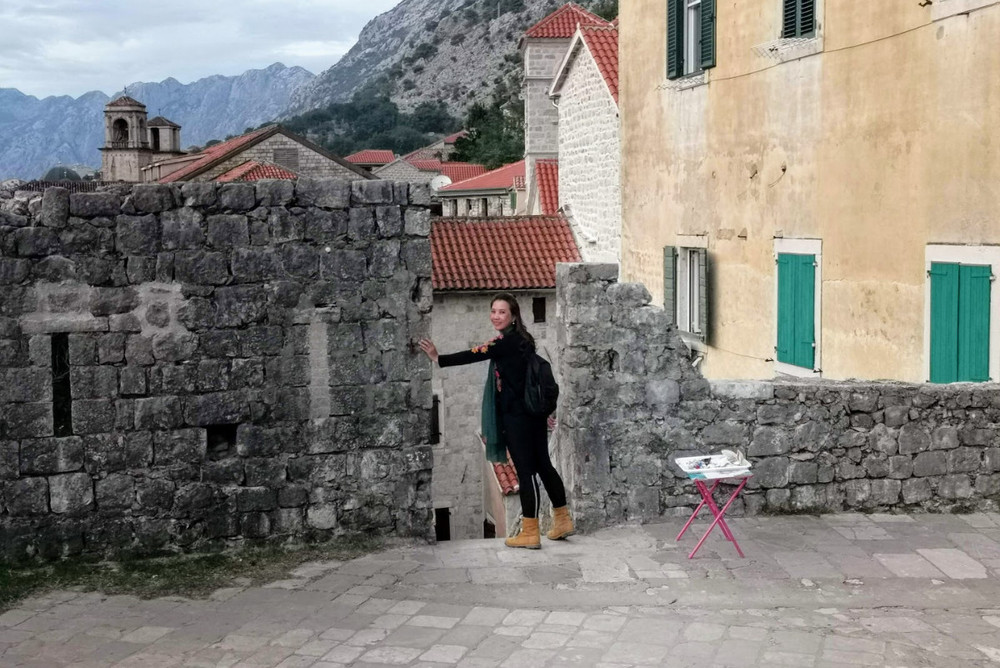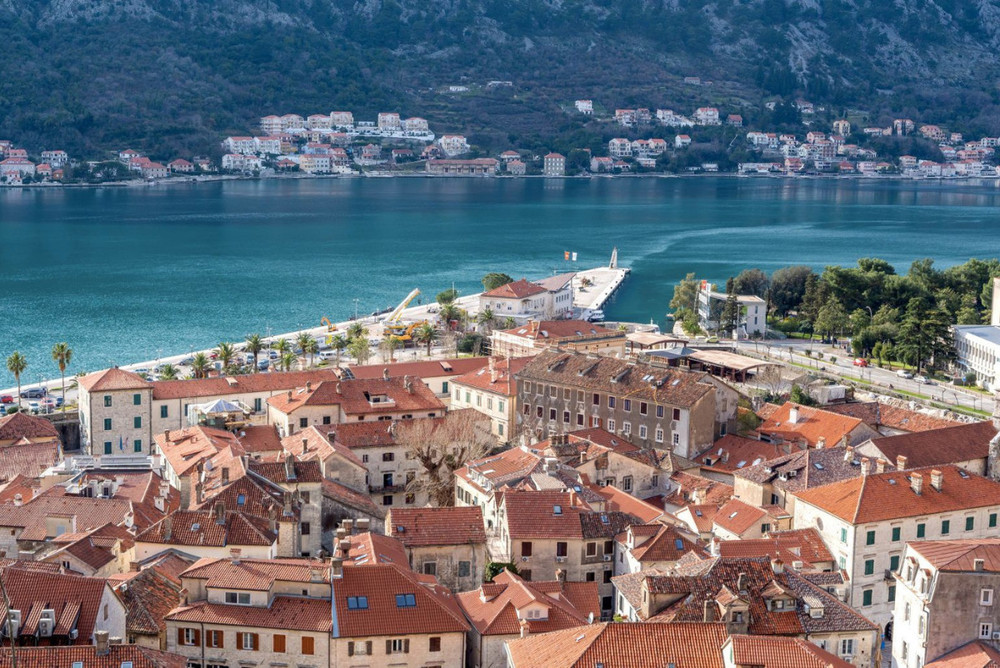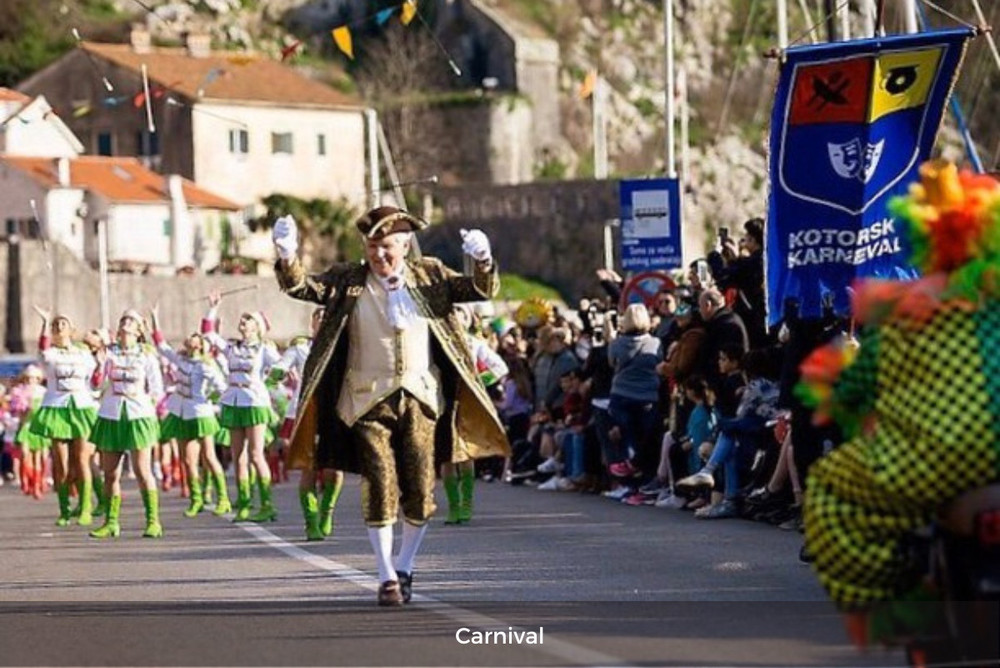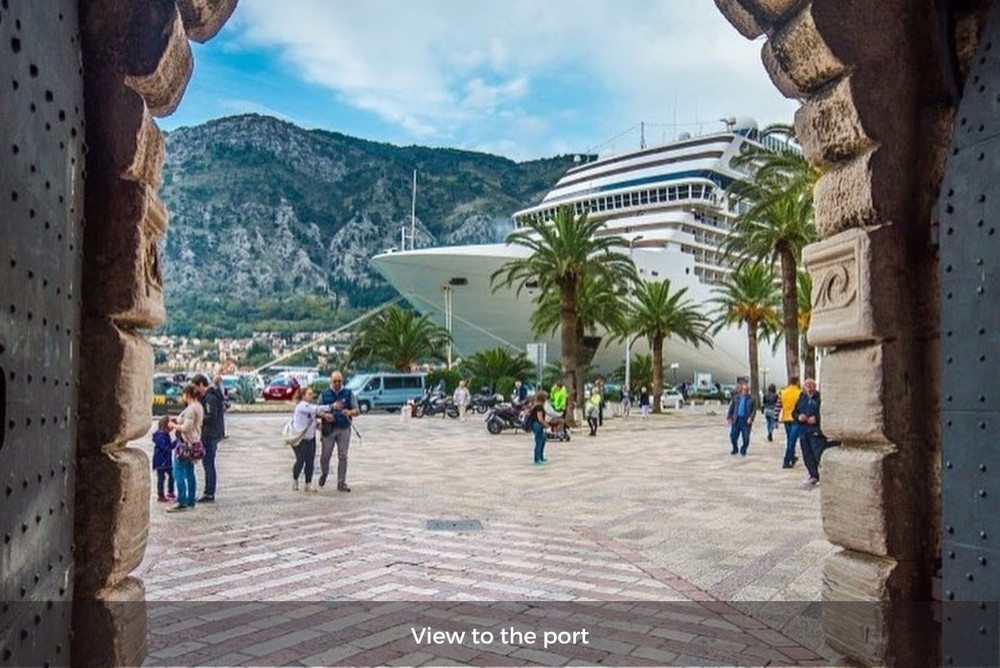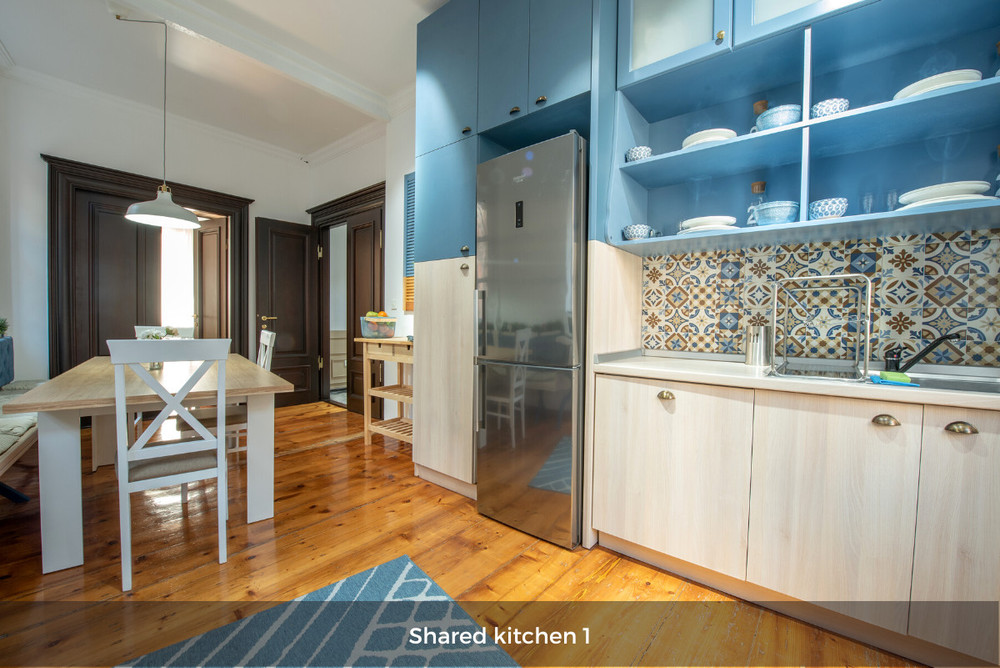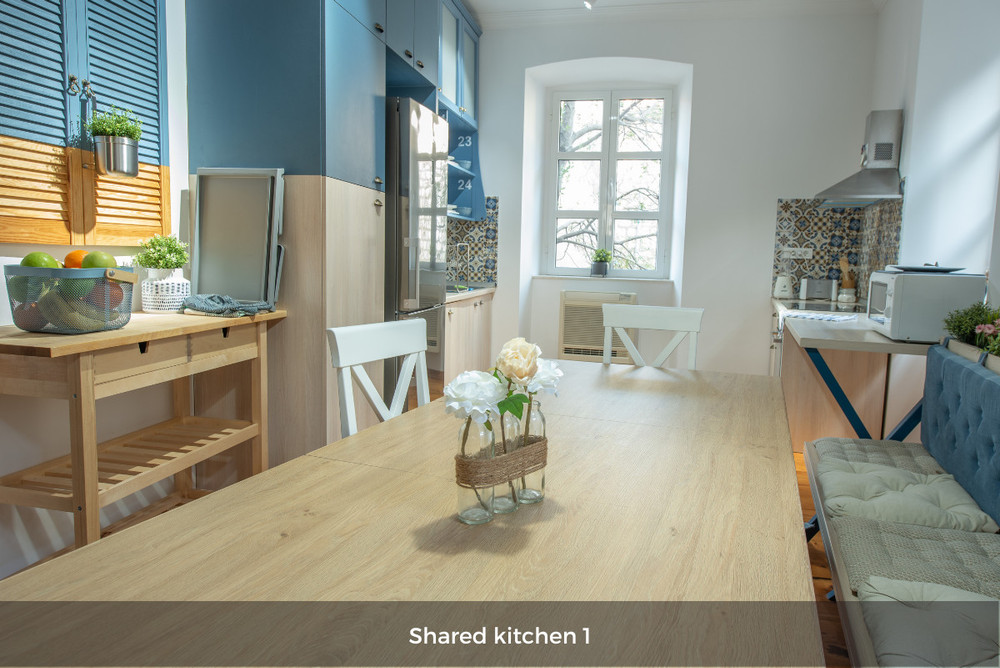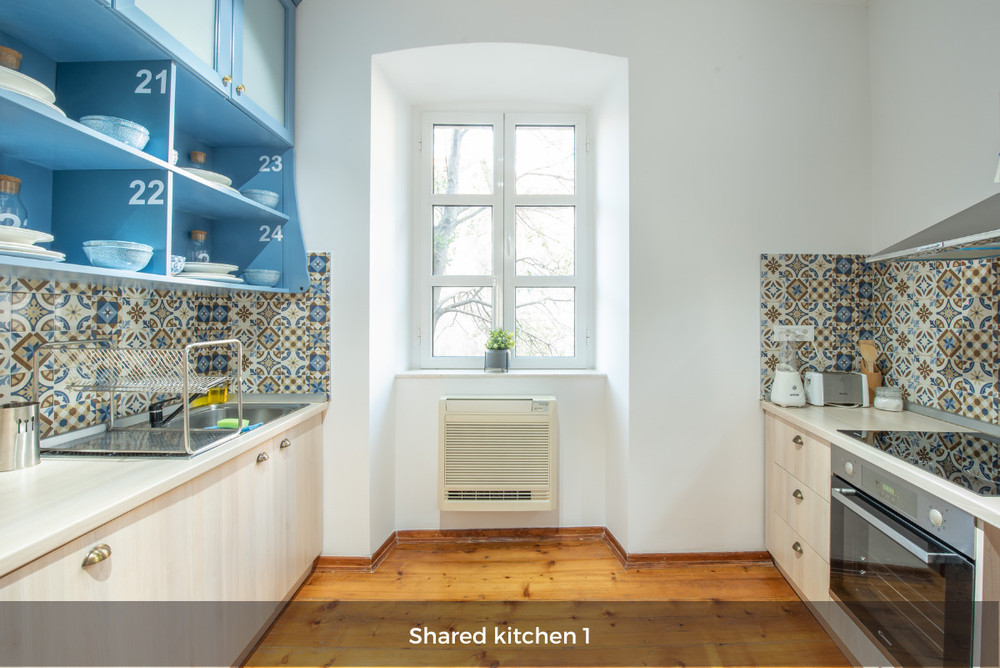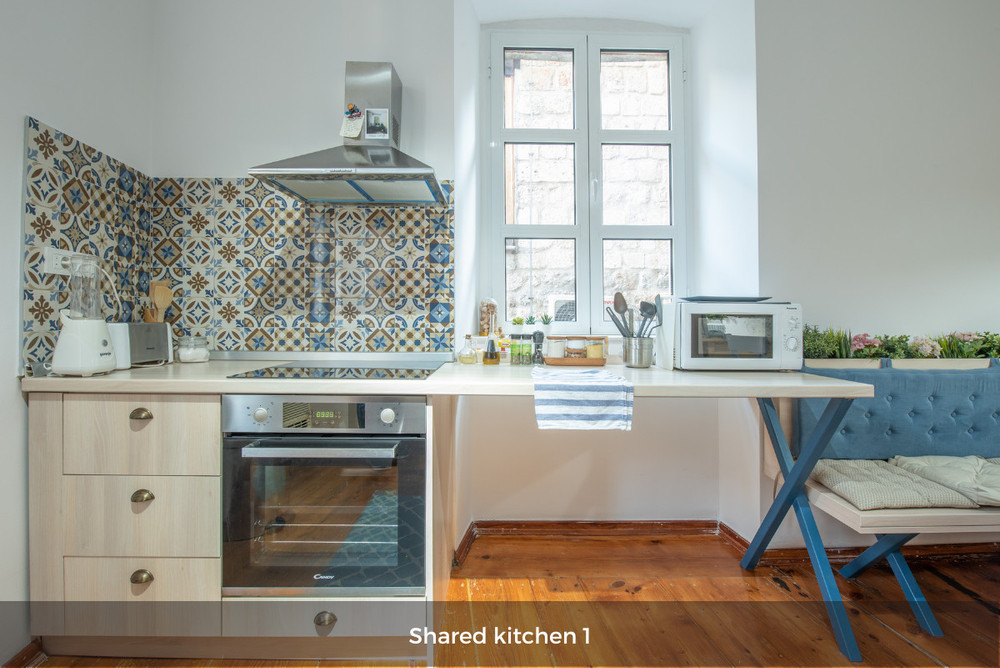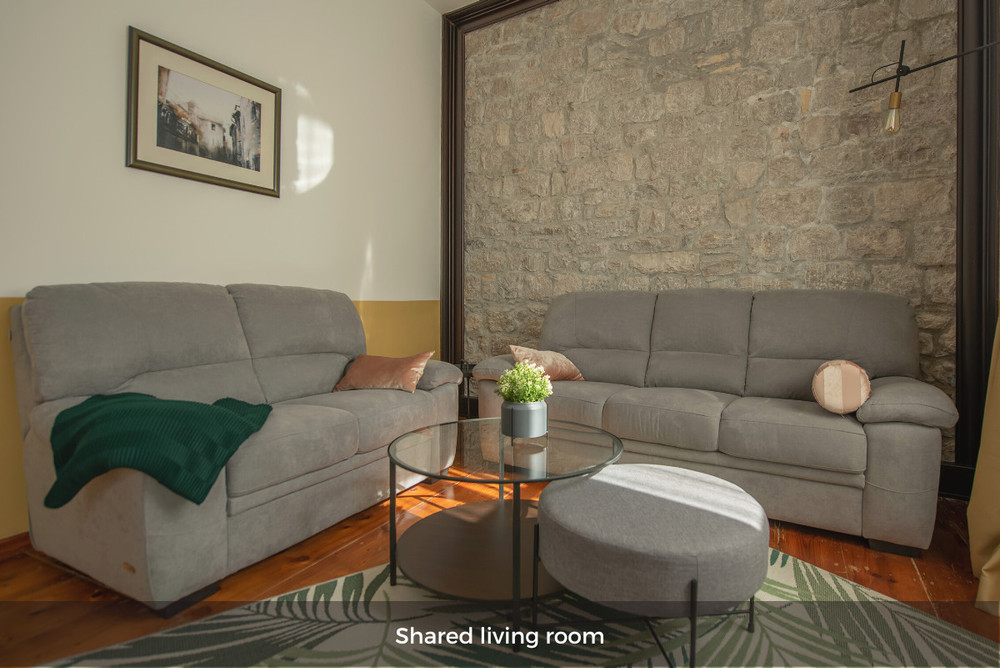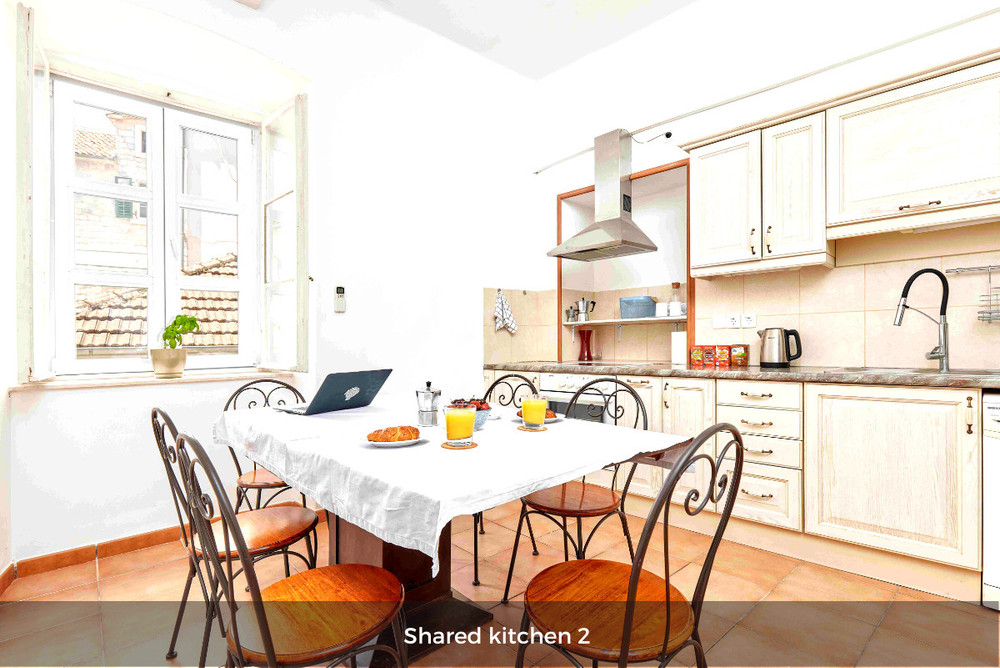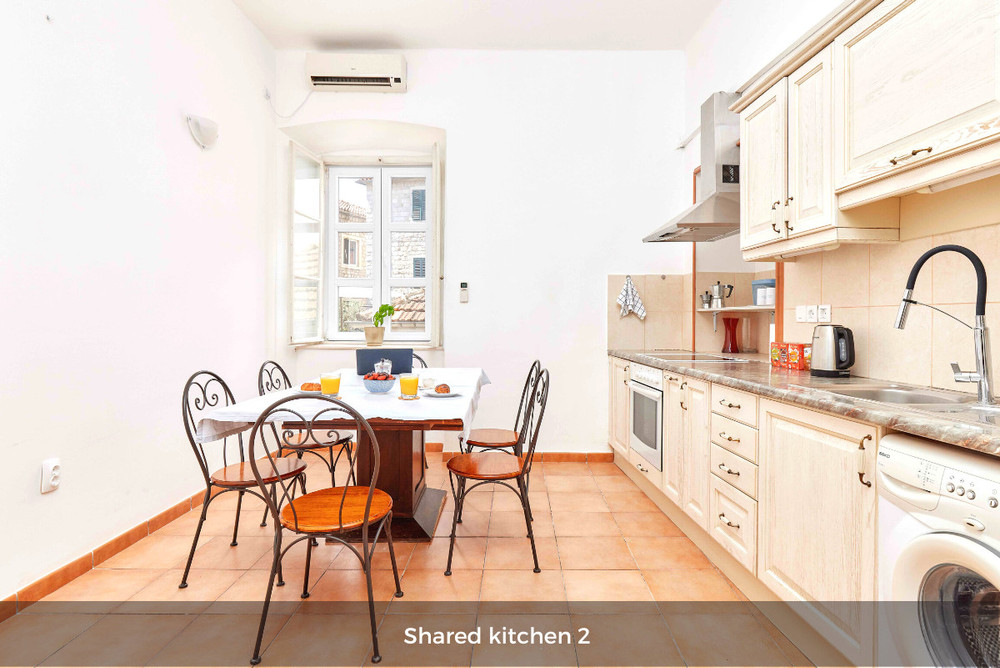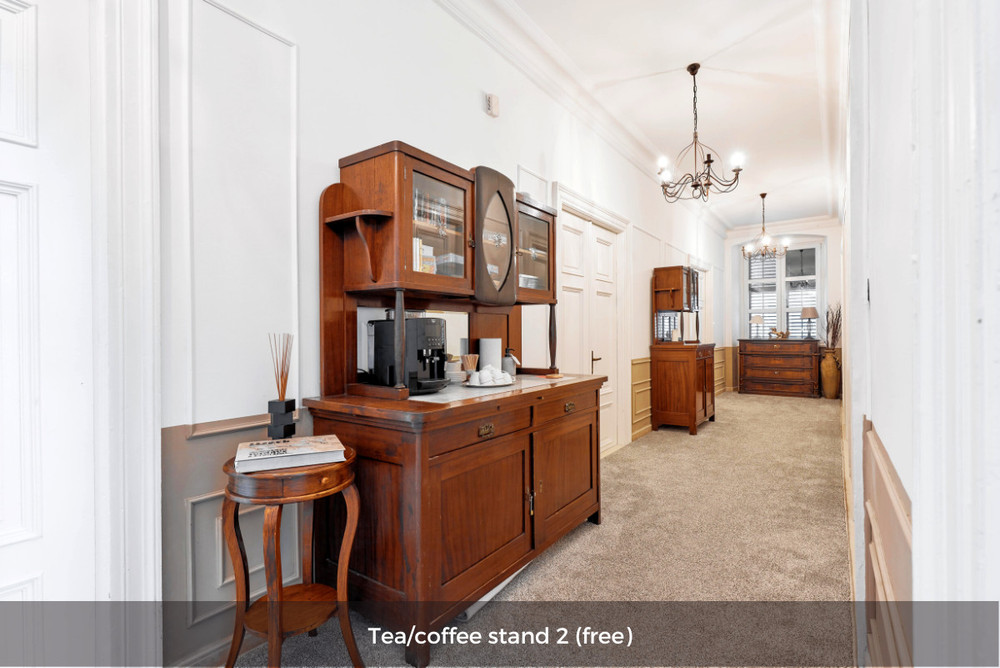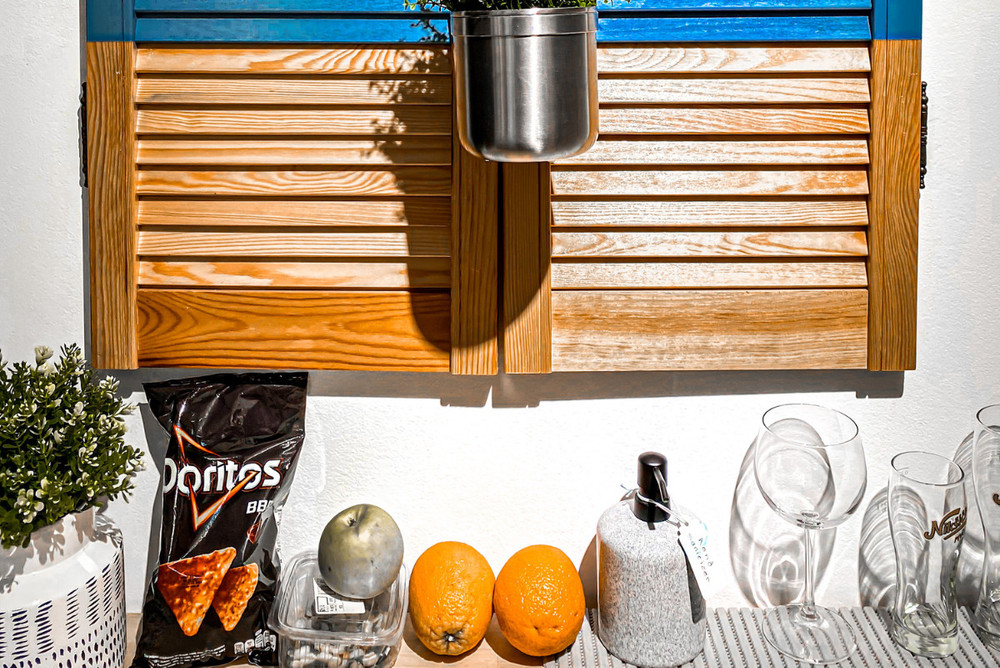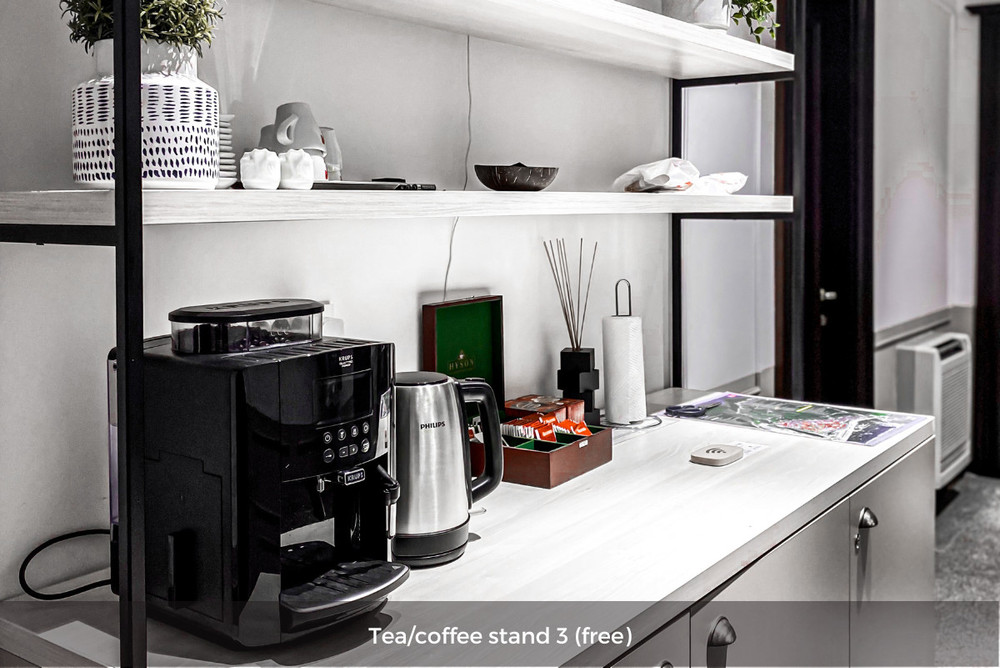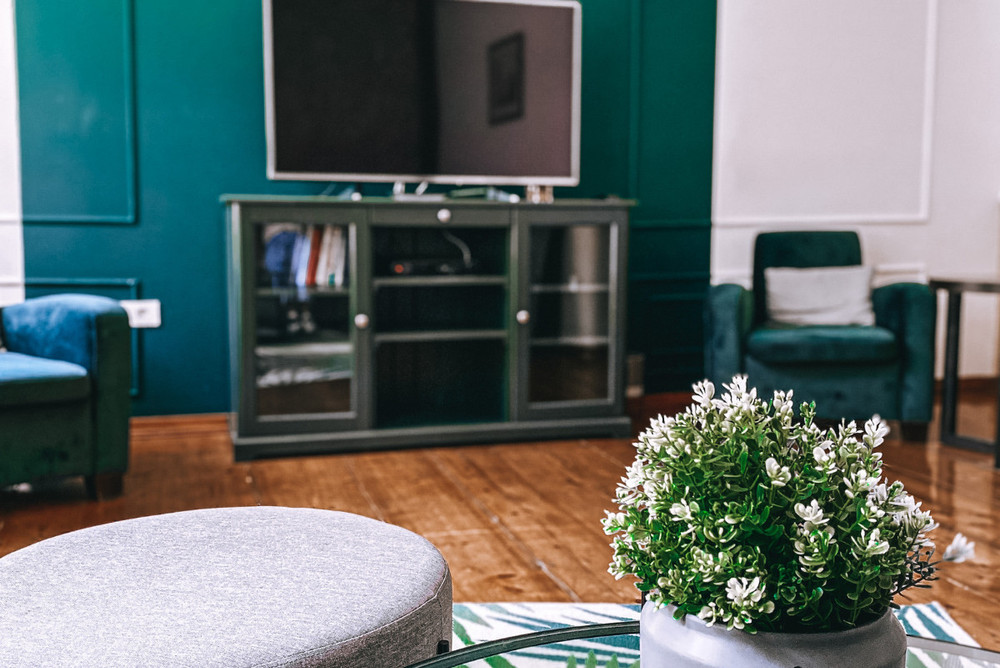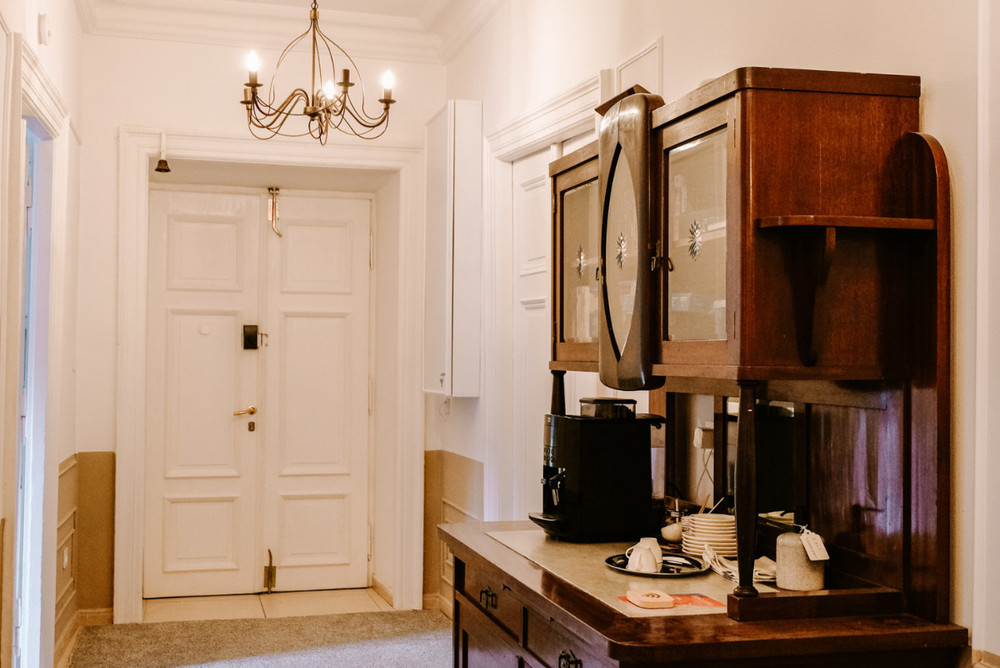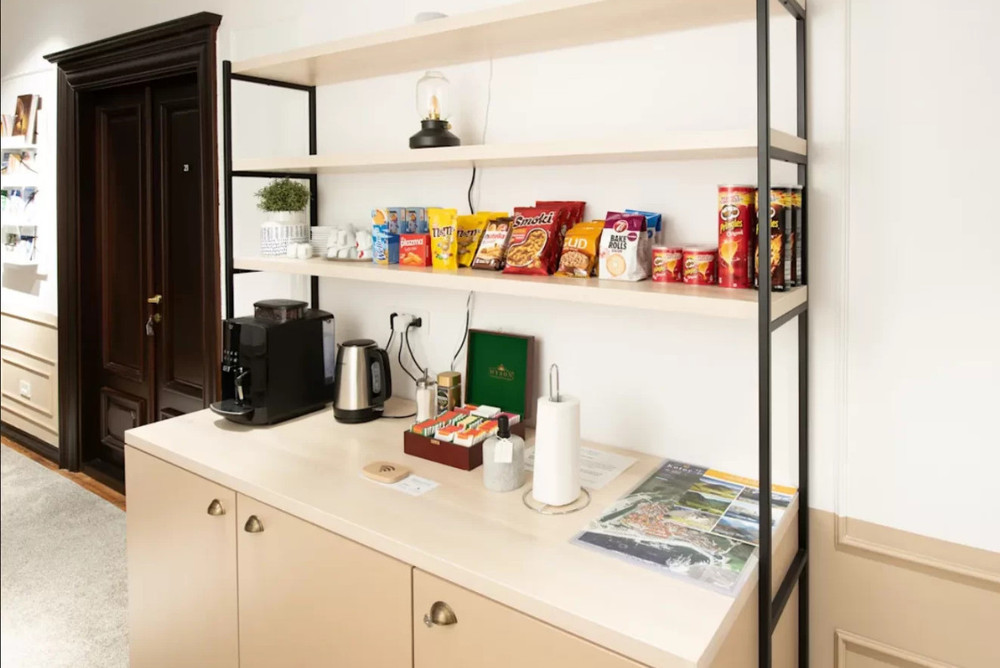 Coliving in a medieval town - Double room 1
€252/month
Property by
Hassle-free accommodation assistance with Citizen Remote
Book a Call
Stay

About the accommodation
Located on the first floor, this modern 16m2 room with a king size bed and beautiful hardwood floors is the right choice for a peaceful stay.

It comes with a private bathroom equipped with a shower and it's furnished with both a spacious wardrobe and a comfy armchair paired with a footstool.

Get work done at your desk and office chair, while enjoying the sunlight coming from the large window!

Good to know:
- AC included


Up to 2 people

Property
Looking for a quiet getaway in a charming medieval town, surrounded by magnificent mountains and the Mediterranean sea? Then this coliving space in the middle of Kotor's old town is the stay you've been looking for.

SHARED SPACES
This stay is located in a 200 years old building and it was renovated to offer several cozy areas for digital nomads and remote workers to live and work at their best.

Take advantage of the communal kitchen to prepare your meals - alone or with other people. Enjoy a laugh in one of the lounge/TV areas, while watching your favorite Netflix show since the stay has a full subscription available to the guests.

A coworking space isn't available just yet, however the hosts have booked a few places in a new co-working space that will be open from October 2021. The co-working area is just a 2-minute walk from us

COMMUNITY & ACTIVITIES
This coliving is all about welcoming a wide diversity of professionals and presenting them with the facilities and activities to connect with each other.

The usual community dinners are a great opportunity for the guests to prepare meals together and even share recipes from their home countries. If you're up to even more socialization, the lounge/TV areas are more than welcome to organize social gatherings such as movie nights or board games!

The hosts also organize yoga classes, group training, SUP, kayak tours and hikes in the beautiful mountains surrounding the stay.

VISION
This coliving space has the inherent belief that sharing a mutual space with like-minded people in an inspiring surrounding with a clean and pristine nature results in funky creativity, boosted productivity, and so-wanted conviviality.

It strives to bring a diverse community of professionals to Kotor all year round, yet at the same time, providing them with inspiring and productive working conditions while having a chance to meet new people, interact with locals, and explore the surroundings. Just remember to live by their community values: be open, be respectful, give a hand, keep learning, think green, and stay foolish.

GOOD TO KNOW
Important:
- Up to 13 rooms, occupying 3 apartments
- 1 min walk to the closest grocery store/restaurant
- Netflix subscription in lounge area
- On-site laundry
- 24/7 online concierge
- Full-pedestrian town

Included in the price:
- Bedroom essentials

Work features
- Great WiFi (25-100 Mbps down)
- Both shared and private workspaces

Home features
- Shared kitchen
- Washing machine
- Vegetarian friendly
- Vegan friendly
- Children friendly
- Pet friendly
- A/C

Activities available onsite
- Conferences
- Creative hub activities


Area

Activities in the area
- Hiking
- Swimming
- SUP
- Climbing
- Trail running
- Kayaking
- Canyoning
- Cycling
- Birdwatching
- Sailing

Flora and fauna
Montenegro is located in the Balkan West central region in the Dinaric Alps' Southern end and its flora and fauna are very rich and diverse.

FLORA
The flora of Montenegro is one of the most diverse of any comparable-sized temperate or subtropical region in the world. Inland, the lower reaches of valleys and canyons are characterized by deciduous forest including ash (Fraxinus excelsior) and various species of oak. At higher levels these increasingly give way to beech (Fagus sylvatica) and then conifers. Fun fact: The country hosts the world's oldest olive tree.

FAUNA
The sparsely populated country is a vast wildlife ecosystem. There is a variety of predatory wild animals, peaceful creatures, insects, fish, and birds. You can find over three hundred animal species, including some that are rare elsewhere. Montenegro is the only country in Europe with the bird sanctuary hosting a pelican breeding site. The lake ranges in carp and trout and its usual guests are herons, sea ravens and black ibises.

The wild truly run free in Montenegro. You'll find wildlife that includes wolves, bears, snakes. The country is also considered a Mecca for bird watchers and its official animal is the imperial eagle!

Social ecosystem
EXPERIENCE THE LOCAL LIFE
The old town of Kotor is a magical Montenegrin town located at the base of the Bay of Kotor with a great number of monuments of medieval architecture: churches, cathedrals, palaces, and museums. Its beauty is complemented with the multitude of narrow streets, squares, and markets.

The first time you enter the old town you may feel like you are in a maze trying to find your way out - the first thing to do is to get a map! The most enjoyable way to experience Kotor is to walk through the winding streets and see what you can discover on foot.

While you are walking through the narrow roads of this medieval town, you'll get the feeling of going back in time. One of the best ways to enrich this atmosphere is eating cevapi, a traditional Montenegrin cuisine, to feel like a local.

To experience the stunning view over Kotor, skip the 8€ entry fee and instead of hiking from the old town make a five minute detour to the "Kotor Fortress Trail" just outside of the city walls and hike for free.

Local legends say Kotor was built with the help of the Greek fairy Alkima and some say you can find her living in the Vilenica cave, high in the hills of Mount Sveti Ivan near Pestingrad, where she waits for Poseidon to forgive her.

Don't forget to adventure yourself in one of the many sports the town offers, such as swimming, climbing, trail running, cycling, birdwatching and sailing.


DIVE INTO THE DIGITAL NOMAD SCENE
Montenegro is still a bit off the radar for digital nomads, but that has been gradually changing and it deserves to be much higher on the list - for both its lifestyle and incredible nature.

Co-working is relatively new there but there are a few spaces:
- Tivat has the Innovation Center at Porto Montenegro, plus Playworking (a co-working and co-living space on the Luštica Peninsula) - both under 20 min away by car
- Herceg Novi has Kolektiv Novi (1h away by car)
- Podgorica has three co-working spaces: Digitalna Fabrika (which is completely free), WorkHub and Nest (1h30 away by car)

As it's a small country, and a pretty unknown destination for nomads, there aren't a lot of English-speaking meetups so it's a better destination for exploring nature or putting your head down and getting work done. That said, the area around Tivat and Kotor tends to have the most English-speaking nomads and expats who moved to Montenegro by choice.

If you're keen on enjoying your accommodation, the stay organizes both international conferences and creative hub activities to all digital nomads and remote workers in the area.


Practical

How to get there
Closest airport: Tivat
How to get to the accommodation from the airport:
- 10 min taxi ride

Old town of Kotor is a strictly pedestrian area, and the stay is located just a 2-minute walk from the main entrance.
Amenities
Rules
Cancelation policy
Strict (30-days)
You can cancel the reservation for free within 30 days before moving.
Backup accommodation
If you cancel your reservation 30 days or more before the move-in date, you'll get a refund of the entire first rent. If you cancel your reservation up to 14 days before the move-in date, you'll get a refund of half of the first rent. If you cancel your reservation less than 13 days before the move-in date, you won't get a refund of the first rent.
Frequently asked questions for this offer
What happens after I make a reservation?
Once you send a reservation request, the landlord is notified that you are interested in their offer. From that moment, they have 24 hours to approve or reject your reservation.
Landlords are mainly interested in the profile of their tenant. Do not forget to fill in all necessary information, add your profile picture, or even make a short video about yourself. Doing that will make you more attractive for the owner and your reservation will more likely get approved.
What is the standard furnishing of flats?
All the apartments on offer on Flatio must meet certain standards. We require fully furnished and equipped ones, dishes, cutlery and internet connection included.
What is a medium-term rent?
The duration of a medium-term rent is usually 1 to 12 months. Most of the landlords offer long-term rents or rents for just a few days, therefore getting a medium-term rent without Flatio is not that easy.
Can I go through the contract before I make a reservation of the housing?
You can take a look at the contract in advance and online with every offer. After you sign it, you will find it in the application My Housing.
While arranging a contract on Flatio, you do not have to worry that it could be disadvantageous for you. Our contracts are made so that we avoid all problems! All of them are the same, used by all the landlords on Flatio.
Can I see my chosen accommodation in person before I sign the lease agreement?
Your time is precious. That's why we've added a virtual tour option to our platform so you can see some of the rentals listed on Flatio from the comfort of your own home.
If a virtual tour isn't available for the accommodation you've chosen, you can contact the landlord and ask them if they're willing to give you a personal tour of the rental unit.
If you move in and find that the rented accommodation doesn't match the information on Flatio at the time the reservation request was sent to the landlord, you can withdraw from the lease agreement under certain circumstances explained in this article in our help center.
Also, under our "secure move-in" policy, we'll assist you with moving to an alternative accommodation if you report within a certain period of time that the rental unit doesn't match the ad and the landlord doesn't fix the problem immediately. You can read the details in our help center.
How can I pay?
On Flatio, you have a variety of payment methods to choose from. You can use your card, payment gateway or bank transfer. Just pick the one which suits you the most.
How can I cancel my reservation?
How you can cancel a reservation varies depending on what stage the reservation is in.
Is your reservation request still waiting for landlord approval? Then you can simply cancel it directly from your My Housing web app!
However, suppose the owner has already approved your reservation request, and you are no longer interested in it. In that case, you can still cancel the reservation before you sign the lease agreement. Just consider that you should do this only in essential cases. Because when the landlord accepts your reservation, their property is stopped being advertised, and they can lose the chance to rent their property to someone else.
Do you have an approved reservation and also a valid agreement? In order to cancel your reservation, contact Flatio customer support well in advance of your contract beginning (the specific time and amount of refund depends on the type of cancelation policy).