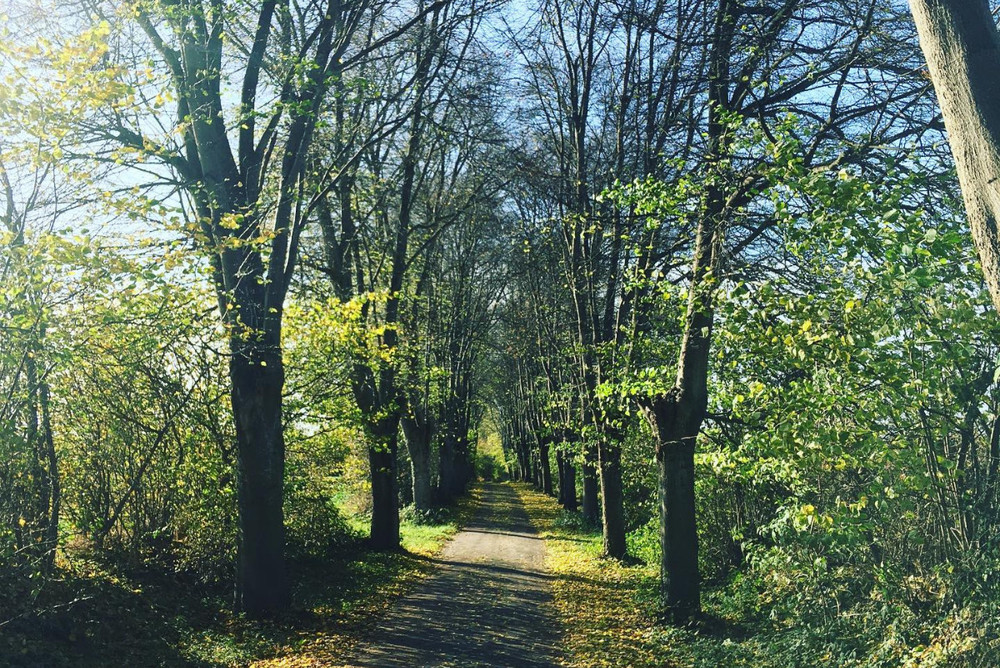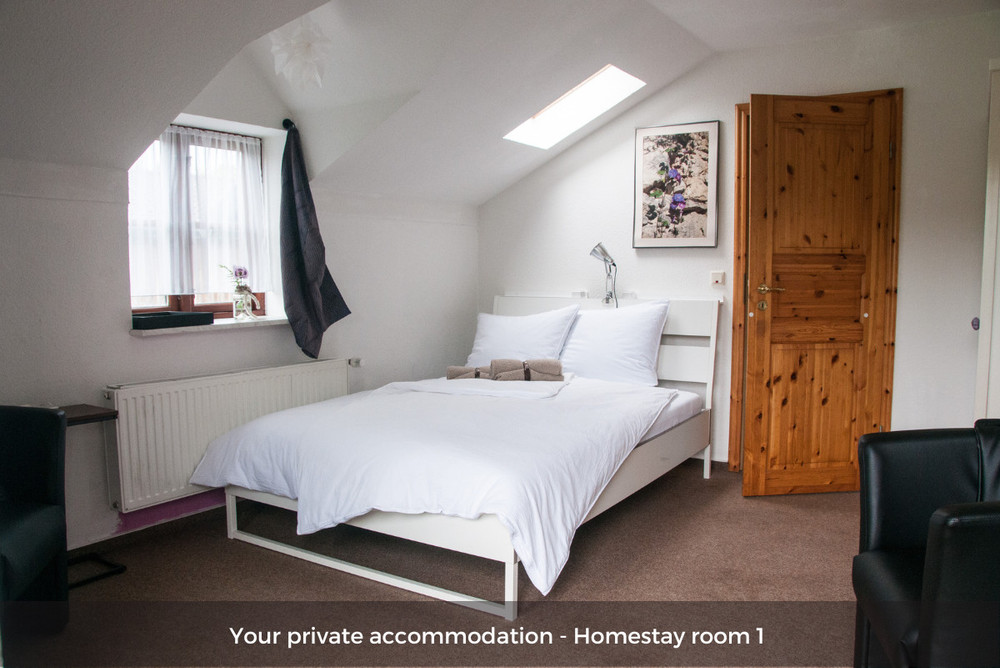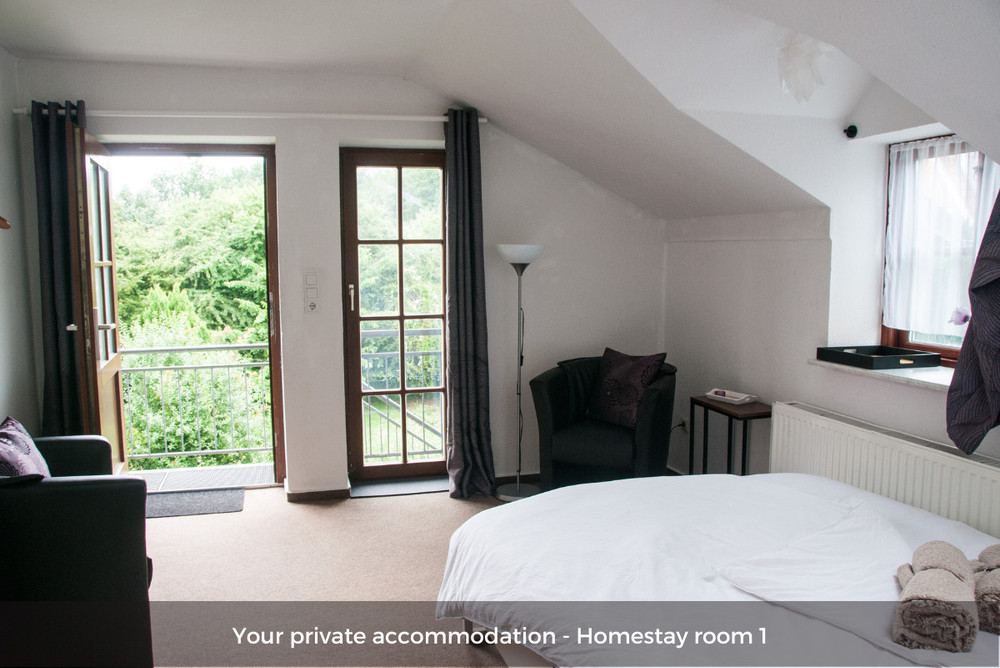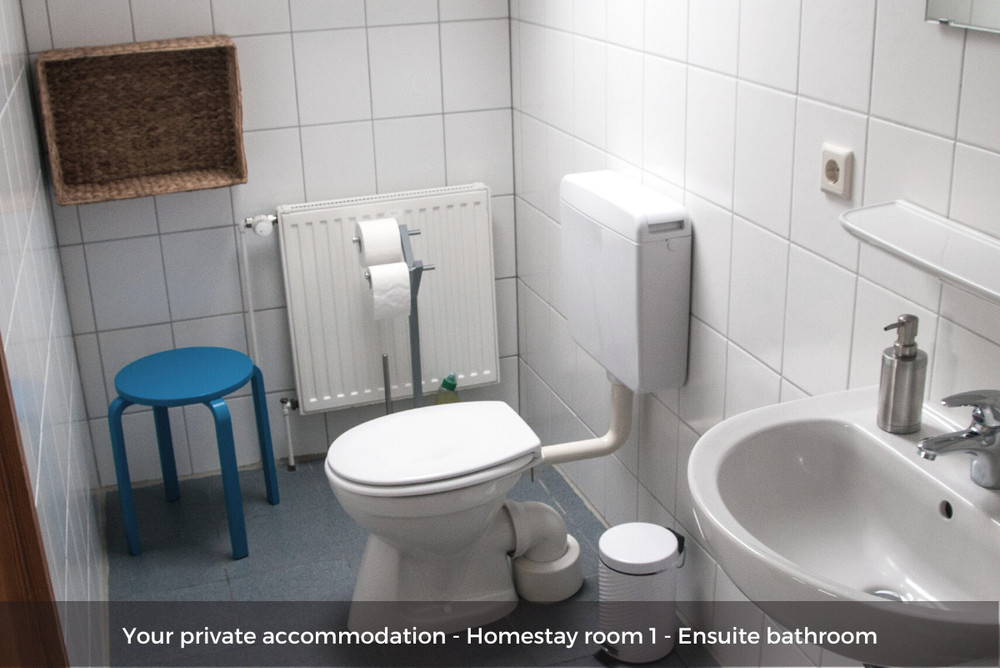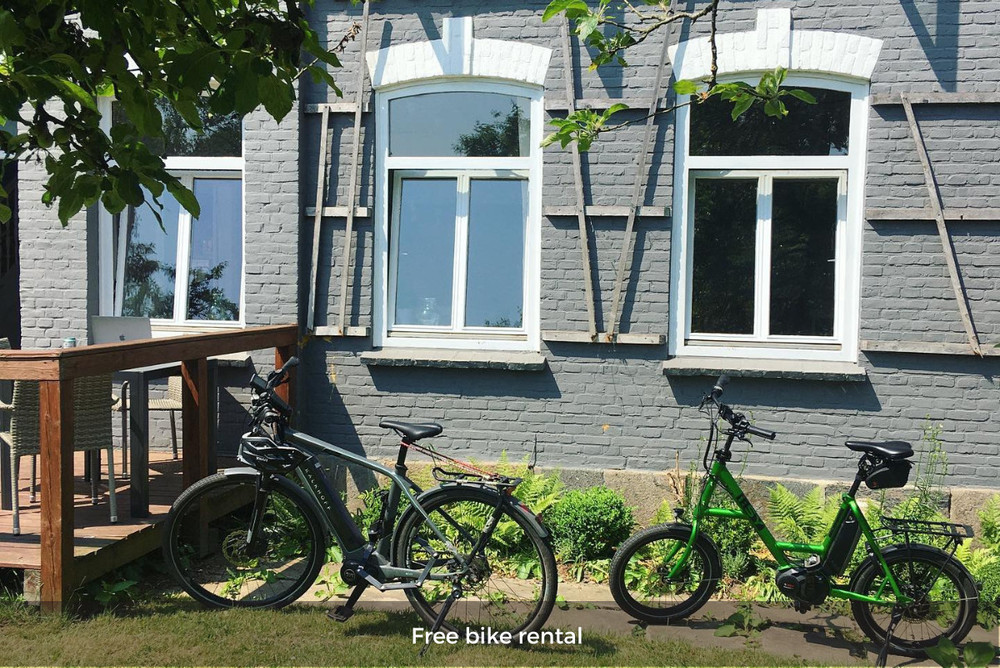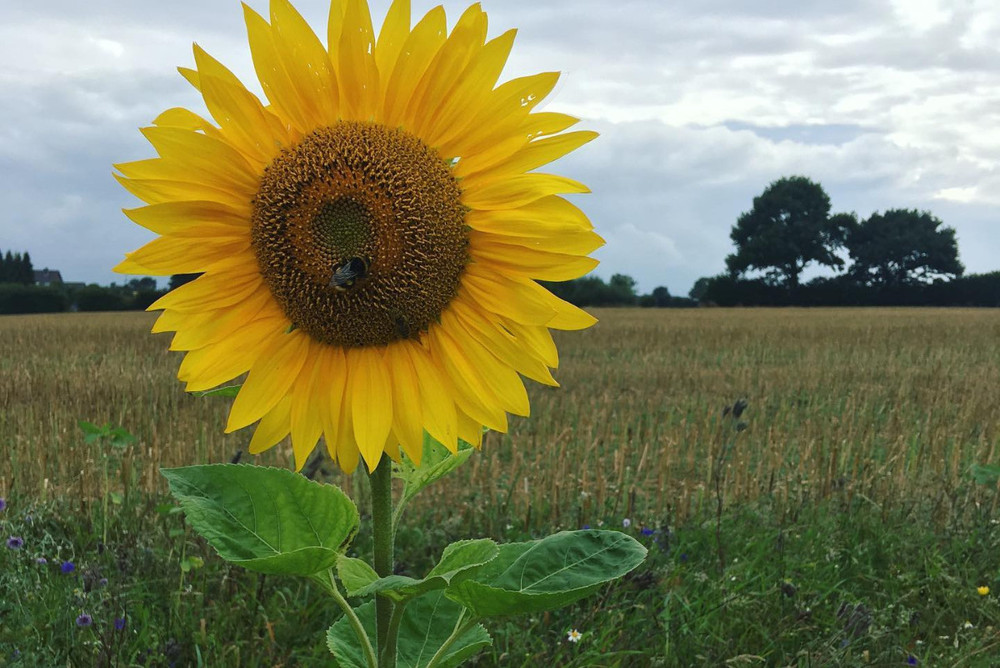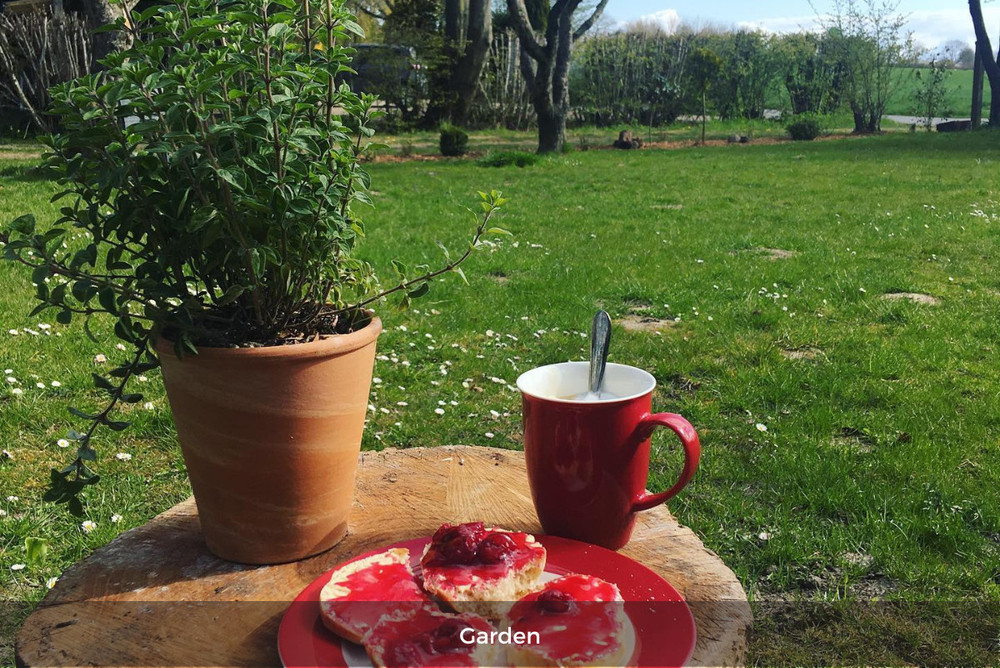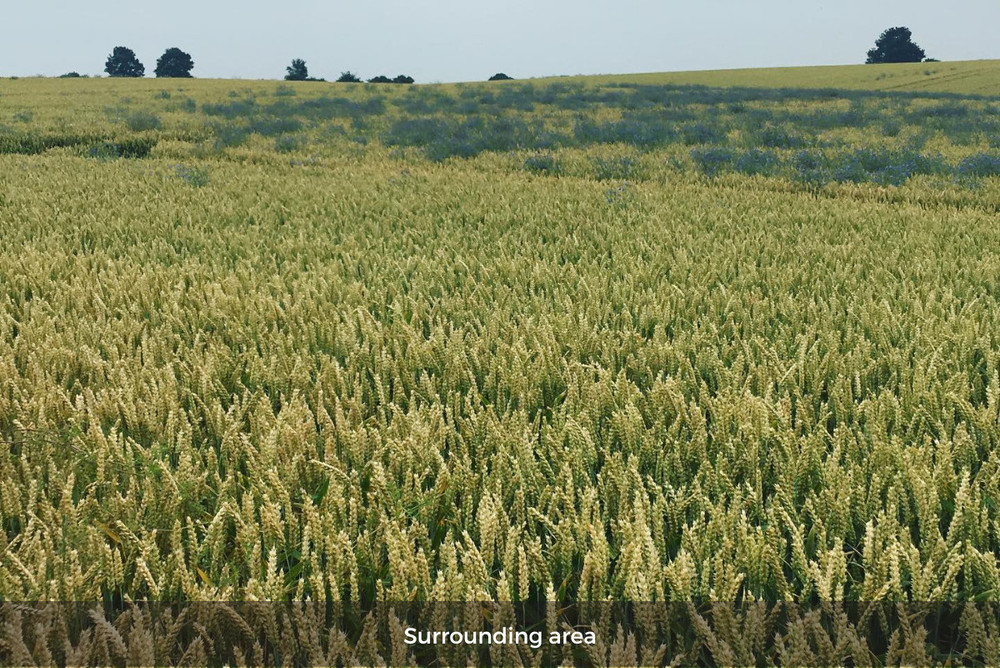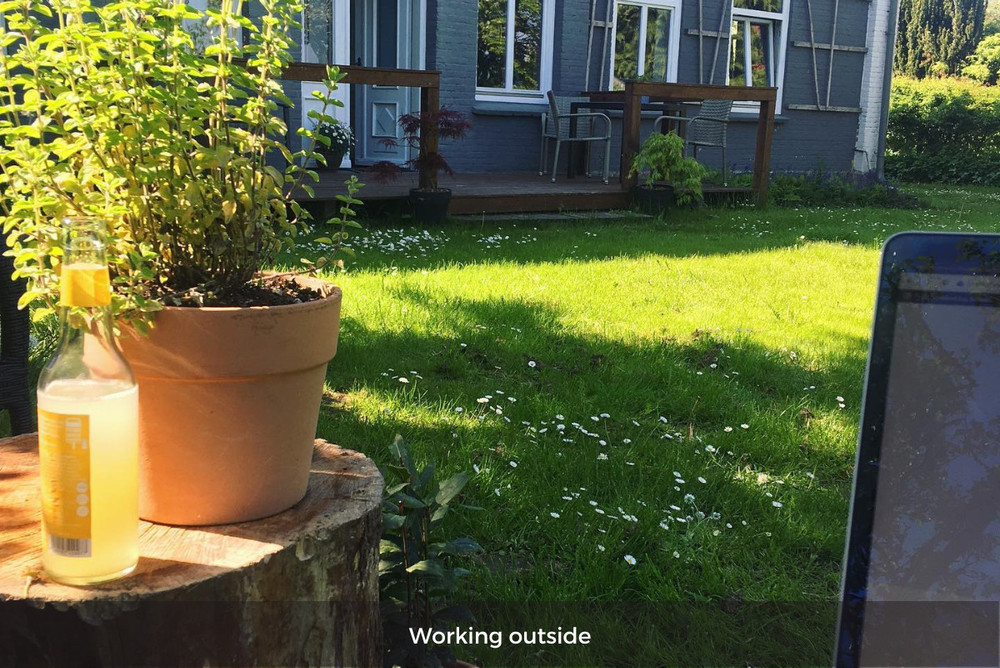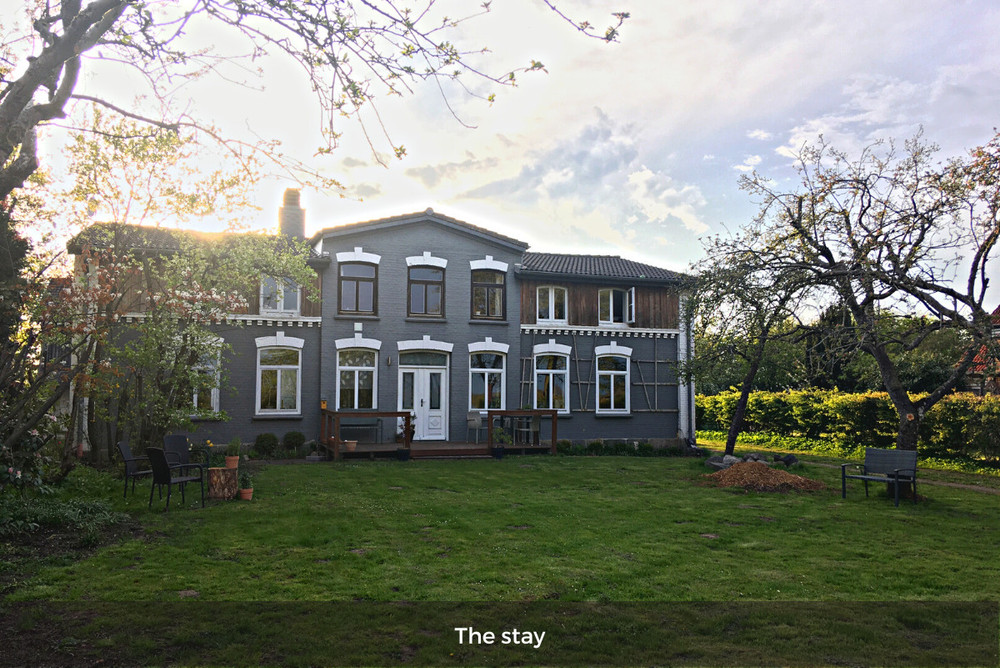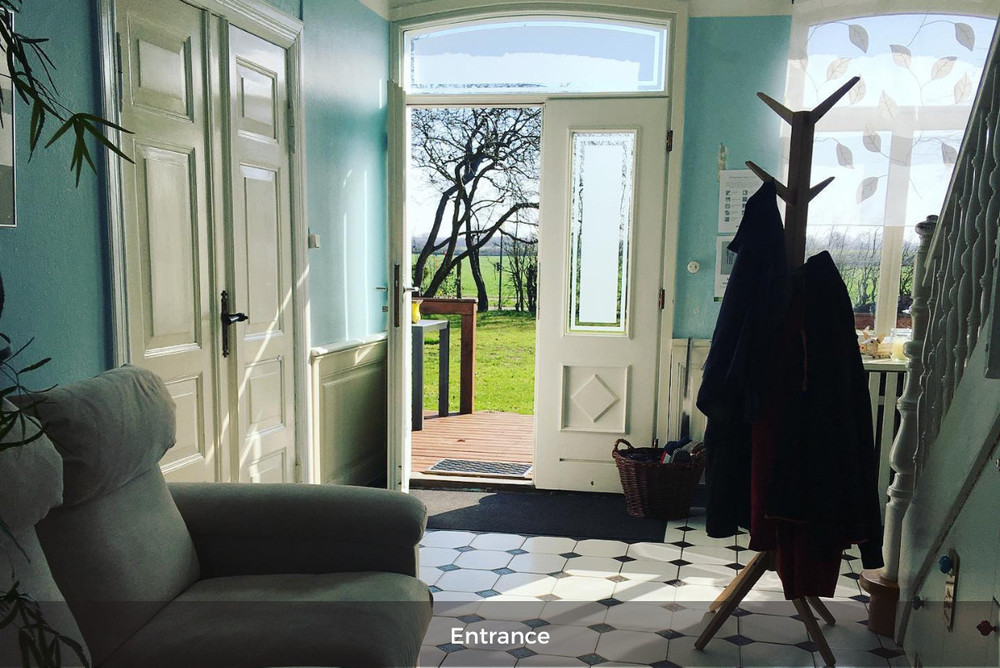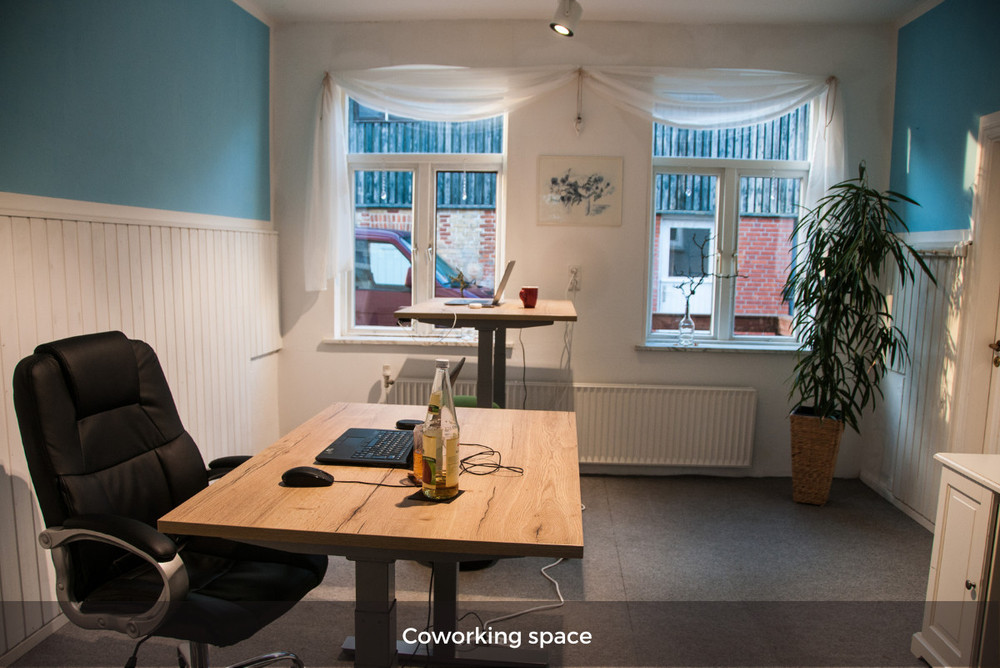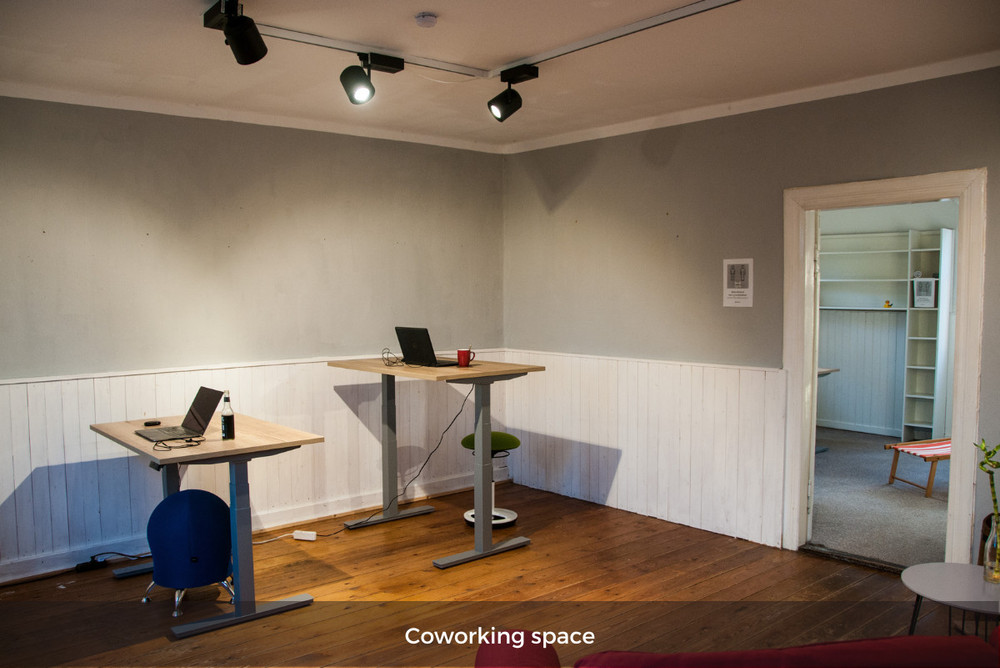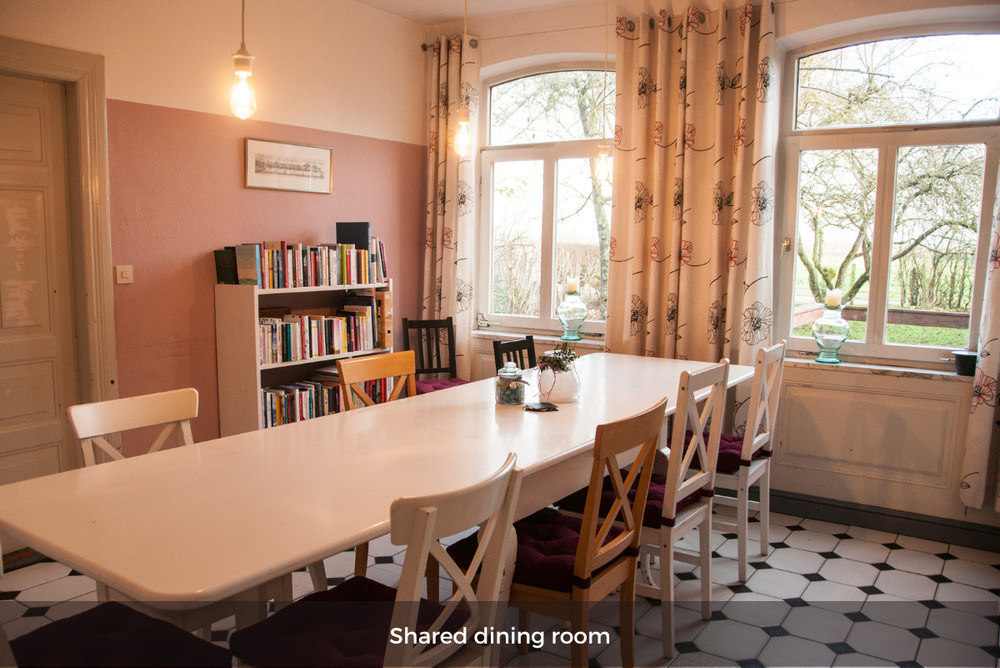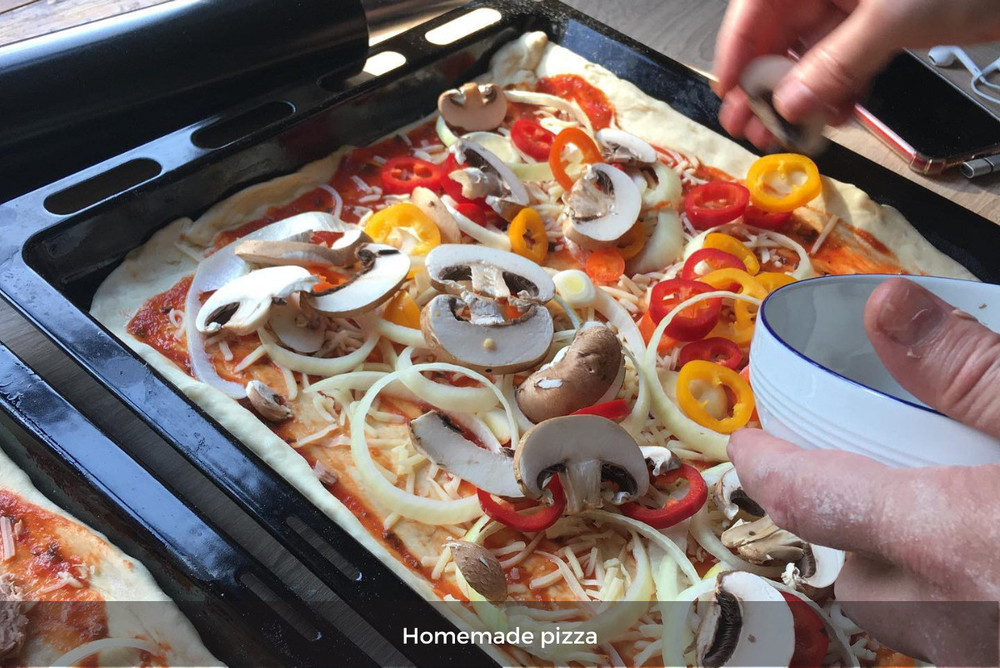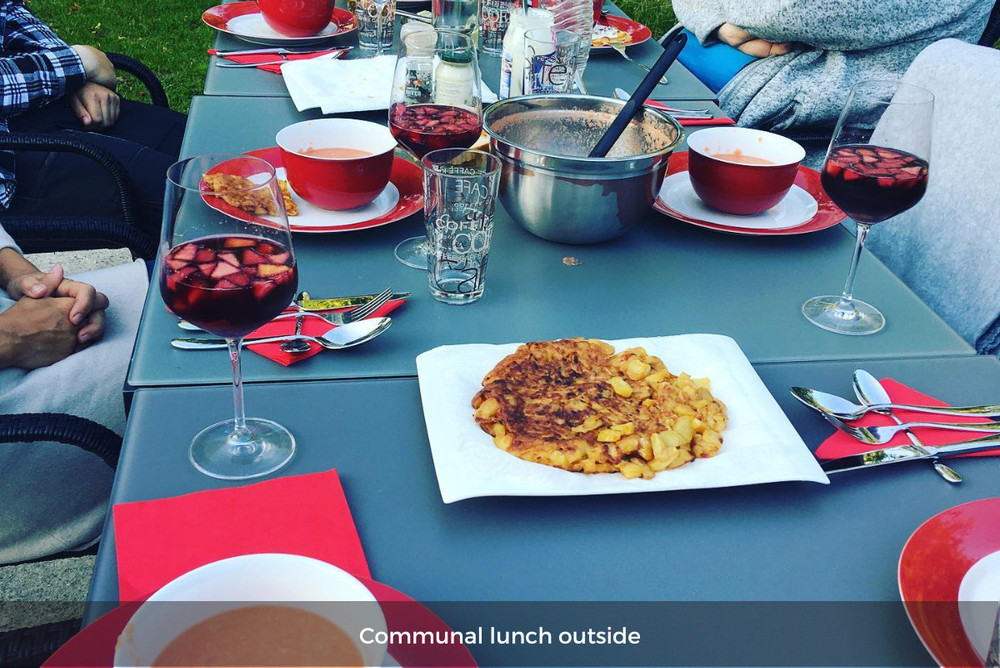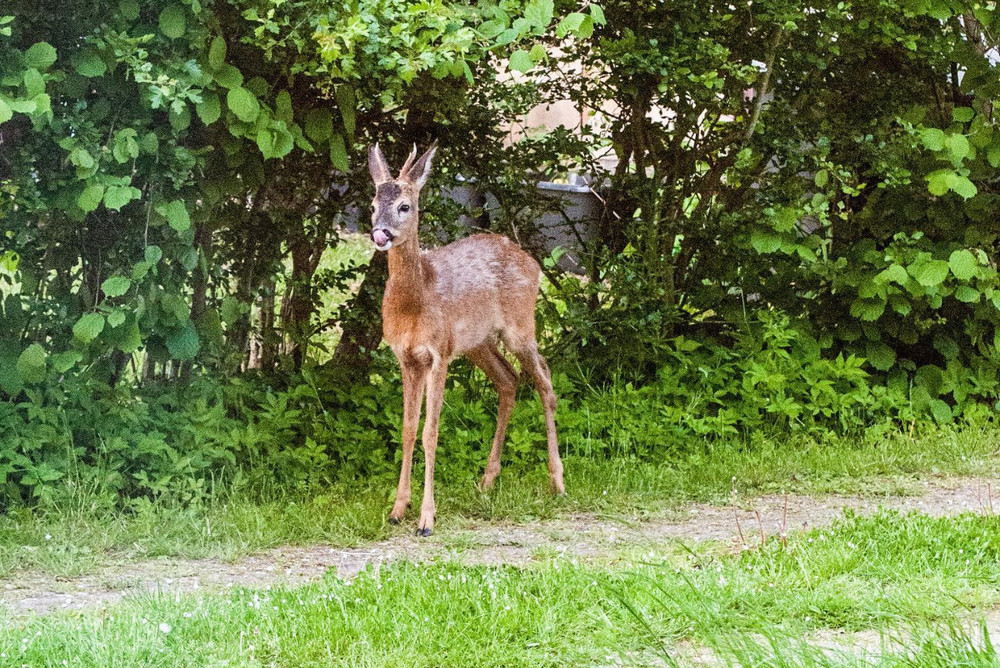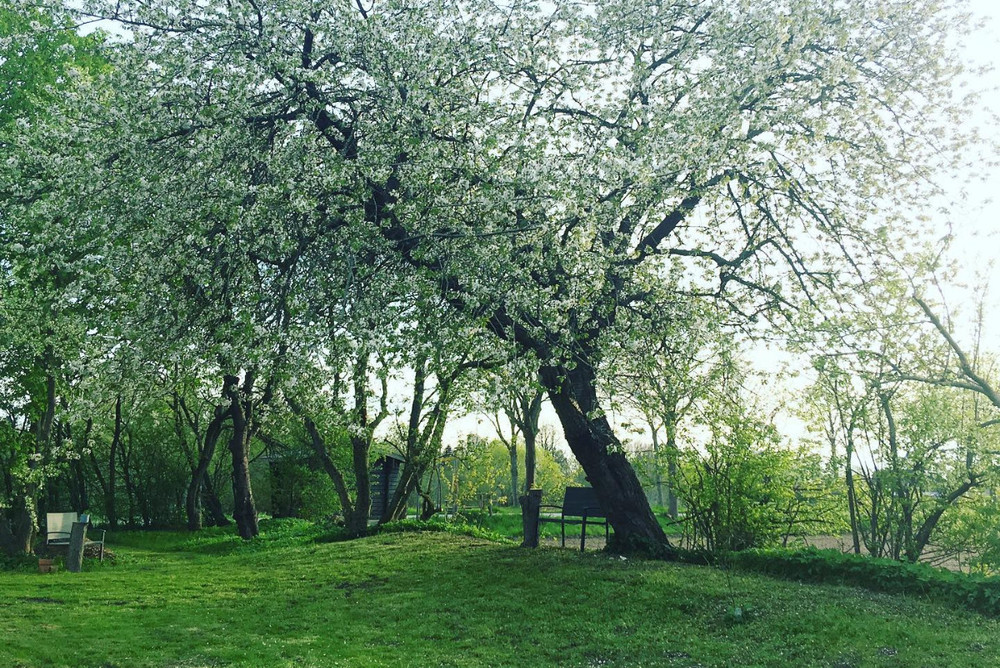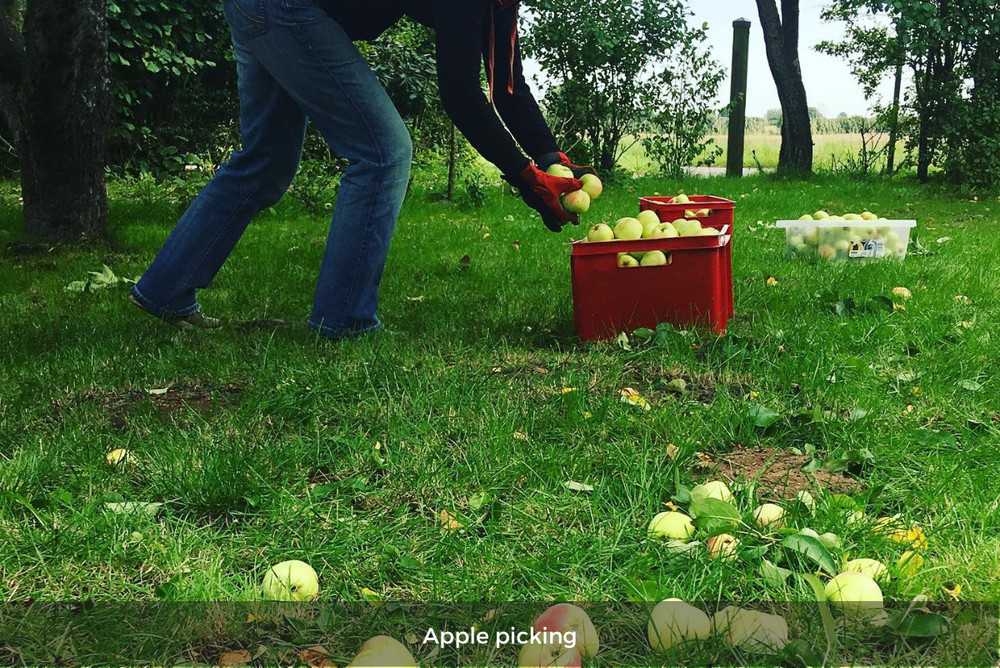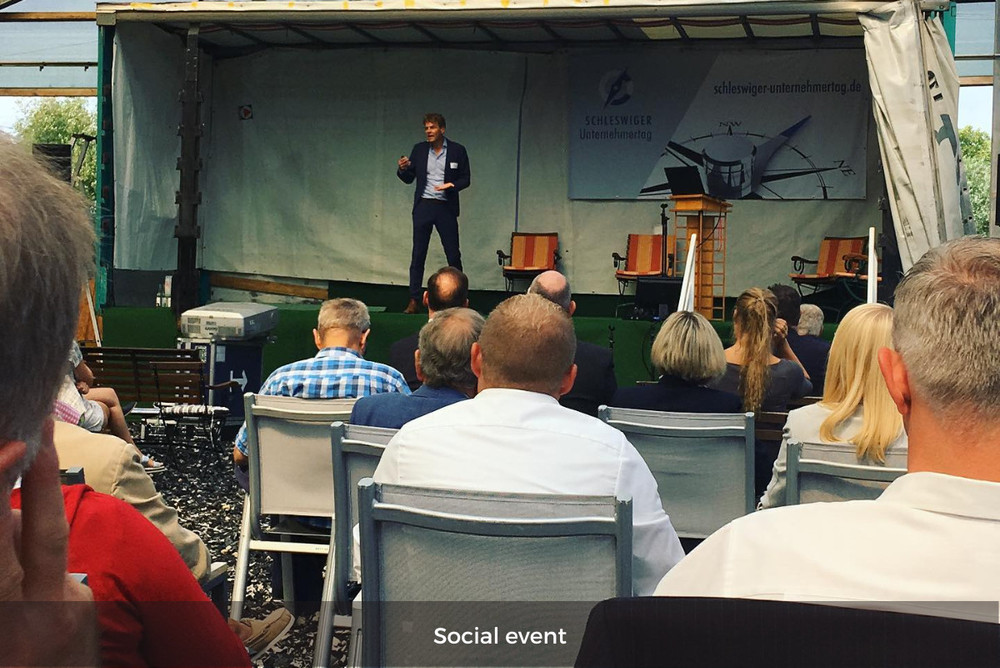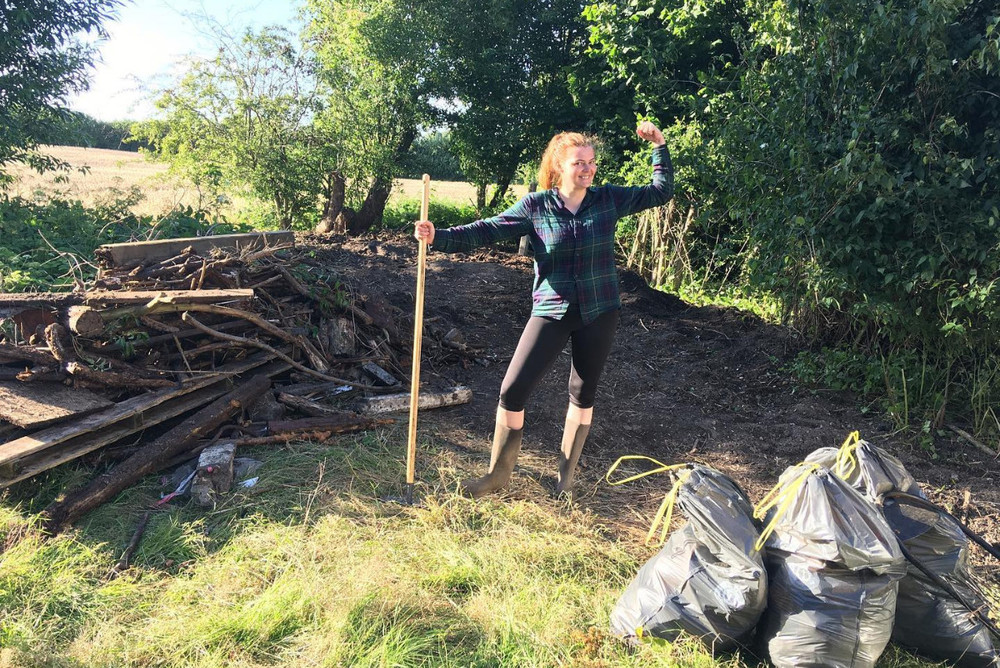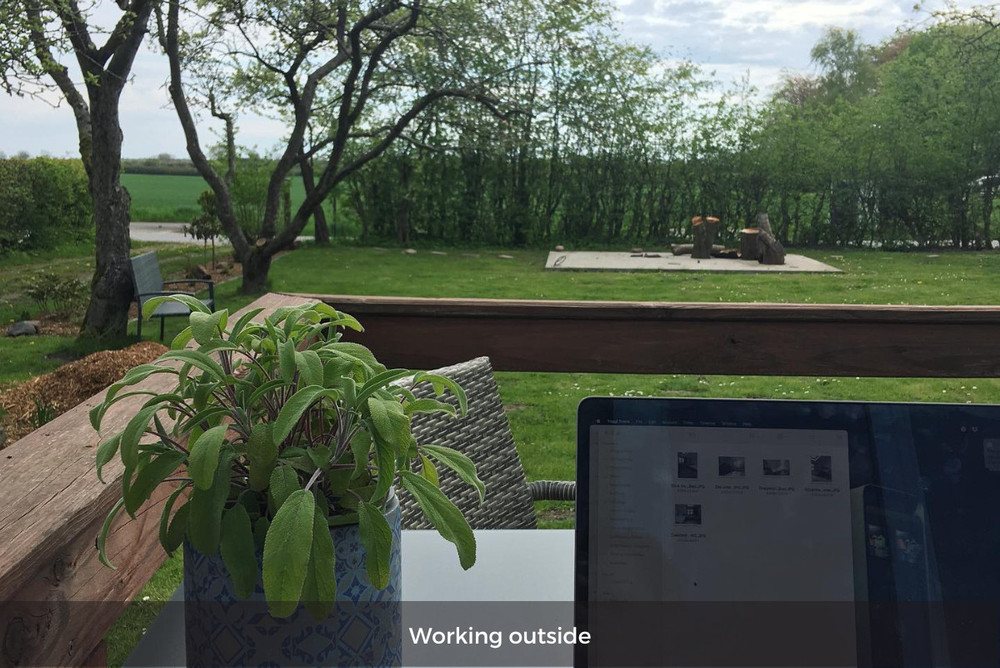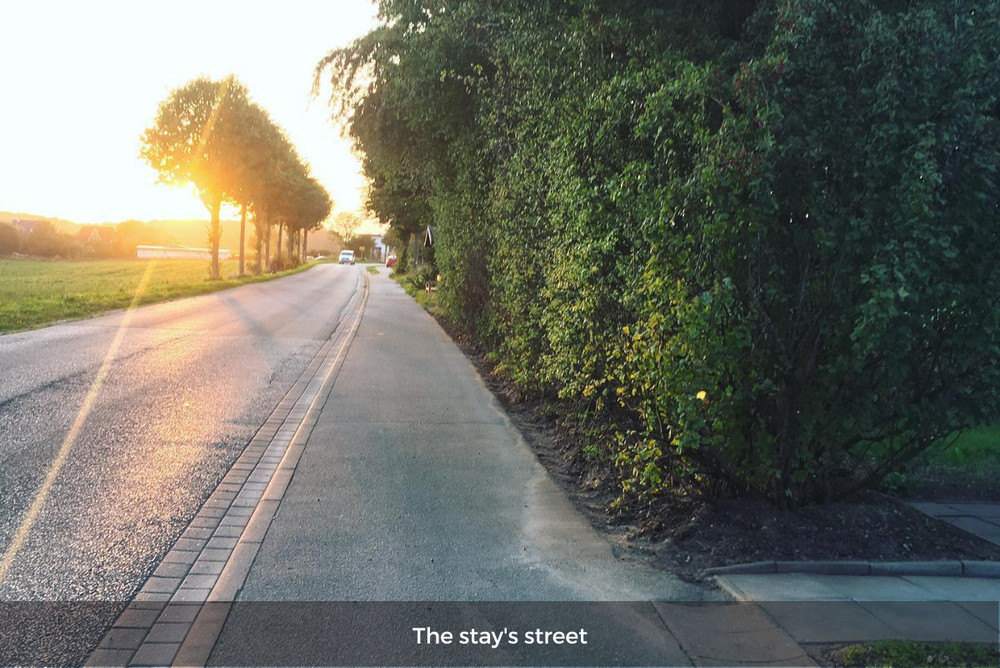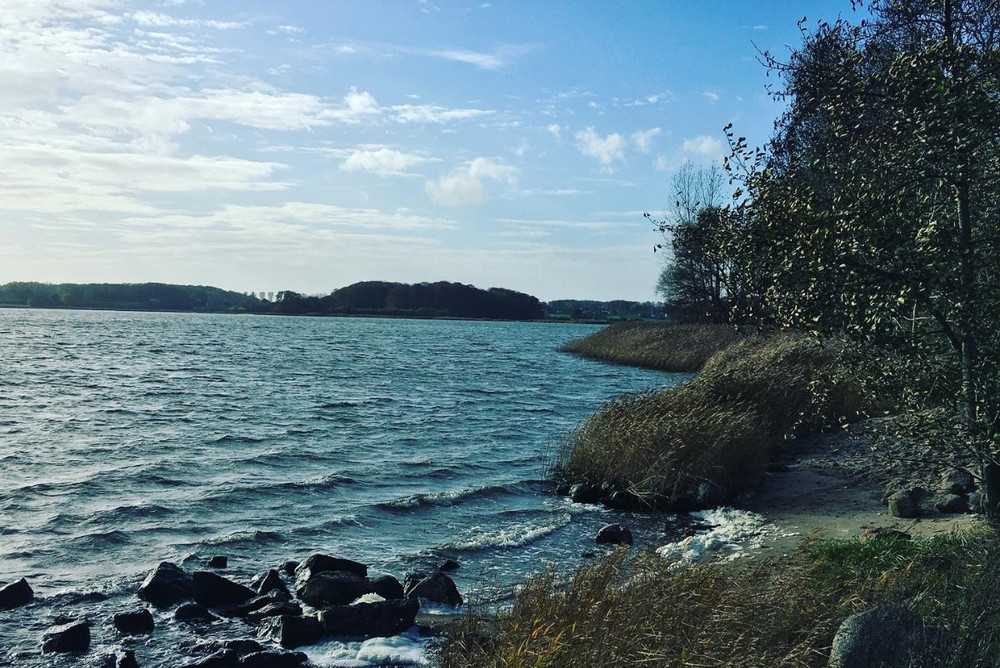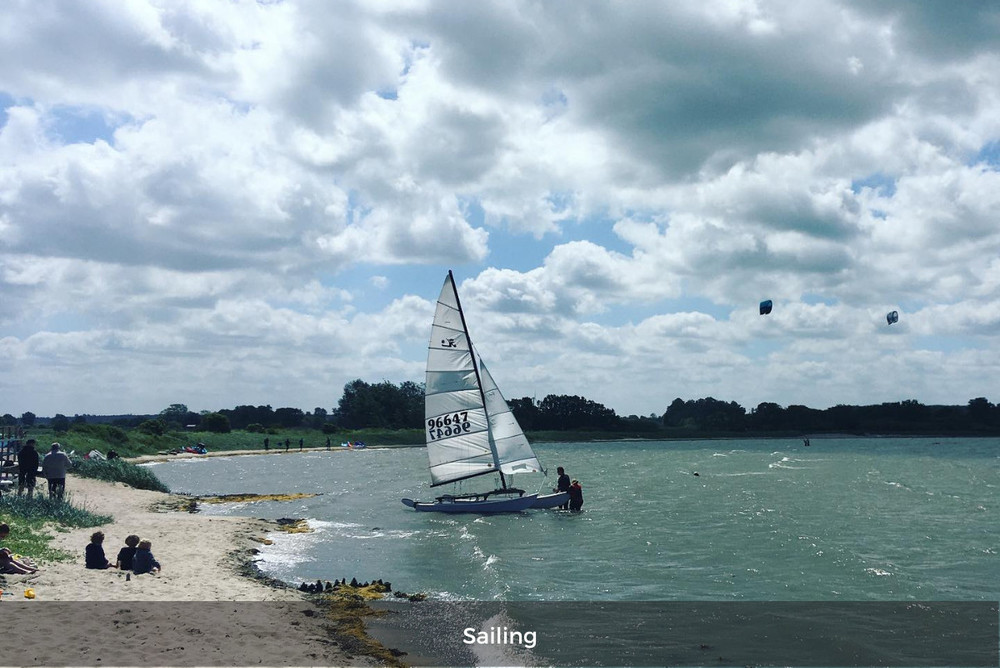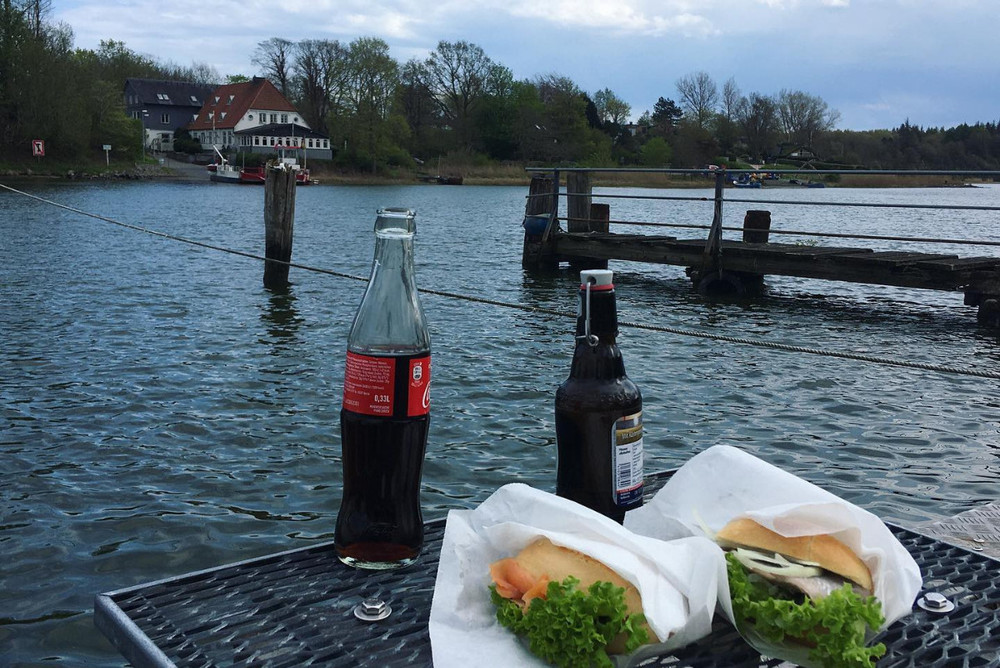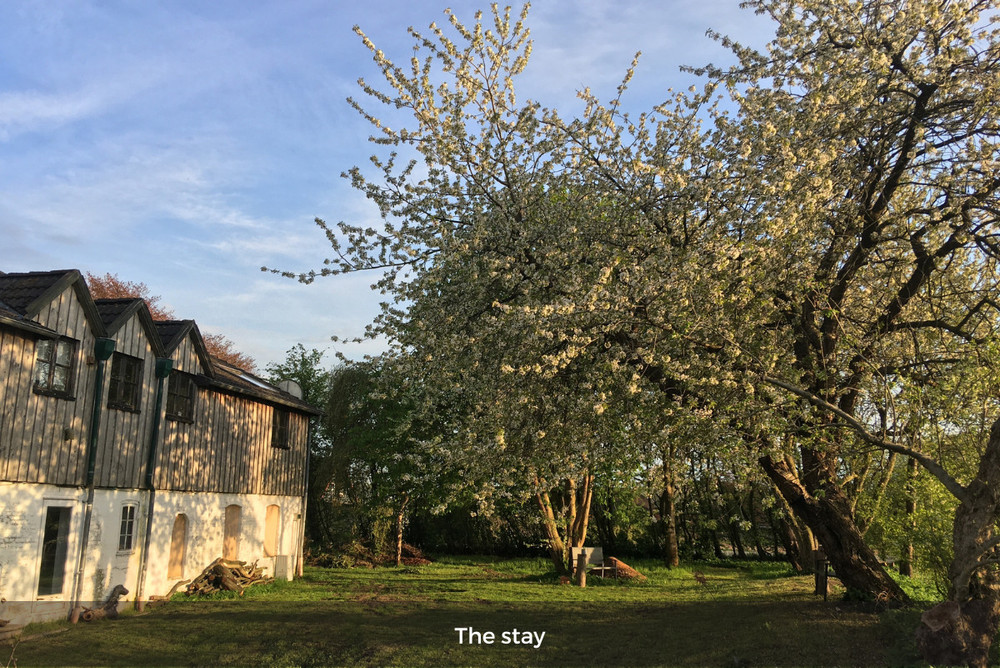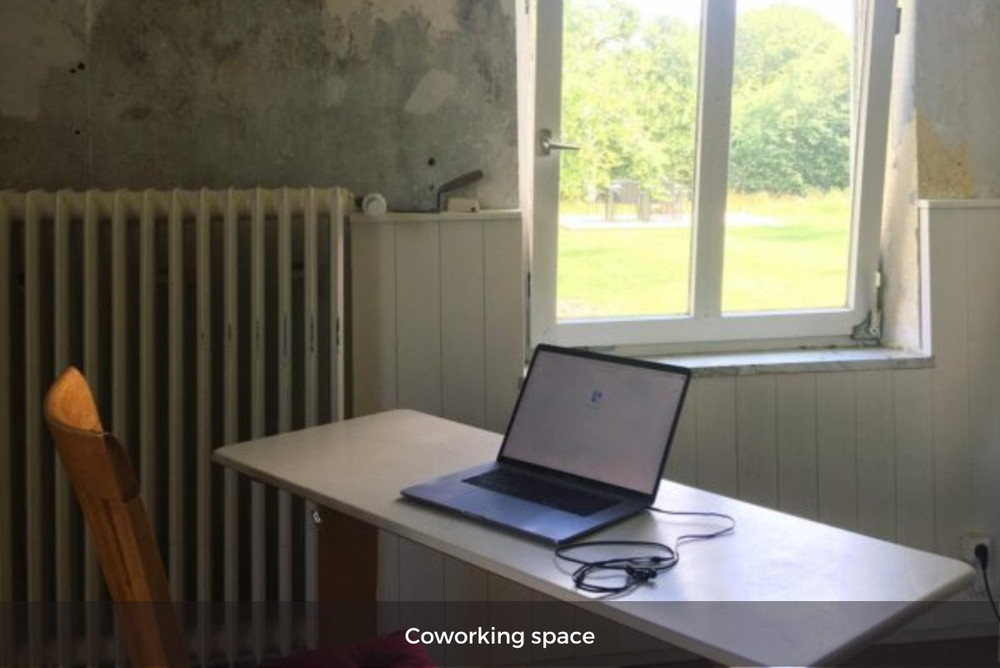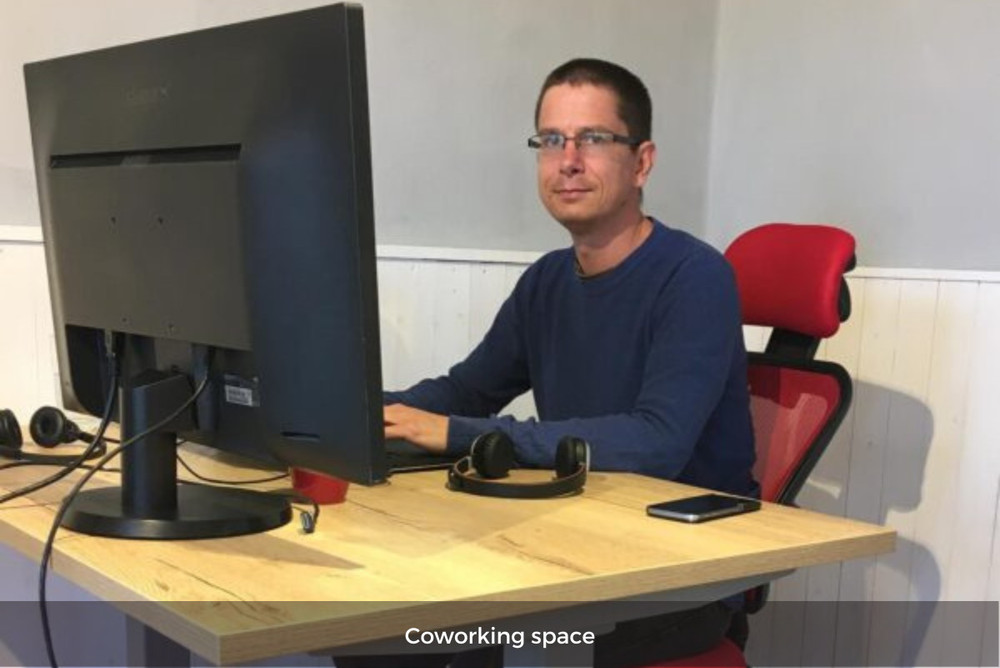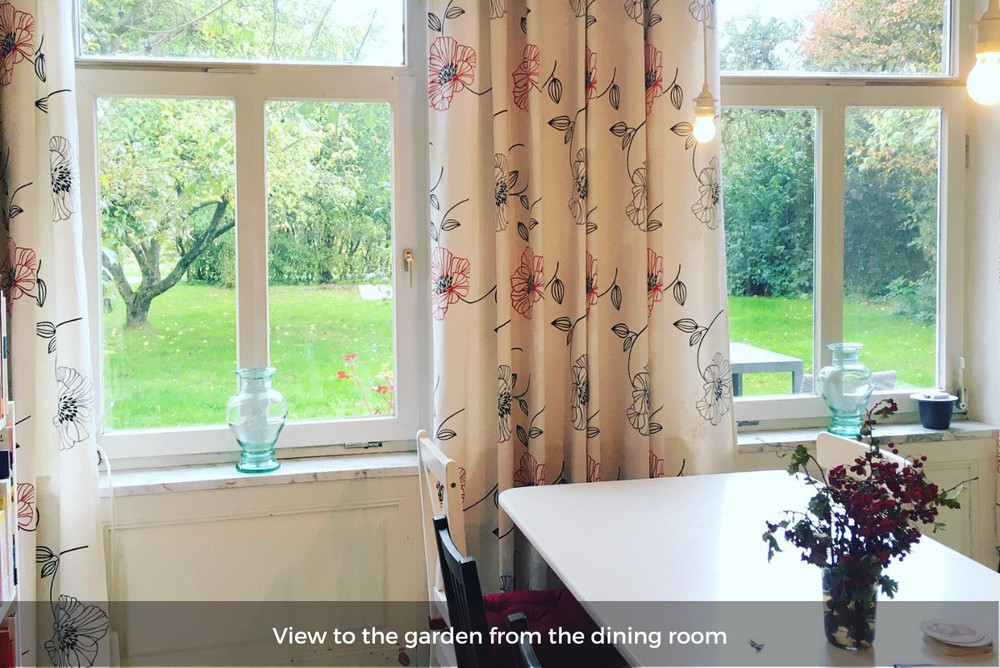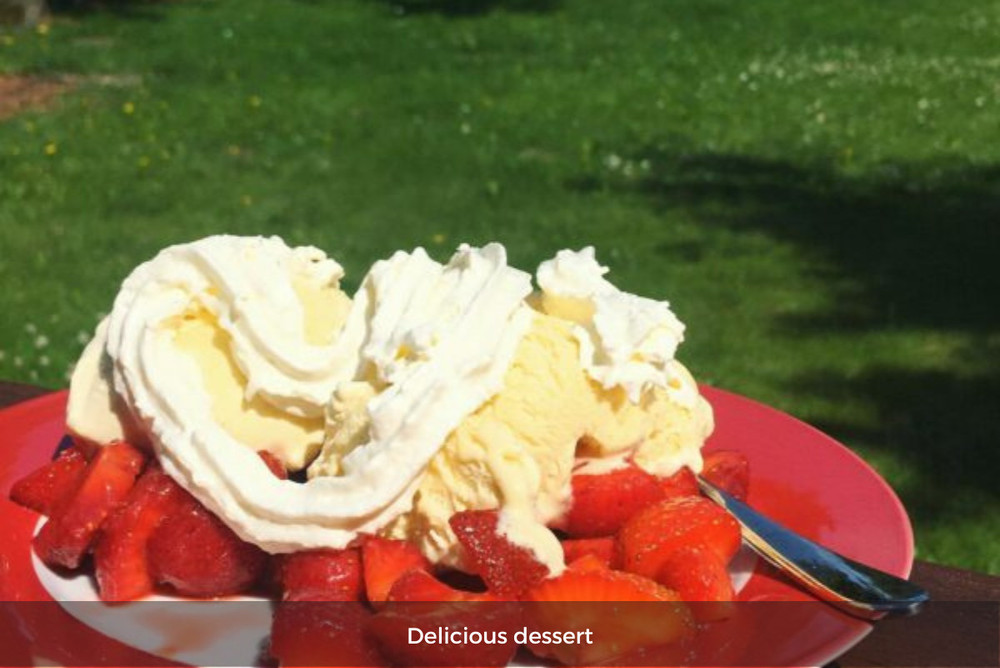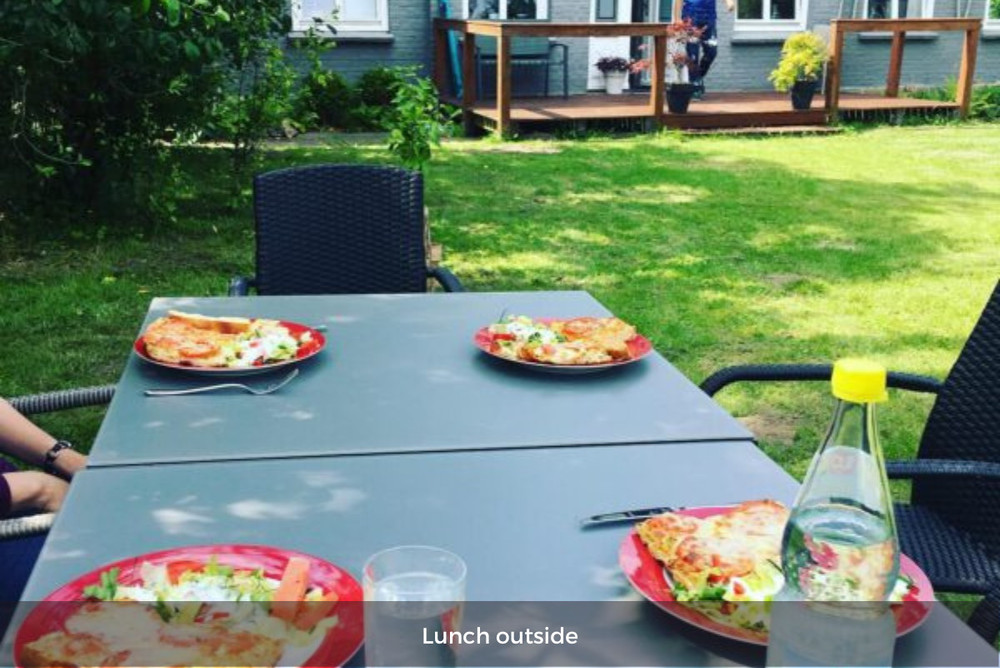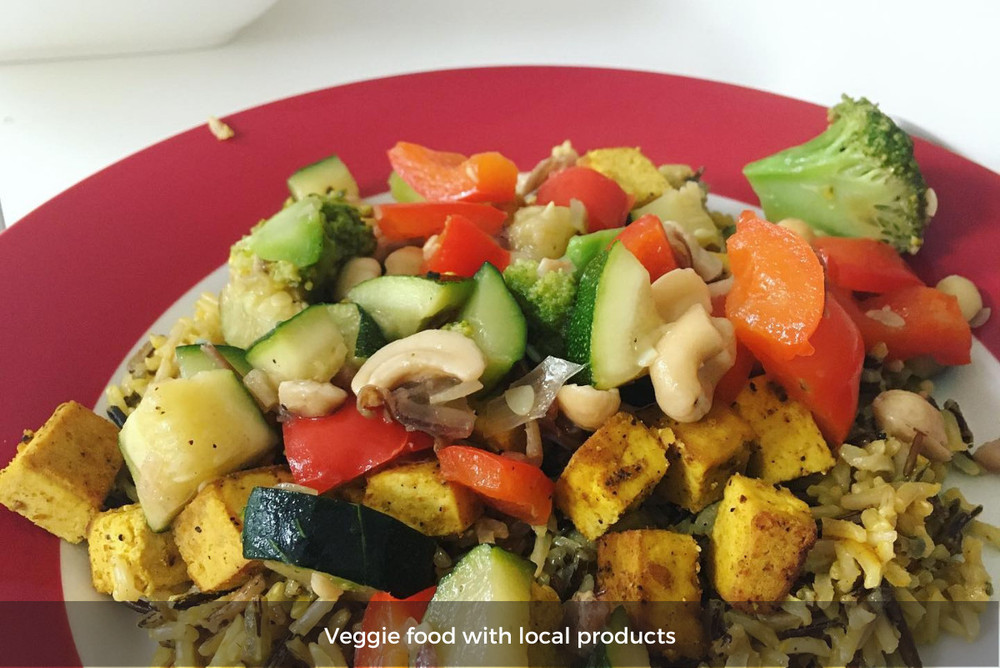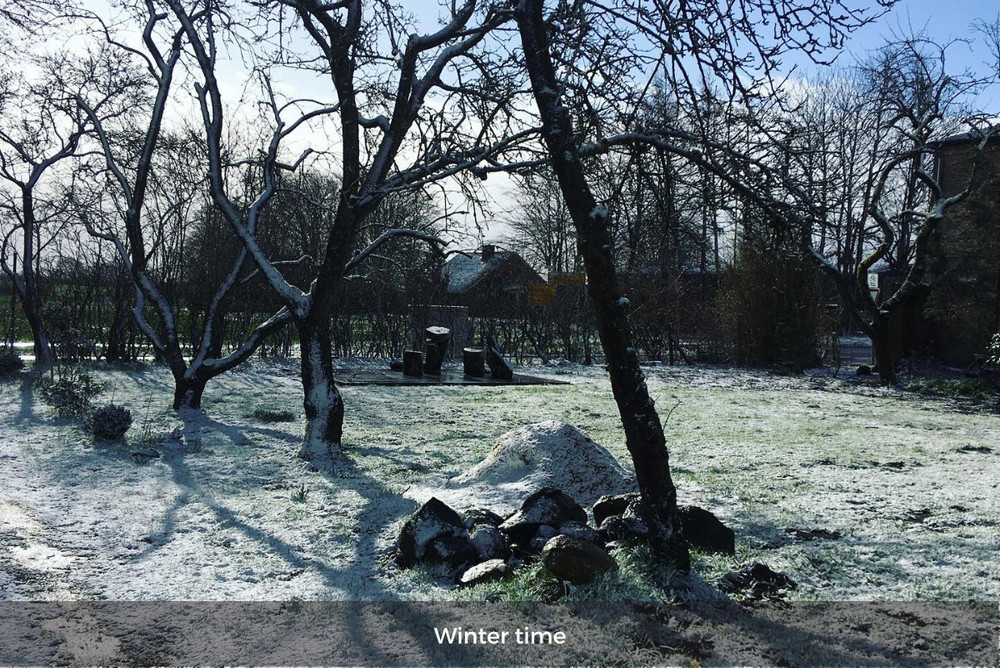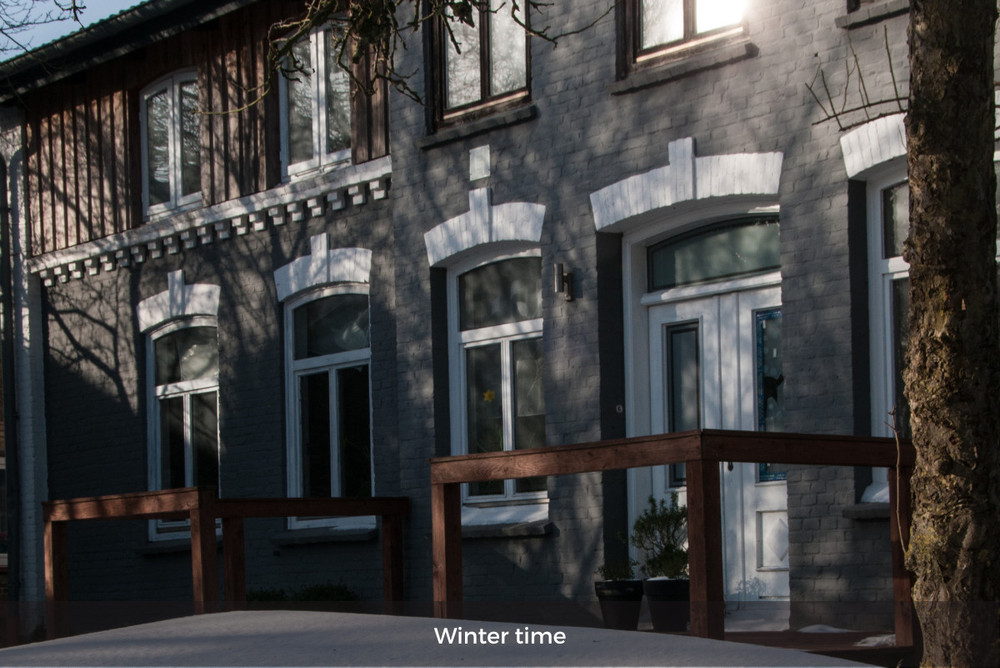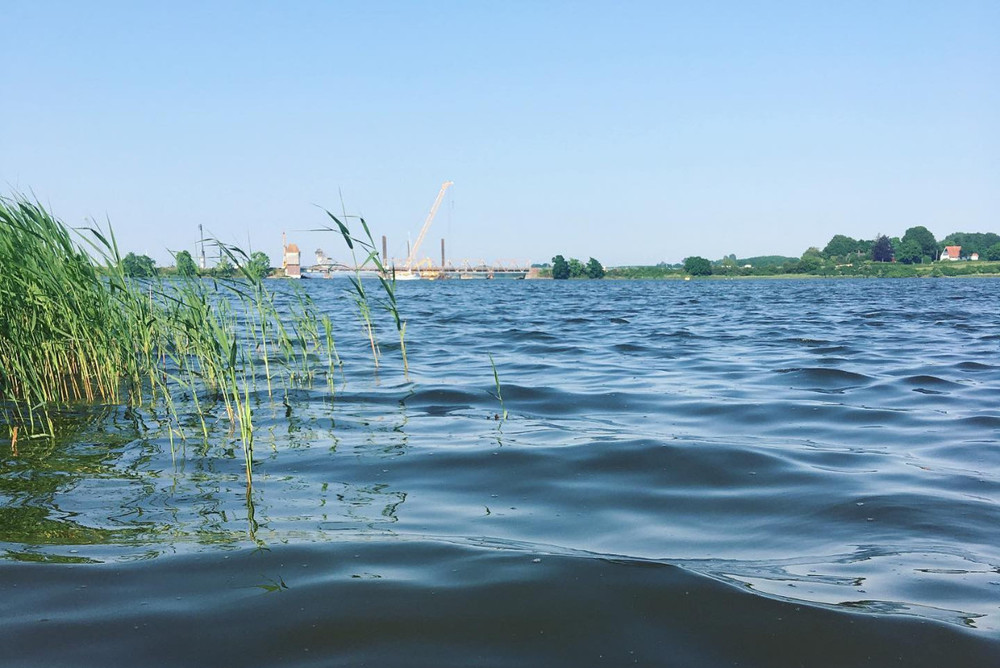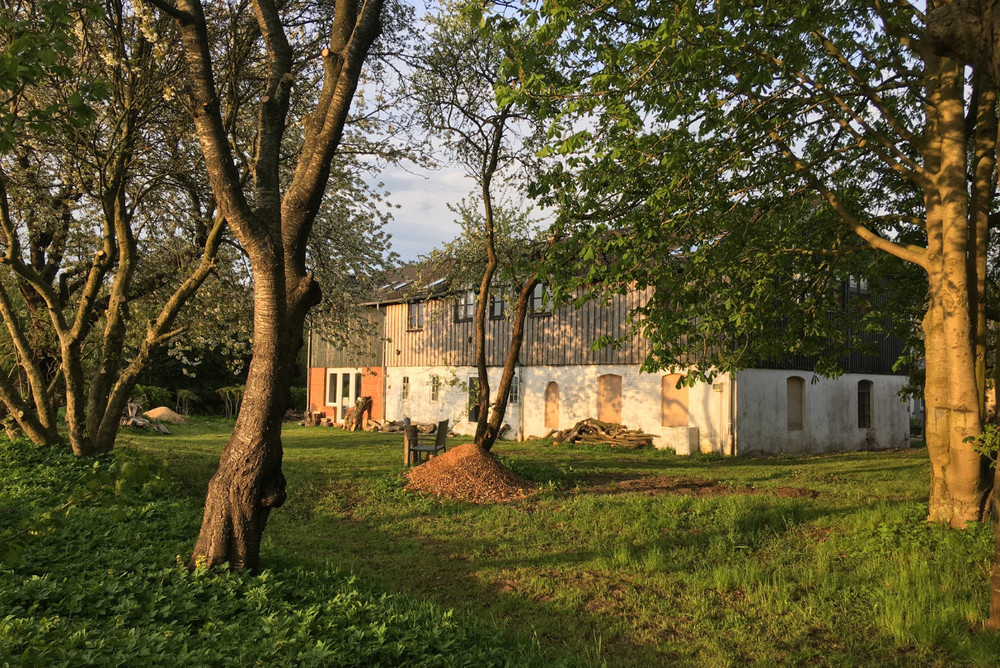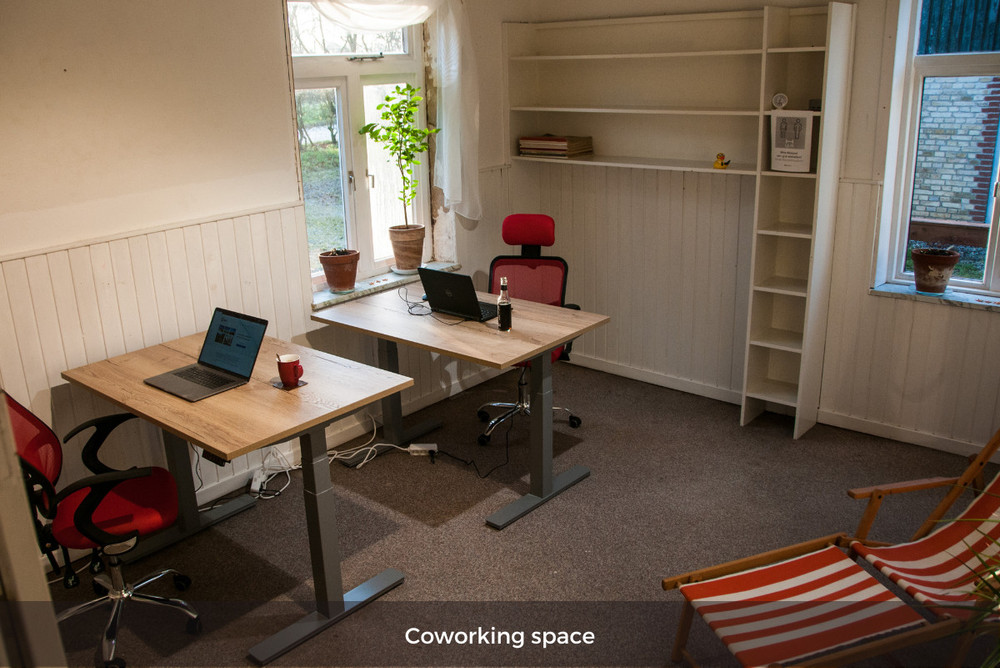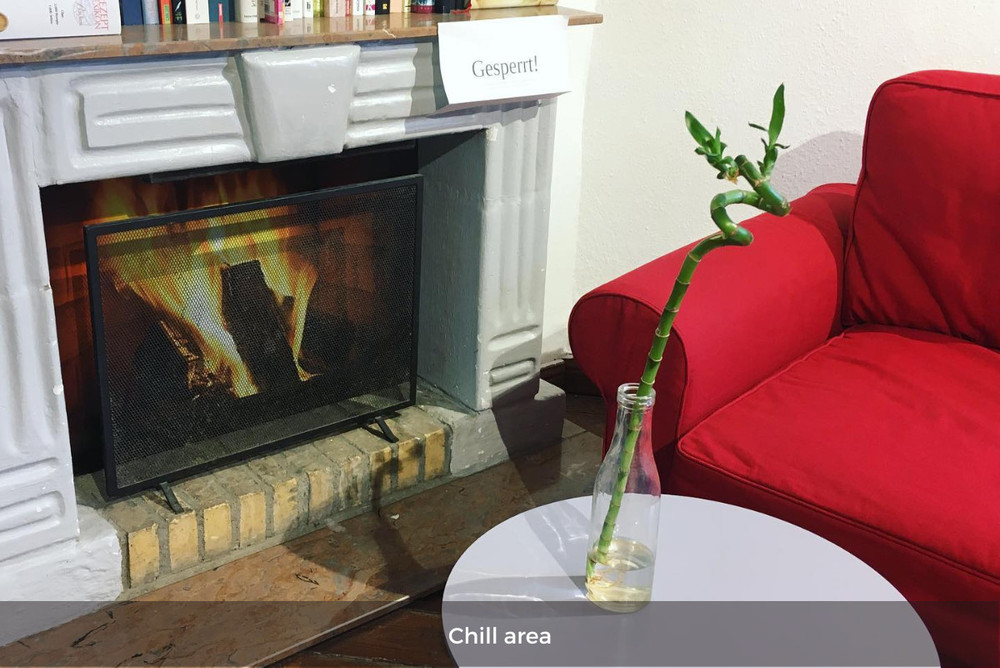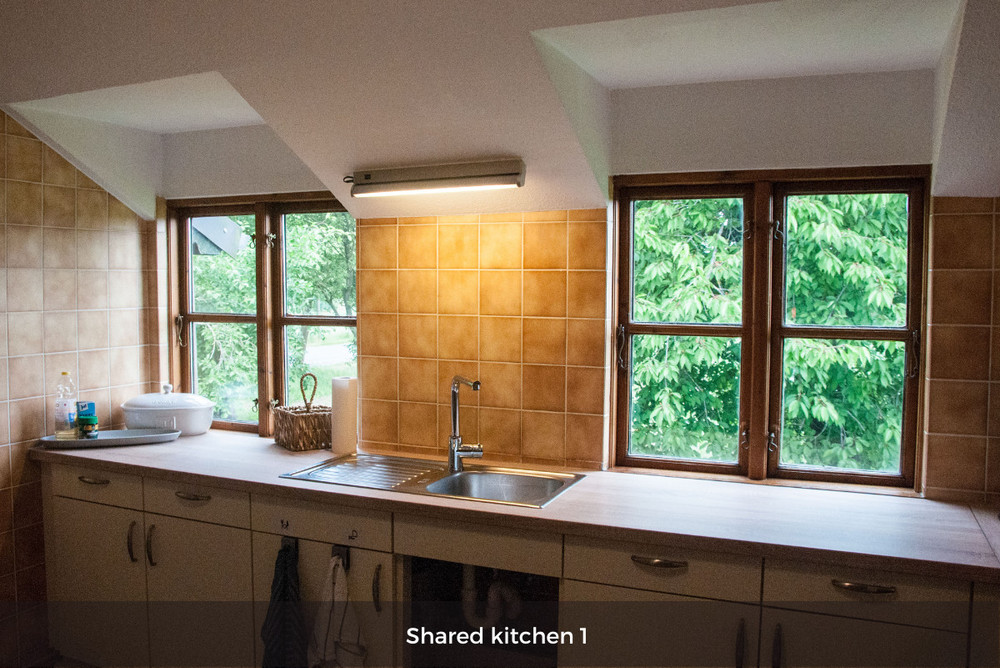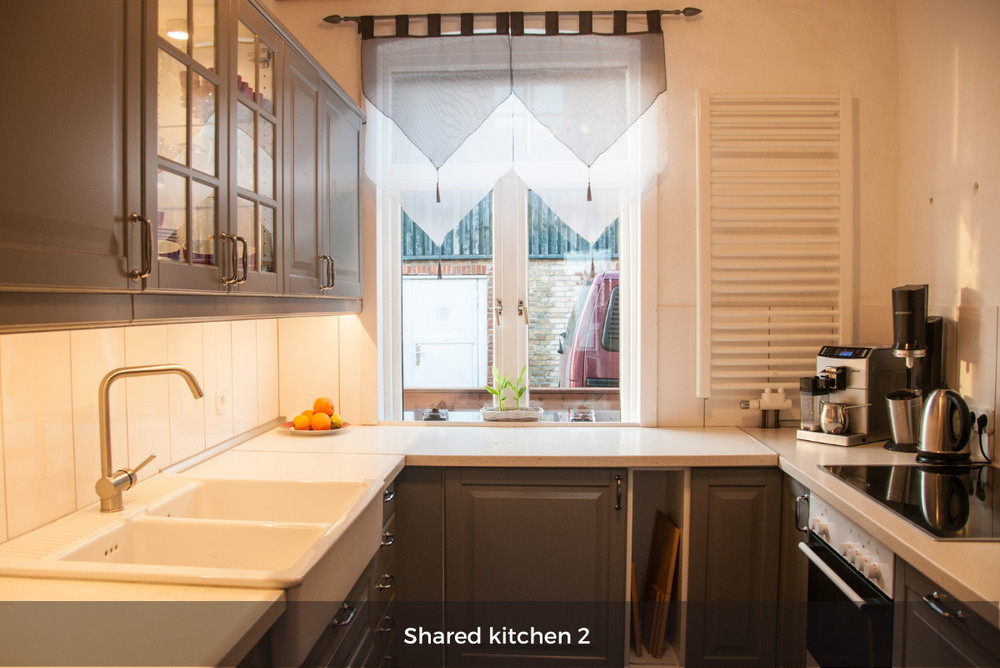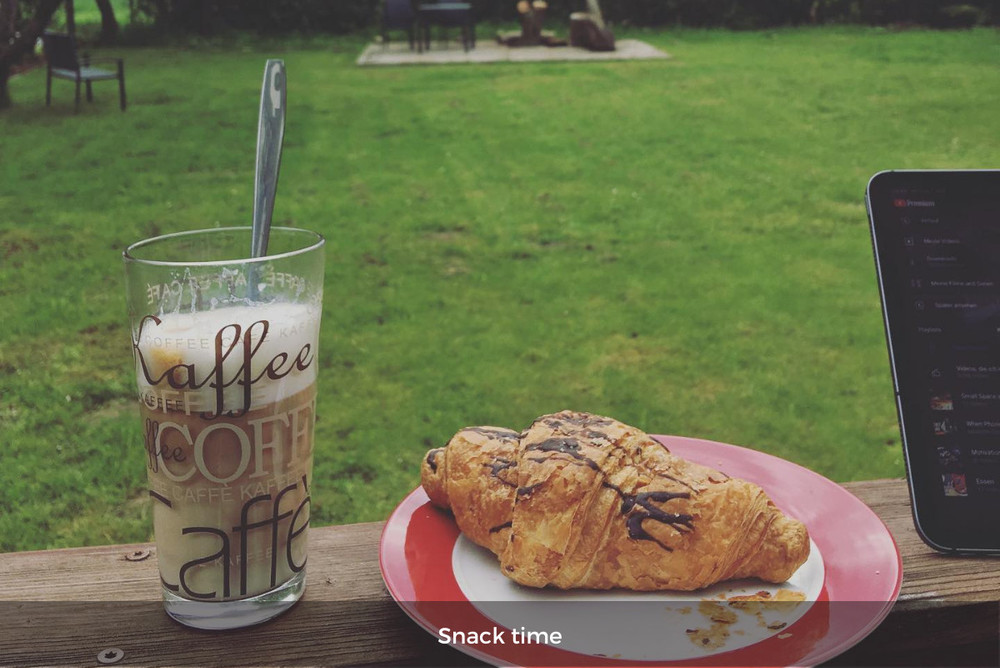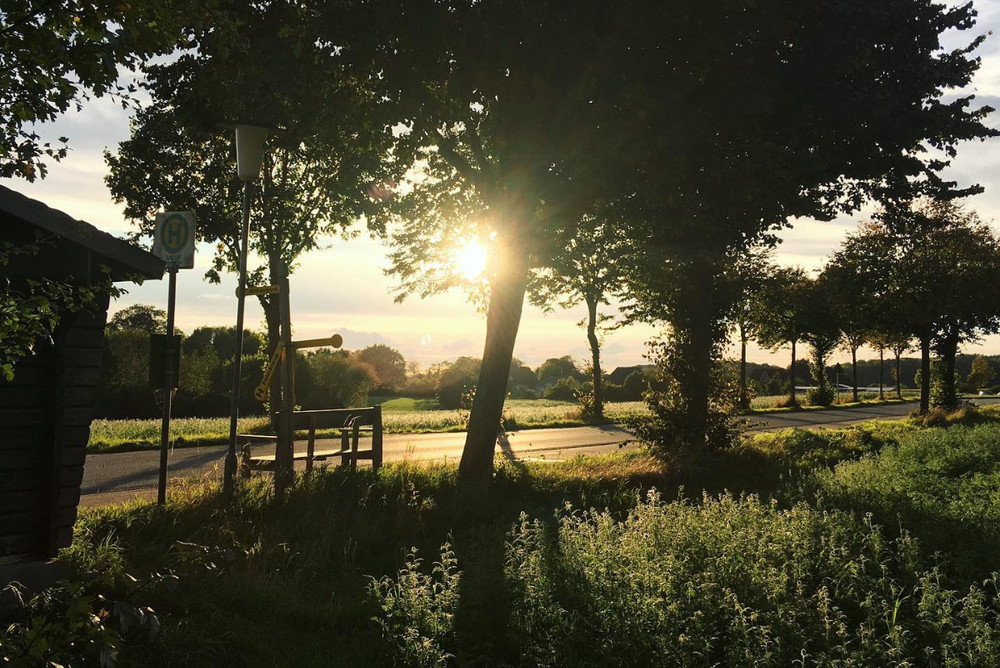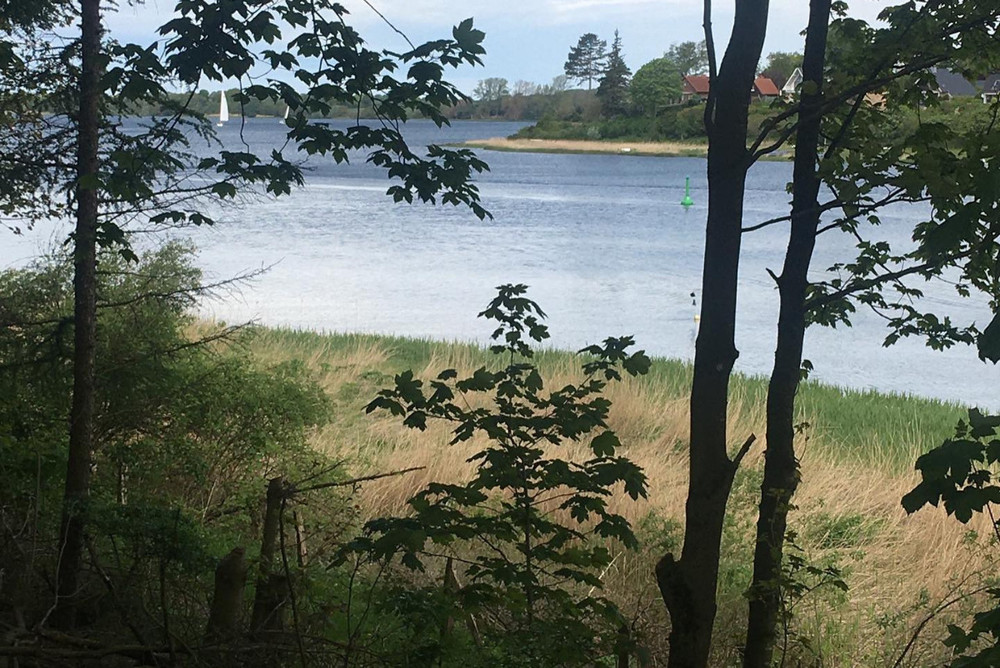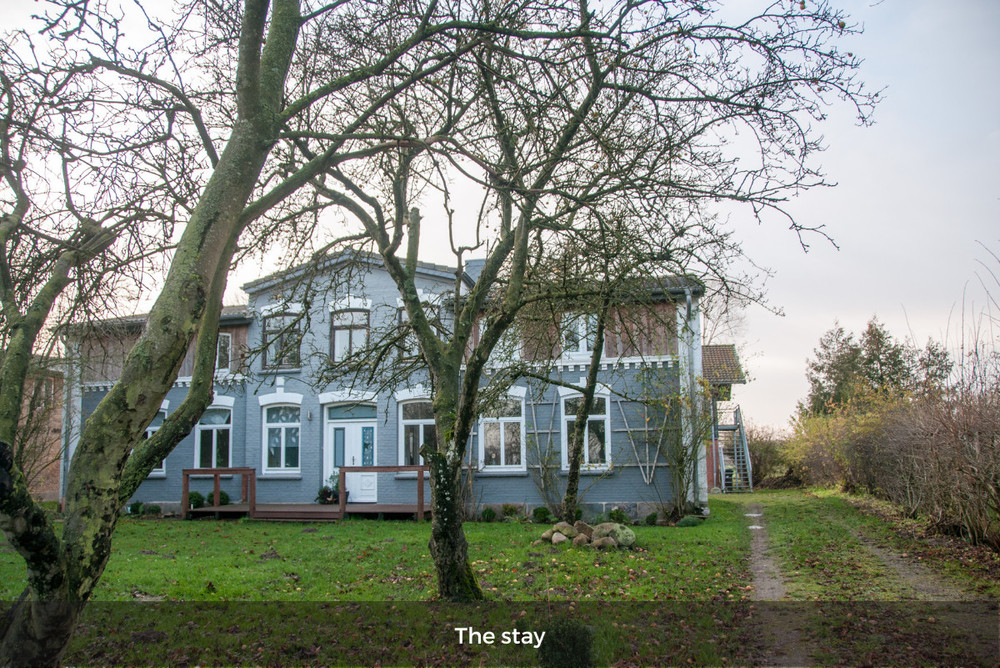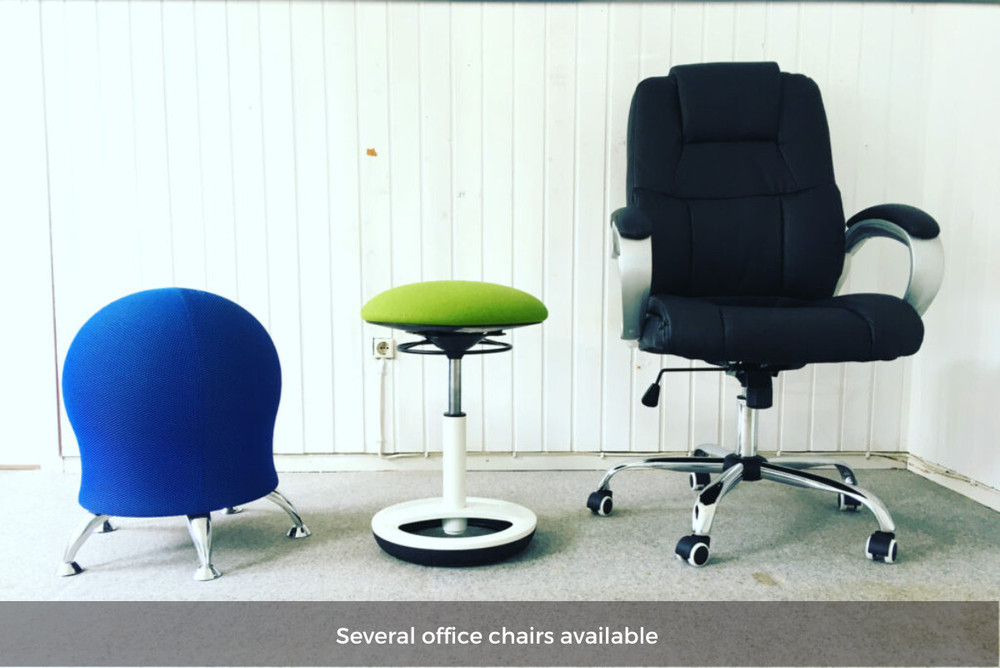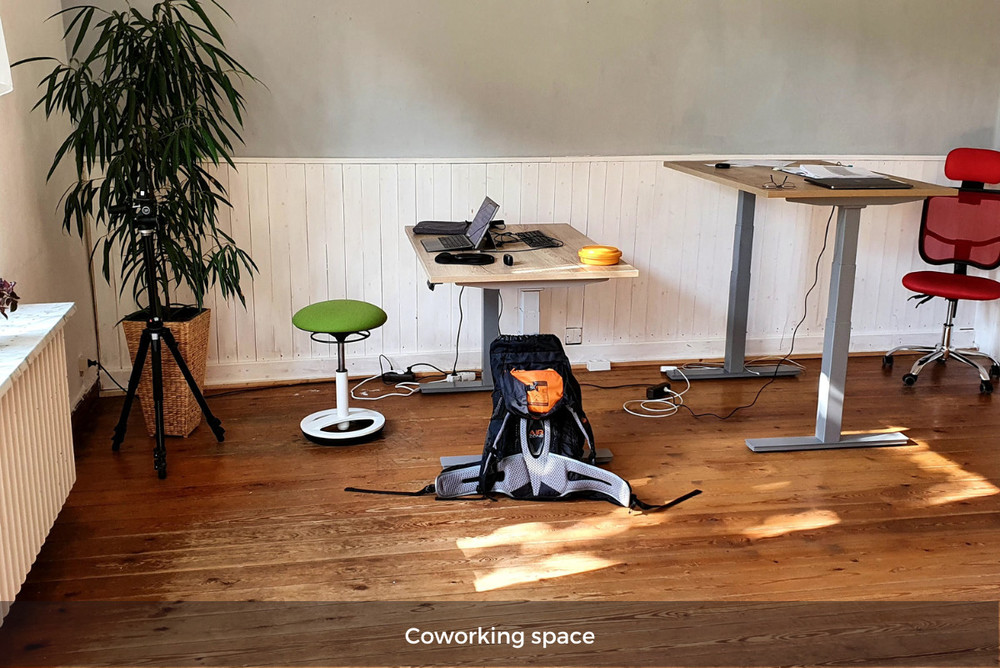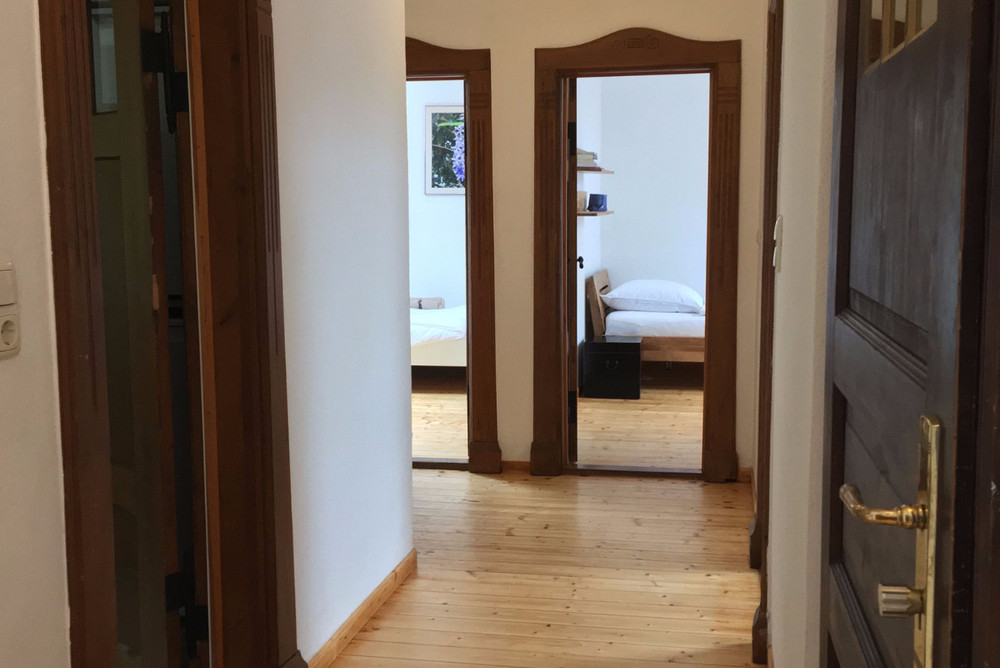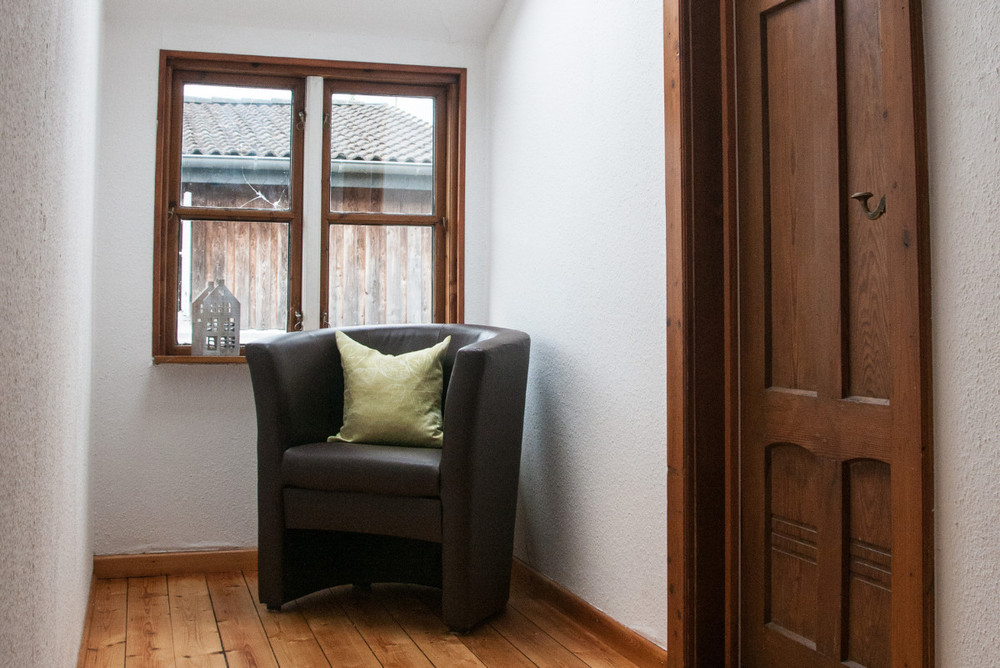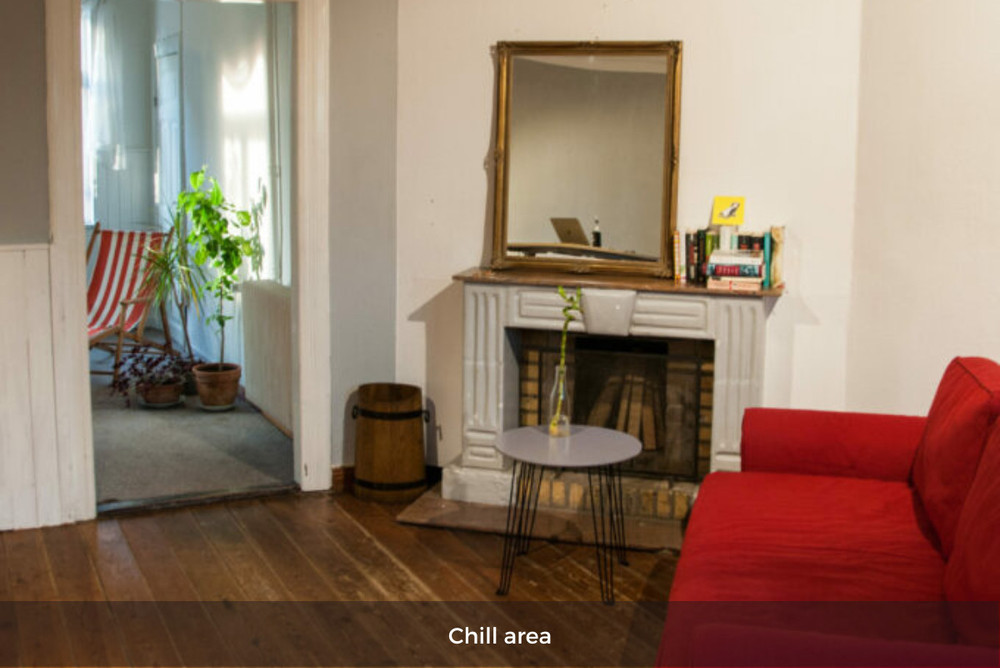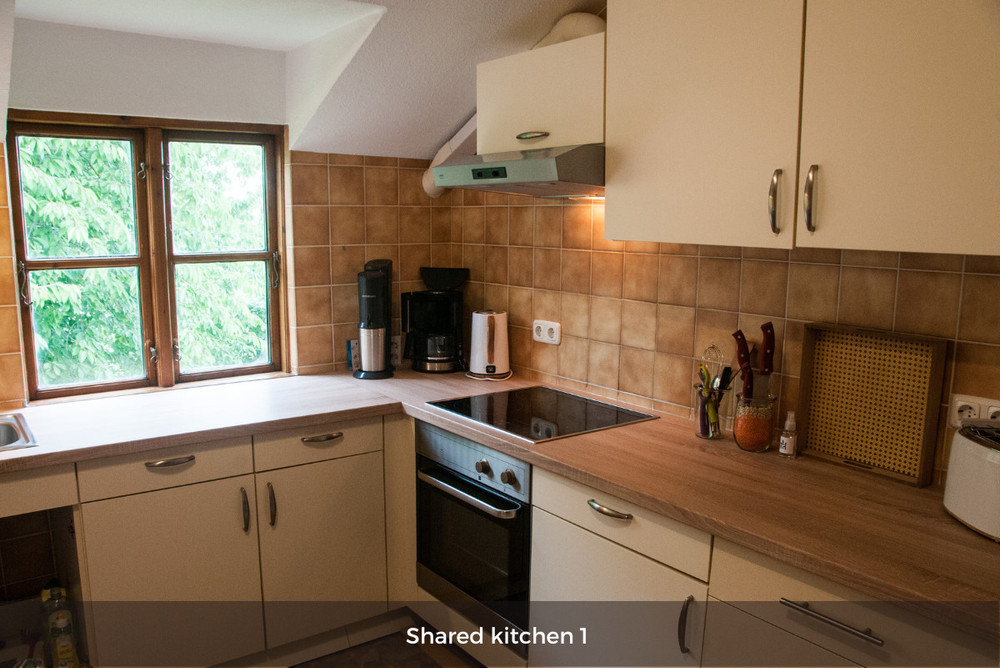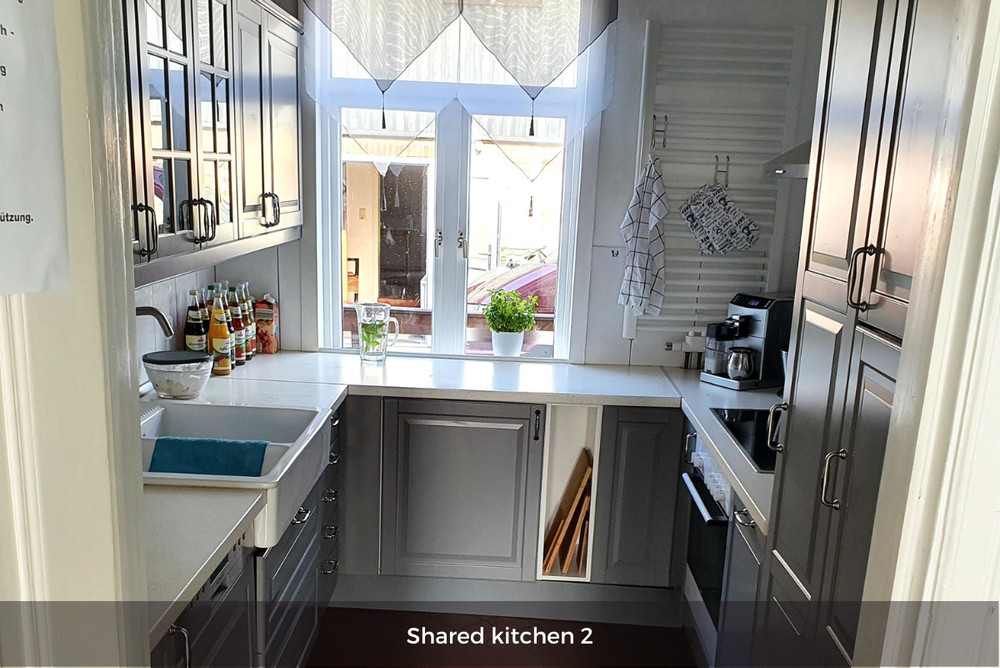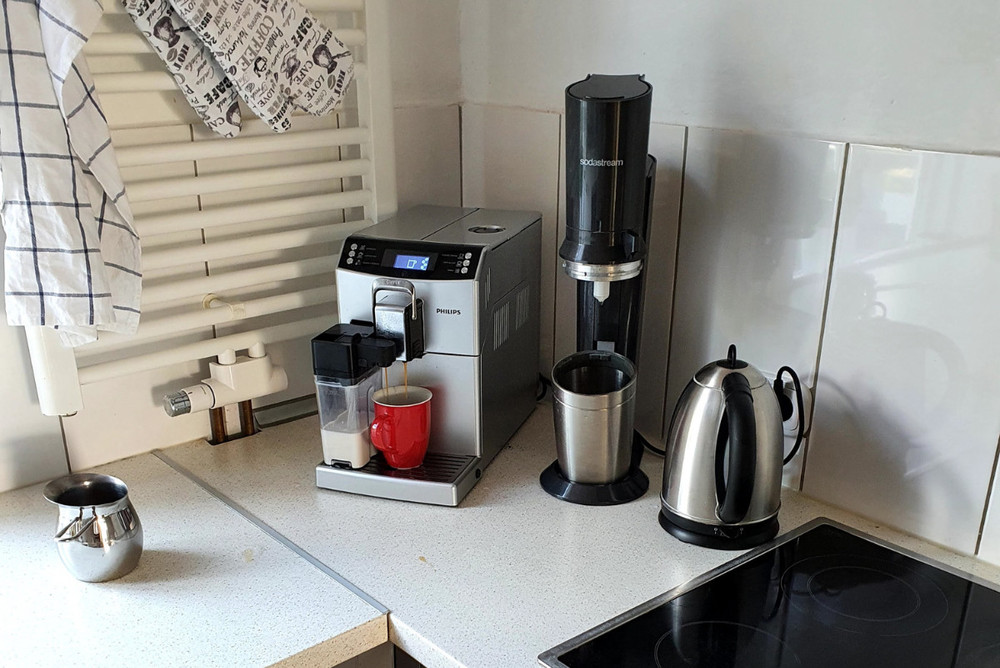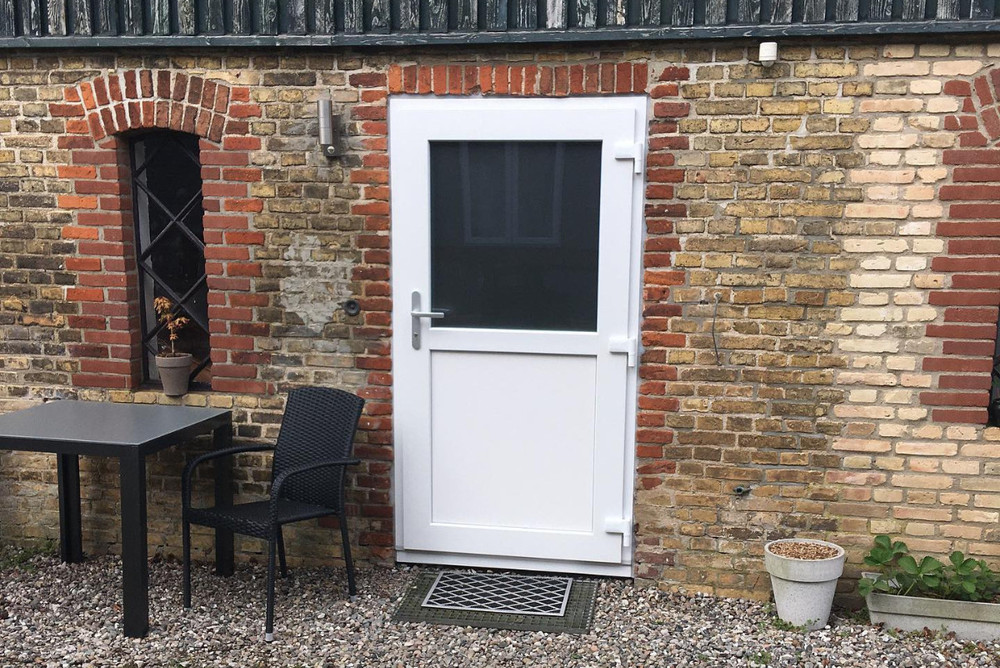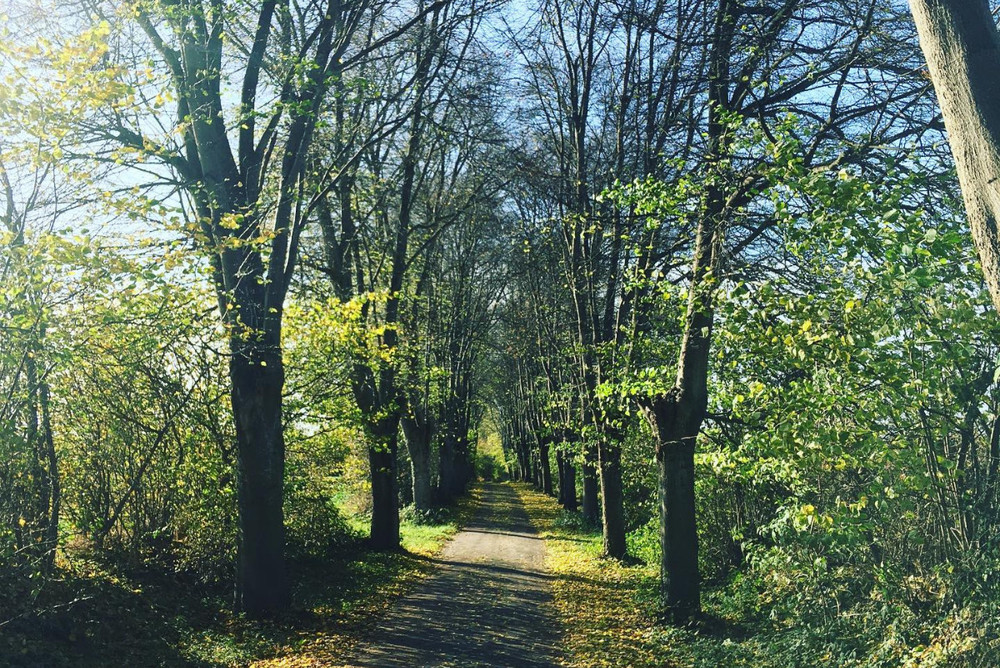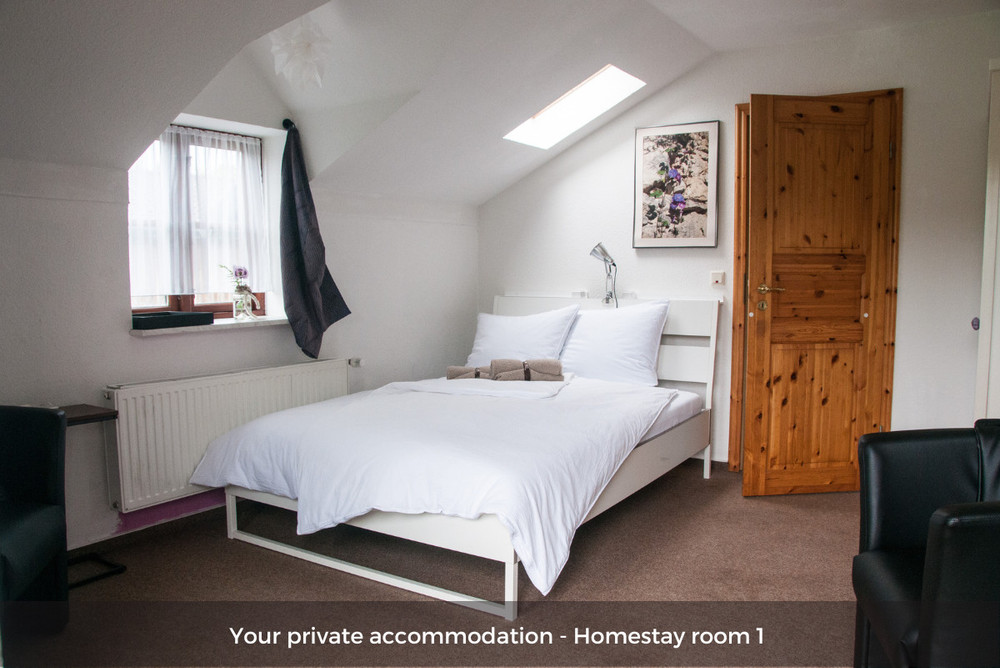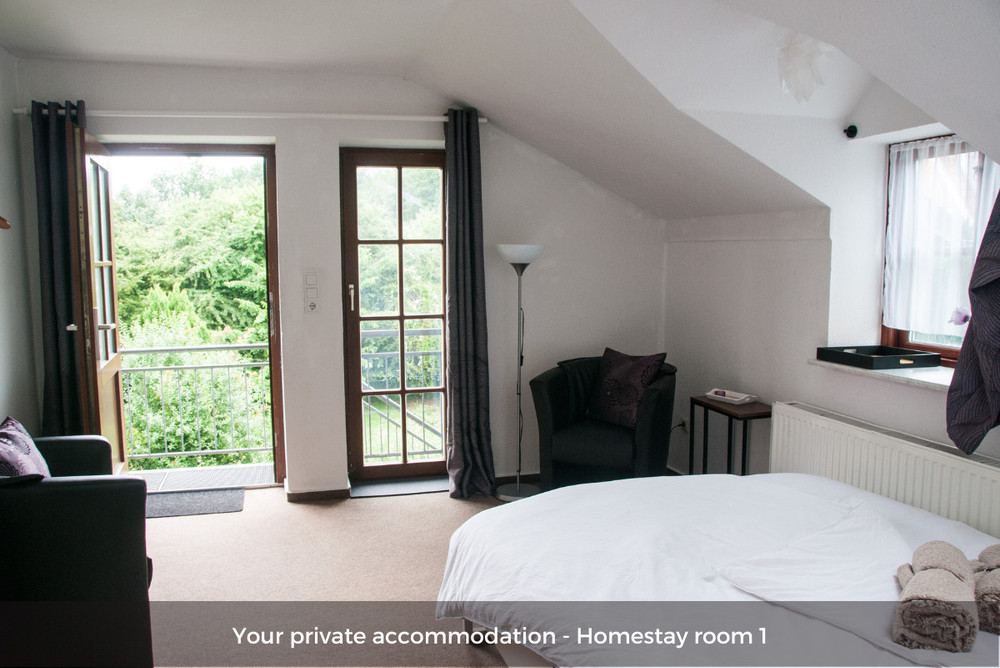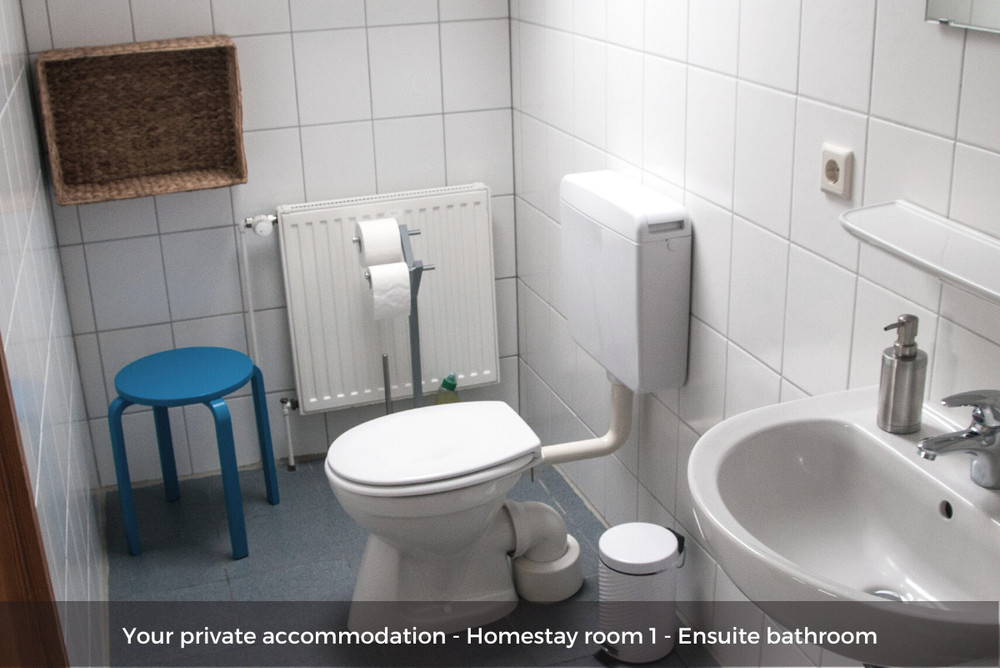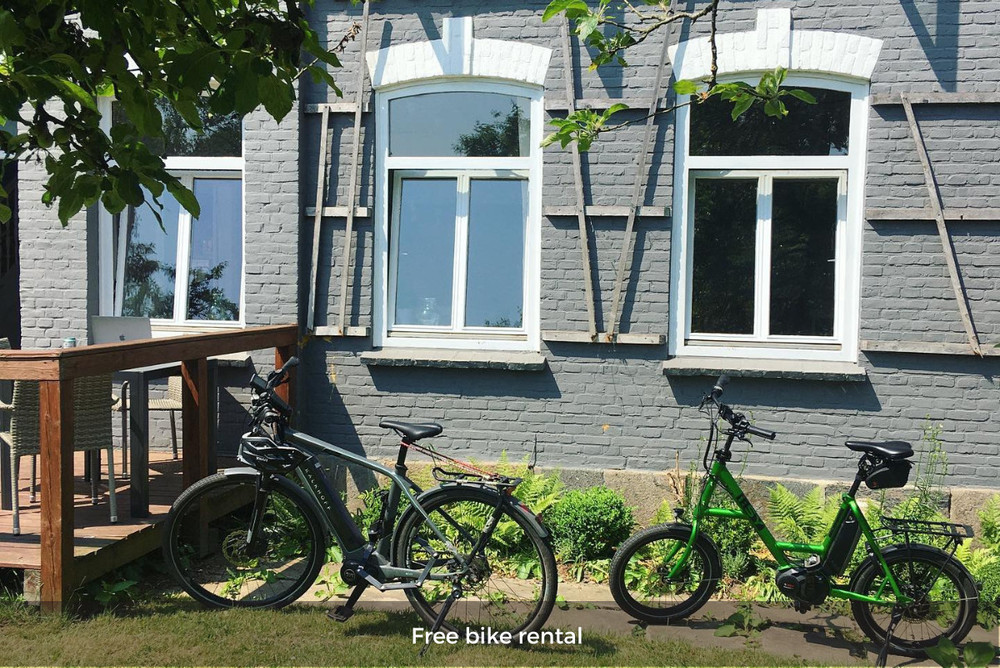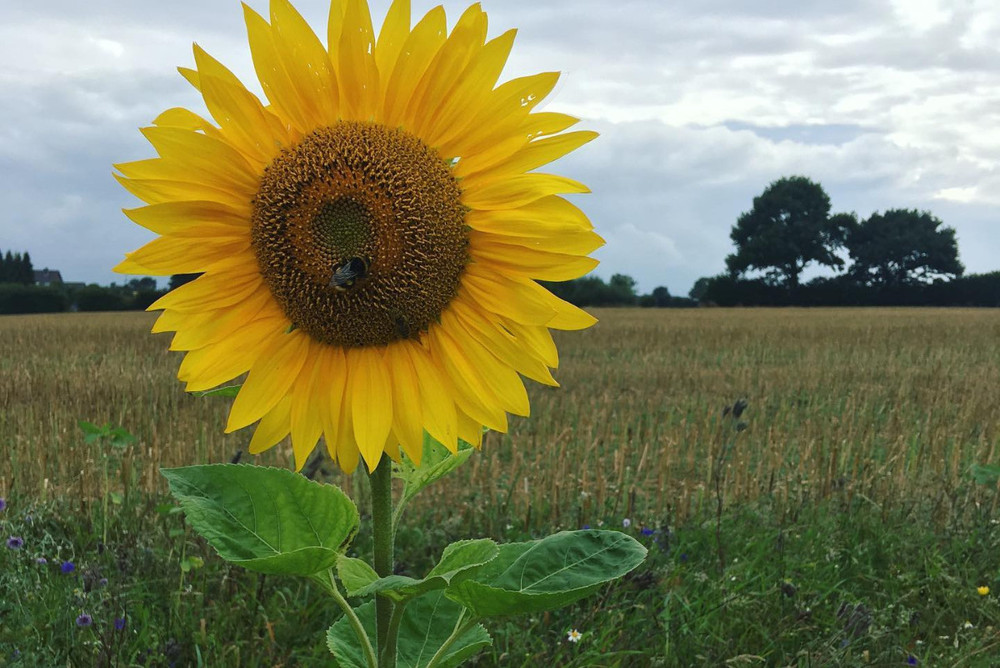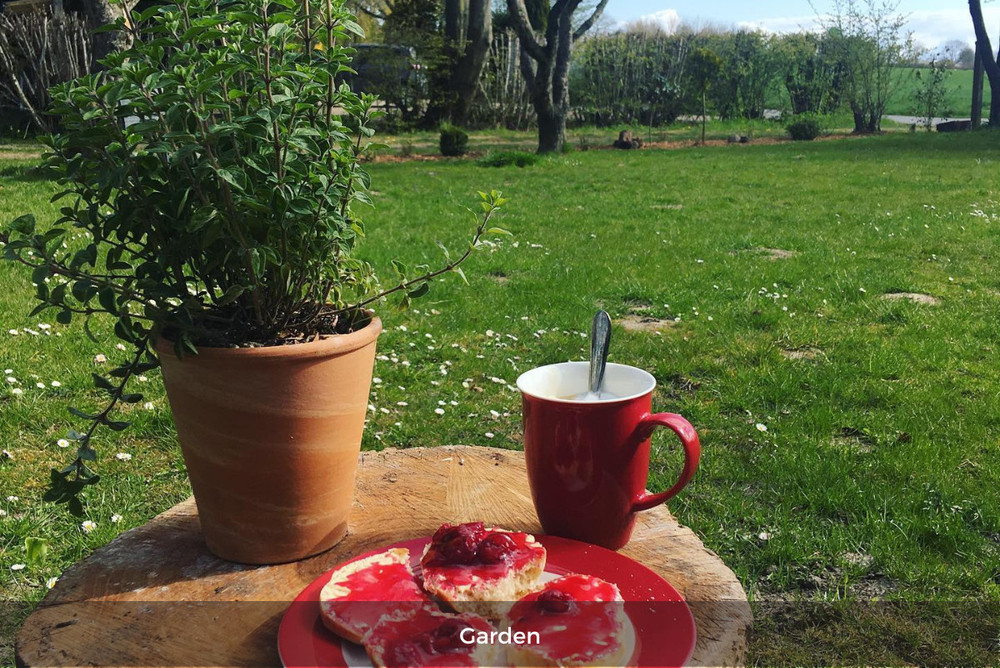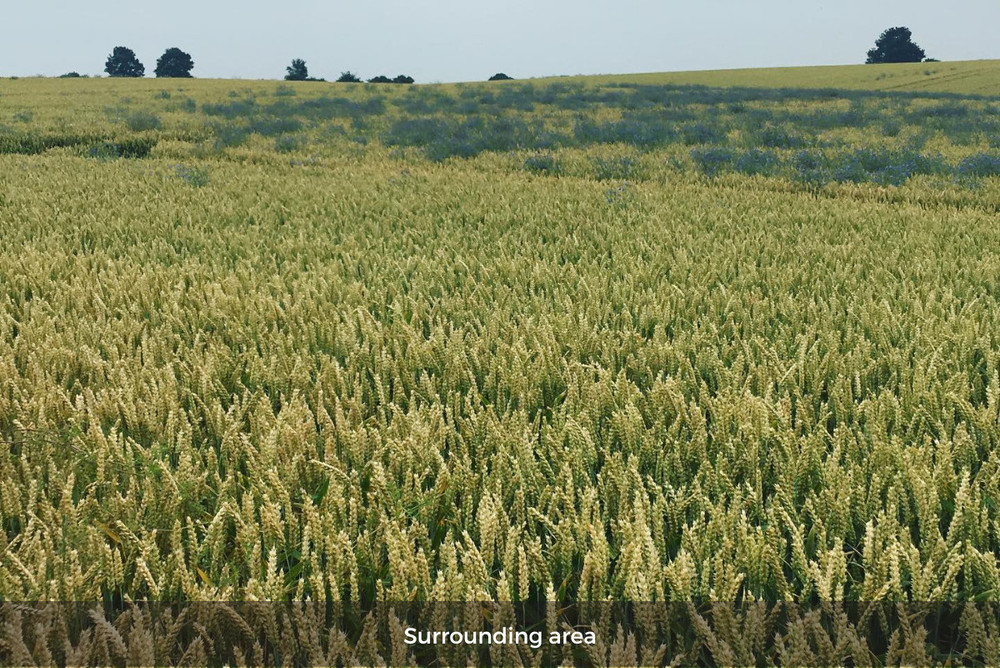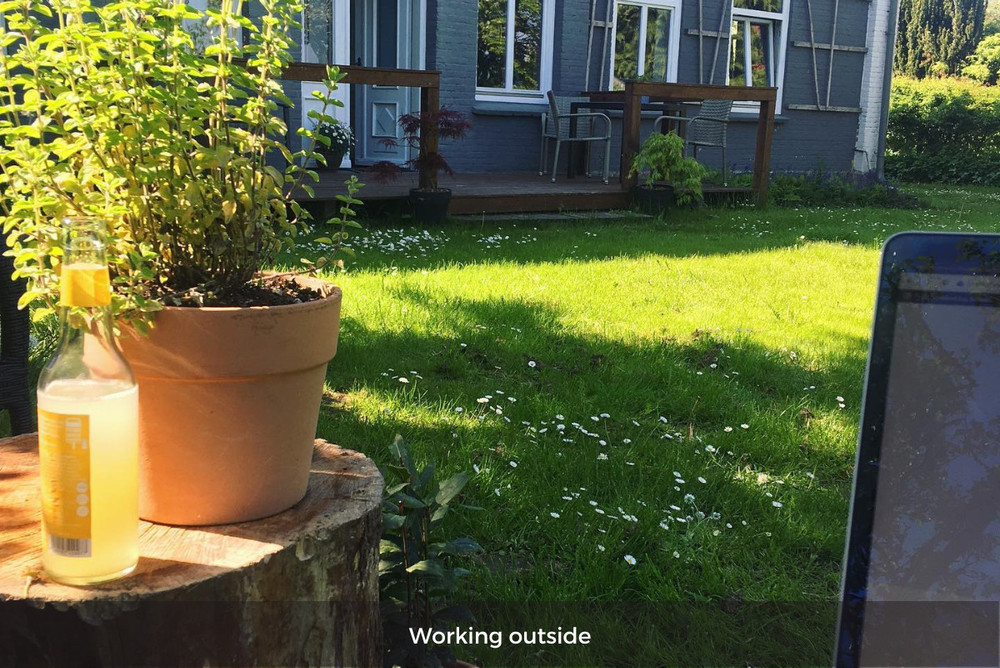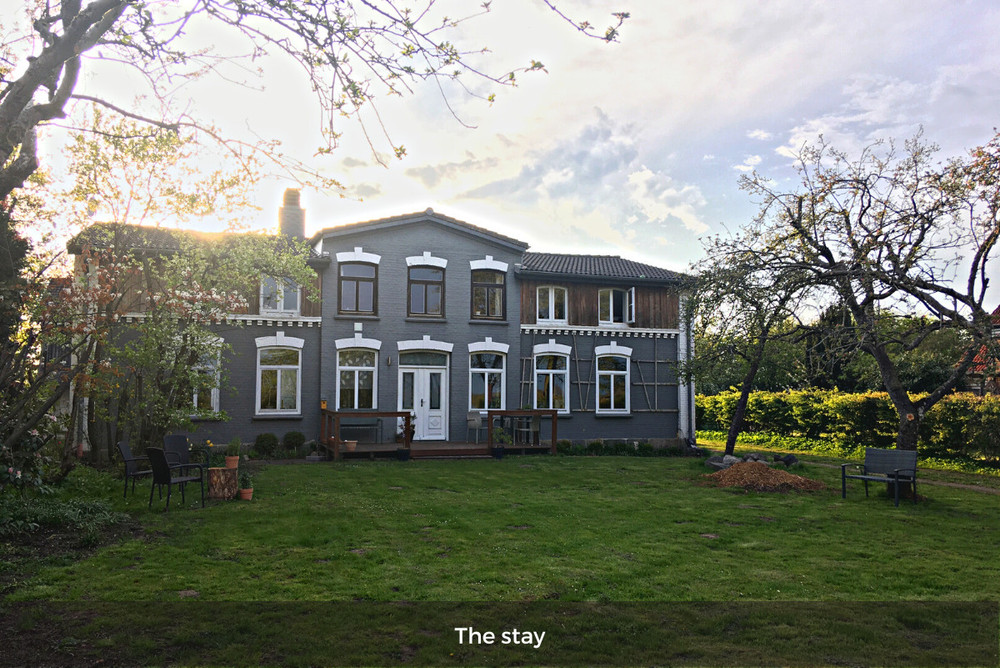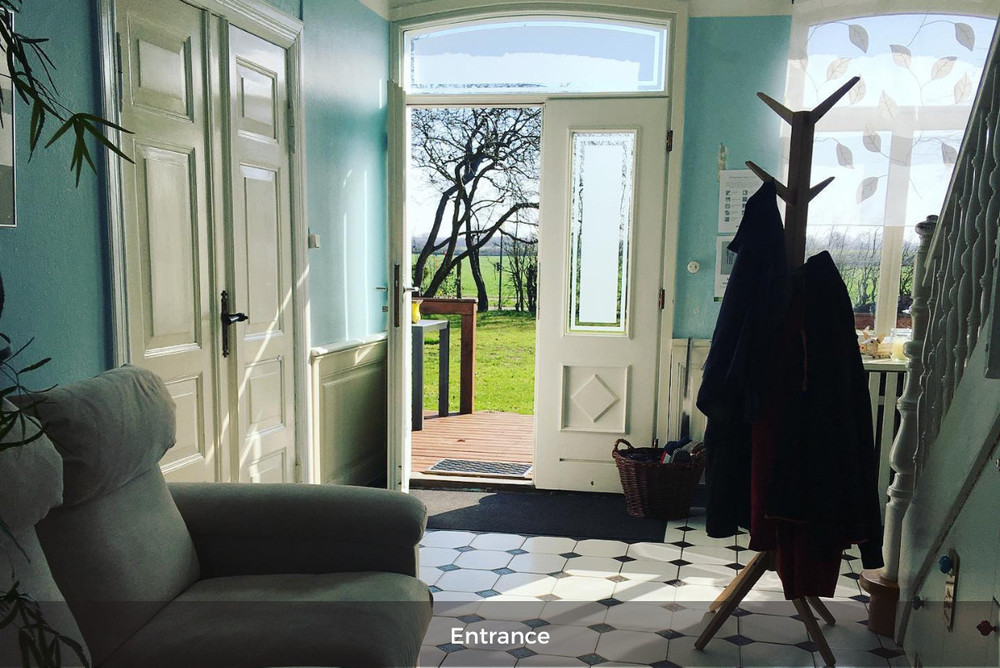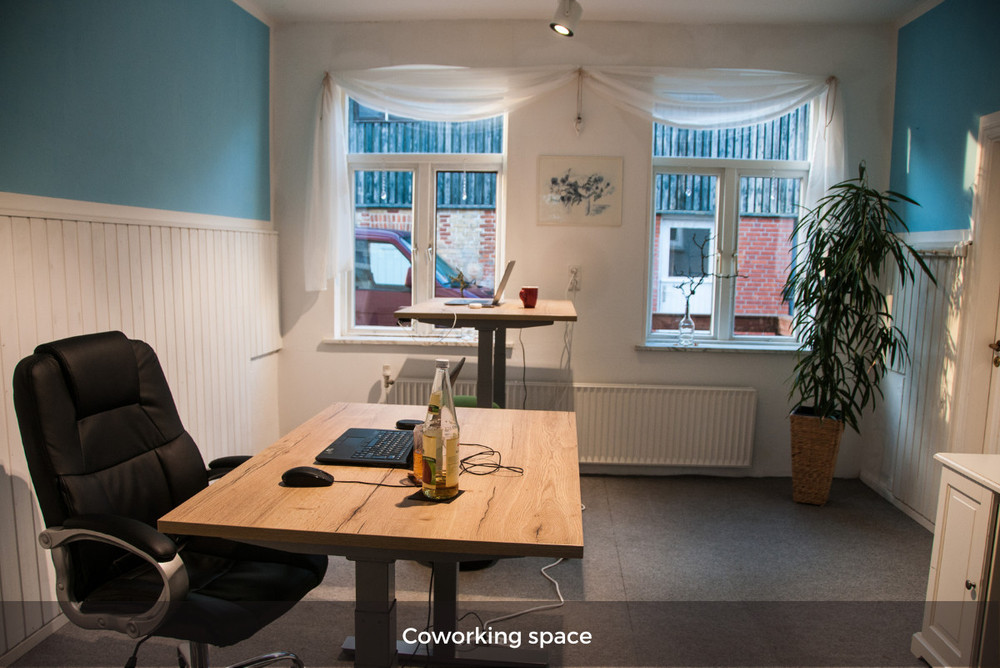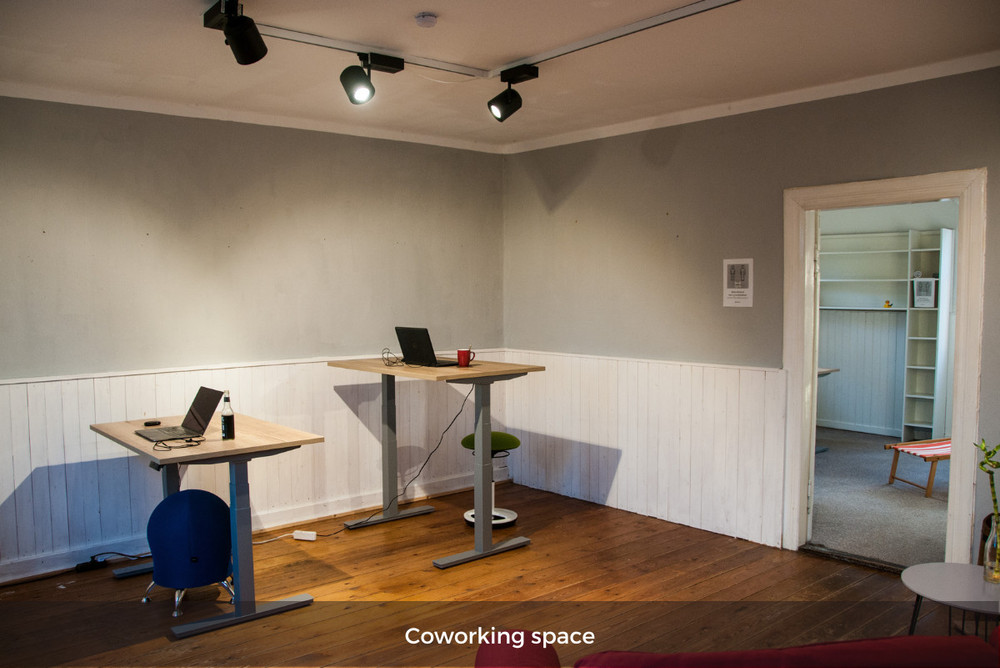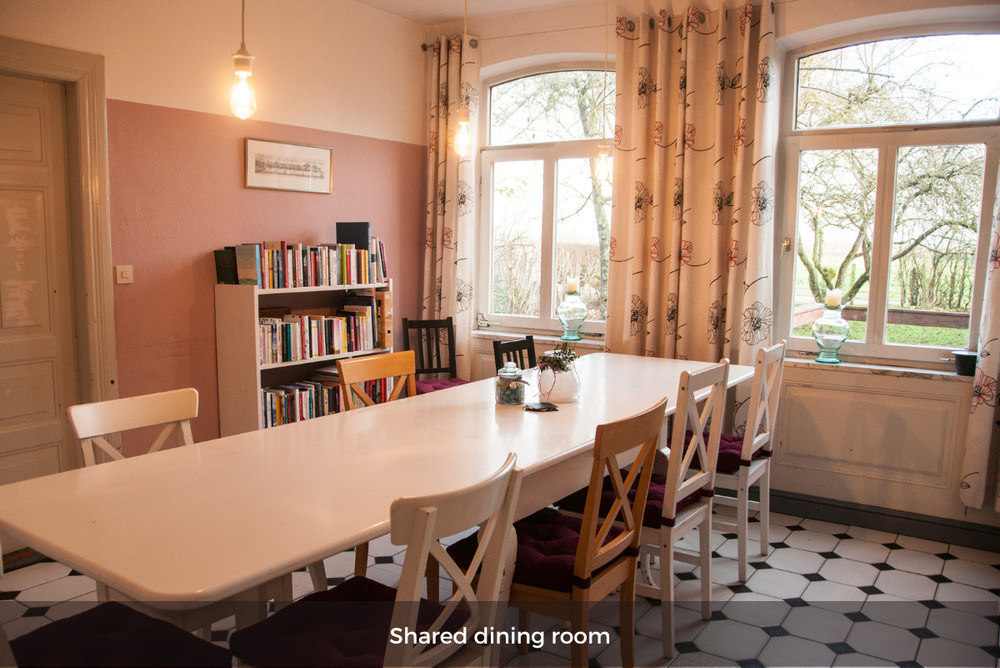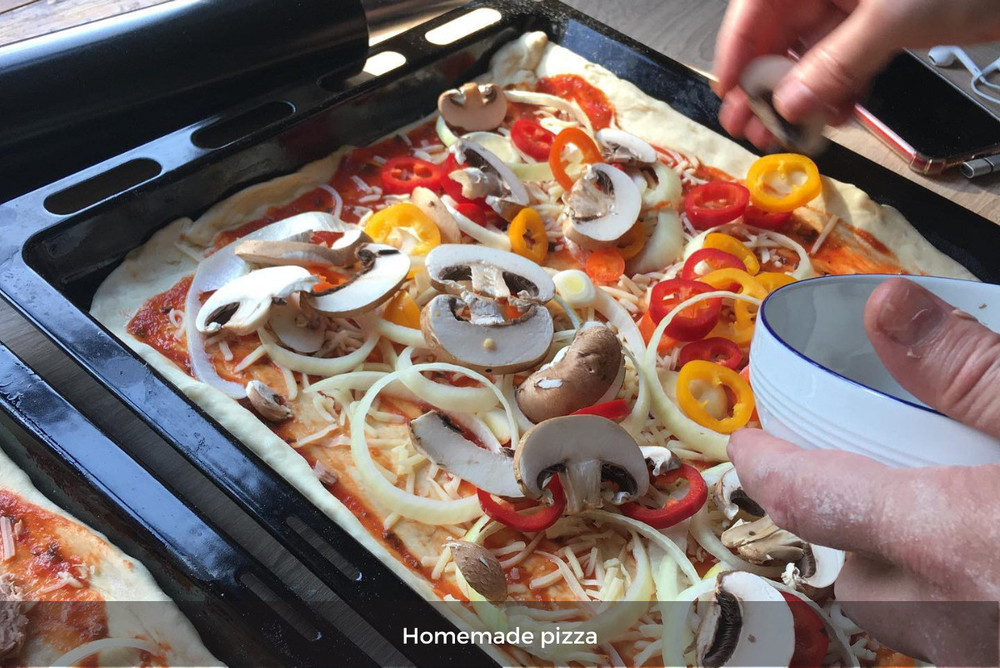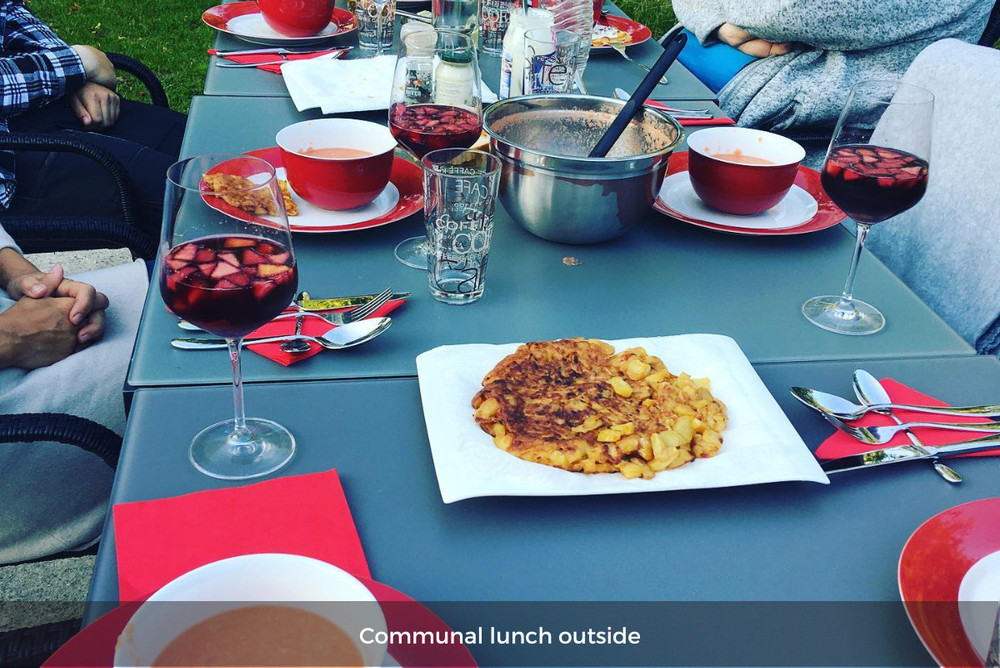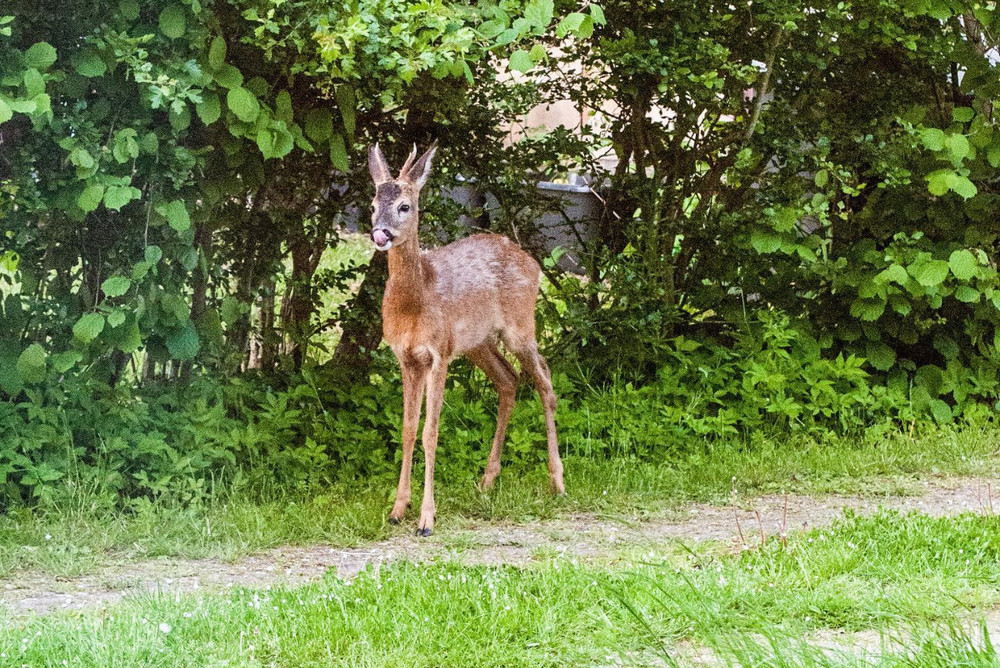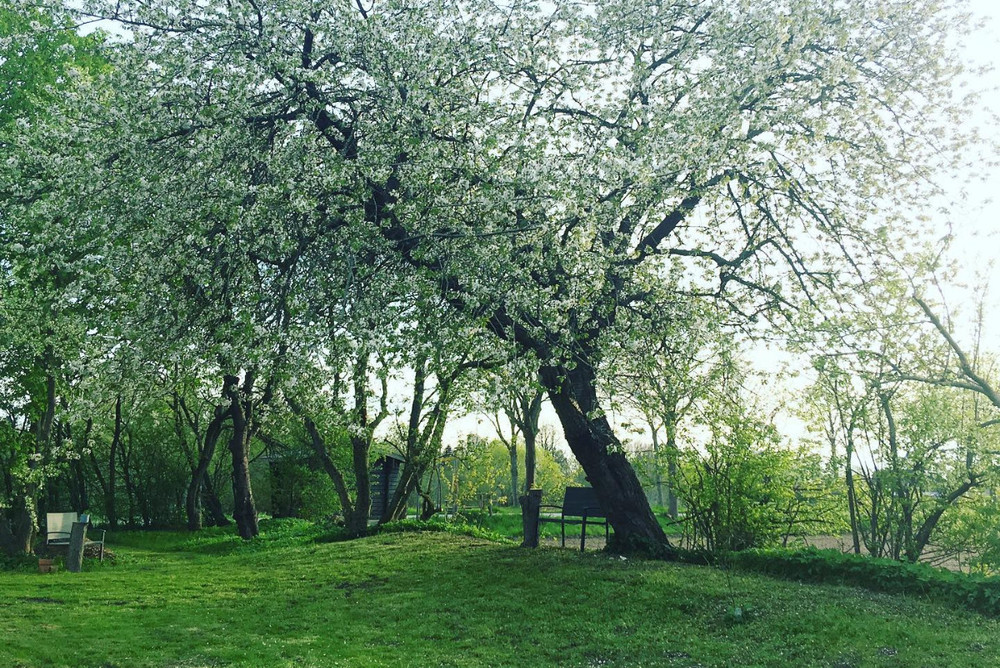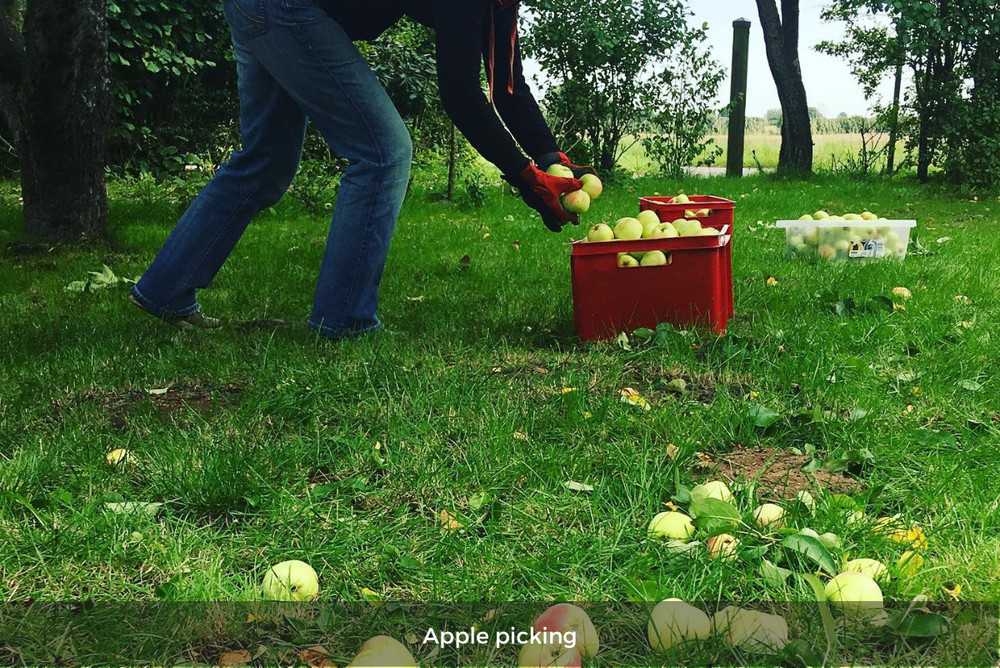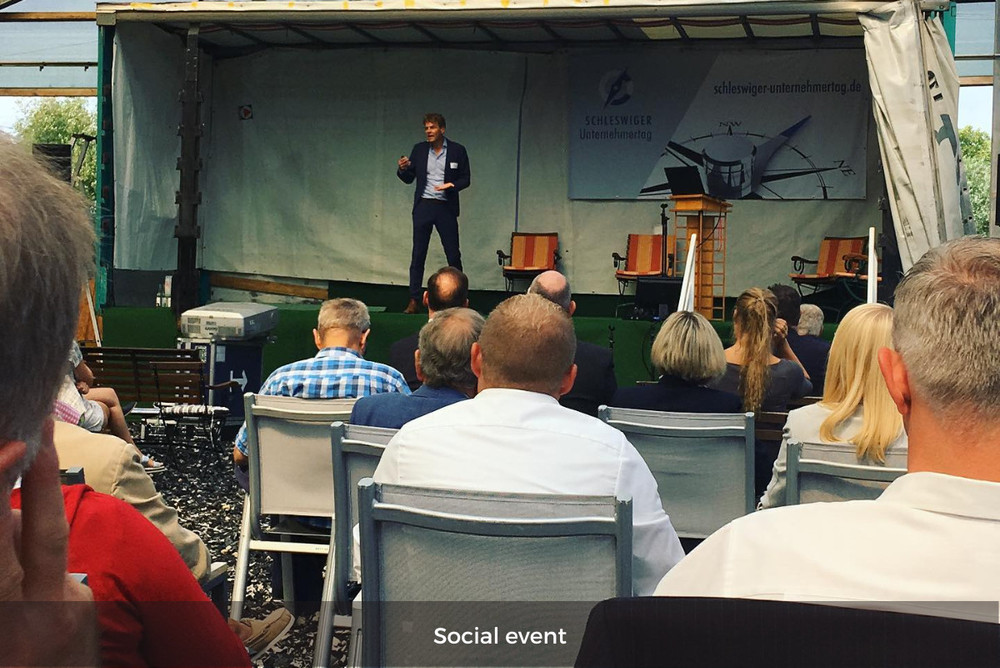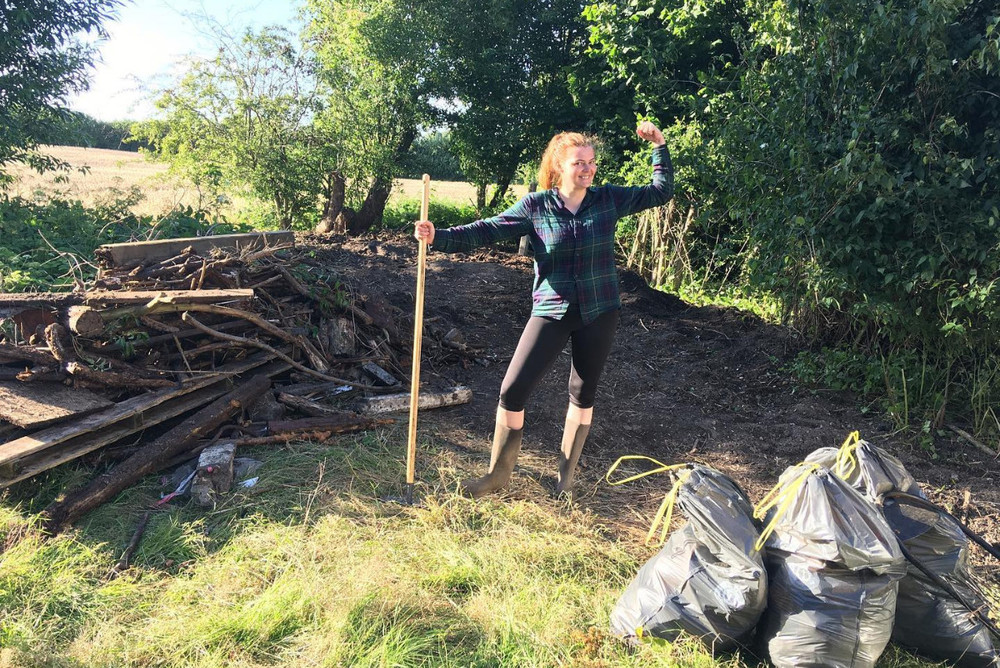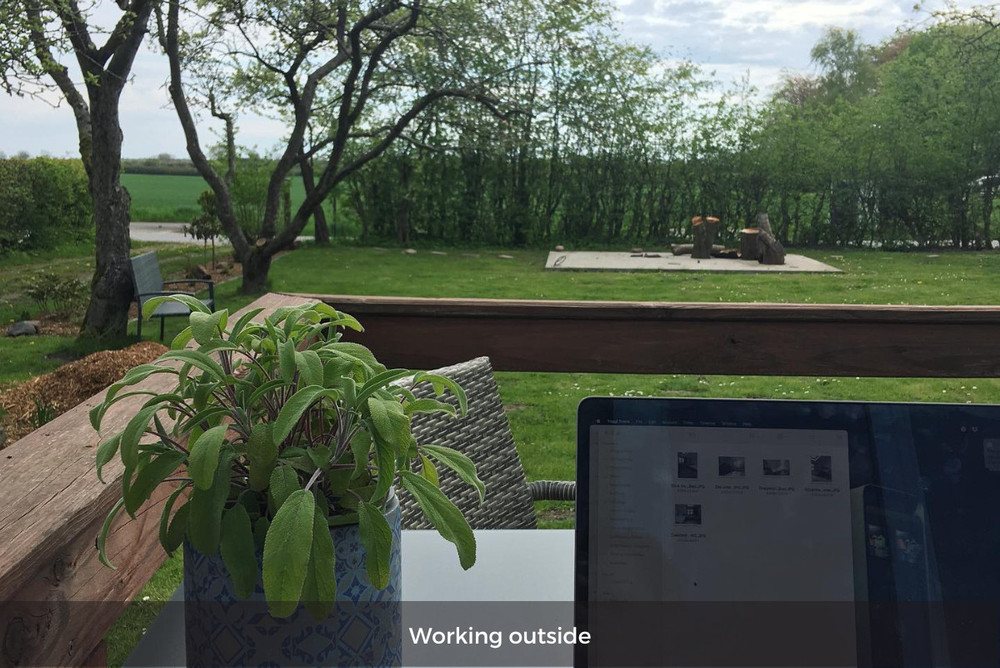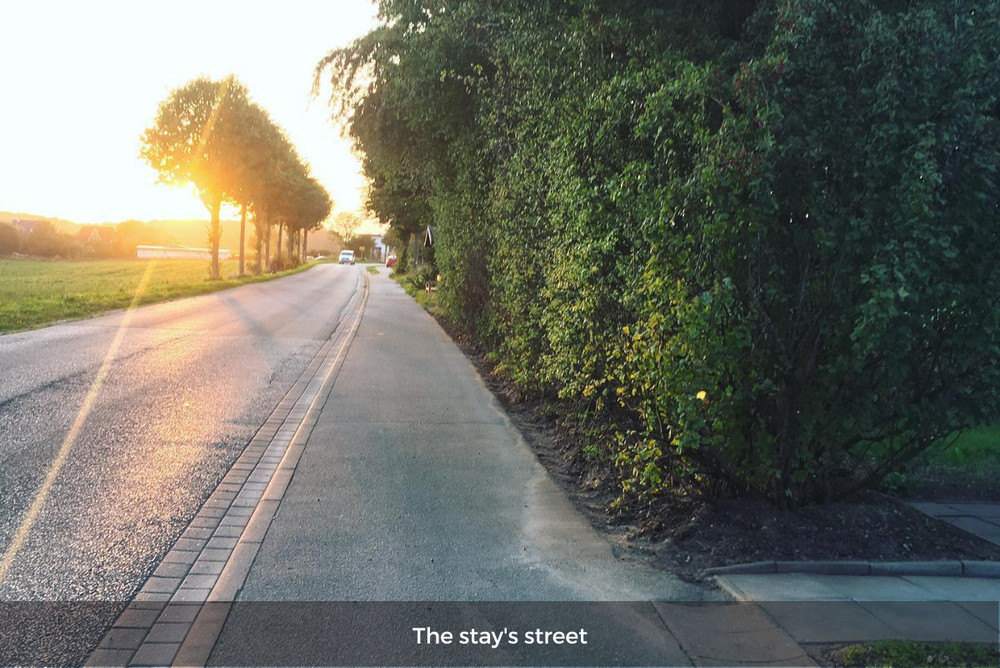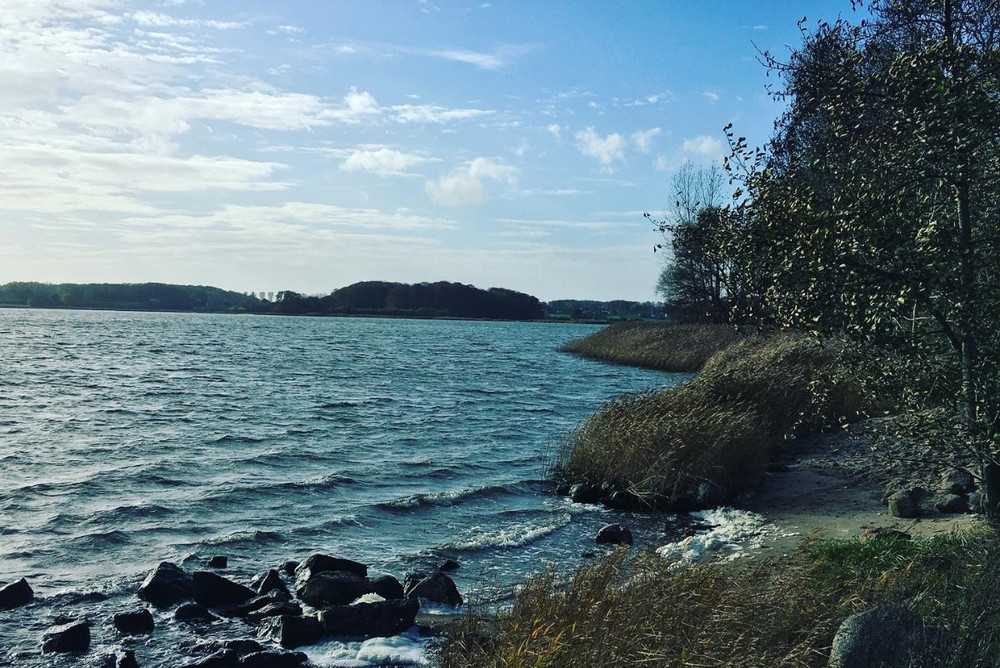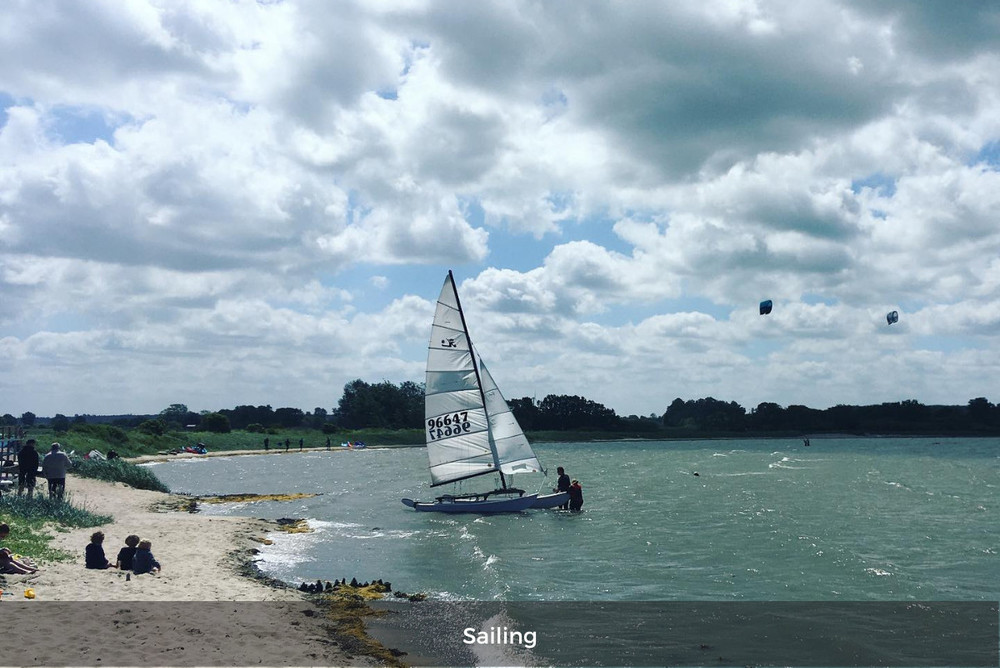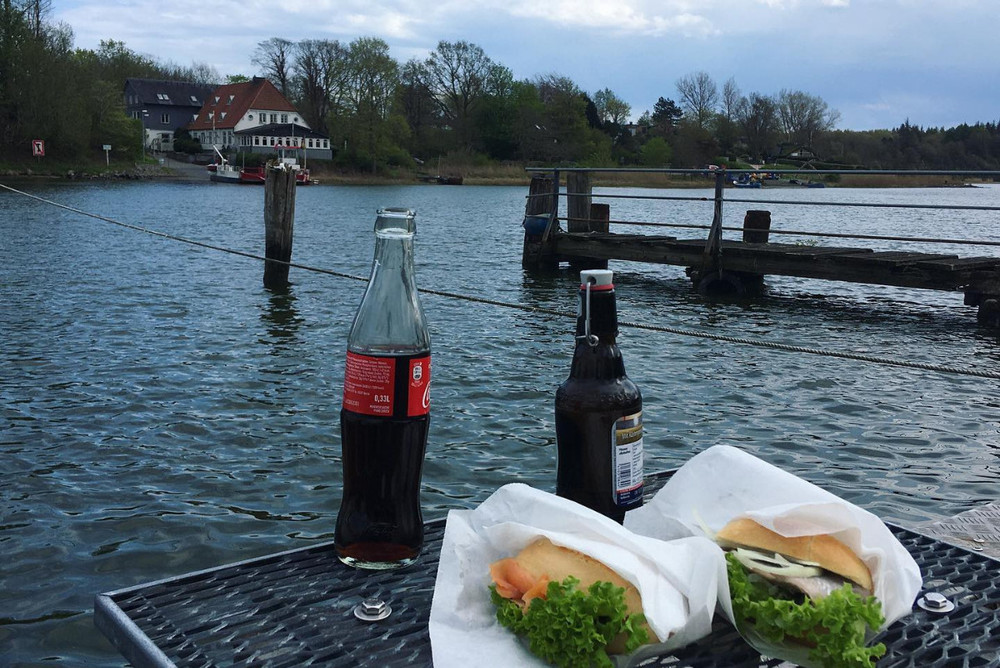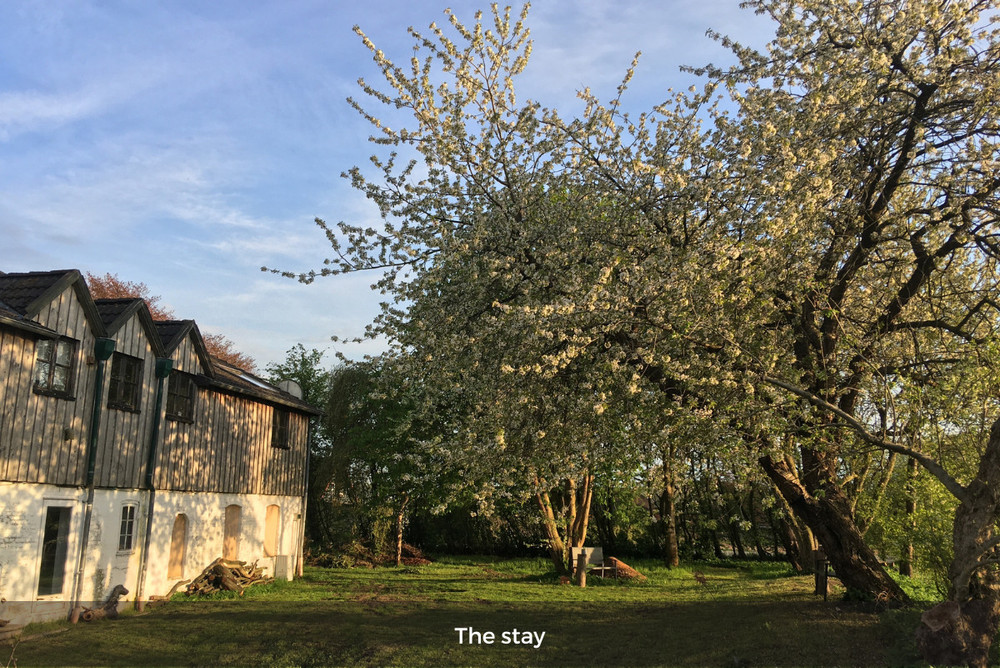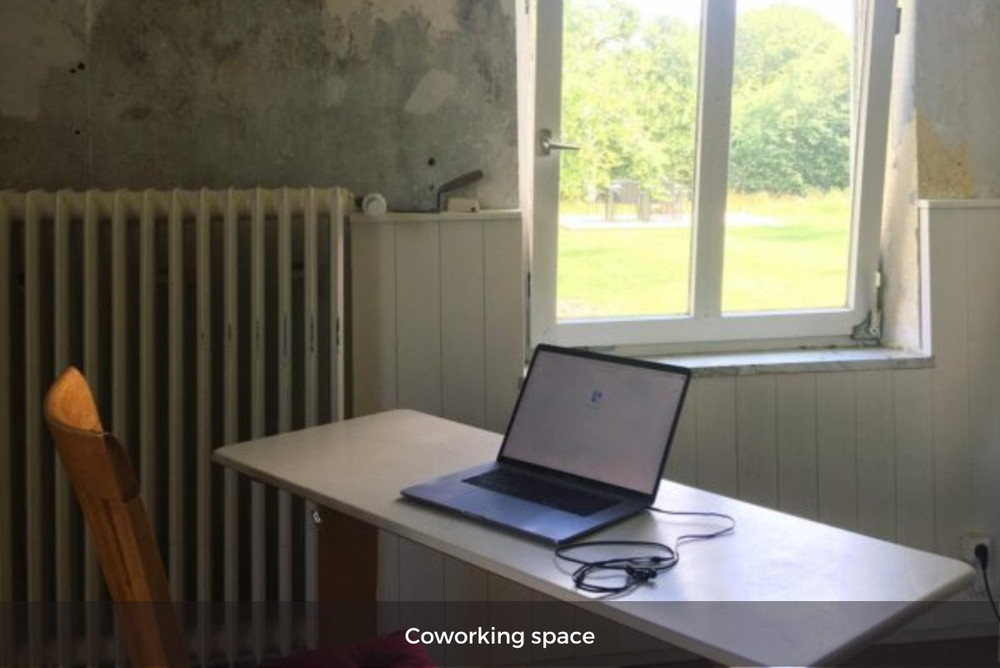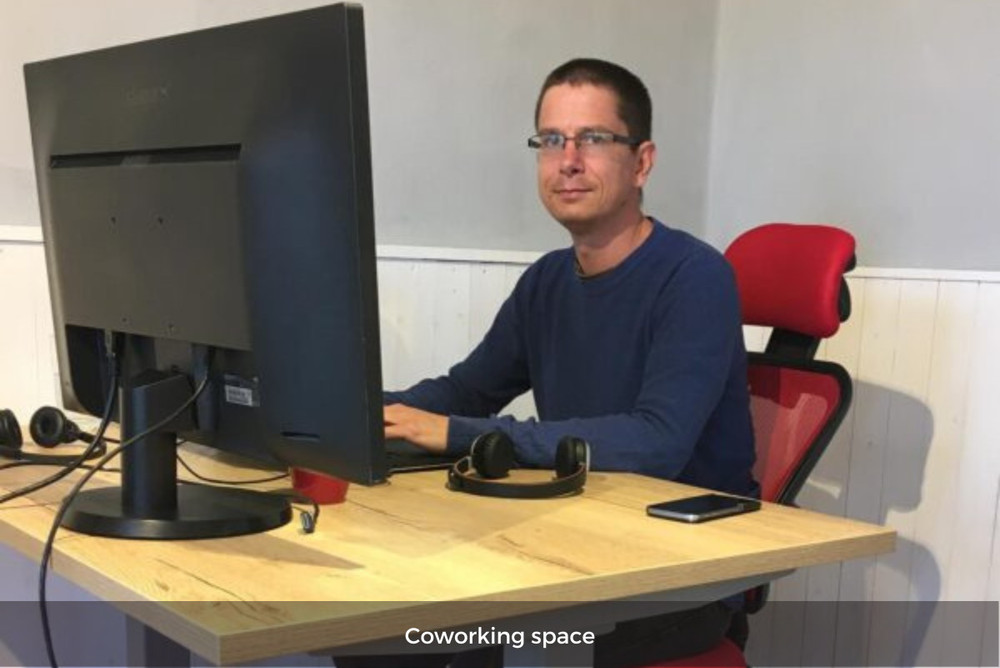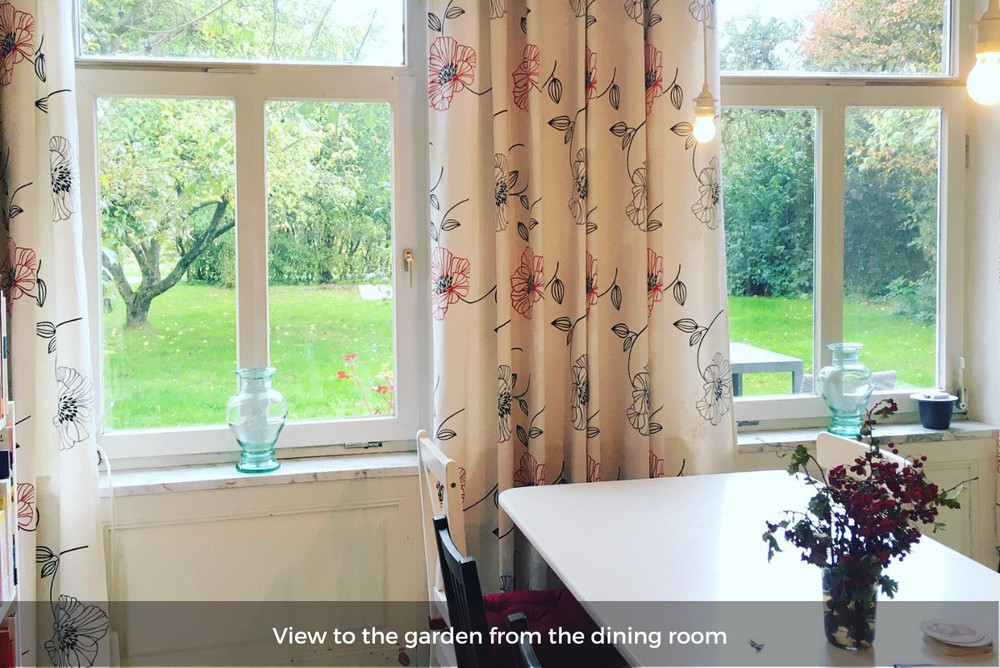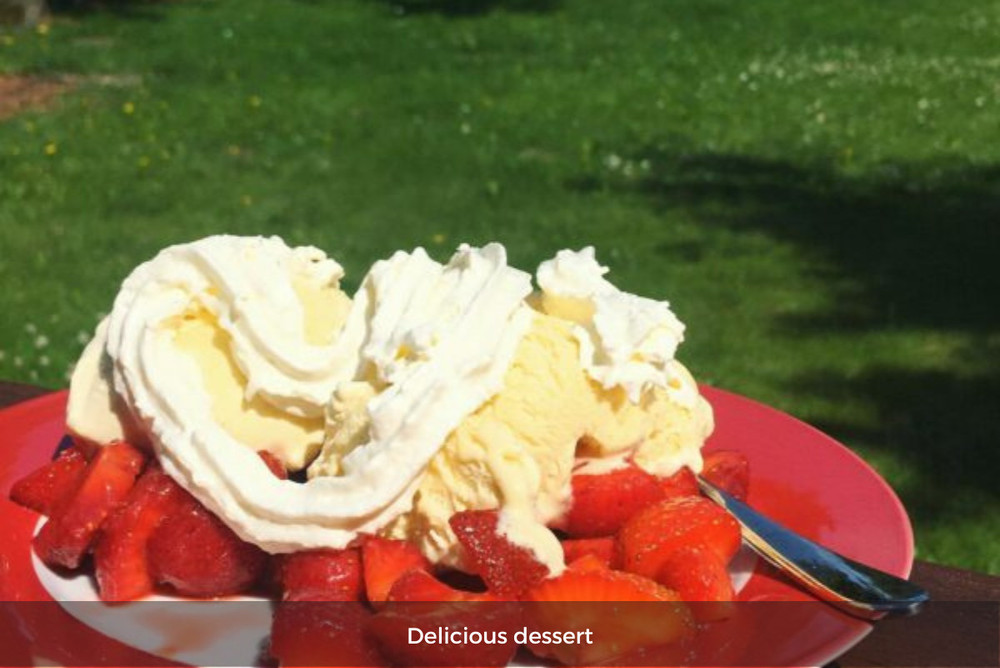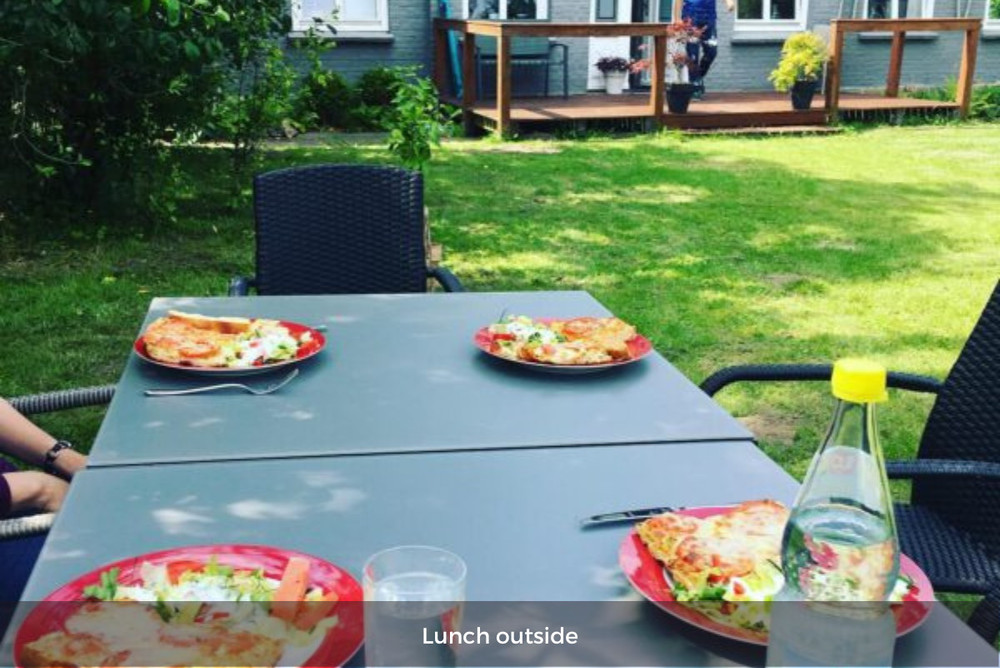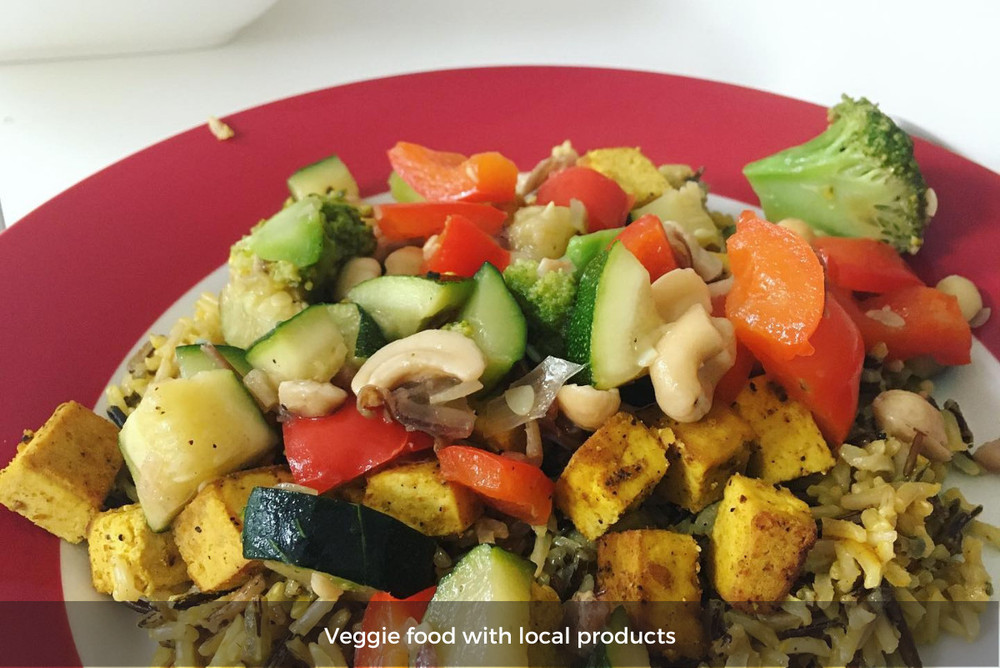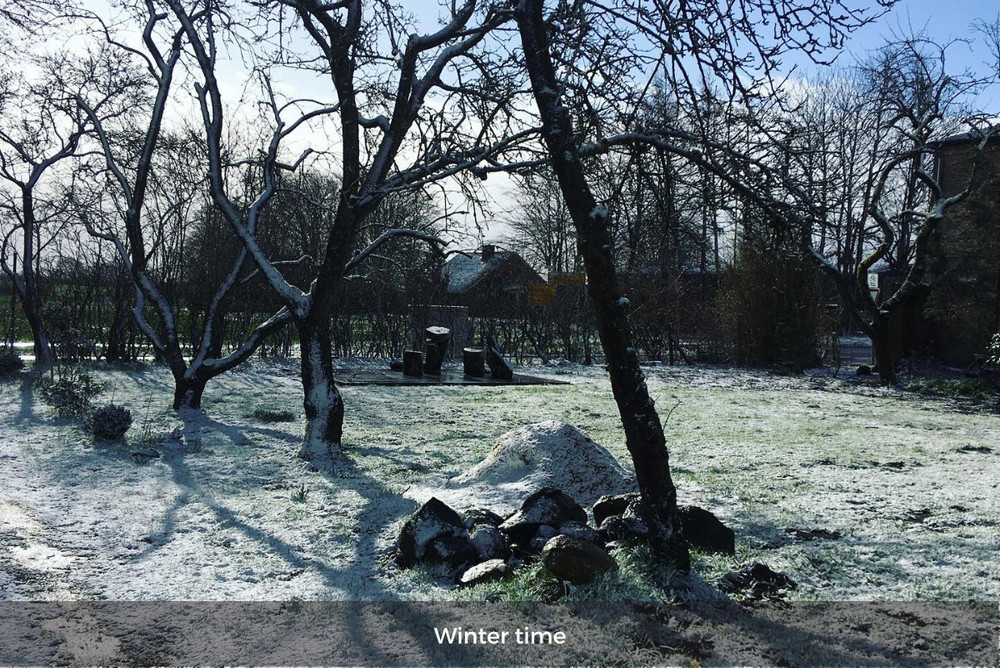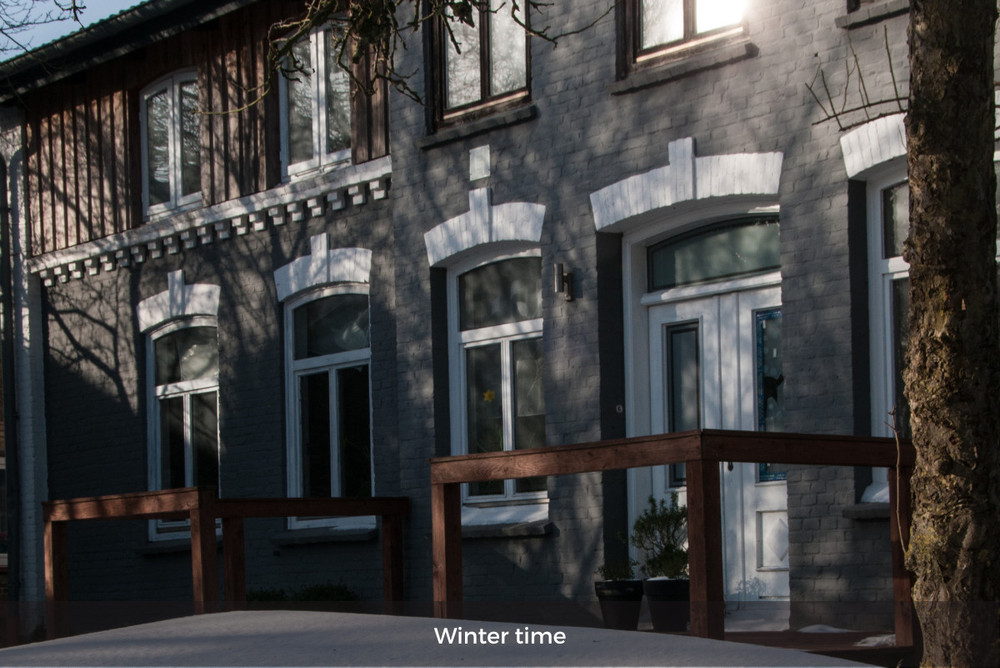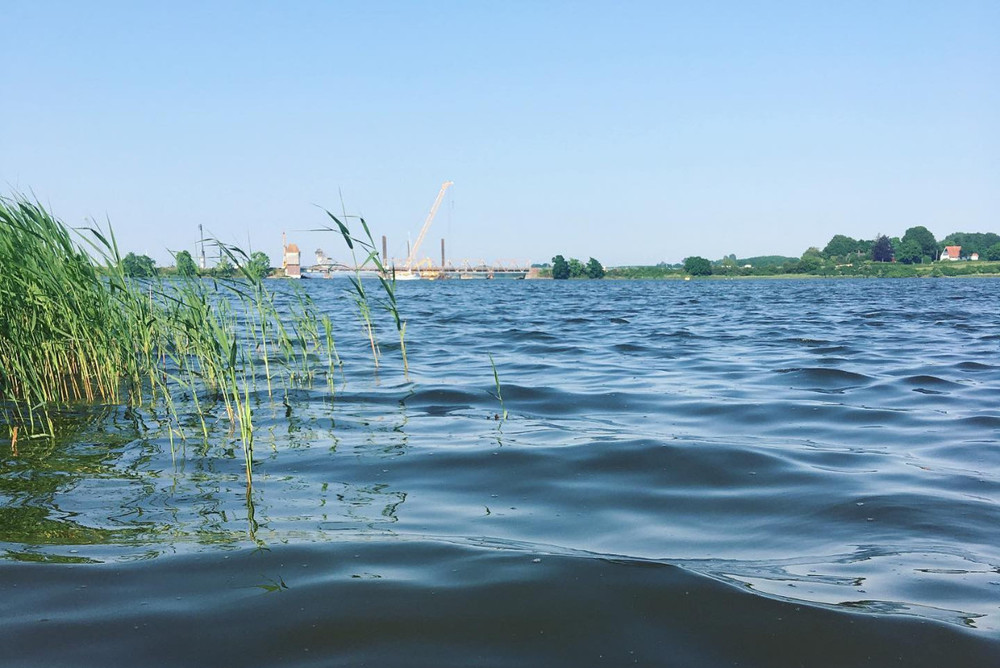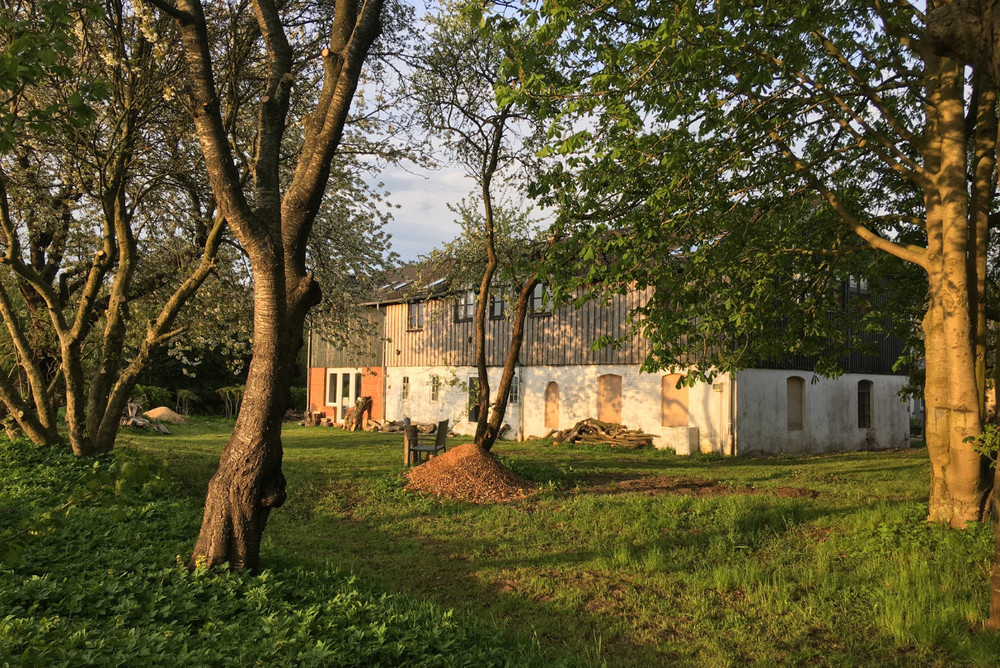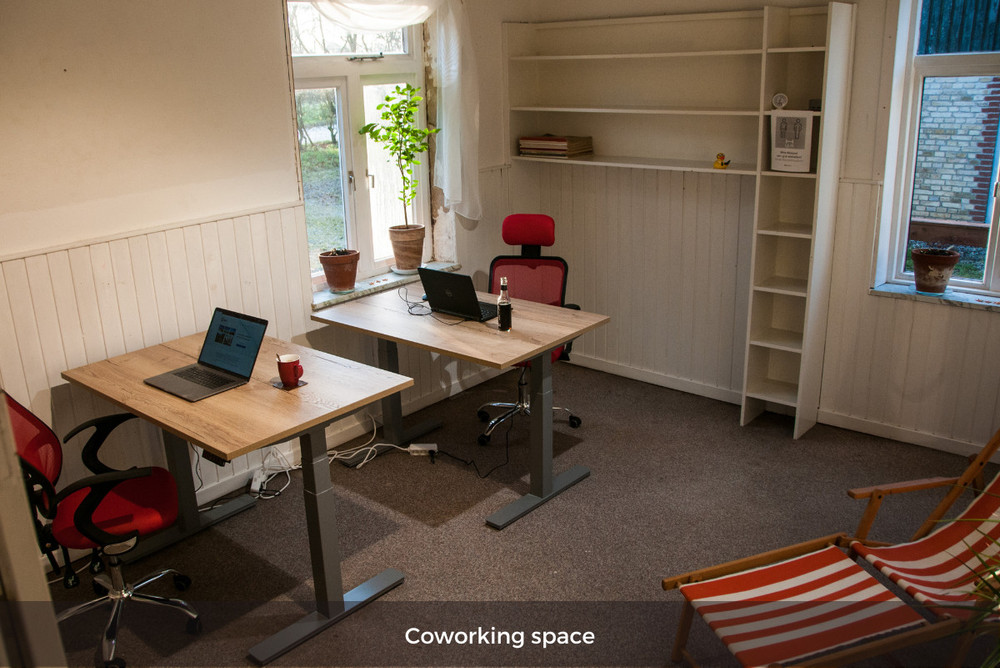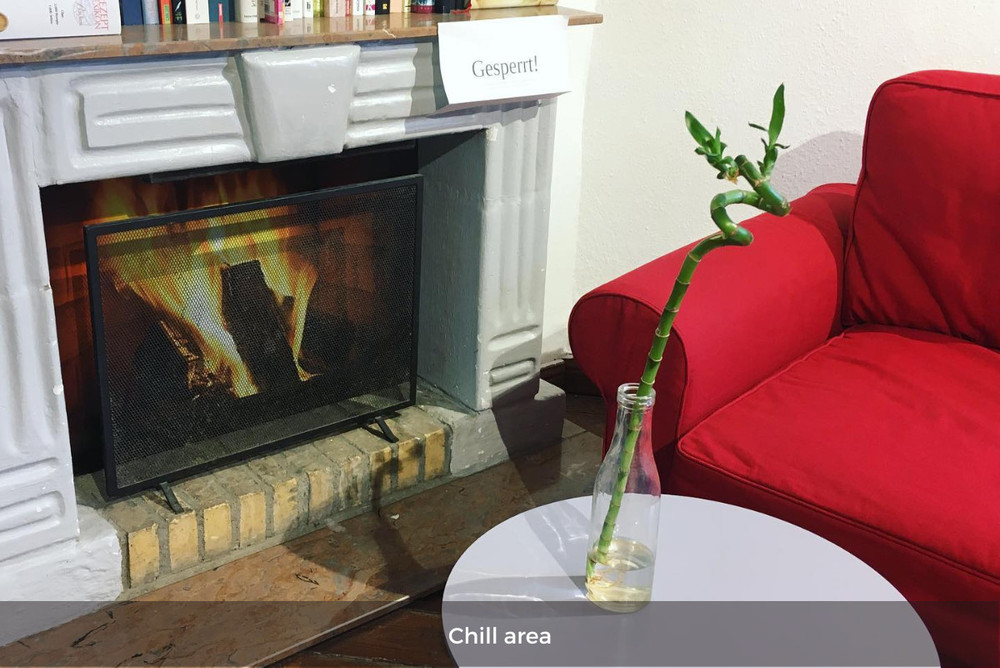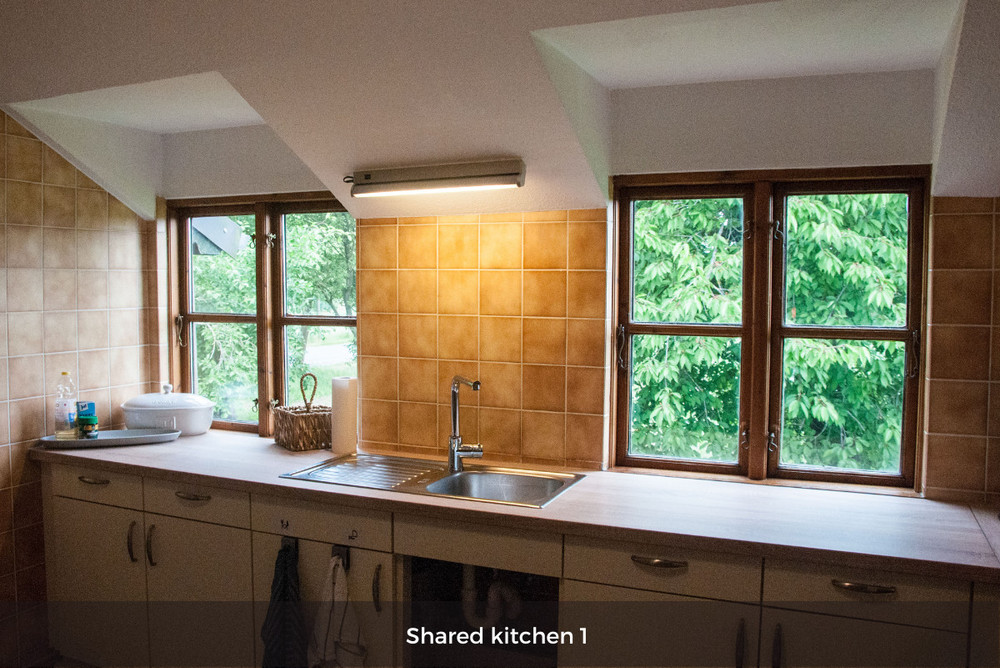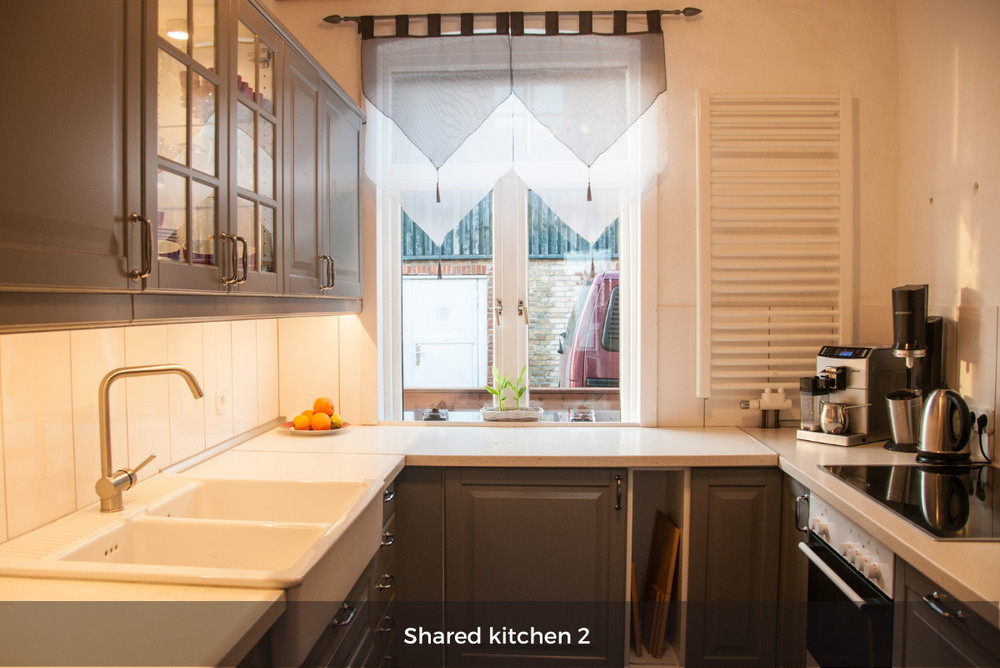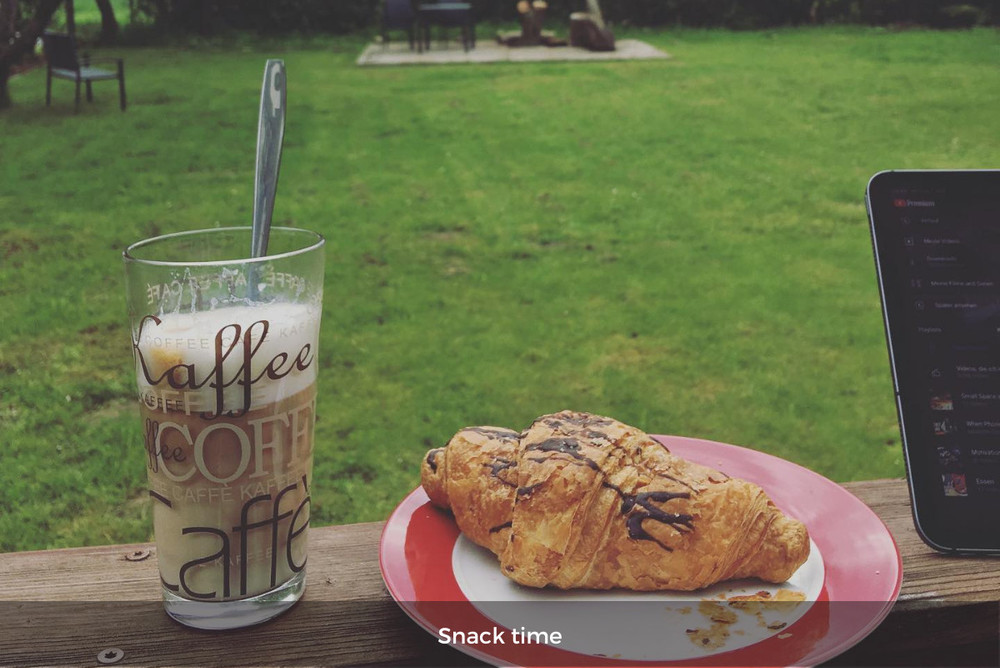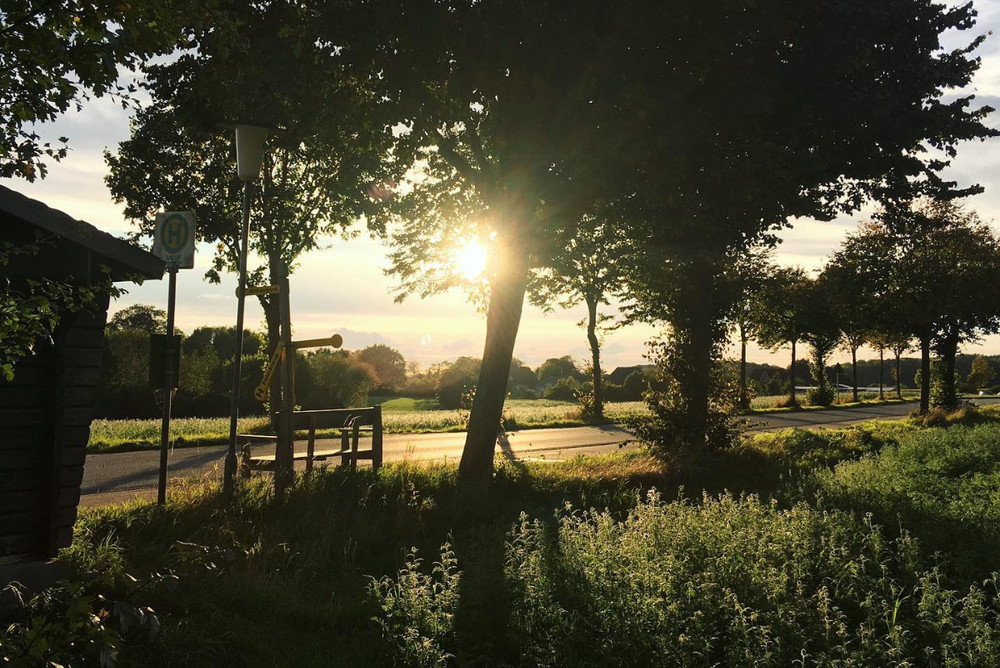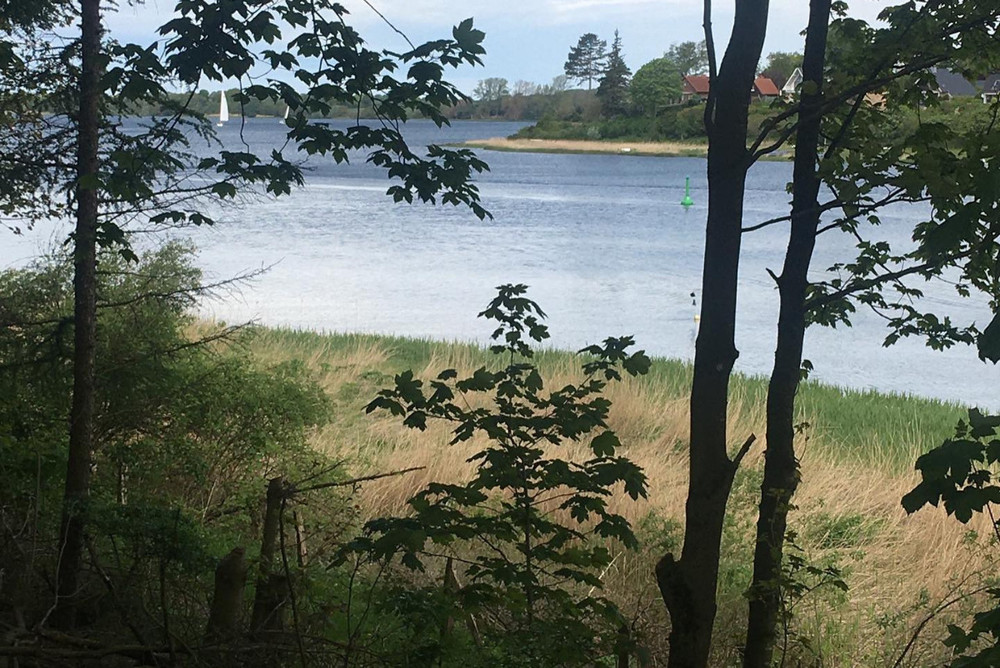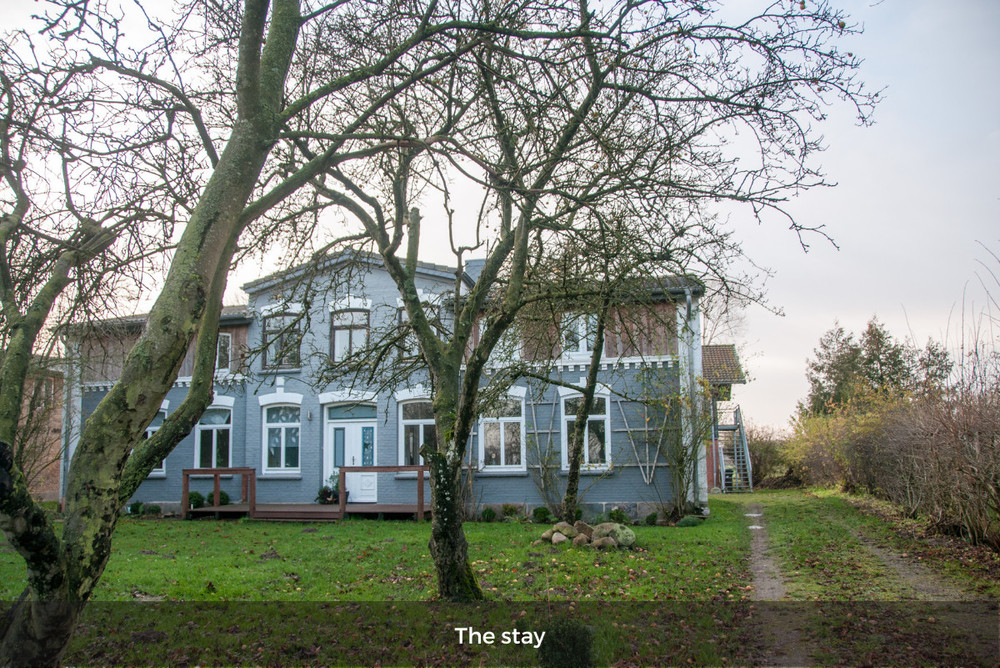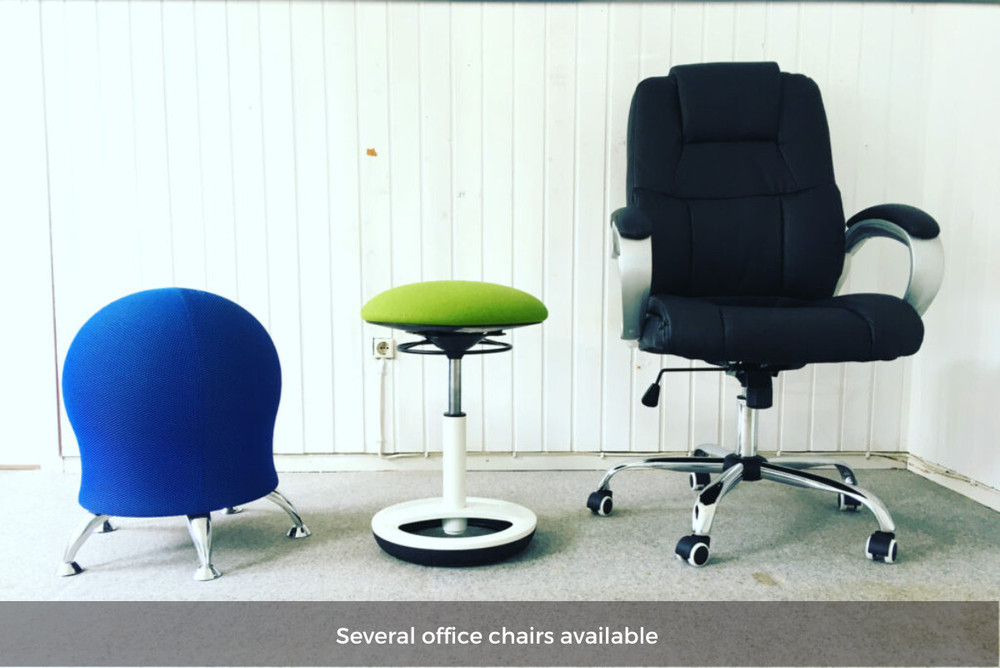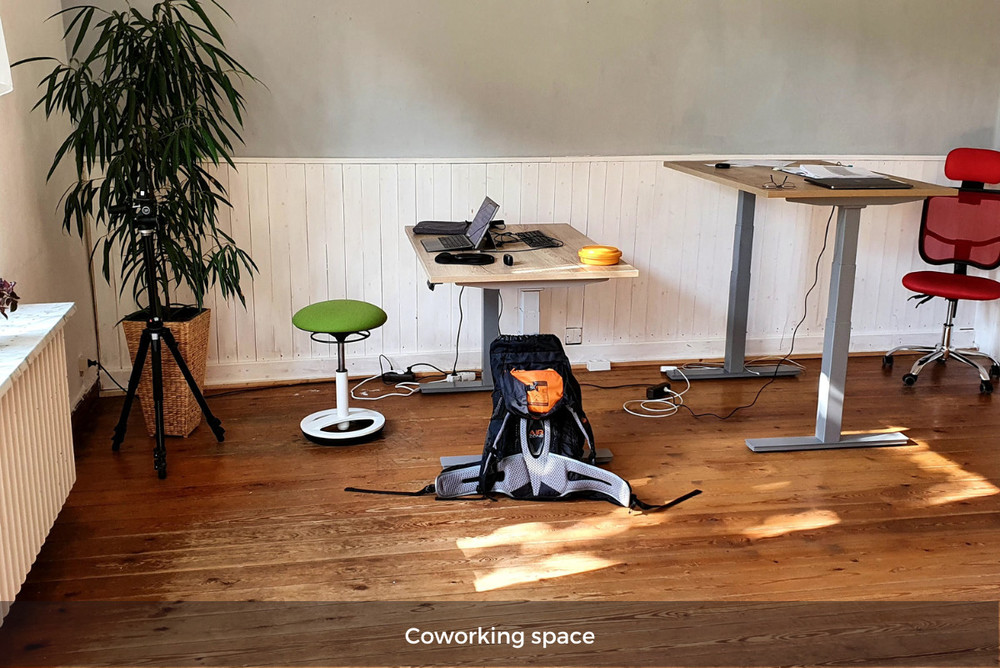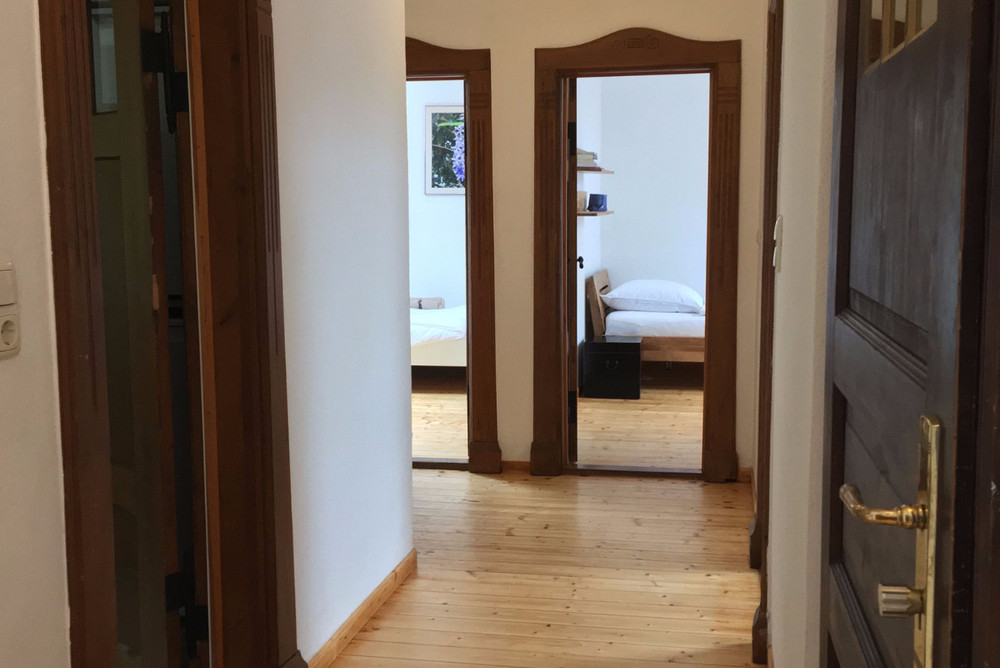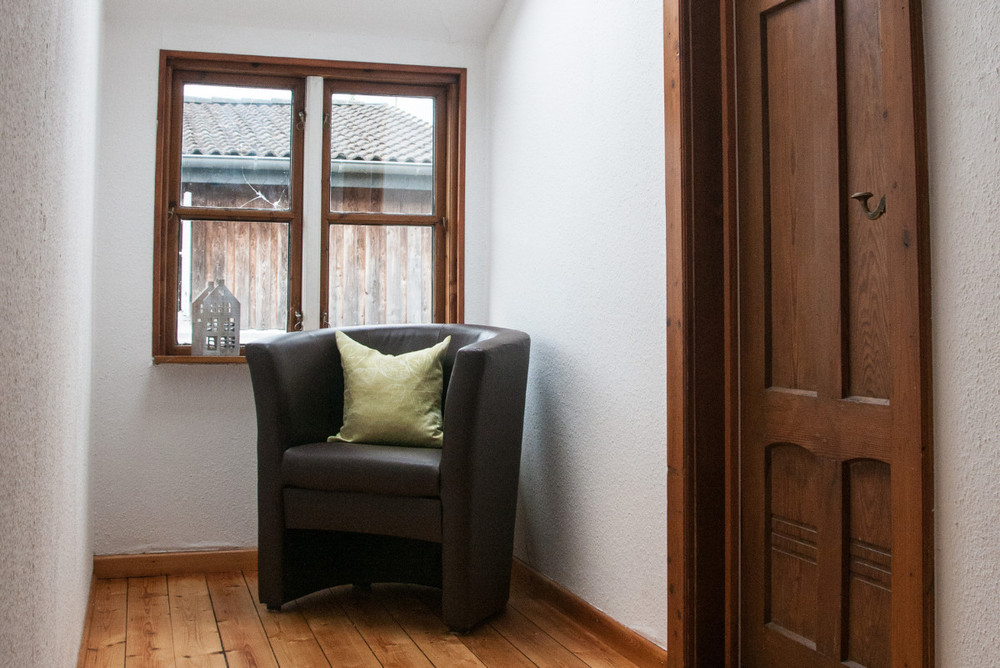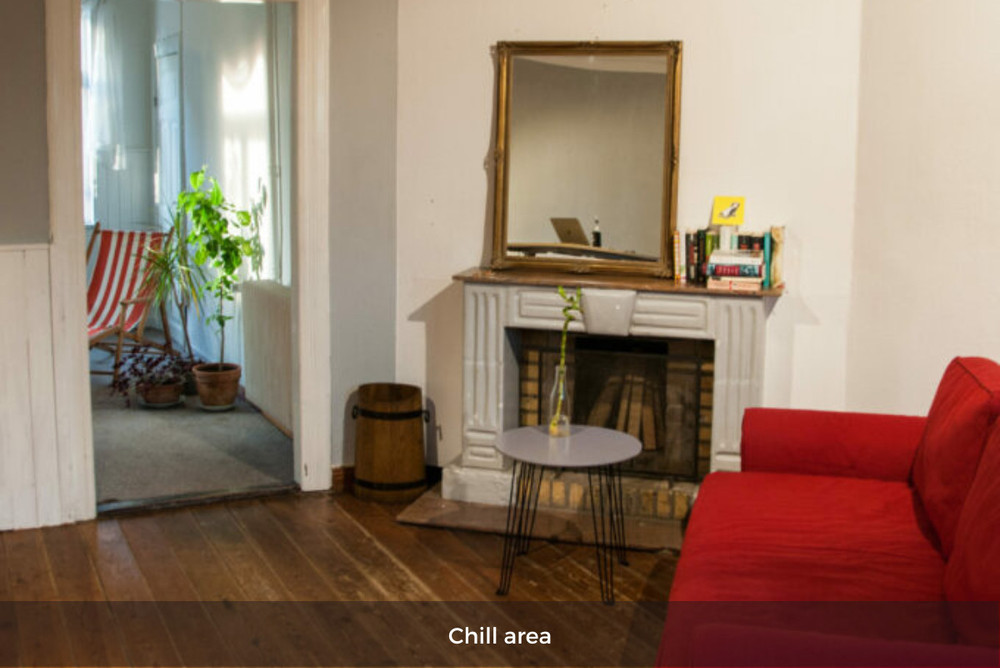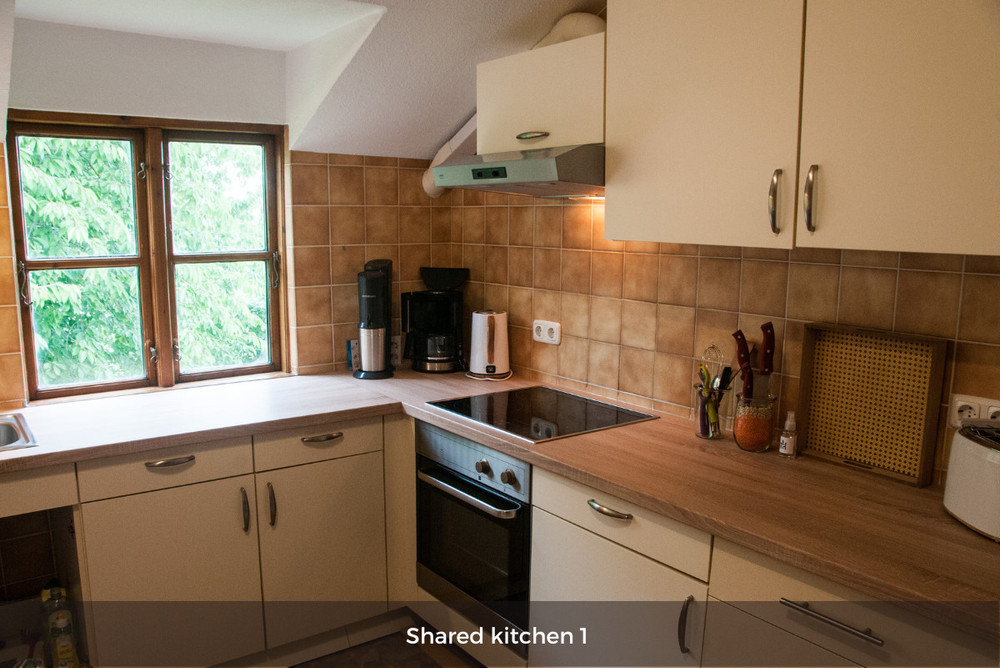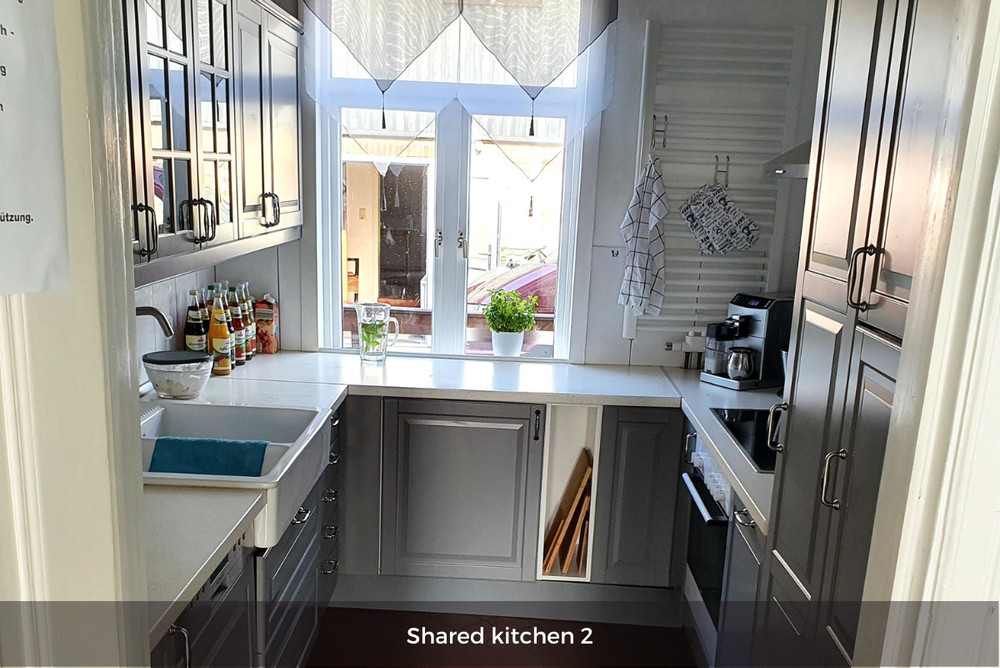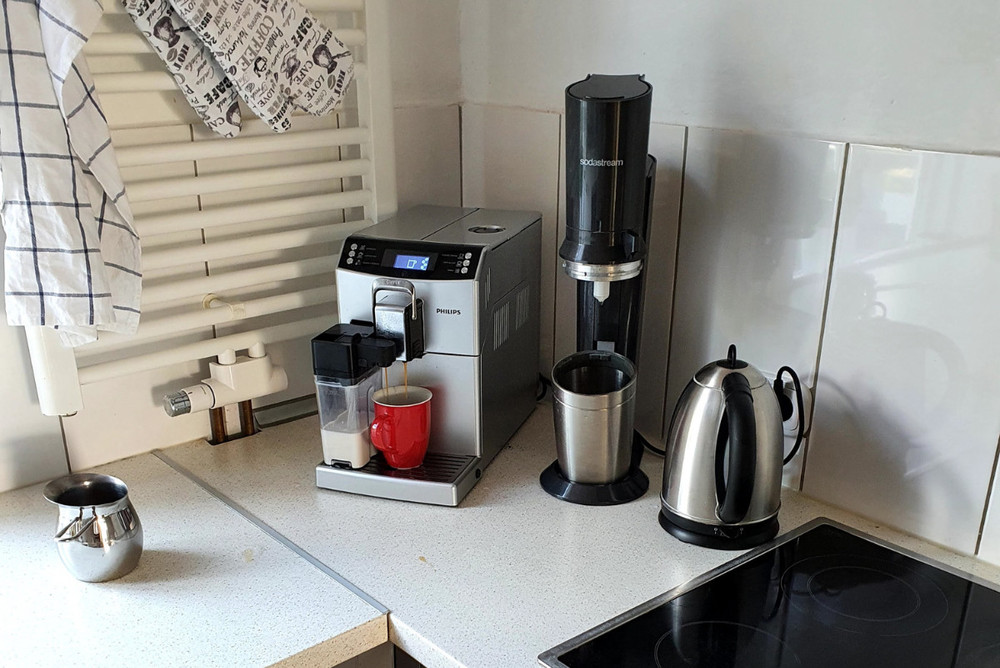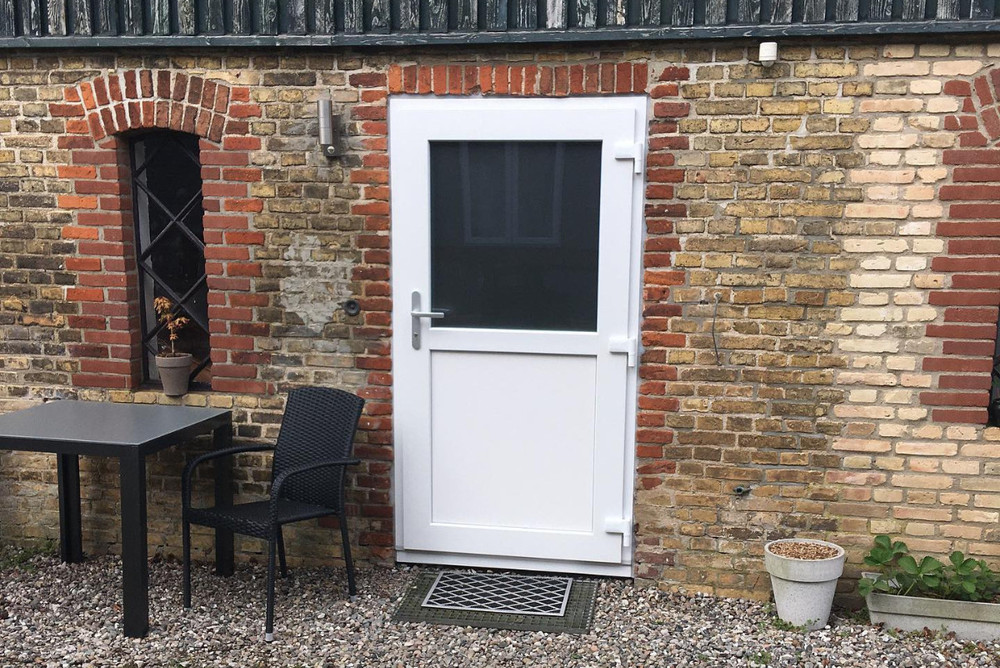 Workation in the German countryside - Homestay 1 double room
€190/month
Property by
Hassle-free accommodation assistance with Citizen Remote
Book a Call
Stay

About the accommodation
Located on the first floor of a former barn, this nice 15m2 double room has the peaceful environment you need to be well-rested.

Have a good night sleep in your comfy double bed or relax in one of the armchairs. There's a private ensuite bathroom with shower.

The best part is the beautiful garden view you can enjoy directly from your windows.


Up to 2 people

Property
Located in north Germany, this former farm yard converted into lovely living spaces is shining in new splendor and waiting for coworkers who want to explore the beautiful Schlei region's landscape.

SHARED SPACES
This beautiful stay offers plenty of shared areas for you to work, connect and unwind.

You have the chance to get up in the morning, immerse yourself in nature and start working seconds later. Where? At the workspaces set up in the coworking area in the main building with spacious sit-stand desks, available 24/7 for workation guests, with a bunch of office supplies that always come in handy (hole punches, adhesive strips, staplers, pens). There's also a selection of seating furniture from which you can freely choose.

Wherever you're staying, the apartment or the homestay, you'll find a fully equipped shared kitchen for preparing delicious meals (the coworking kitchen even has an automatic coffee machine, a selection of tea varieties and a soda maker with glass bottles).

The owners also plan on having other shared areas in the future, such as a mini seminar house and a seminar room.

COMMUNITY & ACTIVITIES
More than just a work-friendly establishment, this property fosters connection with like-minded people. The owners invest in creating and maintaining connections with their guests, giving you the opportunity to connect with others in a friendly environment. .

Feel the community spirit at the weekly breakfast that is meant to be shared together and the sporadic communal lunches on weekdays. Besides the shared meals, there are also shared cultural and nature trips and even meetups. More events are on the way!

VISION
The owners strive to create an authentic place that allows any guest to slow down in the countryside. Their goal is to provide a space where people can calm down and focus on their objectives in order to gain productivity. This is made easy by providing a community of like-minded people.

This coliving was created so that both people from around the area and guests coming from other countries can enjoy a workspace that caters to a need for a focused environment surrounded by nature. It's the perfect choice, for when you want to have a short escape from the city or a summer in the village.

GOOD TO KNOW
Important:
- 4 rooms (2 separate ones and 2 within the same apartment)
- Having a car is necessary to get around easily
- Bikes to use by guests, free of charge
- 5 km to closest grocery store/restaurant


Work features
- Great WiFi (25-100 Mbps down)
- Dedicated coworking space
- Printer / Scanner / Copy-machine

Home features
- Shared kitchen
- Washing machine
- Vegetarian friendly
- Vegan friendly

Activities available onsite
- In planning


Area

Activities in the area
- Hiking
- Biking
- Wind/Kite surfing
- Sailing
- Diving
- Horseback riding
- Archery
- Boulder

Flora and fauna
Since Germany is a somewhat arbitrary south-north slice across central Europe, it does not have vegetation and animal life greatly different from that of neighbouring countries. Crisscrossed by mountains, forests, rivers, and marshes, Germany's diverse landscape is home to an equally diverse group of plants and animals.

FLORA
Surrounding the sea, Schleswig-Holstein is Germany's northernmost federal state between the North Sea and the Baltic Sea. The Schleswig-Flensburg district is located in the very north-east and borders directly on the Baltic Sea and in the north on Denmark.

There are several landscape and nature reserves, natural monuments and Natura 2000 areas in the Schleswig-Flensburg district. Natura 2000 stands for a Europe-wide network of biotopes consisting of so-called FFH areas (flora, fauna, habitat) and bird protection areas. This protected area category was created by the EU and therefore exists throughout Europe. There are currently 41 FFH areas and 4 bird protection areas in the Schleswig-Flensburg district.

The region is characterized by a diverse natural landscape. During the last ice ages the eastern hill country, the Geest and the lower marshes were formed. Long stretches of coast with cliffs or sandy beaches, salt marshes, high and low moors, meandering river valleys, sandy heath and even inland dunes meet different types of forest. In terms of cultural history and to this day, the district is also characterized by agriculture. The so-called "near-natural cultural landscape" with kinks, semi-open pasture landscapes and avenues is also part of this natural heritage that is worth protecting.

FAUNA
The nature of Schleswig-Holstein is diverse and fascinating: coastal and heathland landscapes, moors, sandy beaches, wet meadows, forests and much more is what the northernmost state has to offer - and the associated inhabitants, animals and plants. Some things are obvious like the sheep on the dikes, others only reveal themselves at second glance or, like the lugworm, live in secrecy.

Like cod, herring is one of the fish species found in both the North Sea and the Baltic Sea - and one of the most popular food fish of all. Among the numerous species of starfish in the world, the common starfish is probably the only inhabitant of the Baltic Sea. It grows up to 25 centimeters and has five arms with many small suction feet.

Social ecosystem
EXPERIENCE THE LOCAL LIFE
The stay is located in Kiesby - a northern German village in the countryside, with much to offer in terms of activities and sports, not to mention the sightseeing and close contact with nature. Luckily for you, one of the places where you can meet and connect with locals is the stay itself, as the coworking space welcomes not only guests, but also people from the Schlei region!

Biking is something really common in Kiesby, given the landscapes on the flat countryside and beautiful trails. Take advantage of the bikes offered to you by the stay, free of charge, and join locals from the area to explore the surrounding territory in the best way possible - some paths pass right outside the property's front door!

Another thing you can do to live like a local is to go to coffee and try a traditional delicacy at the Café Lindauhof (7 min drive), offering home-baked cakes always fresh, fragrant from the oven and made exclusively from regional products - it couldn't be better. For some authentic handcrafted beer and cultural events such as parties and festivals, go to the Weltbrauerei (15 min drive). Don't forget to try the local dish "Fish rolls" as sold in Kappeln and other places along the coastline.

Every year, between July and October, the Schleswig-Holstein Foundation for Nature Protection hosts its "Nature-genuss-Festival", which is when top restaurateurs, regional producers, nature guides, herbalists and artists support the foundation and what it stands for - preservation of wild forests and endangered species. So if you want to get more knowledge about the nature surrounding the stay and also experience the local gastronomy, make sure you check out this festival which is a 1h drive away!

DIVE INTO THE DIGITAL NOMAD SCENE
This stay is an off the beaten path location in the countryside, designed to be a productivity-focus environment as an alternative to the home office, to leave the busy city life. It's a place where people can meet to work and exchange ideas in community. The only digital nomads you'll find here are the ones who will stay alongside you in the accommodation, a nice change from the busy cities full of nomads!


Practical

How to get there
Closest airport: Hamburg (HAM)
To get to the accommodation from the airport:
- By car: via A7 and B201 (1h30 drive)
- By public transport: take the bus nº4550 until Kiel Bahnhofsvorplatz (1h30) and then transfer to the Re72 train towards Süderbrarup (45 min) and then hop on the bus nº619 until ​​Kiesby Kreuzung (8 min). From there it's a minute walk until the stay.

The owners can also pick you up from the train station upon request.

Property guidelines
1. Check-in time: For CoWorking 9:00 on day of arrival. Your Room from 14:00.
2. Check-out time: For CoWorking 18:00 on day of departure. Your Room until 10:00.
3. No-smoking inside and close to buildings.
4. Take off your shoes inside the buildings.
Amenities
Rules
Cancelation policy
Strict (30-days)
You can cancel the reservation for free within 30 days before moving.
Backup accommodation
If you cancel your reservation 30 days or more before the move-in date, you'll get a refund of the entire first rent.If you cancel your reservation up to 14 days before the move-in date, you'll get a refund of half of the first rent.If you cancel your reservation less than 13 days before the move-in date, you won't get a refund of the first rent.
Frequently asked questions for this offer
What happens after I make a reservation?
Once you send a reservation request, the landlord is notified that you are interested in their offer. From that moment, they have 24 hours to approve or reject your reservation.
Landlords are mainly interested in the profile of their tenant. Do not forget to fill in all necessary information, add your profile picture, or even make a short video about yourself. Doing that will make you more attractive for the owner and your reservation will more likely get approved.
What is the standard furnishing of flats?
All the apartments on offer on Flatio must meet certain standards. We require fully furnished and equipped ones, dishes, cutlery and internet connection included.
What is a medium-term rent?
The duration of a medium-term rent is usually 1 to 12 months. Most of the landlords offer long-term rents or rents for just a few days, therefore getting a medium-term rent without Flatio is not that easy.
Can I go through the contract before I make a reservation of the housing?
You can take a look at the contract in advance and online with every offer. After you sign it, you will find it in the application My Housing.
While arranging a contract on Flatio, you do not have to worry that it could be disadvantageous for you. Our contracts are made so that we avoid all problems! All of them are the same, used by all the landlords on Flatio.
Can I see my chosen accommodation in person before I sign the lease agreement?
Your time is precious. That's why we've added a virtual tour option to our platform so you can see some of the rentals listed on Flatio from the comfort of your own home.
If a virtual tour isn't available for the accommodation you've chosen, you can contact the landlord and ask them if they're willing to give you a personal tour of the rental unit.
If you move in and find that the rented accommodation doesn't match the information on Flatio at the time the reservation request was sent to the landlord, you can withdraw from the lease agreement under certain circumstances explained in this article in our help center.
Also, under our "secure move-in" policy, we'll assist you with moving to an alternative accommodation if you report within a certain period of time that the rental unit doesn't match the ad and the landlord doesn't fix the problem immediately. You can read the details in our help center.
How can I pay?
On Flatio, you have a variety of payment methods to choose from. You can use your card, payment gateway or bank transfer. Just pick the one which suits you the most.
How can I cancel my reservation?
How you can cancel a reservation varies depending on what stage the reservation is in.
Is your reservation request still waiting for landlord approval? Then you can simply cancel it directly from your My Housing web app!
However, suppose the owner has already approved your reservation request, and you are no longer interested in it. In that case, you can still cancel the reservation before you sign the lease agreement. Just consider that you should do this only in essential cases. Because when the landlord accepts your reservation, their property is stopped being advertised, and they can lose the chance to rent their property to someone else.
Do you have an approved reservation and also a valid agreement? In order to cancel your reservation, contact Flatio customer support well in advance of your contract beginning (the specific time and amount of refund depends on the type of cancelation policy).